The 'Shroom:Issue 111/Staff Notes
From the Super Mario Wiki, the Mario encyclopedia
Jump to navigation
Jump to search
The 'Shroom Core Staff would like to thank Coincollector (talk) for providing the touching banner on the front page; if you would like to see more of his work, please go to his DeviantArt page.
We would also like to thank Gabumon (talk) for the Koopalings-themed backgrounds that he provided for this edition.
If you would like to donate to the Tommy Thompson Park Bird Research Station, where Walkazo extensively volunteered to study and save avian wildlife, please take a look at their website. The 'Shroom will be permanently adding a donation button soon.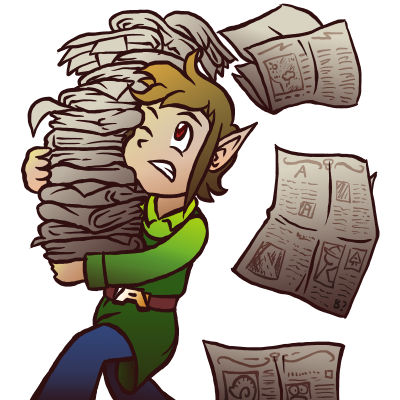 Hello everybody, thank you for joining us this month. The Core Staff has designated Issue 111 as a tribute edition to the late Walkazo (talk), who was an outstanding leading administrator, 'Shroom writer, and friend to many in this community. We have reached out to members on the wiki and the forum to share their memories of her, submit art tributes, and write on topics that she cared about. It is the least we can do to show our appreciation for the many accomplishments that she achieved in her lifetime. The only thing I regret is that we are having to pay her tribute under these circumstances, and that she is not here with all of us now... But unfortunately, life has not gone that way, so I can only hope that this edition comes close to properly honoring her memory. She is, however, here with us in spirit and in our hearts, and she will never be forgotten.
This second part is a bit difficult to address without some abruptness, so I have chosen to put it like this: when I ran for Director back in December, I expected to serve out the entire term and retire in January of next year. But as I said earlier, life has not gone that way; I found out a few months ago that I will be an uncle and had a hard decision to make. I have done so: immediately after the release of this edition, I will be retiring from the Super Mario Wiki to spend more time with my family. It has been an honor serving in the staff for as many years as I have, and was fortunate that time was on my side for me to pay my respects to Walkazo; my nephew will come into this world sometime this upcoming week, which is why my departure will be so abrupt. I will always remember my experiences in this community and the people that shaped them, which — in a large way — included Walkazo.
Thank you all for allowing me the privilege of serving this community, and my best wishes go to the next Director of The 'Shroom, RandomYoshi (talk).
— Super Mario Bros. (talk), Director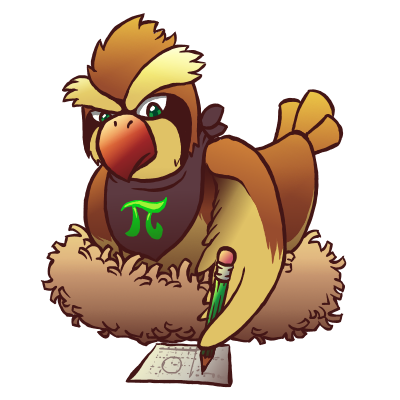 Hello, everyone. I believe everything about this issue has already been said by Super Mario Bros. (talk). Here is where I'll be announcing the next Sub-Director and Editor-in-Chief of The 'Shroom. After many sleepless nights, I have decided that the Sub-Director and Editor-in-Chief for 'The Shroom following this very issue will be Superchao (talk)! I'm excited to work with Superchao to bring you a new issue of The 'Shroom each month. Superchao still retains his position as Activities Manager. There are also some other changes in staff. Stooben (talk) is resigning from directing Strategy Wing, who will be replaced by Meta Knight (talk). Furthermore, Crocodile Dippy (talk) is resigning from directing Critic Corner, and she will be replaced by Hypnotoad (talk). We sincerely thank everyone who applied! We considered every application seriously, and Meta Knight and Hypnotoad were the ones who rose to the top and sent in the best applications. I am glad we can get new blood involved in the publication once in a while, and this was a perfect opportunity to bring forth some leadership never seen before. Overall, I am happy about these changes.
I must also say thank you to Super Mario Bros. (talk), who has been phenomenal to work with during these six months. I truly am thankful I could be your right hand, SMB. I really am.
— RandomYoshi (talk), Sub-Director/Editor-in-Chief

Staff Section of the Month for May 2016
STAFF-VOTED SECTION OF THE MONTH
Place
Section
Writer
Reasoning
1st
Hot Records
Banjonator1 (talk)
Banjo's hilarious section was greatly missed; this is a very welcome return that tells a complete story in a relatively short time without ever taking itself too seriously. Any section that can make fun of a non-existent Shy Guy tribal jam album is going to be a fantastic one.
2nd
The Adventures of Little Mario
Walkazo (talk)
As funny and charming as always, Walkazo's sublime drawings gave us a cute look at Baby Bowser's life. Her comics are timeless entries in this publication's history and they will be deeply missed.
3rd
Movie Reviews
Yoshi876 (talk)
876 always provides us with high-quality, easy-to-read reviews; this review was particularly good, and it shows he really enjoys the subject. He definitely got more than one person interested in watching The Jungle Book.
3rd
The Clogged Pipe
Freakworld (talk)
Absolutely amazing community satire; it was the most clever piece of the issue, and its quality is consistent from beginning to end. It's the section Fake News needs... but not the one it deserves.
5th
It's aMAZEing!
Meta Knight (talk)
This section had such a visually appealing pair of puzzles; absolutely stunning. It's clear how much effort Meta Knight puts into these. The Civil War theme was an appreciated touch.
Congratulations to our writers on their outstanding sections! We truly appreciate your work.