The 'Shroom:Issue 103/Palette Swap
From the Super Mario Wiki, the Mario encyclopedia
Jump to navigation
Jump to search

Director's Notes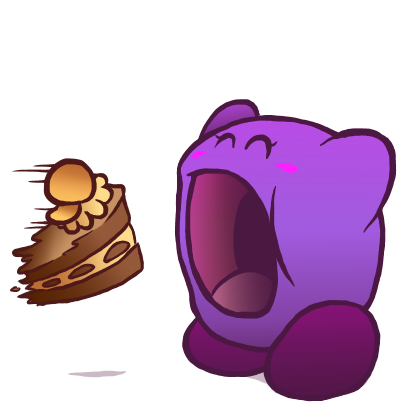 Season's greetings, readers, and welcome to a spooky-scary issue of Palette Swap this month! We have a lot of great articles for you this month, especially from the music side of our team!
Just a reminder, if you'd like to send in some art or maybe an advertisement for us to feature, you are absolutely free to do so. Please make sure your content follows the guidelines outlined in the Manual of Style, and I will be glad to feature it for you. It's a great free plug for your art!
Unfortunately, due to circumstances outside of her control, Lily_x (talk) will be taking a hiatus on her art column indefinitely after this issue. Hopefully, she will return to us sometime in the future!
Onto the art! ~FunkyK38
Section of the Month
For the fourth month in a row, Walkazo takes top spot for Section of the Month, with Adventures of Little Mario bringing in the most votes for the third straight month since its initial release! Congratulations, Walkazo, you have quite the record going!
Don't forget to vote for this issue's Section of the Month as well! All of our spooky scary articles deserve some love!
---
Music Sections
---
Walkazo explores some controversial history!
[read more]
---
What's on the Box?
Hello readers, and welcome to What's on the Box? This month, what with it being October I have decided to go for something spooky. What do you mean Yoshi's Woolly World isn't scary? It's got a spider on it, some people are afraid of those... And what about all that knitting work there? Surely that's scary? No? Okay...
Now, the main thing to note with this boxart is that everything on it is, of course, knitted. The main things to notice which are knitted are Yoshi, Red Yoshi, Baby Bowser, Poochy and a Smooch Spider. But the other thing to notice which is knitted is the name of the game, which has even come down on some string to add to the overall aesthetic of the game.
Other things to point out on this boxart is Red Yoshi doing the Flutter Jump. As you can plainly see his legs have turned into little helicopter rotors, which they also do in-game, so that's a nice little detail. Another nice thing to see is the buttons that are on the landscape in the foreground of the boxart, they really did go to town on this knitting aesthetic didn't they? This can also be seen in the title of the game. Obviously there's the aforementioned string that it is hanging on, but the Os in "Woolly" are Yarn Balls and the O in "World" is a button. And the O in "Yoshi's" doesn't escape becoming something, as that's turned into a knitted egg.

Sprite of the Month
Greetings, all! This month's sprites come from a game that I love and hate at the same time. What game? It's Mario & Sonic at the Olympic Winter Games, specifically, the DS version. I really love this game. I bought it on both platforms, and I have good memories of both. The DS version had a fair story mode, considering that this is basically Mario Party at the Olympic Games with Sonic, and I enjoyed playing many of the events. Except curling. I don't know why I could never figure that one out. Curling, and the fact that many of these events required copious amounts of button-mashing to win a gold medal (which resulted in breaking the L- and R- buttons of my DSi), were the aspects that I really didn't like.
BUT, y'all didn't come to hear me blather on about a game when I'm not doing a review for it. You came for sprites! And so, I present the 'haunted' cast of characters I have for you this month: King Boo, Dry Bones, and Dry Bowser!



I don't remember much about the story mode, honestly, except that it probably really wore my fingers out because I remember they moved SO SLOW, but these jokers were part of Bowser's plan to melt all of the snow in the snow village so they could take over… I guess? Not a great plan from these two. Why do they want to take over this town? What's the point of it when all the snow is melted? If Mario and Sonic are so busy in the Olympic Games, why don't they just super-sneaky take over Mobius and the Mushroom Kingdom?
Again, I digress. Why am I trying to ration out the 'plot' of this game? Eh, beats me. So just enjoy some icon sprites, and I'll see you all next month with more Featured Sprites!
Lily's Doodles
I have two drawings for this month: a traditional drawing of Yuusuke Makishima form Yowamushi Pedal as I haven't drawn him in a while, and a digital drawing of Yuushi Oshitari from Prince of Tennis as I have been in such a Prince of Tennis craze at the moment!
Ongoing Fan Projects
Um, welcome to this very special edition of Ongoing Fan Projects. And the reason it's special? Because I actually bothered to write something here, honestly last month the only Ongoing Fan Project (art wise) that was updated / created was Phyllis' (Edo) Space Pizzas ate Monday, there are no prizes for guessing what thread won my Favourite Thread of the Month Award.
| User | Thread | Description |
| --- | --- | --- |
| Phyllis | Space Pizzas ate Monday | A user comic being drawn and animated by Phyllis. The two updates to the project include the continuing battle between Marowak and Packy. |
8-Bit Amphitheater
Written by: Stooben Rooben (talk)
Hey, all you trick-or-readers! Who wants some candy?

Of course, I don't mean candy candy: I mean ear candy!

(...Okay, I'll just skip to the chiptunes before this section sinks to irredeemable depths.)
As you may have deduced from issue content and the titles of the songs up there, I'm going for a bit of a Halloween theme. There were more staple Halloween songs that I wanted to do, but time was an issue so I stuck with these three for this year.
First up is a song that pretty much everyone has probably heard at some point in their life, "(Don't Fear) The Reaper", by the very umlauty Blue Öyster Cult. This song has been featured in countless media and has been played steadily on [classic] rock radio stations since it first came out in 1976. It's definitely the most popular and typical Halloween song out of the three. It also translates into a pretty good chiptune, especially the frightening middle 8. If, for whatever reason, you haven't heard the original song, you absolutely should check it out before leaving this section. The track is quite timeless, and to me, sounds just as cool as it did when I first heard it however many decades ago it was now.
Next, we have a track by critic favourite, Radiohead, off of their second album. "Street Spirit" is the final track on the album and has a very mournful, even dooming tone to it, bringing The Bends to what seems to be a very hopeless end. I think that's one of the draws of the songs, actually, is that it is basically an auditory encapsulation of despair. To me, aside from it's title, that makes it an appropriate track for Halloween: it's so woebegone that it's assuredly the end.
The third and final "popular" song this month is a bit of a deep cut by Finnish symphonic metal band, Nightwish. The song is quite long, at seven-and-a-half minutes, but its length is somewhat justified by the very adventurous approach the song takes. There's plenty of classical influence on this piece, but what it really oozes is theatrics — which is appropriate, since the album was recorded to coincide with a movie featuring nothing but the album's music. There are several movements in this song, from a calming almost-Baroque intro, to its boss-battle violin builds, to its power metal verses, to its Doopliss-sounding circus breakdown in the middle of the song. It's a very layered song, but it's very fun to listen to, and as a result, the chiptune itself sounds like auditory journey.
Next up we have...oh, look, three video game tracks! I figured I would try to make up for not having more popular songs by having more of these instead.
The first two tracks are both from Paper Mario: The Thousand-Year Door, my personal favorite Mario game. The two tracks I've chosen are the boss themes for Cortez and Shadow Queen, respectively. I figured a pirate's ghost and a world-ending demon were relevant enough for Halloween, and their battle themes are just awesome to boot, so there was little reason for me to not do these. Cortez's theme is very fast-paced and has a rushed, but purely villainous sound to it; I tried to keep the chiptune rendition as faithful to the original track as possible. Same with Shadow Queen's, which is chock full o' some really pressuring waves of sound — completely appropriate for a final battle.
The third track is a highly complex piano piece from the soundtrack of the very eerie first-person shooter, BioShock. Without giving away too many details of the song's context in the game, it is an extravagant composition that is evilly impossible to perform perfectly live (at least, for the character in the game that plays it). I think it's one of the few instances in media I've actually seen music used as a device for torture. The piece itself also sounds quite ominous, which makes it fitting for the game's atmosphere and for Halloween.
I guess that about does it for this month! I hope you enjoy your ear candy!
Mario's Boombox
Hello everyone, for today's Mario's Boombox, we're getting political! Lately, Nintendo's been making an ass of itself by removing videos of tool-assisted speedruns and ROM hacks from YouTube, sorta like when they went after the ad revenue of Let's Players back in 2013. Technically, it's their Intellectual Property, so if they wanna punish fans for loving their games and giving them free advertising, I guess it's their right, but still, most game companies are cool with these sorts of videos, so it's sad to see history repeating itself now despite the backlash over the Let's Play stuff. Anyway, a lot of the takedowns are fan-made Super Mario World levels, and a lot of folks feel that the recently-released Super Mario Maker is actually the reason why this is happening now: Nintendo wants SMM to have the monopoly on fan-made Mario levels, now that they've finally caught on to the fact that people like doing this sorta stuff, and decided to cash in themselves.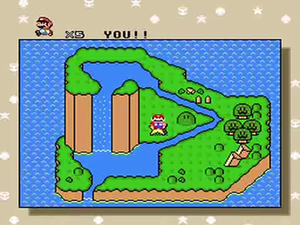 I know, I know: lovely little rant there, but what's the point? Well, one of the things I'd hoped to eventually showcase here are "Automatic Mario" levels, wherein SMW sound effects are used to reproduce a song as Mario's shot through the stage. They're pretty neat, but fan-made with Lunar Magic and other non-SMM programs, so will they disappear? It's been done before: Automatic Mario levels, or 「自動マリオ」 Jidō Mario (with the musical ones specifically known as 「自動マリオシーケンサ」, Jidō Mario Shīkense), originated on Nico Nico Douga (a.k.a. the Japanese YouTube) in 2007, and in 2008 a whole whack of the videos were purged on copyright grounds. Many of the vids were later restored by fans who'd saved them, but just in case YouTube also loses its Automatic Marios and never get them back, I'm gonna bump them up the schedule and recommend them today, before it's too late.
Of course, I actually already showed you one, back in my second Boombox entry - an Automatic Mario version of the song "U.N. Owen was Her?" from Touhou. Most videos are like this, in that there's an actual song playing in the background and the sound effects are complimenting it, and for the most part, you really do need the background music to hear the song, but some parts are really well done, and if you know the song, you could probably follow along. Either way, the fact that they can make something as complex and precisely timed as this is impressive, from full, single-song works like "U.N. Owen was Her?" or this other Touhou-based level, to super-long mashups of dozens of clips, like "7 Colors of Automatic Mario Douga", clocking in at 12 minutes, or the famous 11-minute one that is the top hit when you Google "Automatic Mario" (although I prefer this harder-to-find upload, which has slightly lower video quality but includes the much-needed song list in the description).
In both of the medleys, the songs are primarily vocaloids, anime themes and some videogame background music, with "7 Colors" featuring the hammer theme from Super Smash Bros. Brawl, the 11-minute including clips from Super Mario RPG, Dragon Quest, Final Fantasy and Super Mario World itself, and both of them featuring multiple tunes derived from Touhou and Mega Man 2. But lest you think all Automatic Mario levels feature made-in-Japan music, there's also one for the high-octane "Heaven and Hell" version of the can-can, and Queen's "Don't Stop Me Now". The "Don't Stop Me Now" one also shows up top when you Google "Automatic Mario", and rightly so, since it uses multiple frames of simultaneous gameplay to make the music - and even some cool combo background visuals. It's not the only video to do this ("7 Colors" has sections of multiplayer mode), but it's the best example I found in time for this article, so there ya go.
Interestingly, the original Automatic Mario level (now removed and lost) was actually a non-musical Mario vs. Donkey Kong stage, wherein a Mini-Mario was carried through the levels by the conveyor belts and whatnot, but SMW was where it took off, and eventually gained the musical element the genre's now primarily known for. But even if there was no sound, they're pretty addicting to watch, I must say - and with sound, they're fantastic, so I really hope that Nintendo doesn't go after them, and that we'll be able to enjoy them for years to come, perhaps alongside some new ones made "legitimately" with Super Mario Maker (automatic SMM levels are coming down the pipes already - just not music yet) But if not, at least we got to blast them here on Mario's Boombox at least once. So until next time, rock out!
Composer Spotlight
Written by: Crocodile Dippy (talk)
Akira Yamaoka
Born
February 6th, 1968
Genre
Dark ambient, trip hop, alternative rock, industrial, neofolk
As I said in my Until Dawn review last month, I have a deep fondness for horror games, since I adore atmospheric games that are able to incite powerful emotions in me, and good horror relies purely on its ability to adequately build up tension and genuine dread in order to be effective. One very major way that tension is built up is through the music, since the average player is often very sensitive to sound, and the use of audio cues to give meaning to a player's actions or the environments around them is a very commonly used tactic, from the pounding run-for-your-life beats of Left 4 Dead (as illustrated in last month's feature on Mike Morasky) to the jumpscare chords of Dead Space. There's one particular composer in the gaming field who I find particularly effective at creating tense and horror-tinged music, and that's Akira Yamaoka, the highly regarded composer of the Silent Hill franchise, among many other works across his long career span.
Akira Yamaoka was born in Niigata, Japan on February 6th, 1968[1]. He first developed a fondness for music after hearing Visage's song "Moon Over Moscow" on the radio during his teen years, which fuelled a lifelong interest in the synthesiser sounds that many European artists such as Ultravox and Depeche Mode employed throughout the 1980s, although he also displayed an interest in heavy metal bands like Metallica and Dream Theater, experimental bands such as Coil and Drain, and punk bands such as Discharge and The Exploited.[2] Despite his adoration for music, at this time he appreciated the merging of artistry with entertainment that these bands presented, and he saw music as little more than a hobby. He would go on to study at the Tokyo Art College, not as a musician, but rather as a product and interior designer, due to his fascination with art design, and it was during this time he would have his first taste of music composition. While learning to work with computer graphics, he discovered a music program on the computer he bought, and in his spare time used it to compose his first few chiptune tracks, which he still has on a mixtape somewhere in his home.[3] He began to submit these to local contests, many of which he won, and he even had a chance to composer for an actual game called Smart Ball (Jelly Boy in Japan), developed by Game Freak and released on the Super Nintendo in 1991, and before long his work attracted the attention of a representative from Konami, who invited him for an interview with the company as a composer and sound engineer, a promising career path that led to his hiring with Konami on September 13th, 1993[4].
Akira Yamaoka's first project with Konami was Sparkster for the Super Nintendo, a game that Yamaoka-san remembers very vividly as what he viewed to be his first real step into the gaming sphere. As you'd expect from a SNES title, the music is very restricted by the hardware of the time, and Yamaoka-san believed he was held back too much not only by this but by his own relative inexperience with composition at the time. These issues would carry over with him in his next couple of projects, Contra: Hard Corps and Sparkster: Rocket Knight Adventures 2 for the Sega Genesis, a console very, err… infamous for its underwhelming sound chip, although you can't say he didn't do all he could with what he was given. Yamaoka-san's method for composing for these games was always the same; he would set up two monitors to work from, playing the game on the right one while doing his work on the left one, composing based on the rhythm of the game's controls and the area he was currently playing on.[5] The first game that Yamaoka-san worked on as the sole composer was International Superstar Soccer Pro for the PlayStation, but more interestingly, he would go on to be the primary composer for Poy Poy 2, a somewhat dated party game with a bouncy as hell soundtrack.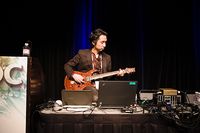 Of course, the true meat of Akira Yamaoka's contributions to the gaming industry came when Konami announced their intention to make a horror game, likely to rival the popularity of Resident Evil, a project that Yamaoka-san actively chose to compose for due to his conviction that he, and only he, could deliver a score thrilling enough to work with the game. This game would go on to become Silent Hill, one of the most important releases in the horror genre to this day, which became noted not only for its more stark, psychological approach to horror as opposed to the more direct, action-oriented Resident Evil, but also for its effective use of tension-building audio. Despite his decided disinterest in listening to industrial music on his own time, he decided that the challenging, haunting sounds of this genre worked perfectly for the haunting atmosphere of Silent Hill, alternating between dark ambience, harsh dissonance, and chilling calm. Yamaoka employed sounds that were generally unpleasant to the average listener to create a sense of disharmony and discomfort in the player during their travels through the town of Silent Hill, most notably a distorted dentist's drill, which speaking as someone who has had to have regular dentist check-ups, is the absolute worst sound.[6] Yamaoka-san was able to expand on this with the improved hardware on the PlayStation 2 when he returned to work on Silent Hill 2, oft regarded as the best game in the entire series, implementing sparse string and piano segments a la Angelo Badalementi, on top of the normal ambience, which could now be far more layered and detailed. This didn't detract from the more pounding and threatening pieces, of course. There's even a Ministry-influenced heavy metal song thrown in for good measure! The sound design for both the soundtrack and the sound effects made heavy use of surround sound stereo in order to make the most out of the moans, footsteps, shattering glass, and other such disturbing audio cues, echoing and hollering from far off distances all around the player.[7] Trust me, when actually played, you'd be surprised just how beautifully effective Yamaoka-san's sound direction is in bringing out the paranoia and dynamic world of Silent Hill.
Probably moreso than any musician I've covered thus far, Yamaoka-san is particularly fond of including lyrical tracks into his game compositions, the grand bulk of them being performed by the very talented Mary Elizabeth McGlynn, with a slightly smaller assortment being performed by prominent lyricist Joe Romersa. These vocal pieces have been a mainstay in Yamaoka-san's work since Silent Hill 3 in 2003, which provided a myriad of very impactful songs, but also inspired Yamaoka-san to incorporate haunting, cryptic monologues and chanting into various tracks. Of course, the very strong instrumental pieces still stood proudly as a core element of the Silent Hill experience, expanding ever further in the added usage of pianos, violins, and guitars that Yamaoka-san began employing in Silent Hill 2. Of interest to note about Silent Hill 3, as well as its successor Silent Hill 4: The Room, is that Yamaoka-san worked on these games not just as a sound director, but as an overall producer as well, which was an extension of his tendency to give input on gameplay and design choices for the previous titles anyway. He would also release his first solo album to not be related to any video game soundtrack titled iFuturelist, which he designed specifically to be kind of... weird and out there. He described it as "smiley" music, taking heavy cues from the synth-driven sounds of the 1980s bands he looked up to in his school days, specifically writing nonsense lyrics that had a pleasant phonetic value to them, a la the stylings of Brian Eno or Talking Heads. His gaming background still shines through many of the tracks on the album, so definitely give it a listen if you have an hours worth of spare time, since it's a bit of a rare find for purchase these days. Quite a Renaissance man, hm?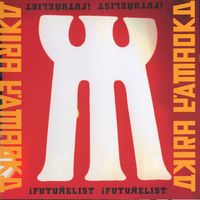 However, on December 2nd, 2009, Akira Yamaoka left Konami for unspecified reasons[8], although a few months later on February 3rd it was announced that Yamaoka had been hired by his favourite game developer, Suda51 to join his studio, Grasshopper Manafactures,[9] initially only as the chief sound director of the company, but he would soon find his past experiences in game production proving useful in assisting the company in a much broader scope.[10] His first major project with the group was the highly anticipated collaborative effort from him, Suda51, and famed Resident Evil developer Shinji Mikami, titled Shadows of the Damned, which sported a… well, decidedly unfitting score, if I may be truly honest. Yamaoka's now more jazz-tinged ambience is still golden as per usual, but in a game that's bursting with masculine energy and Iron Maiden aesthetics, Shadows of the Damned felt like it was demanding a blaring heavy metal soundtrack that only exists in but a few scarce tracks, including the very grime-y opening track "Take Me to Hell (Broken Dreams)", sung again by none other than Mary Elizabeth McGlynn and, as surprising as it may sound, the hugely sought-after voice talent Troy Baker, who has worked as part of Yamaoka's Silent Hill band during live performances many times in the past.[11]
In more recent years, Yamaoka-san has taken a slight backseat, fulfilling his duties as a sound director and producer at Grasshopper Manafactures rather than as a direct composer, allowing other young artists at the studio their chance to bring out their own styles and talents. To aid in the relief of the Tōhoku earthquake and tsunami in 2011, Akira Yamaoka auctioned off many of his Silent Hill Band instruments, including his own treasured Yamaha guitar that saw a tremendous use throughout his time as a Silent Hill composer,[12] which sold for a whopping $4,450 USD![13] If that fan's life is not complete, then I don't know what'll make them happy! He worked on a multitude of diverse tracks on the punk-influenced Lollipop Chainsaw alongside budding artist Mac Nobuka, as well as prominent electropunk artist Jimmy Urine of Mindless Self Indulgence, who was brought in as both a voice actor and as the composer for all the boss themes in the game.[14] He took some time out to work on another solo album titled Revolución in 2012, this time being inspired by Spanish instrumentation, and returned as a producer for the completely out-there Killer Is Dead, which featured a constantly shifting and changing soundtrack to suit the game's madness. Yamaoka-san also expressed interest in returning to the soundtrack of the hugely hyped Silent Hills, being developed by Metal Gear Solid legend Hideo Kojima and film prodigy Guillermo del Toro,[15] until the project was cancelled by Konami to make way for mobile games and pachinko machines. There's something I want to say about Konami, but I'm trying to keep this as professional as possible...
As for the future, Yamaoka-san has seen his work sought after outside the realms of Grasshopper Manafactures, having already been pegged down as a leading composer for Tequila Works' upcoming title Rime, a role which has been described by director Raúl Rubio as particularly pivotal to the experience of Rime.[16] As well, starting at the end of this month, Akira Yamaoka will be touring the United Kingdom in an 18+ Halloween-themed concert with his Silent Hill Band once more, in an event simply being titled "Silent Hill Live", so if you live in Britain and have some spare time and money to spend, you can do a lot worse than seeing a live audio-visual music event by one of gaming's most haunting composers.[17]
References