You have permission to talk to me.
From the Super Mario Wiki, the Mario encyclopedia
Jump to navigation
Jump to search
Here are some rules for you to follow when messaging me:
1. Please flame me.
2. Please spam
3. Please make pointless posts
4. Please don't have fun when posting
5. Please notice that the previous four rules are parodies of everyone else's rules, since they seem to post them despite it being against the rules already.

Alright, let's get to it.
Welcome, Neptune99!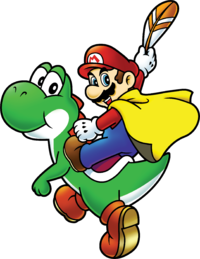 Hello and welcome to the Super Mario Wiki, a collaborative knowledge base dedicated to the Mario franchise. We're glad to have you as a member! If you have any questions, just post them on the FAQ talk page or ask an experienced member, patroller, or administrator.
The following pages contain guidance and information about reading, authoring, and participating in the Super Mario Wiki community. If this is your first time visiting, please read our introduction.
How do I do that?
Specific help
Categories
You are welcome to browse through the following categories:
External resources
Things you can do
Feel free to delete this message when you're done reading it. We hope that this information is helpful and that you have a great experience contributing to our encyclopedia and community. Remember to enjoy your time here and to also have fun!
Birthday
[
edit
]
Thank you! And, it's nice to meet you. Feel free to talk to me at anytime, or ask me any questions. It's always good to see a new face around. ;) — Stooben Rooben 11:22, 8 May 2008 (EDT)
Your Welcome
[
edit
]
You're welcome ;) Glad to hear that some new users follow most of those links, because if you want to become an accomplished user you have to read them. Nice to meet you too :P Just call me Glitch or Glitchy if you'd like.

Glitchman (talk · contribs)

Hmm...it all depends on what you're having trouble with. — Stooben Rooben 11:52, 13 May 2008 (EDT)
Reminder
[
edit
]
Please stop Creating spam articles on the Super Mario Wiki. This isn't a warning, and it's possible that you made a mistake by accident or without realizing it; this is simply a reminder for your information. If the action continues, then a warning will be issued. Thanks for reading and keep contributing.
If this reminder was not issued by an administrator or patroller and you feel it was undeserved, you may appeal it.
The Poochy rules! article, and its talk page... What you did with those articles was spam, ya know. :| My Bloody Valentine
It's OK, just don't do it again. It's why I gave a Reminder; You aren't in any big trouble. My Bloody Valentine
Hey, cool Dry Bowser sprite, King Bowser!! Glad to have another good spriter here on the Wiki, if you like making sprites you should join Userpedia and enter spriting competitions!!

Glitchman (talk · contribs)

Userbox
[
edit
]
Hi. When you make pages related to your user page, please name them like this: User:Kingbowser99/enter name of page here (so, don't make an article Userbox but instead User:Kingbowser99/Userbox. I moved the page to the correct name and also fixed a link on your user page, so it links to the correct page). Time Questions 14:55, 18 May 2008 (EDT)
hi kingbowser99 i noticed your message and im already on userpedia Hemu
Would you mind looking at my Nominated Article just click the link on my sig!Δ Δ

Δ Δ
Yo. Hey, a spammer just removed content from everypage at Bowserpedia. I got it handled. He's blocked forever. I think you should go see Toadette for a sec. He's kinda "complaining" about the number of Sysops we have at Bowserpedia.

Palkia47


hey, how are you? i cant get on boweserpedia this mornig, the computer wont let me--Blue Koop 11:32, 22 July 2008 (EDT)
hmm, well ive been on vacation for a few days
hey, are you going to become the bot at bowserpedia again? --Blue Koop 11:39, 22 July 2008 (EDT) hope you have fun on your holiday
when you a bot it blocks everyone from seeing what you do at recent changes--Blue Koop 11:44, 22 July 2008 (EDT)
hey, this is Blue Koop but last night i had a name change, umm is scribble wiki up? Blue KoopC
KB, I am sorry to say, but I am retiring from Bowserpedia.

Palkia47


there is a troll at bowserpedia, help me with him.--Blue Blooper 10:06, 23 July 2008 (EDT)
HAH! You have no clue what side I'm one? I'm. A. REBEL!

Palkia47


Hehehehe *gives evil grin* Never shall I stop spamming. You are a traitor of us rebels, and you SHALL FALL WITH YOUR WIKI *cough* --Palkia47 21:26, 14 August 2008 (EDT)
Uh, sure. Cool, but I wonder if some of the other users will somewhat trust you... not that I do. I trust you. --Palkia47 07:04, 15 August 2008 (EDT)
...Dang it, its not up for me :(
...Somehow, I'm not suprised XD
--Palkia47 13:03, 23 September 2008 (EDT)
Hi. I wanted to tell you that your sig is way too big. Please make it fit inside this box:
This is the maximum size allowed. Thanks! Time Questions 09:54, 25 September 2008 (EDT)
hiya i know we have never spoken but you seem cool will you be my friend?????? write back Mrsdaisyluigi
Yayzor! lol hows ya today? Mrsdaisyluigi
lol im on a school computer too..... only im in a lesson. hehehehehe..... im very naughty...... mwahahahahahahaha! i will aspolode the person who invented school! mwahahahahahahahahahaha! (hyper moment lol..... to much chocolate >:P Mrsdaisyluigi
BAN HOMEWORK!???!!!! wow! i want to go there nao! ok then speak soon! >XD Mrsdaisyluigi
OHAI KING BOWSER! *bows*... CRAP; TOO MUCH SUGAR... I THINK *slams head into desk* WHAT UP? --Palkia47 12:57, 1 October 2008 (EDT)

Actually; that's the Userpedia I "retired" and then I came back about a week later. I'm "part-retired" from the Wikia on Userpedia; but when St00bs gets Userpedia up onto MediaWiki; then I'm un-retired. --

Palkia47


08:42, 3 October 2008 (EDT)
*sniffs*
[
edit
]
You're leaving... forever?... *crys* You've always been a great friend of mine... thanks for all you've done for me... I'm going to miss you a lot, ya know? Wikis are never the same when you lose one of your friends, and then all soon leave. :( I'm sorry for everything I have caused during the wars, and all the flames I've given you. I hope *sniffs* you have a great life, KB. I'll miss you forever. :( *runs and cries* --

Palkia47


09:00, 18 October 2008 (EDT)
You're retiring? :( Man, it seems like everyone's retiring these days. I appreciate what you said about me in your final words; I'll miss seeing you around. I hope life treats you greatly. :') — Stooben Rooben 13:25, 18 October 2008 (EDT)

You're still gonna be on where we can talk? Now that's good :) Why do sad songs play during moments like this happen?...Cuz family don't leave other family behind... *cries* Yep, I'm Christian... gawd, I can't believe we're parting... right here, right now. Times like this always roll around, and then those who go through it have a sad time during those moments, and that's us two right now. :( *cries a lot more* --Palkia47

15:08, 18 October 2008 (EDT)

XD *still cries* Youtube... I'm thinkin' about creating an account on there, and I may just do it today... Palkia47

Did you know its almost my birthday?
She has made a lot of edits recently, so she may be nominated for Sysop sometime soon. I'm not a Bureaucrat, so I can't promote though. :P — Stooben Rooben 13:31, 28 November 2008 (EST)
I think only SysOp, 'Crats, and Steve can nominated users.

Grapes

Another one?
[
edit
]
That socky was already blocked by Grandy02, in November 28th. Oh, also, I'm not a crat anymore. But I remain as a simple sysop, with my stress finally disappeared.

RAP... *is working on redesigning his userpage for a while*
Um that's not a nomination. I think those happen on the forum. BTW I was a SysOp but yesturday I gave up my rank.

Grapes

Cobold is demoted back to sysop because of inactiveness. ;o Currently there are three active crats, Stoobtastic, Stumpers, and Time Q.

RAP...
Porplemontage what??

Grapes

Stop spreading these stupid rumours about me, everybody doesnt believe it was me. Besides, my IP starts at 75.0.0.0. Only you, SvS, Cube Game, aka Sonic Rocks who wants revenge against me, and Aluigi do. :\ Super-Yoshi

Talk? C???
Personal Imgaes
[
edit
]
HI! You have more than the allowed PI's (4) please tag the other ones with the delete template, or they will be deleted at random

™ Thanks :)
Spriter?
[
edit
]
I hear you're a good spriter. Can you create some sprites for me when you have the time? 30pxElectrobomber

Sounds cool... it's been a while since I put that on there, so I can't remember what I wanted, so be patient €lectrobomber
Aha! I remember. I wanted you to take his image: [1] and recolor the Bob-ombs the same shade as my sig. And then, if you're any good at making parts of sprites from scratch, I want you to make small mechanical arms. Do it if you can :) €lectrobomber
Cool place. Do you play super mario world? User Talk: Marioman23230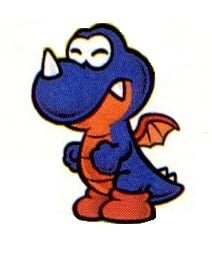 Hey, man. It's good to see you back. Will you be editing the wiki, or just hanging around? — Stooben Rooben 01:18, 18 May 2010 (EDT)
Friends
[
edit
]
Wanna be friends Kingbowser99? -User:Bagels25
Userpedia
[
edit
]
BTW, UP is back now.

MrConcreteDonkey 11:14, 6 November 2010 (UTC)
You stuffs
[
edit
]
Your Who's Online doesn't work. If you want the new code, its some in View Source on my page...And please remove/alter the fake New Message banner on your talkpage. Things changed while you were gone.

This Is War

12:40, 13 November 2010 (UTC)
Here is the new Who's Online:

Who's online: LinkTheLefty, YaBoiNando, Boss Unit, RHG1951, Waluigi Time, Yoshi the SSM, Zootalo, Bossclips, Memelord2020, Koopa con Carne, 0blivion, Proyecto N, Somethingone, Prpro=03, E, Kardae, StarFighter31, Zaku, Simba, Blinker, Gold Luigi, Koopa the Quick, Ray Trace, RSM, BowserGaming1, CharlieTheBrownBoy
I removed the fake template from here. It ought to have been taken down earlier. Anyway, I forgot to give you this:
|-
|

This Is War

16:01, 11 December 2010 (UTC)
hello kb99 this is supermarioandyoshi2 File:SMW Mario2.png well contact me on my talk pageMedia:Example.ogv well see ya around!
Your Userbox subpage
[
edit
]
It isn't allowed. Please move everything from that page to your main userpage.

Master R.O.B.
Well, it is not allowed per MarioWiki:Userspace. (Although it probably was allowed when you were more active on this site) Master R.O.B.
Pointless message
[
edit
]
Hi glorious Neptune.
Good thanks :3
Oooh, sounds epic! Wanna sprite me? All I have ATM is the one frame in my sig.

Shokora (talk · edits) 09:21, 28 September 2013 (EDT)

Dear Neptune99,
Your current signature is in violation of one or more of the rules listed on MarioWiki:Signatures. Please change your signature and keep the regulations and requirements in mind when creating future designs. If you have not made the appropriate changes within one week of receiving this notice, your signature will be changed for you.
--

UP party
[
edit
]
No one comes to Userpedia anymore!!! PLEASE UPGRADE MY EMBLEM!!!
TVTrash (talk) 17:20, 8 January 2014 (EST)