User:Mrsdaisyluigi
From the Super Mario Wiki, the Mario encyclopedia
Jump to navigation
Jump to search
Status: Likes Pie.
"Caio!!"
Mrsdaisyluigi
Full name
Jasmin
Species
Human?????
First appearance
mario wiki (under the name of daisybaby, but forgot the password.)
Latest appearance
mario wiki (under the name of mrsdaisyluigi)
Affiliation(s)
Planet Earth, Mars, cheese, ham, randomness

Hiiiii!!!!!!!! im Mrsdaisyluigi. im crazy, so stand back! XD im just your average gamer girl really, i love mario, assassins creed, halo, left4dead and prototype games, and i have a terrible habit of becoming fangirls of many characters, its not my fault, honest! my fangirl obsessions are currently Ezio Auditore from Assassin's Creed 2, Alex Mercer from [PROTOTYPE] and Mr. L from Super Paper Mario XD

heres some other useless stuff about me XD
age - 15
in year - 11
status - In a Relationship :3
Were I Am Now Active
DeviantART - http://mrsdaisyluigi.deviantart.com/
MSN Messenger - AtomicAssassin64@hotmail.co.uk
my sub-pages
Meh Sig
consoles i own
Nintendo DS lite (its broken, it wasnt my fault(i think)
nintendo DS (its quite good)
Gameboy Advance SP (i still love playing on this)
XBOX 360
Games i iz owning
Mario Party DS (almost completed)
Mario Kart DS (complete)
Sims 2 Pets (its alright)
Nintendogs Dalmaition And Friends (i fainally got the Jack Russel Terrier!)
Brain Training (BORING!)
High School Musical Makin' The Cut (OMFG WHY! MY FAMILY WANTS ME TO GET INFECTED BY ITS GROSSNES AND DIE! (i havent touched it))
Assassin's Creed: Altairs Chronicles (completed it, not half bad)
Mario VS. Donkey Kong (stuck on 4-5, any tips?)
Super Mario Advance 4 (LOVE IT!)
Dr. Mario (NES Classics)
Harry Potter and the Goblet of fire (complete)
Trollz Hair Affair! (im not really a fan anymore, but its an alright game)
Assassin's Creed 2 (i have a small crush on Ezio from this game. is that weird?)
[PROTOTYPE] (Alex is one HOT virus XD)
Fallout 3 (AWESOMESAUCE!)
Grand Theft Auto VI (awesome)
im deffo getting
Left4Dead2
Halo 3 ODST
Sega Superstars Tennis
Assassin's Creed 3 (when it comes out)
Bayonetta (Best. Game. Existing.)
games i want but not sure if im getting
new super mario bros.
Super princess peach
Assassin's Creed: Discovery
games i dont have anymore
Assassin's Creed (because the disc got scratched AGH! i NEVER GOT TO FINISH IT !! :( )
meh forms
meh-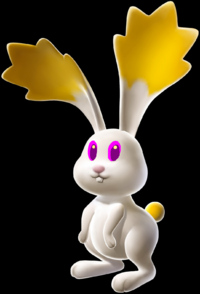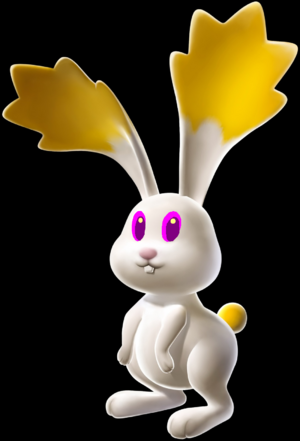 meh paratroopaness-200px
meh yoshiness-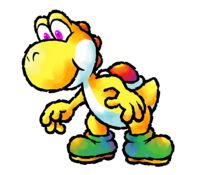 meh pixlness- 100px
funneh picz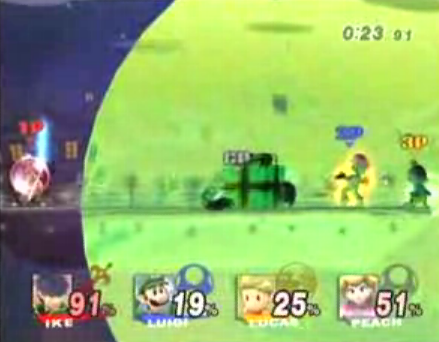 the luigi circle of drugs.
my fave quotes from this wiki
"U = NOOBS. BROZ. = L33T. PREPARE 4 TOTAL PWNAGE. WOOT! WOOT! WOOT! WOOT!" –
"Take this, tiny!" –
"Yes! Yes! I rule! I rule! Ha!" –
"Out-of-the-way!" –
"IM READY FOR YA THIS TIME!!!!" –
"EKK!!! A GHOST!!!" –
"Excuse me, everybody! I just closed the peanut butter jar on my tie. Can somebody help me?" –
"DOOFUSES!!!!!" –
"SUCKERS!!!!!!" %ndash;
memorable quotes
"YA THINK! MWAHAHAHAHAHAHAHAHAHAHAHA *cough* MWAHAHAHAHA *hack* MWAHA *cough* MWA *hack* BAH! FORGET THIS! *runs off and runs into a wall* " – User:MegaMario9910
"JASMIN!!!! OFF YOUR E-MAILS OR I WILL HAVE TO E-MAIL YOU!!!! – Alice.
"YOU DRIVE LIKE MY GRANDMA!!!!!!– me screaming at various people on mario kart ds..
"ROADHOG!!!!! – me when playing maro kart ds
"MANIAC!!!!!! – me when playing maro kart ds
"Last one the the end is road kill! – me when playing maro kart ds
"Ever Heard Of The Old Robot Saying - DOES NOT COMPUTE!!!!!! –Bender:futurama.
Sprites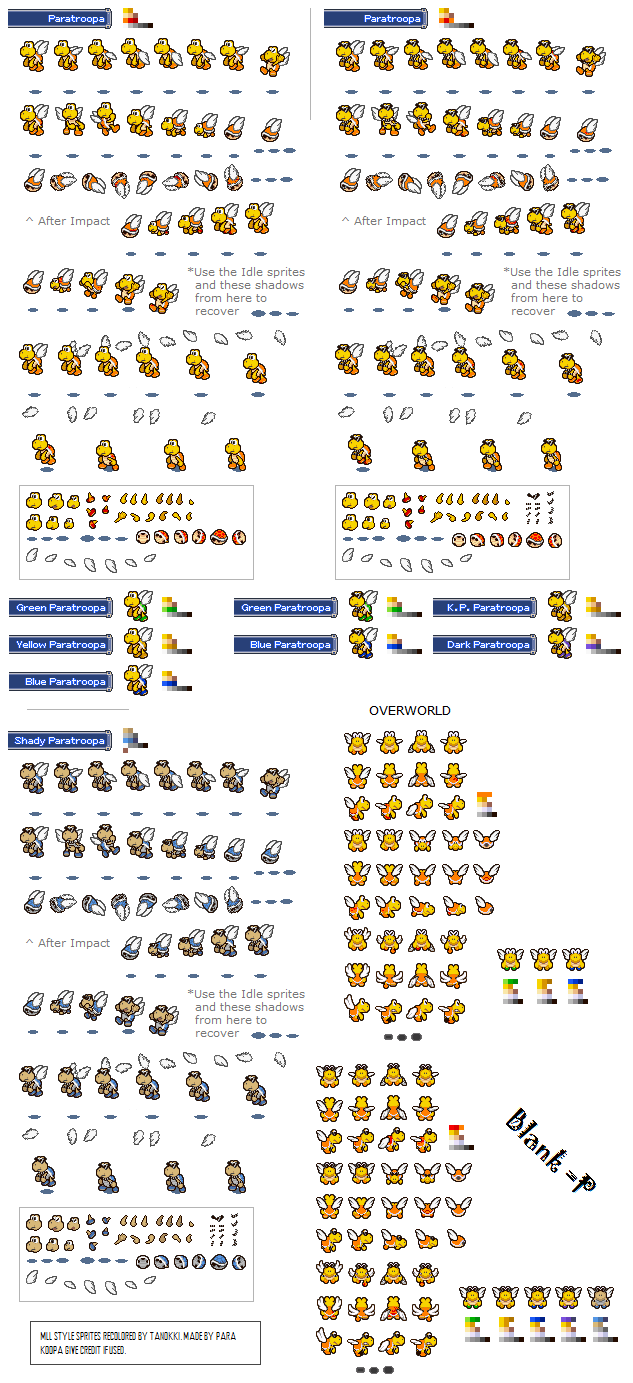 eleven Good Reasons Not To Get Yoshi Mad At You
He will eat you.
He has Mario on his side.
Luigi Too.
he is green (wtf?)
He's a dinosaur.
He's wearing red shoes.
He's dealt with Baby Mario. He can sure deal with you.
Getting Yoshi mad means getting Birdo mad.
Bowser is a turtle. (what?)
He has a statue of himself. (Super Paper Mario)
He will eat you.
user box
Mrsdaisyluigi's Userbox Tower
| | |
| --- | --- |
| WARNING | WARNING.THIS USER STEALS OTHER USERS USERBOXES!!!! |
| | |
| --- | --- |
| | This user is cool cos MDL like, TOTALLY said so. |
| | |
| --- | --- |
| | This User has a colorful personality. |
| | |
| --- | --- |
| | This user thinks Daisy is a cool girl. |
| | |
| --- | --- |
| + | 70 % of all people are not good at mathematics. If you are part of the other 40 %, place this on your user page, even though it's mathematically wrong. |
| | |
| --- | --- |
| + | Is this a. a plus sign b. a userbox c. a globe or d. Mario? Get it right and you get a cookie. |
| | |
| --- | --- |
| 50px | This user gets very angry and frustrated at certain games. |
| | |
| --- | --- |
| fan-2 | This user loves the videogame Mario Party DS. |
| | |
| --- | --- |
| fan-2 | This user loves the videogame Mario Kart DS. |
| | |
| --- | --- |
| MK | This user's favorite Mario Kart track is daisy curcuit. |
| | |
| --- | --- |
| Mario | This user plays the Super Mario series. |
| | |
| --- | --- |
| fan-1 | This user is a HUGE fan of the video game character Baby Daisy. |
| | |
| --- | --- |
| ? | This user doesn't care what console a game is for as long as it's fun. |
| | |
| --- | --- |
| + | Is this a. a plus sign b. a userbox c. a globe or d. Mario? Get it right and you get a cookie. |
| | |
| --- | --- |
| | Why Mario should never do karaoke. |