The 'Shroom
:
Issue 191/Fun Stuff
From the Super Mario Wiki, the Mario encyclopedia
Jump to navigation
Jump to search

Director's Notes
Greetings, beautiful 'Shroom readers! Happy February, month of love and Black History! I would normally have much more to say, especially during a romantic period like this, but I'm writing this at two a.m. and I have somewhere important to be in the morning. So I will briefly say that I hope you enjoy our February offerings, and have a wonderful rest of your month ahead of you! Take care of yourself whenever and however you can.
Section of the Month
Congratulations to FunkyK38 (talk) for placing first, and Waluigi Time (talk) for placing second! Make sure to vote for your favorite sections this month!
---
Anagrams
Written by: BBQ Turtle (talk)
Hi everyone, welcome to the February edition of anagrams! I hope you're having a nice year so far. This month, my anagrams for you are all based around Mario Kart battle courses- but don't worry, I've spared you all of the pain of all the SNES Battle Course 129s and GBA Battle Course 438s this time. If you'd like to make a suggestion for a theme or a fun anagram for me to use, please let me know on my talk page or in a PM to me on the forums, it would be really nice to hear from you. And with that, I'll let you fight through these anagrams- they shouldn't really be that bad, though.
How it works...
Basically, this puzzle consists of solving the anagrams. Each month has a specific theme, which will give you a clue about what sort of words or phrases the anagrams will be. I've also included the boxes that the anagrams will fit into, so you'll be able to tell how many words it will solve to be and how many letters will be in each word, which should give you a hand too. You'll also notice that within each set of boxes, one of the squares are yellow. As you solve each anagram, note down the letter which appears in the yellow squares, and if you can solve all of the anagrams, you'll also get a bonus anagram to solve from completing all of the others. I've included the letter configuration for this one at the bottom too, just to give you an extra helping hand. Best of luck!
1. SCARY PERKS
2. DOUBTING
3. SKI BRETHREN
4. LOCK ZAP LAB
5. OUTWEIGHED HILTS
6. UNIFY TASK MUD
7. ASSUMING IN OIL
8. BULK DECODE
9. CAKED ON OIL
10. TRAIT TALK
11. UNBECOMING AT EDEN
12. UNEMPHATIC HERO COLT
13. RIPENED FOIL
14. DON INDENTS
15. SLAP HOMER
Bonus anagram:
Answers
Skyscraper
Big Donut
Sherbet Rink
Block Plaza
Twilight House
Funky Stadium
Luigi's Mansion
Double Deck
Cookie Land
Tilt-a-Kart
Nintendo GameCube
Chain Chomp Roulette
Delfino Pier
Nintendo DS
Palm Shore
Bonus anagram: Urchin Underpass
Word Search
Written by: Mustard Machine (talk)
You guys remember when Mario sports titles had random humans in them? That was weird right? Who decided that what the Mario series needed was humans that just existed and only existed for sports? Anyways, this Word Search is about Mario Golf 64, a pretty good little golf game, but you don't start with Mario, you start with Baby Mario, which is also weird. Anyways words can be found vertically, horizontally, and diagonally. If you'd like to play a different version of this puzzle, follow this link: https://thewordsearch.com/puzzle/4952150/mario-golf-64/ As always, have fun stay safe!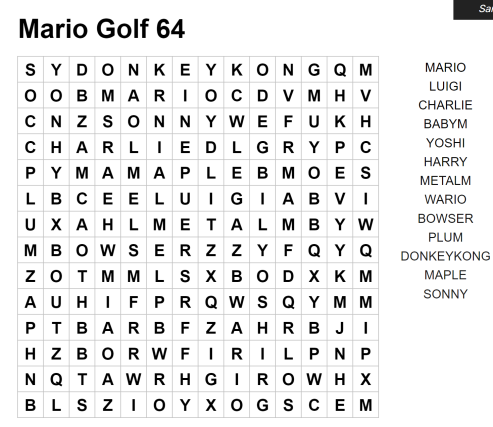 Crossword
Written by: MarioMorty (talk)
Hello everyone, it's me, MarioMorty, and I am back with some steaming hot Crosswords, just for all of you to enjoy. This month's issue will cover the so-far 24 booster tracks that have been added to Mario Kart 8 Deluxe. Well, that's all for me, so sit back and enjoy. See y'all next month!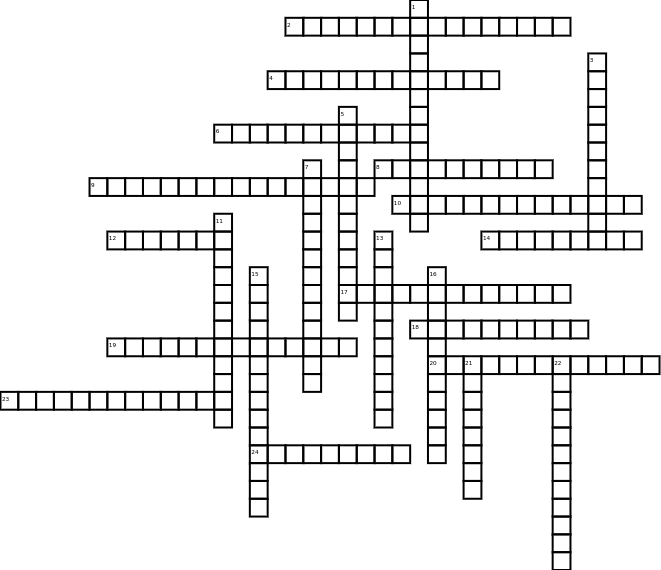 Hiding Koopa
Written by: Waluigi Time (talk)

Hello there, 'Shroom readers! The great Mario drought of late 2022-early 2023 continues, and with no announcements in the latest Direct that aren't just DLC, I am now being forced to turn to other sources for Hiding Koopa material. The horror! Hmm... What about that series Ninja Squid likes?
Alright, that should work pretty well. In honor of this section's previous writer, there are five Koopas hiding in this art from the latest entry in the series, Fire Emblem Engage! Good luck!
Thanks for playing! Did you find them all?
Where in the Marioverse is Carmen Sandiego?
Each issue, you will be given a case to solve and clues to use to help you find the solution! Use your Mario knowledge to crack the case!
You will begin each case at the scene of the crime, and you will be given three clues from passerby as to where the next hot spot is and what game it's from. Using your knowledge of Mario games and the Super Mario Wiki, figure out where the crook is and go track them down! There are four locations each round: the crime scene (1) at the start, two locations (2 and 3) with clues, and the hideout for the crook of the month (4). Answers for locations will be given with the corresponding round, for example, the clues from the crime scene will lead you to location 2, and once you open the spoiler bubbles for location 2, you will be given the correct answer. You can open the clues for each location in any order you'd like, but be careful! You may encounter an incorrect clue that could throw you off the case!
Clues offered will give you a hint either about the next location or the game it's in. Unlike a regular Carmen Sandiego game, you do not have to collect information about the crook you are tracking down.
Challenge round (optional):
-Find all locations and games correctly in two minutes or less
-Find all locations and games correctly without using the rest of the Wiki for help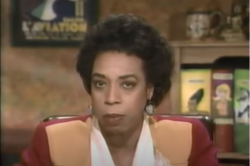 "There's been more activity from Carmen's team, gumshoe- it's time to get to work! We've received a report from Birdo that someone's stolen all of her keys for her karts and bikes! Earlier this month, it was announced that Birdo would be returning to Mario Kart in Mario Kart 8 Deluxe as part of Wave 4 of the Booster Pass, after a long hiatus from the console games. The announcement was met with surprise and joy at a new character being released for the game, inspiring hopes that more characters could be following her in the next two waves. If we don't find these keys for her, gumshoe, there will be no racing for her- you have to hurry, gumshoe! Birdo is counting on your quick work!"
Crime Scene

The Crime

Birdo's keys for her karts and bikes have been stolen! Start your engine and find the culprit!

CLUE 1

"They spent time jumping over all the lava but they knew to avoid the Swoopers too!"

CLUE 2

"Kinda weird that this world is named after a food… I mean, it's a big cave…"

CLUE 3

"This early and critically-acclaimed game was inspired by action movies."
Location 2

CORRECT ANSWER

Vanilla Dome from Super Mario World

CLUE 1

"I know there's supposed to be water in here, but… watermelons?"

CLUE 2

"They splashed around in the tub to cover their tracks."

CLUE 3

"Not sure you'd want to get room service in this game…"
Location 3

CORRECT ANSWER

Ivy Bathroom from Luigi's Mansion 3

CLUE 1

"We all laughed at them when they left footprints in the sand."

CLUE 2

"They're booked for the special manicure. You might still be able to get them if you hurry."

CLUE 3

"This game received a remake with a bonus side game."
CASE CLOSED
​
HIDEOUT ANSWER: Gwarhar Lagoon from Mario & Luigi: Superstar Saga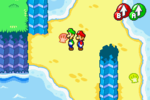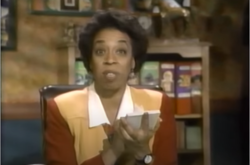 "Just in time, gumshoe, we received your call and were able to subdue our targets just as they were walking out of the Relaxation Room. It seem they thought they had given you the slip and decided to get a massage before they were supposed to meet with Carmen to hand off the keys. Unfortunately for them, you were right behind them to let us know where they were, and we swooped in to nab them. Birdo sends her thanks, and an autographed photo of her… we've left it on your desk for you when you get back. That's all for this case, gumshoe, so come on back and get started on your paperwork!"
Musical Quiz
Hi, I'm WildWario, and this is Musical Quiz. This game is simple, just listen to the music and guess where it comes from. The answers can be found at the bottom of the list. There's no specific theme, so try your best to get all of the questions right.
That's it for this month's quiz. Come back next month for another quiz.
Trivia
Written by: Mustard Machine (talk)
Facts!
Trivia!
'Shroom sections!
That Mario Bros. on the Game & Watch was the first Mario game to have a traditional two-player mode?
That Metal Mario is not a playable character in the Japanese version of Mario Golf 64?
That Sam Houston is the only person to be elected Governor in two different states?
That Chain Chomp was based off a time when Shigeru Miyamoto was attacked by a dog as a kid?
That Super Mario Sunshine is the only 3D Mario game to not feature Goombas?
That Buzzy Beetles and Koopa Paratroopas are the only enemies from Super Mario Bros. to have never appeared in a 3D Mario game?
That Wario's Woods was the last officially licensed game NES game released in North America?