User talk:Mikiuz
From the Super Mario Wiki, the Mario encyclopedia
Jump to navigation
Jump to search
Welcome, Mikiuz!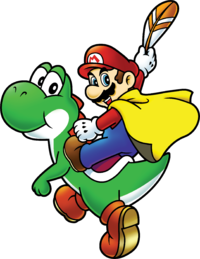 Welcome to the Super Mario Wiki!, a collaborative knowledge-base dedicated to the Mario franchise. We're glad to have you as a member. If you have any questions, just post it on the FAQ talk page or ask an experienced member and/or sysop.
The following articles contain guidance and information about reading, authoring, and participating in the Super Mario Wiki community. If this is your first time visiting, please read our Introduction.
How do I do that?
Specific Help
Categories
You are welcome to browse through the following categories:
External Resources
Things you can do
Feel free to delete this message when you're done reading it. I hope this information is helpful, and that you'll have a great experience contributing to our knowledge-base and our community. Remember to enjoy your experience here and also have fun!
Sincerely,
GigaMetalLuigi (Talk)
This is a warning to stop your inappropriate behavior (repeatedely undoing edits made by a sysop) on the Super Mario Wiki. Please adhere to the rules or you will be blocked from editing this site.
If this warning was not issued by an administrator or patroller and you feel it was undeserved, you may appeal it.
I dont have anything against you, its just that you repeatedely undid edits made by me. Tucayo (talk)
Hello there! I was wondering if you could tell me why you are adding titles such as prince to the koopalings? Does it say that somewhere official? ForeverDaisy09 21:09, 9 February 2010 (EST)
Ciao Mikiuz, mi chiamo Gamefreak75 e io studio italiano a scuola. Grazie per il informazione. Scusi, il mio italiano sono orribile. D: Yeah, I suck at the italian language even though it's my foreign language... --FREAK ~Game

Freak~ OUT!
Re:Template
[
edit
]
I reverted your edit because those characters are not always enemies. Paper Mario is the most obvious example of this neutrality, but I am sure I could think of a few more if pressed. As for the new additions, I was unaware that you added them. My bad. I'll fix that for you. But I must say, please do not revert edits by administrators without asking first. Though it was half-wrong, it was made with a very good reason. BLOC PARTIER. 19:39, 25 April 2010 (EDT)
Alright, I can agree with Pokey. It was the only one that has only been an enemy. Otherwise, it's all grey area. And don't worry, I'm not offended or anything.

.

19:06, 26 April 2010 (EDT)
Koopalings
[
edit
]
Hi. I got the answer to your bowser jr thing from nintendo. You may wanna look at Talk:Koopalings.

Count Bonsula I need blood...

Re: Ciao
[
edit
]
Ciao, Mikiuz! Io sono iscritto alla Mariowiki dal 19 marzo 2010. La "Throwback Galaxy" si chiama "Galassia Fortezza Nostalgica", l'ho appena scritto nella sua pagina. --Sfavillotto 13:50, 15 June 2010 (UTC)
Re: Firma
[
edit
]
Per modificare la firma devi andare su "my preferences" e poi su "Signature".--Sfavillotto (talk) 07:49, 26 July 2010 (UTC)
Koopalings
[
edit
]
That's not my point. His full name might be Bowser Koopa Jr., but the games never refer to him as such, so we use Bowser Jr. Hello, I'm Time Turner.
Friend Request
[
edit
]
Hey Mikiuz!Wanna be my friend?-- User:UltraMario3000
Thanks!BTW I don't know how to make a userbox tower yet.-- User:UltraMario3000
Hey Mikiuz.Heres my userbox: |-
|
Well.Go ahead.Put it on your userbox tower.--User:UltraMario3000
Sup Mikiuz?--User:UltraMario3000
Recolors
[
edit
]
Since I can't edit your talk page for some reason, I have to say it here. No, I can't do recolors for MSS, because MarioWiki doesn't allow fan-made images on the wiki. Sorry pal.


McBooBlitzman

Dunno, I saw templateSWFlash
My new Userbox!:D
--User:UltraMario3000



Shroom/Mushroom
[
edit
]
You know the proposal on Talk:Life Shroom? The proposal is proposing we split "Life Shroom" into "Life Shroom" and "Life Mushroom". I agree that the items have totally different effects but the proposal will have them split into exactly those two things. Now, the definitions of "Shroom" and "Mushroom" are the same thing; which means we will be creating an article ("Life Mushroom") where a redirect should be instead. Now, splitting it into "Life Shroom" and "Life Shroom (Galaxy series)" would be an applicable option, but the proposer isn't proposing that. So until he does that, I will not support and I beg that you don't either. Marioguy1 (talk)
150 years!
[
edit
]
Auguri!!! Happy birthday, Italy! =)

--Green Thunder 14:37, 17 March 2011 (EDT)
Happy April Fool's day!
[
edit
]
=) Let's celebrate this day! [1]
Really? You see a difference between small mario and super mario on the Forms section in NSMBW? I think those 2 images should be undo-ed. You must only use images if it comes from the direct page. Look at this page, do you see an image of a form Mario takes in NSMBW? Now look here, and tell me if you find the image you put in the forms section of NSMBW. Don't get me wrong, I have nothing against you, and we all make mistakes, it's just that as a wiki, we should all try to keep it together, and not give false info. This isn't a warning or nothing, Im not a sysop or patroller, but I just wanted to let you know, so you don't get a warning for inputing incorrect images. Thanks for your time! :)
--
Mario and Toad's Fan
20:24, 3 April 2011 (EDT)

Im not angry with you, I was just saying, because this happened with me, that you can get in trouble for doing the same thing over and over. You probably mistook me. I was only giving advice, and for the better of this wiki, I would say that you should look for an image on google or a trust-worthy search engine, (google is mis-leading) and find the image. If you have questions, talk to me, and I would be happy to reply and help. If I hurt your feelings, Im sorry. Ill try to help you the best I can! :) If you need an image cropped, upload the image, and leave it on my talk page. I will help the best I can! I wasn't talking angrily to you when I sent the first message.
--
Mario and Toad's Fan
18:31, 5 April 2011 (EDT)
Join my club!
[
edit
]
Hey Mikiuz. Wanna join Club Ultra?--UM3000

Club Ultra Random Gift of the Week!

[

edit

]

Your Random Gift of the week from UM
You got Eve! She'll give you tips on parenting!

--UM3000

Hi, I'm Mario304 and I like Mario! Read your userpage and you seem like a cool user. A REALLY cool user. How are you?
Club Ultra Random Gift of the Week!
[
edit
]
Your Random Gift of the week from UM

You got Earth Link! He'll exterminate any nearby intruders!

--UM3000

Club Ultra Random Gift of the Week!
[
edit
]
Your Random Gift of the week from UM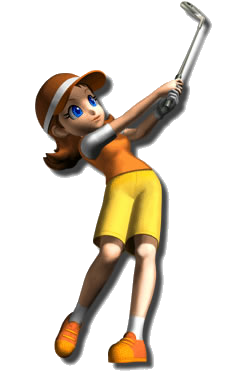 You got Azalea! She'll train you to become a great golfer!

--UM3000

Club Ultra Random Gift of the Week!
[
edit
]
Your Random Gift of the week from UM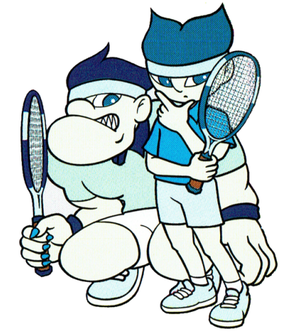 You got A. Coz! He'll teach you to be a great tennis player!

--UM3000

Club Ultra Random Gift of the Week!
[
edit
]
Your Random Gift of the week from UM
You got Big Bullet Bill! He'll...um...do nothing!

--UM3000

RE: Proposal
[
edit
]
On an article talkpage?