The 'Shroom
:
Issue 200/SOTM Retrospective
From the Super Mario Wiki, the Mario encyclopedia
Jump to navigation
Jump to search
SOTM Retrospective
Written by: The 'Shroom Staff
Hello, all of you readers of The 'Shroom! Those of you who read the Director's Notes written in each of our six teams may be familiar with our "Section of the Month" system. As you've likely seen, each month, every team has a poll at the bottom of the page, where readers may vote (once per week) on which section within the team that they most liked. In the following issue, the Team Directors summarize which sections landed in the top three after tallying up the votes. Hopefully this isn't new information for any of you, because that would mean you haven't been voting, and your votes are valuable encouragement to our writers!
Even if you're familiar with the system, you may not realize just how long it has been running! Though it has been tweaked a bit over the years, the basic formula was introduced all the way back in issue L (that's issue 50, to save you the conversion). Month after month after month, you've been casting your votes to show your support to our writers, and, with issue 200 here, it seemed like a good moment to take a step back and reflect on the system.
Now, we're not quite going all the way back to the beginning today. We are going to be looking back pretty far, though, eight years back, in fact, all the way to issue 100, when the Section of the Month system grew into its modern form and we added Strategy Wing to complete our set of six teams. With data collected and analyzed by our wonderful Statistics Manager, Meta Knight (talk), our Team Directors and the stats man himself are here to tally up the top winners of one-hundred months of Section of the Month and talk a little bit about what makes these sections hits! We have a lot to cover, so let me turn it over to Fake News Director Waluigi Time to get underway!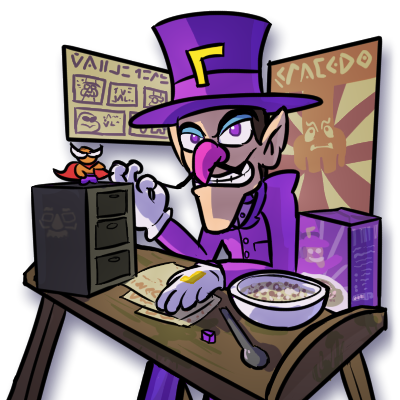 Hello there, 'Shroom readers! Waluigi Time here, kicking this off with the top three winners from Fake News. Let's see what we've got!
I feel like I'm always announcing TV Tomorrow winning SOTM over in my Fake News Director's Notes, so I'm not too surprised to see it here in first place! It's a nice brisk read, and between Quizmelon's witty writing and its Super Mario roots ensuring a wide appeal, it's easy to see why it's such a beloved section. You probably noticed the large gap between 1st and 2nd though, and there's a good reason for that! Quizmelon's run of TV Tomorrow is currently the longest-running active Fake News section, going all the way back to Issue 111 in June 2016! (For The 'Shroom as a whole, it comes in third, beaten only by Lakituthequick's Anniversary Announcements in Pipe Plaza and FunkyK38's Book Review in Critic Corner.) Also, with a grand total of 90 submissions as of this issue, it's the second highest number of submissions in Fake News for one section by a single author, just six shy of Yoshi876's 96 submissions of Obituaries. As if all that wasn't enough, Quizmelon hasn't missed a single issue this entire time! Now that's dedication.
These next two are a blast from the not so distant past, and have clearly stood the test of time. YKMR3000's run of Game Corner from 2016-2018 demonstrated equal parts comedy and creativity, with humorous writing to match its game ideas and plenty of images that are certainly, uh, unique! And of course, Dear Anton written by, well, Anton, from 2014-2017! Providing his own spin on the classic advice section, Anton upped the visual game by formatting the entire section into images reminiscent of a newspaper column, featuring charming illustrations and doodles to accompany his answers to community-submitted questions. It's worth noting that Dear Anton actually netted two extra SOTM wins not listed here - Issue XCI prior to the 100-200 period, and Issue 125, which was guest written by Gabumon. If you haven't read either of these sections, or maybe if it's just been a while since you last saw them, go check them out when you have some time! Our newly revamped archives make it easier than ever to find what you're looking for. It's worth it, I promise!
Okay, I've talked long enough, and there's six other staffers waiting to have their turn. Take it away, Rose!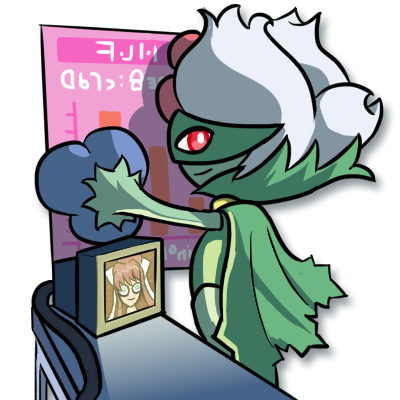 Whhoooaaaa, how did I get here?!
FUN STUFF ALL-TIME SECTION OF THE MONTH (100-200)

| Place | Section | Writer | Wins |
| --- | --- | --- | --- |
| 1st | Where in the Marioverse is Carmen Sandiego? | FunkyK38 (talk) | 50 |
| 2nd | Guess Who! | Andymii (talk) | 19 |
| 3rd | Musical Quiz | WildWario (talk) | 7 |
For typical readers of Fun Stuff, I can't imagine our first place section is much of a surprise. Where in the Marioverse is Carmen Sandiego? is a consistent, charming romp through Mushroom Kingdom (and adjacent) locales, presented with all of the same charm and style you'd expect from an episode of the original Carmen Sandiego show. Perhaps what's more shocking about FunkyK38 (talk)'s placement, though, is the sheer domination of Fun Stuff's Section of the Month! 50 wins over its history in The 'Shroom? What an absolute feat! That's what can happen when you stick around for this many issues -- Where in the Marioverse is Carmen Sandiego? has been a Fun Stuff mainstay since back in Issue 123! 77 issues later, and it looks like Carmen Sandiego is still going to be causing mischief for months to come.
Let us not forget our other successful writers, however! Andymii (talk)'s Guess Who! has won an admirable 19 SOTM titles over its run. Guess Who! was admittedly written before my time as a 'Shroom staffer, but Andymii's legacy on this team, both as a writer and as a team director, remains relevant to this very day. Guess Who! ran under Andymii's jurisdiction from Issue XCIII (when he was known as Andyni) all the way up until Issue 125, which was, um... A number. Damn you, Roman numerals. I must give a big nod to WildWario (talk) and his Musical Quiz section as well; though fairly short-lived compared to other placers (Issues 175-192), the format and fun factor of his work cannot be understated. Please, come back to us, WildWario. The world misses your titillating tune quizzes.
Now I'm going to pass off the mic to the person who got first place over here! Go figure!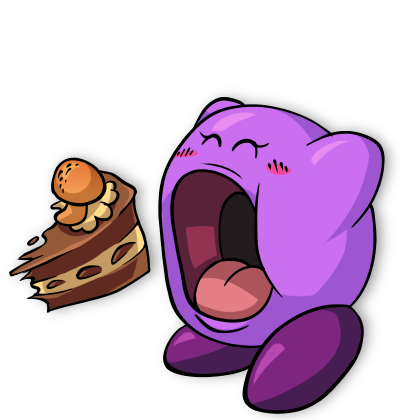 FunkyK38 here!
PALETTE SWAP ALL-TIME SECTION OF THE MONTH (100-200)

| Place | Section | Writer | Wins |
| --- | --- | --- | --- |
| 1st | What's on the Box? | Yoshi876 (talk) | 28 |
| 2nd | The Adventures of Little Mario | Walkazo (talk) | 11 |
| 2nd | Waluigi Time Comic | Waluigi Time (talk) | 11 |
What's on the Box was one of the most outstanding sections I've gotten to read for this team, and I know Yoshi876 (talk) wrote each one with care and attention. It ran from March 2017 to January 2021, and overall won 28 Section of the Month polls. I learned a lot about older boxarts for games that I never got a chance to play, and it was fun to learn what Yoshi876 found good or bad about each box. Connecting with your readers like that is something I personally like about The 'Shroom, where they can get to know what you value about what you're writing about, and boxarts are no exception. I could always count on a good variety, and by its nature focusing on official art meant that participating in themed issues was always possible. It was a reliable section that I could always count on, and seeing it at the top of Palette Swap every month made me smile.
Walkazo (talk) contributed two sections to Palette Swap in my first few years of directing the team, one of them being The Adventures of Little Mario, a comic strip that featured Mario and co as preschoolers going to school. They would have lots of big adventures as tiny tots, and Walkazo kept it fresh with new characters and funny plots. The comic ran from July of 2015 to June of 2016, and it won all eleven Section of the Month polls it was featured in. I'm so thankful that I got a chance to work with Walkazo in Palette Swap, as her work was so full of passion, both Adventures of Little Mario and Mario's Boombox. All of the comic strips were so bright and colorful, and I loved how she would do each strip in a different color for a rainbow of comics. Thank you for starting up our comics section, Walkazo, and thank you for all your hard work while you were with us.
Waluigi Time Comic is a relative newcomer compared to our other two nominees. Written by Waluigi Time (talk) and done entirely in purple, it has also been a very popular comic since it began. Starting in November of 2021 and still running now, it has won overall 11 Section of the Month polls. Waluigi Time Comic takes art inspiration from the now-retired Brawl in the Family webcomic, and as someone who was a fan of that comic while it was running, seeing WT mimic the art style always makes me smile. Sometimes silly, sometimes corny, this section never fails to make me giggle, and it's always fun trying to come up with a summary for that month's comic in the Table of Contents. I'm really looking forward to seeing where WT takes this section in the future!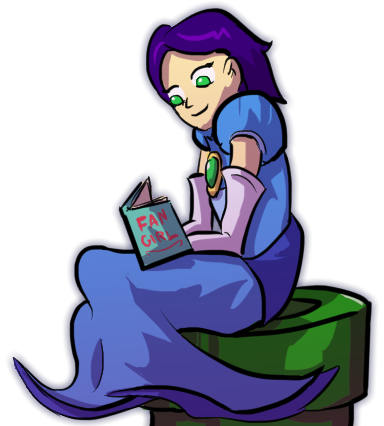 Hello and happy retrospective time! Let's get into it, shall we?
Starting off with a seasonal favorite, we have Anniversary Announcements in first place! Awards Season has always been one of my favorite times for a number of reasons, and the grand return of this lovely section each year is only one of them! It's almost like the Persephone of The 'Shroom, if you think about it. Anyways, Lakituthequick (talk) has been delivering us the happenings of each years Awards Season since all the way back in Issue XCVI (96)! That was all the way back in 2015, for those playing along at home. It's crazy to think that this section has been a staple for that much time. Where would we be without our nominee listings? Our tournament updates? And WHO could forget the out of context Awards quotes????
Next up is one of our two second place winners, Mario Calendar. This section is a bit interesting just for the fact that it didn't always call Pipe Plaza home - it was actually housed in Strategy Wing for a period of time! Nonetheless, GPM1000 (talk) has been informing us all about various Mario games or other media that came out during a certain month since Issue 147! ...at least, that's the case in Pipe Plaza. If we're counting his time writing this section in Strategy Wing, then it would be since Issue 129. It's always fun seeing what releases happened in certain months. That way you get to start a collection of random fun facts to yell at people, such as "I'm three days younger than Smash Melee's NA release!"
Our other second place winner is another interesting case. Much of the appeal of Poll Committee Discussion is that a different member of the Poll Committee writes it each month. Everyone gets their chance at explaining the results of polls, and why they think certain options took more votes. Poll Committee Discussion probably takes the trophy for "Most People Who Have Written This Section" just due to the nature of Poll Committee. However, there's one person who has written this section many, MANY times, simply due to serving on multiple incarnations of the Poll Committee. That person is none other than current Poll Committee Chairperson, Fun With Despair (talk), having first written a Poll Committee Discussion in Issue 134.
That's all I've got for you for Pipe Plaza, onto Critic Corner!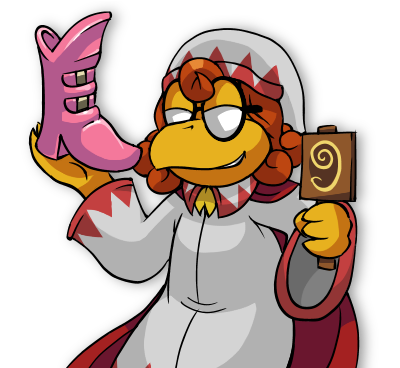 It feels like I've been at the helm of Critic Corner for forever, and that's because uhhhhh by now I have! My bones suddenly feel rickety and crickety as I use my fingers to count around 7 years! While I'm honored and appreciate the continued interest in my own Half-Baked Reviews that started alongside my role here as shown by the unrelenting SOTM victories, it creates a bit of a veil over other great sections that have helped steer the direction and culture of Critic Corner into our ancient past.
Of these sections we have the likes of Meta Knight's Boss Battle Reviews, Marioverse Reviews, and Character Reviews, each with 2 wins but still existed for quite some time despite the decreased visibility years later from the SOTM tracking. Meta Knight's Boss Battle Reviews by, shockingly, Meta Knight (talk), takes a look at prominent characters and fights in games across multiple series, such as Pokémon, Kirby, and even Mario Bros, digging deep to reveal details in greater or lesser battles to discern which were worth the time. Marioverse Reviews, by PowerKamek (talk), dutifully plays along with nearly every Mario game as they were released at that time to give a real feel of what players may think through his own stance on pros and cons. Character Reviews is a classic section that was written by Yoshi876 (talk) during the height of his prolific 'Shroom writing era, with numerous wins pre-Issue 100 and with incredible longevity spanning from Issue XC (90) to Issue 142. Yoshi876 made a habit of featuring uncommon and minor characters, which made the section really fun to read with his passionate and detailed thoughts on peeps you might only see once.
Location, Location, by Time Turner (talk), got its start in a big signup push after Issue 100 right away in Issue 101. Winning SOTM nearly every time during his short five-issue run, Location, Location gives a very detailed look at places in and around the Mushroom Kingdom, leaving no stone unturned as characters, music, enemies, layout, items, absolutely everything is pulled apart layer-by-layer in thoughtful examination. Critically, for me, I enjoy this section as it does not fear to view Marioverse elements negatively if that is what was truly experienced, which was a terrifying prospect to many readers at that time.
Many more phenomenal sections lurk in each Critic Corner issue, past and present, with information that is likely still relevant today as it was 2 months, 8 months, 3 years, 8 years ago–and I'm not just saying that because Mario Kart 8 is approaching its 10th anniversary while still being the contemporary racing game–so certainly go back and check them all out!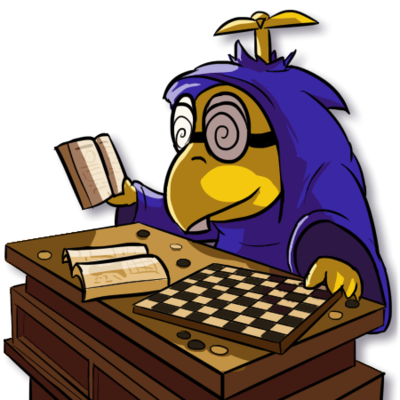 Hello, all you readers of The 'Shroom! Last up for our six teams, it's me, Hooded Pitohui, out here to look at the top three SOTM winners for the team that had its start one-hundred issues ago, Strategy Wing!
STRATEGY WING ALL-TIME SECTION OF THE MONTH (100-200)

| Place | Section | Writer | Wins |
| --- | --- | --- | --- |
| 1st | Pokédex Power | Yoshi876 (talk) | 18 |
| 2nd | Racing Like the Staff | Yoshi876 (talk) | 15 |
| 3rd | Mach Speed Mayhem | Superchao (talk) | 10 |
Right at the top of the list, we have Yoshi876's (talk) Pokédex Power, the section written by the person who currently holds the record for most total sections written in Strategy Wing. If you recognize that sentence structure as his usual intro to the section, congratulations, you must be a long-time reader! A Strategy Wing staple for years, running from issue 118 to issue 163! Did you know, though, that there was a Pokédex Power in issue 117? And that the section actually continued onwards to issue 175? Current Statistics Manager Meta Knight (talk), Strategy Wing Director at the time, wrote the very first edition of the section before handing it off to its long-time writer, and Yoshi876 even kept up with the section once it moved over to Critic Corner in issue 164, you see. Focusing in on the Strategy Wing run of the section, though, it isn't hard at all to see why it was a cornerstone of Strategy Wing for so long. Not only did it have the draw of Pokémon to get eyes on it, but it was a light, brisk read with an easy-to-follow layout. You got to read some Pokédex entries and get fun trivia on the wide array of Pocket Monsters, with it broken up by 876's commentary, typically on the Pokémon and the information in the entries in earlier issues, and on the quality of the entries in later issues. It was concise and could get into some fun speculation at about Pokémon and contradictions in the 'dex, and that's all a section needs to be at its core.
When I say Yoshi876's Pokédex Power was a Strategy Wing staple, I really mean it, too. It has the second-highest edition count of any Strategy Wing section, with 46 editions, beaten out only by the third-placing Mach Speed Mayhem and its 48 editions. If it hadn't moved over, it would far and away have the most editions of any Strategy Wing section, and, remarkably, in all of that time, Yoshi876 never missed a section. Now that's dedication! It wasn't just Pokédex Power, though. Yoshi876 was, himself, a Strategy Wing staple, as evidenced not only by his 115 total sections, but by his Racing Like the Staff taking second place in Strategy Wing's SOTM results! Racing off from the starting line in issue 137, Racing Like the Staff was a new idea for a Mario Kart section from Yoshi876, and saw him recounting his experiences racing in the kart combinations used by the staff ghosts and expert staff ghosts in the series. Unpredictable thanks to the chaotic nature of Mario Kart, yet always ending with some well-reasoned closing thoughts on the kart combinations, and nicely divided up into bite-size, concise accounts of his experience on each course (broken up by headers), it's little wonder it drew in readers, too.
In third place, we have the Strategy Wing section with both the most editions, period, and the most editions written by a single author, Mach Speed Mayhem by Superchao (talk)! There's a lot I could say about Mach Speed Mayhem, like, for instance, how it pioneered a new way of engaging with its audience through monthly votes on which character would get covered next. Getting its start in issue 138, the section took its time getting readers used to its format, covering the most recognizable F-Zero heroes and villains before turning the decision of who to cover each month to its readers. It did really give readers a chance to engage with the section. That's quite the good thing, too, because it was a wonderfully-structured and comprehensive section! With every edition, you could be confident you were learning everything there was to know about a given F-Zero character, with Superchao not only presenting bios and in-game interviews, but going as far as to note design changes, pulling out old comics on obscure old webpages, and even getting translations of information in the Japan-only GBA titles! All of this information, and yet it was all packaged in an easy-to-read form with a consistent structure and, from issue 144 onwards, headers to help break it up into smaller, more identifiable pieces. Running from issue 138 to issue 188, Mach Speed Mayhem is legitimately among the best resources out there for anyone interested in knowing more about the characters of the F-Zero franchise. Between its comprehensiveness and its consistent, well-delineated format, plus its sense of humor, it emerged as a top-notch section.
What's the takeaway of all of this? Well, besides "you should go check out these sections between sessions of enjoying our current selection", it seems to be that concision and organization go a long way! All of these sections had a clear and consistent organizational structure, and kept their subsections on the smaller side. Anyhow, I've kept you long enough, so let me hand this over to our Statistics Manager, Meta Knight! The floor is yours, swordmaster!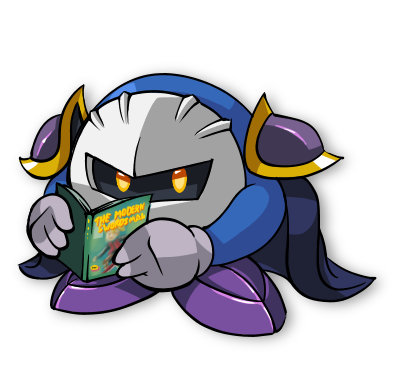 Hey there 'Shroom believers, I'm here to provide a briefing on the top voted sections for The 'Shroom overall. As you might expect, there's some overlap with the other teams! That being said, I hope you enjoying through my analysis on the results.
ALL-TIME SECTION OF THE MONTH OVERALL (100-200)

| Place | Section | Writer | Wins |
| --- | --- | --- | --- |
| 1st | Anton's Half-Baked Reviews | Hypnotoad (talk) | 78 |
| 2nd | Where in the Marioverse is Carmen Sandiego? | FunkyK38 (talk) | 50 |
| 3rd | TV Tomorrow | Quizmelon (talk) | 46 |
Quizmelon (talk) channels the energy of a TV guide booklet. An ancient relic nowadays, but Quizmelon puts a fun spin on the concept by creating specialized programming set in the Mario universe. These always feel believable, like these are shows the cast of the Mushroom Kingdom would watch when they have a moment to chill on the couch and flip the channels. In essense, TV Tomorrow invokes the spirit of what Fake News is all about. Quizmelon has even has continuity throughout his section, such as an arc involving the TV Tomorrow 2023 World Tour spanning across several issues. These factors all up to have made TV Tomorrow a frequent heavy-hitter, with the highest ratings found in Fake News, and third most across The 'Shroom as a whole.
---
Based on the popular 90's television show complete with an iconic theme song, Where in the Marioverse is Carmen Sandiego? brings the game show home to you 'Shroom readers! FunkyK38 (talk) has been airing this segment since June 2017, after piloting in special Issue 123! Roserade (talk) has already provided their insight, but allow me to provide some of my own thoughts on this sleuthing-section. Funky seamlessly gets into character originally played by Lynne Thigpen, and presents the audience with a scenario that takes place in the world of the Mushroom Kingdom. The unique blend of trivia and deductive reasoning to piece together each piece of the puzzle is what makes this section so engaging. Figuring out each clue by tapping into my knowledge of the various locales featured throughout various Mario adventures, and applying it to reach the solution is super satisfying. I'm likely not alone with that sensation, as several editions of Where in the Marioverse is Carmen Sandiego? have been voted as the top-dog in Fun Stuff, and 2nd throughout the last 100 issues of The 'Shroom overall.
---
Dominating the top spot, Anton's Half-Baked Reviews has been a consistent staple of Critic Corner since Issue 114 all the way back in September, 2016! To some extent, Anton's lovingly-crafted recipe of a section has proven itself to be incredibly popular amongst voters, nearly winning every single SOTM since it's inception.
Anton's style enhances each edition with tongue-in-cheek humor. What's super interesting to see is just how much this series has evolved over the years. At the start, a customized Chex scale was utilized, with each piece representing a particular feeling, but those went on to become an actual mood scale. It's not just a generic star scale either, each emotion has been drawn to capture the specific expression of what Anton might feel about a particular item being reviewed. Even when the face-scale isn't featured, Anton's opinions are expressed quite clearly.
Another facet of Anton's Half-Baked Reviews, is how much focus has been dialed-in. Initially, Anton would review just about anything with his signature spin, but this has transformed essentially into a monthly food-and-drink monthly blog; a quality one too. Many of the items featured are things I never would have even heard about, yet the input is always interesting nonetheless.
It's simple to see why Anton's bread-and-butter creation has resonated so much with The 'Shroom audiences. The dedication to buying these different products, trying them out, providing an analysis, along with being thorough and easy to digest simultaneously, leads to an excellent 'Shroom section. To gain some more insight, I've asked the author himself a few questions to provide a bit of behind the scenes so to speak. Please welcome Hypnotoad (talk)!
---

: Anton's Half-Baked Reviews has been an essential part of Critic Corner for a long time now, what's your secret to being so consistent?

: Half-Baked Reviews has genuinely become part of my life, entwined with how I operate in the world. The real lore behind Half-Baked Reviews is, yes, it was a package deal with coming in as Critic Corner director, starting as a silly thing that I intended on bring some absurdity into what was otherwise an incredibly serious take on the team during an area where The 'Shroom was also taken super seriously as a potential formal publication of high merit. While that's certainly admirable and not necessarily a wrong direction to strive for, it wasn't my style and wasn't what seemed to be an appropriate place for it. The original concept for Half-Baked Reviews was that it's restricted to anything new to me, whether it's games, experiences, food, anything, as a way to expand my horizons and work through my inexperience with things. My ratings were initially based on a seemingly-nonsensical Chex Mix system, comparing one thing I'm reviewing to a subjective interpretation of a basic Chex Mix piece; this was done as a way to rebel against standardized scoring systems that I continue to feel are mostly worthless. Soon enough I realized that forcing myself to try new things was therapeutic for me, righting many MANY wrongs from my childhood in a way no professional could do, and I began putting a lot more effort into the reviews, a lot more effort, thought, research, time, money, commitment. Turned from a task, to a hobby, to a lifestyle, where it sets which places I shop at, or places I visit, fueling adventures near and far, and building experiences onto experiences. Doing Half-Baked Reviews is now something I'm always doing, whether it's accumulated for a 'Shroom issue or just how I now traverse the world.
The secret is that it's me.

: Your section has showcased a variety of different products, many of which can be quite obscure. What is your methodology like for deciding what to review?

: I cast a very large net. I collect dozens and dozens of things over time from things that interest me, trends I see occurring, opinions far and wide that seem suspicious and need further investigation, before something percolates into something I see fit for a monthly section. I've found with myself that there are some themes that require a lot more logistical resources as they ballooned into topics I just couldn't merely skim; milk, cocoa, eggnog, waters to name a few, each which totally have several more sections worth of information I need to explore and dump.

: Most certainly you've come across items in varying degrees of quality. How does the writing process differ with that in mind, if at all? In other words, is it easier/harder to write a review for a good/bad product?

: It's incredibly easy to write a review for a bad product, especially because it's so fun to tear into something in a verbose way. And, critically important here, it's also incredibly easy to lie and write fake reviews spun in a positive way. As I do research into things I'm reviewing I do look at many other reviews on Youtube, blogs, recipe sites, aggregators, etc., and something that always gets me is just how disgenuinely peppy a lot of positive reviews are before most of them inevitably scroll down to a notice that the review was sponsored or supplied by whatever they just reviewed. On the flip-side, it's also easy to write a poorly researched negative review, as all you need is a preconceived notion, predetermined opinion, or just dishonorably faulty logic to direct at a target. I really like digging into these terrible reviews to find out the truth in these, and it's hard to not envision myself as a paladin of holy verity, but there really is a lot of crap out there to sell ads, sell products, or sell an ideal aesthetic to then sell further ads, and I hope to forever hold onto and encourage that silliness and comic verbosity can still have accuracy, candor, and honesty.
And to further this non-answer, I think it's hard work to write reviews for both kinds, and each becomes easy if I find some fuel for passion somewhere within it. I enjoy finding something I truly enjoy so I can share it with everyone and perhaps further explore similar items, but I definitely have more fun with bad products and telling people "this was horrible and I hated it; here, try it!"

: Is there any particular edition of Anton's Half-Baked Reviews that stand out as some of your favorites, and what makes them so? You can mention as many or as little as you wish.

: No one particular issue, but I really enjoy when I can collaborate with people with artwork or ideas, sometimes even meeting up with them to explore curiosities and also, frankly, have them witness my peculiarities in how they're similar online and in physicality.

: In Issue 214, Anton's Half-Baked Reviews will hit its 100th issue itself! How does it feel? Do you have anything special planned?

: It feels like it flew by! I'm always planning special issues and have saved a couple ideas for my own 100th, some are several years in the making either due to scope or simply slowly chipping away. There will definitely be one of my larger ideas coming out then.
---
Thank you so much Anton for taking the time to answer my questions. It's surely interesting to get a sneak peek behind the curtain for what goes into making a quality review. Congratulations once again for earning the top spot!
One-hundred months, six-hundred polls, and thousands of votes brought us here, but now our retrospective comes to a close. A lot of classic sections written years ago populate these podiums, right alongside long-runners that have been going consistently for years, but there are also relatively new sections like Waluigi Time Comic and Fun With Despair's take on Poll Committee Discussion. It goes to show you that there's no single approach to crafting a 'Shroom section readers will enjoy! Still, there are some commonalities, like a tight organizational structure with headers and images to break up the text visually, that you might want to reflect on as you write.
Hopefully you've enjoyed this reflection on Section of the Month winners of old and have found a little inspiration within it! The system isn't going anywhere, so keep on voting and showing your support to our writers, and we'll keep working on improving our sections!