The 'Shroom
:
Issue 112/Staff Notes
From the Super Mario Wiki, the Mario encyclopedia
Jump to navigation
Jump to search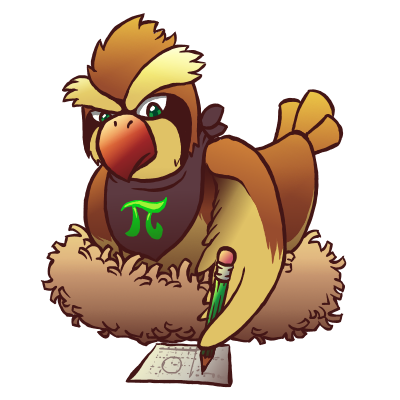 Hello, everybody! This is RandomYoshi (talk) here, as your new Director for this lovely newsletter. After a phenomenal showing by our writers and staff in putting together the last issue, we decided we needed a low-key issue to cool down everyone's nerves. You may notice that this issue has been delayed. This delay is to balance the schedule so there were four weeks between Issue 111 and Issue 112. Issue 113 still retains its original release date, however. With that out of the way, I wish to introduce Superchao (talk) as the new Sub-Director and Editor-in-Chief of the 'Shroom! Superchao and I will work to figure out how to still improve the newsletter. If you've got any suggestions for us, don't hesitate to send either of us a PM on the forums or a talk message on the Wiki. Now, if you can't handle even more change, I've got bad news for you: there's more change I need to introduce. I am proud to announce that Hypnotoad (talk) is taking over for Crocodile Dippy (talk) as Director for Critic Corner, and that Meta Knight (talk) is taking over for Stooben Rooben (talk) as Director for Strategy Wing! We have had a tumultuous month trying to integrate the two newcomers, and I think we've succeeded with making the two feel welcome.
With all of this said, we hope you enjoy the issue!
—RandomYoshi, Director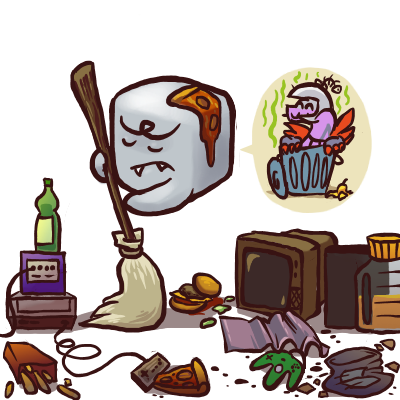 Hello, 'Shroom readers! It's your old friend Superchao, back here once again on the Staff Notes. I've been the Activities Director this year, yes, but now I'm also the Sub-Director again, so you'll have to see a lot more of me! The most important news that I bring is that we are starting mini-surveys this issue! These surveys, rather than a huge form about the entire paper, will cover a single team at a time and be included in that team's section. For this month, we're featuring a survey on Critic Corner, so make sure to answer that if you like the team. Anton would be very happy if you did, and who doesn't want a happy Anton?
That's about all I've got for this month. You'll see me again next month, and remember; if you like the Shroom and want to write for us, anyone can sign up! Just fill out our easy-to-use application form and send it to Tucayo!
—Superchao, Sub-Director
Staff Section of the Month for June 2016
STAFF-VOTED SECTION OF THE MONTH
Place
Section
Writer
Reasoning
1st
The Best Songs of the Decade (So Far)
Crocodile Dippy (talk) and Stooben Rooben (talk)
This section is the perfect example of a passionate, researched, top-quality section. It is presented in a way that's palatable to readers whose experience might just be listening to the radio on the way to the store. It's refreshing to see an opinion piece that makes an effort to go outside of musical taste comfort zones, with this list containing all kinds of genres and pulling out what's notable in each as per their own unique strengths rather than pitting them against each other in a war of tastes. There may be 100 entries, but none of them seemed rushed, and for a section this long, it's great that it's written in such a way that it doesn't have to be read in one sitting.
2nd
Cooking Guide: Where in the World is Packy?
Crocodile Dippy (talk), Palkia47 (talk), Stooben Rooben (talk), and Super Mario Bros. (talk)
The latest installment to this Cooking Guide saga lived up to every expectation. A very well-planned collaboration, the section is cute, funny, and goofy. The images accompany the section perfectly and it just proved to be a very fun read from beginning to end. Some of us thought of it as a swansong, but maybe it won't have to be.
3rd
'Shroom Mafia III: An Overview
Stooben Rooben (talk)
This was an intense game that took several months of hard work and dedication, and the amount of detail Stooben put into the conclusion is simply astounding. While the actual content may only pertain to the 30+ players and the handful of watchers, this section is set up nicely to explain to first-timers what even went on. It should be noted Stooben found a way to make everyone's Player Ratings to be genuinely positive. The attention to detail and thoroughness in the face of overwhelming information and management is inspiring, and this overview is the cherry on top.
4th
The Adventures of Little Mario
Walkazo (talk)
A fitting swansong to this terrific section, this last installment marked the end of an era, but the impact this section had on The 'Shroom and our readers shall never be forgotten.
5th
The Clogged Pipe
Freakworld (talk)
What Freakworld does is pure magic. The community in-jokes and nods to shenanigans on the forums and in chat help make this section very relatable. The section is also put together very well and is interesting to view with the varying content.
6th
Laura Faye Smith Interview
Henry Tucayo Clay (talk)
This is the type of section that pleases everyone. It's a highly enjoyable behind-the-scenes of one of the more popular Nintendo characters. Both interviewer and interviewee clearly enjoyed the section.
6th
Paper Prince: Color Fresh
Super-Yoshi (talk)
TheFreshPrince returned now with his first thoughts on the upcoming Paper Mario game, and he brought the unique style we have loved so much in each of his past sections. As always, a very entertaining read.
6th
Pocket Handbook
Crocodile Dippy (talk)
Though only for one issue, it was nice to see this section make its return. It was very informative and it is clear that there was a lot of care put into it, and it was a great way to give players some insight into the competitive scene.
Hey, Tucayo here. Last month we had a great amount of high-quality sections, which made choosing our winner very difficult. You'll notice the tributes to Walkazo from last issue are not present in the results; we decided not to include them in the process as it didn't feel right to rank and compare such emotional pieces. Nonetheless, we want to deeply thank everyone who submitted a tribute or who honored Walkazo in their sections. Thank you for making Issue 111 a fitting tribute for such a beloved user and friend.