Mario of the Deep (DVD)
From the Super Mario Wiki, the Mario encyclopedia
Jump to navigation
Jump to search
This article is about thematic DVD. For the episode of the same name, see Mario of the Deep.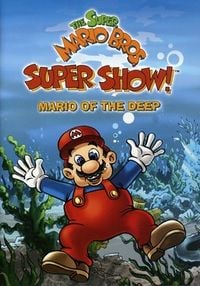 Mario of the Deep is the third thematic DVD for The Super Mario Bros. Super Show!. The episodes included all take place in or around water (river, ocean, etc.). The DVD was released by nCircle Entertainment, on July 22, 2008.
The DVD contains the following episodes, in production order:
This is the only thematic DVD that is named after an episode.