User talk
:
Sinanco
From the Super Mario Wiki, the Mario encyclopedia
Jump to navigation
Jump to search
Welcome, Sinanco!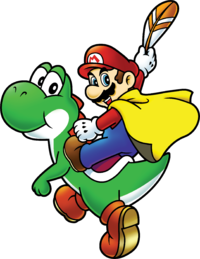 Hello and welcome to the Super Mario Wiki, a collaborative knowledge base dedicated to the Super Mario franchise. We're glad to have you as a member! If you have any questions, just post them on the FAQ talk page or ask an experienced member, patroller, or administrator.
The following pages contain guidance and information about reading, authoring, and participating in the Super Mario Wiki community. If this is your first time visiting, please read our introduction.
How do I do that?
Specific help
Categories
You are welcome to browse through the following categories:
External resources
Things you can do
Feel free to delete this message when you're done reading it. We hope that this information is helpful and that you have a great experience contributing to our encyclopedia and community. Remember to enjoy your time here and to also have fun!
Sincerely,
The MarioWiki Staff
Yes, I am the director, and yes the job is available. First, can you please make an account on the forums, found here or you can easily access them my clicking the Forums link under the Community category to the left. After you make an account, PM me (Gamefreak75) on the forums and I'll get you through. --FREAK ~Game

Freak~ OUT!
Special Issue
[
edit
]










Hi, Sinanco!


Please PM Gamefreak75 your Fun Stuff section on the forums (our forums, which one did you think?) by no later than December 10th. Please remember to save a copy in your outbox. If you can't, tell me, and I'll be sure to work something out.

In addition, this issue of The 'Shroom is a Special HOLIDAY Issue! In addition to your regular sections, you are invited to write one or more special guest sections on any topic, and should submit your special section on December 14th. Review a game you like, give us a Christmas story, play a game, maybe draw some Christmas artwork, there's so much choice! You are not required to write a special guest section for the Special Holiday Issue, but it is encouraged. There will be awards given out in the issue for the best writers for The 'Shroom, so be sure to impress us this month! Season's greetings to everyone, and an excellent New Year!


'Shroomingly yours,

Gamefreak75
The 8-Bits are shy guys only as stated by the manual of SMB2 i believe Raven Effect (talk)
The Fun Stuff
[
edit
]
re:Ummm
[
edit
]
Because it was directly attacking another wiki user (not especially strongly or rudely, but an attack still) and importing drama from a mostly-separate arena of the wiki. --Glowsquid 15:59, 16 January 2012 (EST)
#mwchat
[
edit
]
Hypnotoad is most certainly not op abusing: you broke the rules (advertising, arguing with ops and ban evading), so you have to pay the price. It's not op abuse, because it was a decision decided by not just him, but the other ops in the chat too. Don't argue with the ops, and leave the chat problems on chat. After all, keeping up this constant argument against Hypnotoad is breaking a chat rule, and making your slim chance of ever getting unbanned from chat ever slimmer.

MrConcreteDonkey 15:25, 20 January 2012 (EST)

In regard to your comments on Hypnotoad's user talk. Please see my reply to your post on his page. Signed Brock 15:36, 20 January 2012 (EST)
Regarding your comment on Hypnotoad's talk page
[
edit
]
Please refrain from insulting or threatening other users, for it is a violation of the courtesy policy. If you have an issue with another user, make every attempt to resolve that issue in a civil manner. Thanks for reading, and keep contributing. Mario4Ever (talk)
Warning
[
edit
]
This is a warning to stop your inappropriate behavior (removing comments from talk pages) on the Super Mario Wiki. Please adhere to the rules or you will be blocked from editing this site.
If this warning was not issued by an administrator or patroller and you feel it was undeserved, you may appeal it.
Please stop Raven Effect (talk)
Last Warning
[
edit
]
This is your last warning. The next time you break the rules in any way, you will be blocked from editing the Super Mario Wiki.
If this last warning was not issued by an administrator or patroller and you feel it was undeserved, you may appeal it.
This warning is based off your recent flaming of Hypnotoad (talk): comments referring to Hypnotoad as a "creature of indeterminate gender" were unnecessary and are considered flaming (which is a Level Three Offense), and therefore, the administrators collectively agreed to issue this Last Warning to you. Also, you should note that complaining to or about chat ops on public talk pages, thus dragging your complaints and issues about the Wiki Chat onto the wiki itself, is unnecessary: please keep it to talking privately in PM on the Forums or Chat, rather than bringing your troubles with the Chat here. Bop1996 (Talk)
Your (uncivil) comment on User talk:Bop1996 has been replied to. Please read it; i hope you'll find it helpful --Bryce talk contributions 07:16, 25 January 2012 (EST)
No Four-Leaf Clover's Going to Save Ya
[
edit
]
This is not a prank
[
edit
]
Shroom Shenanigans
[
edit
]
Mario Party 9 FA Nomination
[
edit
]
Hey, about your comment here would you mind giving some examples? Koopa K (talk)
Would you check the PM inbox of your account on the forums, since I sent your results (I sent them to (all lowercase) sinanco)? - Turboo (talk) 19:09, 18 July 2013 (EDT)