User talk:Yoshi K
From the Super Mario Wiki, the Mario encyclopedia
Jump to navigation
Jump to search
Hey guys! I'm coming back after a long period of inactivity! I archived my old talk page. I will do another archive after 50 responses.
If you want to go to my old talk page, I put it at User talk:Yoshi K/Archive 1
Present
[
edit
]
To celebrate my anniversary, I'll give you a present.
The Present.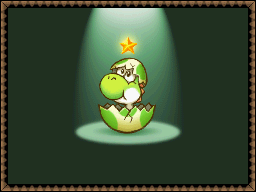 Take great care of it. -- PanchamBro (talk • contributions) 19:55, 16 February 2014 (EST)
Can I have one?

ToadAwesome12