The 'Shroom
:
Issue 172/Fun Stuff
From the Super Mario Wiki, the Mario encyclopedia
Jump to navigation
Jump to search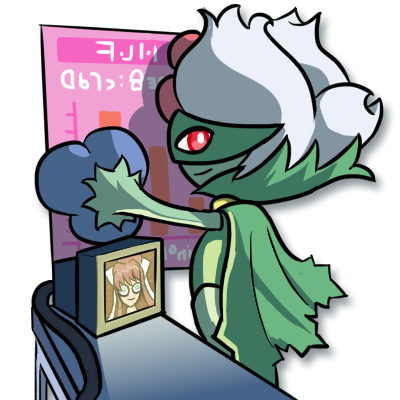 Staff Notes
Greetings, beautiful 'Shroom readers! Welcome to this edition of Fun Stuff! I don't have very much time - I'm typing this in the car on my way to a ten day vacation! I hope you all are enjoying your summer so far, and I hope you all enjoy what we have to offer! Take care <3
Section of the Month
Congratulations to FunkyK38 (talk) for placing first yet again, and further congrats to Chester Alan Arthur (talk) for taking second and third place! Make sure to vote for your favorite section this month!
FUN STUFF SECTION OF THE MONTH
Place
Section
Votes
%
Writer
1st
Where in the Marioverse is Carmen Sandiego?
13
35.14%
FunkyK38
2nd
Trivia
9
24.32%
Shoey
3rd
Word Search
4
10.81%
Shoey
---
Word Activities
---
In this section, you see, you'll have to solve anagrams 3!
[read more]
Graphic Activities
---
Are we sure there aren't zero Koopas in here?
[read more]
Anagrams
Written by: BBQ Turtle (talk)
Hello everyone, and welcome to the July edition of anagrams! I hope you're all looking forward to the awards next month. Anyway, for the anagrams today, I've made a set for you based on Super Mario Bros. 3- all sorts of things from that game, enemies, items, etc. If you have any ideas for a theme I could use in the section next month, or funny Mario-related anagrams that I could make part of it, feel free to let me know via a message on my talk page or a PM to me on the forums. I haven't really got anything else to say, so I'll just leave you with 3 rein on these anagrams!
How it works... Basically, this puzzle consists of solving the anagrams. Each month has a specific theme, which will give you a clue about what sort of words or phrases the anagrams will be. I've also included the boxes that the anagrams will fit into, so you'll be able to tell how many words it will solve to be and how many letters will be in each word, which should give you a hand too. You'll also notice that within each set of boxes, one of the squares are yellow. As you solve each anagram, note down the letter which appears in the yellow squares, and if you can solve all of the anagrams, you'll also get a bonus anagram to solve from completing all of the others. I've included the letter configuration for this one at the bottom too, just to give you an extra helping hand. Best of luck!
1. GO SHOO BEAMS
2. SNUG YARNS
3. SAD GNARLS
4. MAJOR NOOK PORT
5. REFUEL ASP
6. CHAMP OF ELM
7. TOWER USES BAT
8. FAIR GROOM
9. A KIMONO RATIO
10. APPLE DIN
11. BE BEE TURTLES
Bonus anagram:
Answers
Goomba's Shoe
Angry Sun
Grass Land
Morton Koopa Jr.
Super Leaf
Flame Chomp
Bowser Statue
Frog Mario
Tanooki Mario
Pipe Land
Buster Beetle
Bonus anagram: Hammer Mario
Word Search
Written by: Chester Alan Arthur (talk)
Welcome, 'Shroom readers, to another exciting Word Search!!! This month, in honor of Rose's Awards Panel De Pon tournament, I've decided to do this month's Word Search based on its Yoshied up American release, Tetris Attack, a game that I love. Once again, words can be found horizontally, vertically, diagonally, backwards, and inside other words! Have fun find words!
Answers
Crossword
Written by: MarioMorty (talk)
Welcome to this edition of Crossword. This month, we'll be focusing on Super Smash Bros. Melee fighters. Without further ado, the puzzle: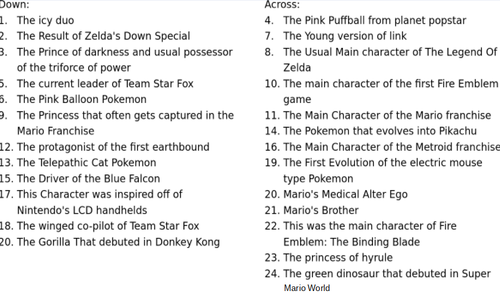 Answers
Hiding Koopa
Written by: Ninja Squid (talk)

Hello there, 'Shroom readers! I am here for a new round of Hiding Koopa.
It won't be long, since I am quite busy, but I heard my five Koopas are into an expedition with the Star Fox team. Since I don't have a lot of time to dedicate at trying to bring them back, I figured you could try to find them in my stead. :-P
Have fun looking at them in this beautiful artwork of Star Fox Zero.

Answer:
Did you find them all? Regardless, thank you very much for your support, and I hope you will come back next month! In the meantime, look at our sign up page, and apply to the 'Shroom!
Picross
Welcome to another edition of Picross! Let's cut to the chase - since this month is the 40th anniversary of the game Donkey Kong, this month's couple of picrosses are based on that game. Hope you enjoy!
For new readers:
For new readers to this section, here's a short explanation about it: Every issue, you'll find two to four picross puzzles based on a certain theme, based on a Mario game, series, character, or item. If you have any ideas for themes, feel free to suggest them here. If you're new to picross, or need a refresher on the rules, here is a step-by-step walkthrough. You can also find many tutorials online. To play, download the picture and print it, or open it in a drawing program of your choice. Happy solving!
Level 1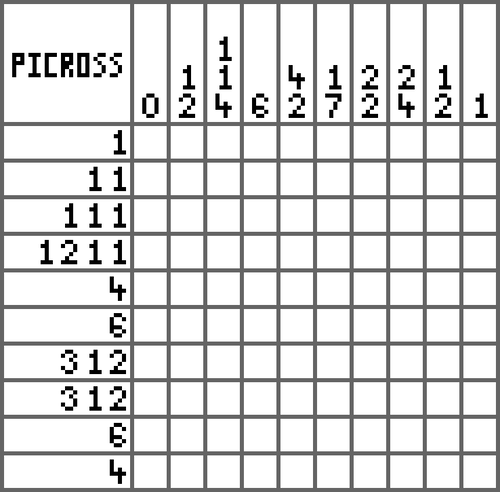 Level 2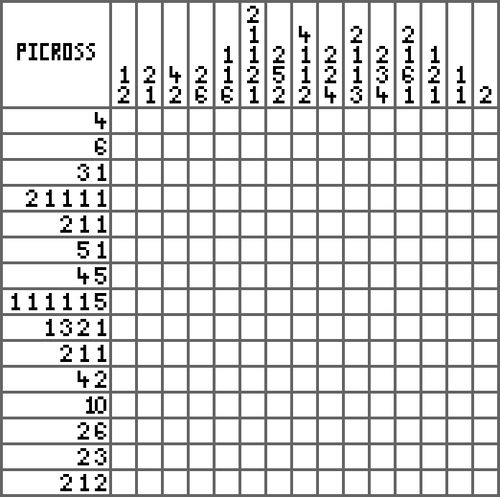 Solutions:

Level 1

Level 2
I hope you enjoyed this month's round of picrosses! As always, I'll be back next month for another batch.
Trivia Time!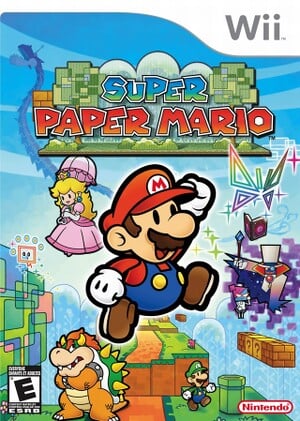 Trivia Time!
Hello, it's me Kirbyo, and this is another edition of Trivia Time!, this time with six questions! Crazy, right? So, did you like Kirby Music Madness? Well, I hope you did, but you're not here to chat about a one-off Palette Swap section, you're here for trivia! Now you might be wondering what game I'm doing this time, as I gave a hint as to what it would be last time, and by now you've seen the picture of the box art for the game that's on the right while reading this, so you should've put two and two together and figured out what game I'm doing. So now, without further ado, I present to you trivia questions on my favorite Mario RPG, Super Paper Mario. (Bonus: get all six right without the help of the wiki.)

Question 1: In Super Paper Mario you get to control four characters: Mario, Peach, Trouser Bowser, and Luigi. Where do you unlock Bowser as a playable character?
Hint:
23 10 25 23 20 translate to letters, then brute force using a Caesar cipher decryption website until you get a word that makes sense. Good luck!
Answer:
In the Bitlands (specifically chapter 3-1).

Question 2: In Super Paper Mario you can get Catch Cards which show various enemies and partners. You can even get partners from the two previous games in the series. You can get the Catch Cards for the partners from the original Paper Mario via the Flopside Pit of 100 Trials, but how do you get the Catch Cards for the partners for Paper Mario: The Thousand Year Door?
Answer:
Finish the Duel of 100 in Sammer's Kingdom (Chapter 6).

Question 3: In Super Paper Mario you're able to go to either Saffron or Dyllis to combine items to get food. What do you get when you combine a Turtley Leaf and an Ice Storm?
Hint:
First section, last answer, except it isn't made of meat.

Question 4: One of the most well-known facts about Super Paper Mario is that it has an incredible story and lore, with the main characters of the lore being Timpani and Blumiere, or as you probably know them, Tippi and Count BLECK!!! Now the question is: how did Blumiere turn evil, or to put it in different terms, how did he become Count Bleck?
Hint:
It's a book, and it's the first thing you see when you boot the game up.
Answer:
He read the Dark Prognosticus.

Question 5: In Super Paper Mario, what is the enemy in Catch Card 150 based on?
Hint:
It definitely isn't fluffy anymore!
Answer:
The woolly mammoth (the enemy was the Muth).

Question 6: In Super Paper Mario Pixls are your companions (besides the playable characters) and they all have a use... except Piccolo, who seems to be useless besides changing the SFXs and breaking certain blocks... or so it seems. There's actually one incredibly useful thing you can do with Piccolo, what is it?
Hint:
I thought I was away from that type of RPG!
Answer:
Putting the Underchomp (from 7-2) to sleep (seriously, you should get him just to make that fight easier (and for the previously stated reasons), probably will save a lot of time).

Well, that's it for this edition of Trivia Time! I must admit, writing trivia questions on Super Paper Mario helped me remember when I first played the game and realized that there was so much to discover, and I'd recommend you give it a try sometime, as long as you have a Wii (or Wii U). Now on the subject of next issue, I won't give you a hint as to what game is next, because I'm letting you decide! Go to the poll here and vote on which game you want me to cover next! Until then, thank you so much for playing, and I'll see you… NEXT TIME! (I made this in a single day, good thing I had a template to use and that Super Paper Mario has so much content. You know what, I could make another section about it... let me check if it's on the poll... ok it is.)
Where in the Marioverse is Carmen Sandiego?
HOW TO PLAY
Each issue, you will be given a case to solve and clues to use to help you find the solution! Use your Mario knowledge to crack the case!
You will begin each case at the scene of the crime, and you will be given three clues from passerby as to where the next hot spot is and what game it's from. Using your knowledge of Mario games and the Super Mario Wiki, figure out where the crook is and go track them down! There are four locations each round: the crime scene (1) at the start, two locations (2 and 3) with clues, and the hideout for the crook of the month (4). Answers for locations will be given with the corresponding round, for example, the clues from the crime scene will lead you to location 2, and once you open the spoiler bubbles for location 2, you will be given the correct answer. You can open the clues for each location in any order you'd like, but be careful! You may encounter an incorrect clue that could throw you off the case!
Clues offered will give you a hint either about the next location or the game it's in. Unlike a regular Carmen Sandiego game, you do not have to collect information about the crook you are tracking down.
Challenge round (optional):
-Find all locations and games correctly in two minutes or less
-Find all locations and games correctly without using the rest of the Wiki for help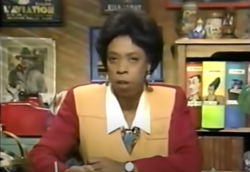 "We've got an official request for you this time, gumshoe. Mayor Pauline has joined Mario and co. on a golf outing in Mario Golf: Super Rush, but her golf clubs have been stolen! I'm sure I don't need to tell you that you can't play golf without golf clubs, and golfers like Mario and co. have personalized clubs to use that are not only decorated with their color scheme and motifs, but that are also custom made for them to have the best performance possible. Now, Pauline has reported her own set of clubs is gone! We're not sure if Carmen is behind this or not, gumshoe, but Pauline mentioned that Mario had recommended you to her- looks like you're gaining quite the reputation! Now, it's time to get down to business to solve this case and get those golf clubs back!"
Crime Scene

The Crime

Find Pauline's stolen set of golf clubs!

CLUE 1

"Take a nice drive on the beach for your vacation!"

CLUE 2

"Yeah, you're gonna have to get in the water if you wanna play with the dolphins."

CLUE 3

"This is the most current one? When are we going to get a new game?"
Location 2

CORRECT ANSWER

Dolphin Shoals from Mario Kart 8

CLUE 1

"Birds built this place- they use feathers and wings in all of their decorating."

CLUE 2

"Be careful not to fall off the vines!"

CLUE 3

"Everybody just needs to chill- oh, wait-"
Location 3

CORRECT ANSWER

Wing Ding from Donkey Kong Country: Tropical Freeze

CLUE 1

"Bring a mirror to reflect the sun to protect yourself."

CLUE 2

"Oh, you don't have to worry about the other team hurting you, the field will do that all on its own."

CLUE 3

"Do I tape a wiimote to my foot to practice kicks?"
CASE CLOSED
HIDEOUT ANSWER: Crystal Canyon from Mario Strikers Charged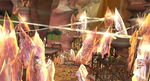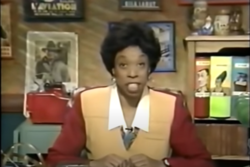 "We've cracked the case, gumshoe. We've found the culprit, a rogue Koopa Troopa who seems to be infatuated with Pauline. He took her golf clubs as a souvenir, and fled to the soccer stadium where he was stunned by the bright lights and hot temperatures of the crystals. We picked him up, took the golf clubs back, and sent him off to the hospital so he could be treated for his burns. It seems like he's just a fan of Pauline with no connection to Carmen, but we'll be sure to question him thoroughly once he leaves the hospital You've done good work today, gumshoe, and Pauline sends her thanks for the return of her golf set! She sent you a very lovely New Donk City gift basket- it's got a jump rope, RC car, and lots of other goodies. We've left it on your desk. Now, we're going to be speaking with the security team in charge at the golf course to make sure this doesn't happen again. We'll let you know when your next case comes in, gumshoe!"