The 'Shroom
:
Issue 160/Fun Stuff
From the Super Mario Wiki, the Mario encyclopedia
Jump to navigation
Jump to search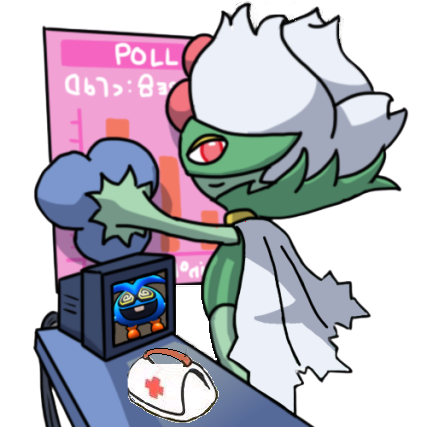 Staff Notes
Greetings, beautiful 'Shroom readers! welcome to this Dr. edition of Fun Stuff! As you can see, my computer has contracted a virus, but thankfully, I have just the medical kit to help. I wonder what they did to you, my beloved Monika...?
I don't have much to report this month; there's been basically nothing happening in my life recently. Such is existence during a pandemic. I hope you're all wearing your masks and washing regularly! Please, we want the infection rates to go down.
Though you might be wondering, "Roserade, whatever happened with that 'Shroomfest?" Hehe, well, let's just say... Things are going to be getting dastardly around here... check out the results here!
I suppose I'm feeling short-spoken this month, because that's all from me! So happy July, have an amazing rest of your summer, and enjoy the Fun Stuff sections for this month!
Section of the Month
Congratulations to FunkyK38 (talk) for another first place snag! Congratulations to Lakituthequick (talk) and Goombuigi (talk) for tying for second, and thank you to all of our readers, writers, and voters! Make sure to vote down below!
FUN STUFF SECTION OF THE MONTH
Place
Section
Votes
%
Writer
1st
Where in the Marioverse is Carmen Sandiego?
15
50%
FunkyK38
2nd
It's aMAZEing
5
16.67%
Lakituthequick
2nd
Picross
5
16.67%
Goombuigi
---
Word Activities
---
We're sending these anagrams on a World tour!
[read more]
Graphic Activities
---
I can't believe it, is LTQ monetizing his mazes?!
[read more]
---
You know what they say about criminals, if the ring fits...
[read more]
Mind Games
---
We were hoping for a doctor, but a detective will do.
[read more]
Anagrams
Written by: BBQ Turtle (talk)
Hello everyone, and welcome to the July issue of anagrams! As this month's issue is Dr. Mario themed, I've put together a set of anagrams for you based on what is probably my favourite Dr. Mario game, Dr. Mario World. If you have any suggestions for future themes, or happened to stumble across a funny anagram of something Mario-related that I could put into a future theme, let me know on my talk page or by sending a PM to me on the forums. And with no further ado, I'll let you get started on the anagrams.
How it works... Basically, this puzzle consists of solving the anagrams. Each month has a specific theme, which will give you a clue about what sort of words or phrases the anagrams will be. I've also included the boxes that the anagrams will fit into, so you'll be able to tell how many words it will solve to be and how many letters will be in each word, which should give you a hand too. You'll also notice that within each set of boxes, one of the squares are yellow. As you solve each anagram, note down the letter which appears in the yellow squares, and if you can solve all of the anagrams, you'll also get a bonus anagram to solve from completing all of the others. I've included the letter configuration for this one at the bottom too, just to give you an extra helping hand. Best of luck!
1. EXPEL ROD
2. TITAN SASS
3. I FELT VARIOUS
4. FIRMER RADIO
5. PECK MY BOLT
6. GROOMED BOW ART
7. SPILL A SICKLE
8. GRILL HACKERS
9. I DIAL GRUBBY
10. KNOCK CODE
11. BREW DRY RODS
Bonus anagram:
Answers
Exploder
Assistant
Floatie Virus
Dr. Fire Mario
Empty Block
Dr. Goomba Tower
Special Skill
Skill Charger
Dr. Baby Luigi
Doc Token
Dr. Dry Bowser
Bonus anagram: Dr. Baby Wario
It's aMAZEing
Written by: Lakituthequick (talk)
Welcome to the special Dr. Mario edition of The 'Shroom! You have reached It's aMAZEing!
Today's maze is a Coin, which has absolutely nothing to do with this paper's theme this month! Why not, I hear you ask? Two reasons really: I have been making the July theme the four sports balls of Mario Sports Mix for four years now and the only one left was the hockey puck Coin,

and I already did two Dr. Mario mazes in the past year, but feel free to check those out!
Do you have an idea for a maze you'd like to see? Leave a message on my talkpage or find me on the forums and send me a personal message, and your idea and name may be featured in a future episode!
How to play:
Copy the image into your favourite art program (like Paint, Photoshop, GIMP, etc.)
Click the line, pencil or brush tool and adjust the size as needed
Draw your line through the maze from start to finish
Zoom in and out as needed
Alternatively, print it out and use a pencil!
To view the answer, click here!
Hiding Koopa
Written by: Ninja Squid (talk)

Hey there, 'Shroom readers! Welcome to what is probably the healthiest issue of The 'Shroom, considering it is a Dr. Mario Special Issue, so your hands better be clean, before starting this new round of Hiding Koopa.
While, it is a Dr. Mario Special Issue, I won't be doing a Dr. Mario-themed Hiding Koopa, but don't worry, I'm still staying in the theme of medicine and health. To be healthy, you have to be in shape, right? But, know that you can always have some fun while wanting to get back in shape, and know that you can do it thanks to Ring Fit Adventure.
Yep, that's right! This month's artwork is from the Nintendo Switch game, Ring Fit Adventure. As usual, five Koopas are hidden in the artwork below, so now it's time to sharpen your sense of observation and find them all!

Answer:
Did you find them? No matter the outcome, thank you so much for playing my game. See you next time!
Picross
Hello, readers of the 'Shroom, and welcome to Picross! To celebrate 30 years of Dr. Mario, Issue 160 is themed after the series! To celebrate, I have prepared four picross puzzles for you to solve, including a color picross! The rules for the color picross are the same as normal picross, with one exception - numbers next to each other that have different colors may or may not have white spaces between them. Now go solve them and make sure to get rid of the Viruses, if you find any!

If you're unfamiliar with this section, here's the explanation on how it works: every month, I will provide a picross themed after a game, character, or item from the Mario series. If you have any ideas for themes (such as games or characters), feel free to suggest them here. If you're new to picross, and you don't know the rules, here is an in-depth, step-by-step tutorial, or you can also find rules online. Have fun!

Level 1: Easy
Level 2: Medium
Level 3: Hard
Bonus Level: Color
Solutions:


Level 1

Level 2

Level 3

Bonus Level
Did you complete them all? Regardless, I hope you enjoyed this issue's picross!
Where in the Marioverse is Carmen Sandiego?
HOW TO PLAY
Each issue, you will be given a case to solve and clues to use to help you find the solution! Use your Mario knowledge to crack the case!
You will begin each case at the scene of the crime, and you will be given three clues from passerby as to where the next hot spot is and what game it's from. Using your knowledge of Mario games and the Super Mario Wiki, figure out where the crook is and go track them down! There are four locations each round: the crime scene (1) at the start, two locations (2 and 3) with clues, and the hideout for the crook of the month (4). Answers for locations will be given with the corresponding round, for example, the clues from the crime scene will lead you to location 2, and once you open the spoiler bubbles for location 2, you will be given the correct answer. You can open the clues for each location in any order you'd like, but be careful! You may encounter an incorrect clue that could throw you off the case!
Clues offered will give you a hint either about the next location or the game it's in. Unlike a regular Carmen Sandiego game, you do not have to collect information about the crook you are tracking down.
Challenge round (optional):
-Find all locations and games correctly in two minutes or less
-Find all locations and games correctly without using the rest of the Wiki for help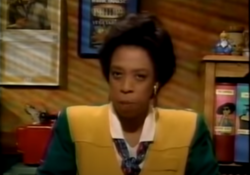 "Gumshoe, we have another case of stolen property on our hands! One of Carmen's cronies has pilfered Dr. Mario's satchel! That satchel contains his stethoscope and his prescription pad, but most importantly, it contains all of his medicine pills! Dr. Mario has always used capsule pills to defeat vile viruses, and without his miracle cures, he can't heal his patients' ailments! You need to track down that medicine bag and catch the crook so Dr. Mario can get back to his job. We've pinpointed the crime to Cranky Koopa, who apparently interviewed for a job at Dr. Mario's clinic and was rejected. Seems like he turned to Carmen for his chance at revenge!"
Crime Scene

The Crime

Get back Dr. Mario's medicine satchel!

CLUE 1

"Oh I love this place! My favorite exhibit is the Sphinx!"

CLUE 2

It seems to be an entrance ticket with a Zzzz pattern…

CLUE 3

"I just love the phantom thieves!"
Location 2

CORRECT ANSWER

The Smithsnorian Museum from Wario: Master of Disguise

CLUE 1

"Hey this place is great! It has its own dungeon!"

CLUE 2

"Hmm, these islands are pretty flat…"

CLUE 3

"This game was a double RPG mash up!"
Location 3

CORRECT ANSWER

Twinsy Tropics from Mario & Luigi: Paper Jam

CLUE 1

A small scrap of paper- it looks like a ticket to a show.

CLUE 2

"Yeah, this place isn't too bad, but keep out of the splash zone!"

CLUE 3
CASE CLOSED
HIDEOUT ANSWER: Mario Vaudeville from Mario Party Advance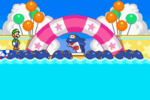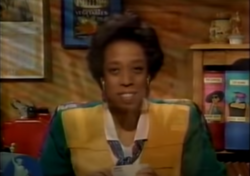 "You did it, gumshoe! It was this Koopa's love of entertainment that got him in trouble. If he hadn't been at the museum and the show, we might not have caught him before he gave the satchel to Carmen! We've returned the bag to Dr. Mario, and he's thanked you with your very own lab coat! A stylish one, too! We'll put it in your office so you can try it on later. Excellent work yet again, gumshoe, give yourself a pat on the back! We'll be in touch next time we have a problem!"