The 'Shroom:Issue 149/Fun Stuff
From the Super Mario Wiki, the Mario encyclopedia
Jump to navigation
Jump to search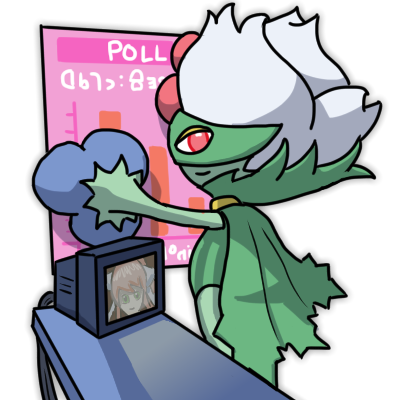 Staff Notes
Welcome, 'Shroom readers, to another edition of Fun Stuff! That's right, I managed to get Smasher out of my office so I could return this month! Don't ask about the details. They're pretty messy.
I hope you all have had a fantastic Awards ceremony! I know that I always highly anticipate the day of the ceremonies, and the payout is always spectacular. If there's any event that makes me feel truly unified with the community here, it's the Awards ceremony. So much ripe creativity is displayed in the presentations, and it's a chance for new conversation and collaboration with users you might not have had the chance with before! Here's an early congratulations to any winners of the community awards, and here's hoping that Hammer Bros. isn't voted as Least Favorite Enemy again.
My schedule is packed to the brim with Awards, Killing Game, realizing that I've procrastinated on my summer assignment, and a whole slew of other life events, so that's all the time I really have this month. But you know the drill: we're always accepting new writers! If you're interested in writing for the 'Shroom, check out the sign up page for more information. If you have an idea for an activity that you're not entirely sure how to put into practice, or you'd like an idea to begin with, feel free to ask and I'll help the best I can!
In addition, next month is the 150th issue of The 'Shroom! This is a huge landmark for us as a community, and we really want to be able to celebrate. We'll be accepting a slew of guest sections, so if you'd like to contribute to the Big Guy, go ahead and send in a guest section! The same details apply as a regular application, so check out the link above. If you've written before in the past and have thought about one final appearance, or if you've got a new idea you'd like to try once, now's your chance to do so.
For those of you still in school, I hope that you feel a comfortable transition back into the classroom in the coming month. Otherwise, I hope you've all had a fantastic summer, and you find this month's Fun Stuff to be just as fantastic!
Section of the Month
Congratulations to LudwigVon (talk) for first place! Accolades go to FunkyK38 (talk) for second place, and Lakituthequick (talk) for tying for third alongside LudwigVon; thank you to our fantastic readers, contributors, and voters for continuing to actively give to The 'Shroom!
FUN STUFF SECTION OF THE MONTH
Place
Section
Votes
%
Writer
1st
Guess Who!
17
65.38%
LudwigVon
2nd
Where in the Marioverse is Carmen Sandiego?
5
19.23%
FunkyK38
3rd
It's aMAZEing!
2
7.69%
Lakituthequick
3rd
Hiding Koopa
2
7.69%
LudwigVon
---
Word Activities
---
The ceremony may be over, but the party continues!
[read more]
Graphic Activities
---
Lakituthequick's got the perfect cure to your boredom!
[read more]
---
Find these Koopas who deserve to be chained to the law!
[read more]
Mind Games
---
Oh, this case is making me white with suspense...
[read more]
Anagrams
Written by: BBQ Turtle (talk)
Hello everyone, I hope you all enjoyed the awards (Congratulations to everyone who did well in the community awards!) and the brand new forum update! This month I've decided to put together a set of Super Mario Party anagrams for you, partly because I've been playing a lot of it recently, but also because it fits in quite well with the awards. And, as I always say, if you have any ideas for themes for future sections or have found a funny Mario-related anagram, don't hesitate to let me know, either via my talk page or by sending me a PM on the newly-updated forums. I don't have an awful lot more to say at the moment, apart from enjoy the anagrams, and I'll hopefully see you all again next month!
How it works...
Basically, this puzzle consists of solving the anagrams. Each month has a specific theme, which will give you a clue about what sort of words or phrases the anagrams will be. I've also included the boxes that the anagrams will fit into, so you'll be able to tell how many words it will solve to be and how many letters will be in each word, which should give you a hand too. You'll also notice that within each set of boxes, one of the squares are yellow. As you solve each anagram, note down the letter which appears in the yellow squares, and if you can solve all of the anagrams, you'll also get a bonus anagram to solve from completing all of the others. I've included the letter configuration for this one at the bottom too, just to give you an extra helping hand. Best of luck!
1. COMET OR ROADS
2. DEMOLISH RUNG
3. I BED CLOCK
4. ALP REPLY
5. RAN PRETTY PAR
6. HIT SUBWAY THEMES
7. PEAR RUSTS
8. MARCH AS BANDS
9. BALD CUPCAKES
10. FELT RUT
11. RUSH DOOMS HAM
12. RAIN AT PIN
13. A GUEST NODS
Bonus Anagram:
Answers
Toad's Rec Room
Gold Rush Mine
Dice Block
Pep Rally
Partner Party
Isthmus be the Way
Super Star
Smash and Crab
Bad Luck Space
Flutter
Dash Mushroom
Train in Pain
Sound Stage
Bonus Anagram: Challenge Road
It's aMAZEing
Written by: Lakituthequick (talk)
Welcome to the post-awards It's aMAZEing! Hope you enjoyed the show!
I have to admit, I haven't downloaded Dr. Mario World yet, but it seems to be a good game. Because of that, this month's maze features a Megavitamin!
Do you have an idea for a maze you'd like to see? Leave a message on my talkpage or find me on the forums and send me a personal message, and your idea and name may be featured in a future episode!
How to play:
Copy the image into your favourite art program (like Paint, Photoshop, GIMP, etc.)
Click the line, pencil or brush tool and adjust the size as needed
Draw your line through the maze from start to finish
Zoom in and out as needed
Alternatively, print it out and use a pencil!
To view the answer, click here!
Hiding Koopas

Hi, everyone! It's time for another Hiding Koopa. I'm pretty busy right now, and the little free time I have left is spent on Fire Emblem: Three Houses. I need to continue teaching my Golden Deer students, and Claude is currently waiting for me at my Tea Party, so I have to hurry. Oh, and a little propaganda right here for Joe Zieja (voice of Claude) while I write these lines (no polygon). FEAR THE DEER!
Still, this month's artwork is not really related to Fire Emblem: Three Houses (whaaaat??). It's about a game that I'm waiting for and that comes out at the end of this month. Did you guess it? It's Astral Chain from PlatinumGames! Make sure to find out where these five cute little Koopas are hiding. Have fun!

Answer:
Did you manage to find them all? Whatever your result, thank you for playing, and come back next month for our 150th Issue. Meanwhile, happy gaming!
Where in the Marioverse is Carmen Sandiego?
HOW TO PLAY
Each issue, you will be given a case to solve and clues to use to help you find the solution! Use your Mario knowledge to crack the case!
You will begin each case at the scene of the crime, and you will be given three clues from passerby as to where the next hot spot is and what game it's from. Using your knowledge of Mario games and the Super Mario Wiki, figure out where the crook is and go track them down! There are four locations each round: the crime scene (1) at the start, two locations (2 and 3) with clues, and the hideout for the crook of the month (4). Answers for locations will be given with the corresponding round, for example, the clues from the crime scene will lead you to location 2, and once you open the spoiler bubbles for location 2, you will be given the correct answer. You can open the clues for each location in any order you'd like, but be careful! You may encounter an incorrect clue that could throw you off the case!
Clues offered will give you a hint either about the next location or the game it's in. Unlike a regular Carmen Sandiego game, you do not have to collect information about the crook you are tracking down.
Challenge round (optional):
-Find all locations and games correctly in two minutes or less
-Find all locations and games correctly without using the rest of the Wiki for help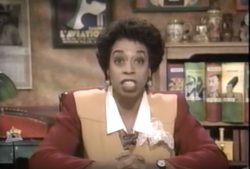 "Gumshoe, we've got a big break in the General White case! It seems that Carmen is ready for pickup and is going to meet our kidnapper tonight to pick up her prize! You have to work fast, gumshoe, otherwise we'll lose him for good this time. Don't let them get away!"
Crime Scene

The Crime

Rescue General White from Carmen's clutches.

CLUE 1

"He came prepared- he had his calculator with him and everything!"

CLUE 2

"Hey, Mr. Bob-omb, right franchise, wrong game!"

CLUE 3

"Our heart? Well, it's not very mathematical..."
Location 2

CORRECT ANSWER

Lineland from Super Paper Mario

CLUE 1

"He dashed through the place so quick that he tripped on a chunk of the fountain in the ground."

CLUE 2

"Isn't this place dreamy? I'd like to take a nap in the sun here."

CLUE 3

"Don't fall asleep playing this game- there are too many comfy pillows."
Location 3

CORRECT ANSWER

Mushrise Park from Mario & Luigi: Dream Team

CLUE 1

He bought a ticket just to see the fireworks? Doesn't he want to see the game?

CLUE 2

"This game made good use of the motion controls, although things got a little too easy when you could play with just a flick of the wrist."

CLUE 3

"Mario is proud of this place, it's a safe place to play."
CASE CLOSED
HIDEOUT ANSWER: Mario Stadium from Mario Super Sluggers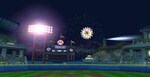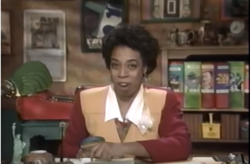 "Good work, gumshoe- Carmen thought she was being clever coming back to an old haunt, with a new plan! General White was to be shoved in the cannon and shot off to Carmen while the fireworks were going off, and no one would be any wiser. Their plans have been foiled- our bomb-napper is now behind bars and General White has been escorted home to safety. A job well-done, gumshoe, we can finally pull this case off the docket! You really worked hard on this one. Take a vacation to the baseball island and catch a few games, on us!"