The 'Shroom
:
Issue 149/Staff Notes
From the Super Mario Wiki, the Mario encyclopedia
Jump to navigation
Jump to search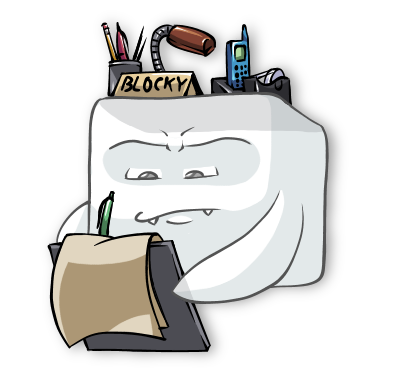 Hello, 'Shroom readers! Awards was a great time, wasn't it? It sure was. That's why this issue is pretty small, but the important part is what September brings us. September's issue is Special Issue 150, and we'd like to make it a huge deal - but we can't do that without your help! Please write special sections for us and send them in. It's not hard, and trust me when I say we take just about any coverage. So give it a shot if you have anything you wanna write about, and trust me when I say the staff has some ideas on their end as well - check out Strategy Wing's Super Mario Maker 2 contest for a specific example that you, personally, can take part in! I'll see you then, and hopefully bring one of our best issues yet with me!
—Superchao, Director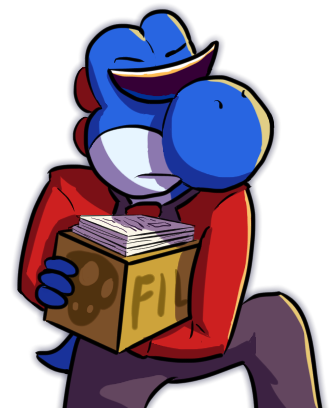 Hello hello! Hope you're enjoying the issue! It's been a busy month for us, for good reason - yesterday was our community's annual Awards Ceremony! A quick congrats thank you to everyone who contributed this year, this was an excellent ceremony and everyone clearly worked hard on their presentations. The event can still be found on the forum, so if you weren't around for it, feel free to go check it out. I don't have anything else to say, so I'll see you next month!
—Smasher, Sub-Director
Staff Section of the Month for July 2019
STAFF-VOTED SECTION OF THE MONTH
Place
Section
Writer
Reasoning
1st
Mach Speed Mayhem
Superchao (talk)
It's difficult to really add anything that hasn't been said about this section in previous months. It continues to be an extremely thorough section that's grown into an excellent F-Zero resource through Perch's dedication to covering every available bit of information on the featured characters from anime appearances to obscure biographies from Japan-only titles. With this month, even, Perch took the time to have those knowledgeable in Japanese take a listen to an unusual line in the anime only to determine that the fan subs hadn't accurately translated it. Add on to that dedication to thoroughness an engaging style and visual appeal, and it's an exemplary section.
2nd
Anton's Half-Baked Reviews
Hypnotoad (talk)
We think Anton's sightseeing review of NYC is unique in that it's realistic and not a hyped up version of the top 10 lists; it goes into in-depth detail on things that deserved it, and scant on info for things that also deserved it. It's well written and communicative as well.
3rd
Hot Pot Reviews
Chibiki Daisy (talk)
We appreciate especially that Chibiki didn't simply stop after introducing the lyrics and stories of the three singles, but went on to use their instrumental versions to examine the music and took time to examine how the promotional videos added another element - a story in visuals - to the songs. Really, we suppose that's a lengthy way of saying that we appreciated the organization of the section, how tightly focused it stayed by keeping to looking at these three particular songs from various angles. Chibiki gives us a good overview and some thoughts on each song at each stage, and the section follows a nice pattern.
4th
Rising Sun Reviews
Mariofan169 (talk)
Setting out to point out the highlights of the 2018 anime season, Mariofan finds a good balance in giving the quick hits of each show without going into too much detail. For every show covered, we get a succinct summary of the main premise in the first half of the paragraph and a brief overview of Mariofan's thoughts in the latter half. It keeps the pace of the section rapid while giving little hints of what truly stands out in each show, whether the stories, characters, animation, or even particular episodes or scenes. Overall, it makes for a good reference guide for anyone looking for new shows, what they are, and why they should care to watch them.
5th
Travel Guide
ManKoops (talk)
Koops' constant application of visuals in his sections is endearing, and the amount of formatting and editing that went into his section this time around is worth commemoration. You can tell that Koops really has fun with whatever he writes, and his passion shines through with every new installment. We strongly hope that he returns to the section soon with a fresh batch of creativity, because we enjoy the personality he brings to the table.
Congratulations to all of our writers for their amazing work!