The 'Shroom
:
Issue 149/Critic Corner
From the Super Mario Wiki, the Mario encyclopedia
Jump to navigation
Jump to search

Director's Notes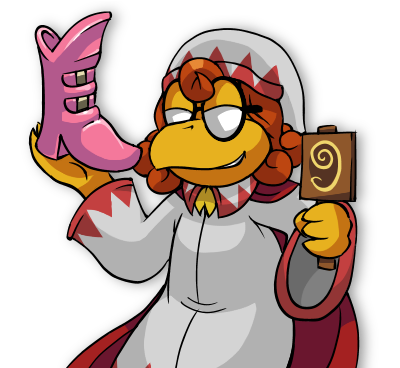 It's August now, and as of this issue being posted, the Mario Awards XIII Ceremony was yesterday! If you didn't know already, Critic Corner won Favorite 'Shroom Team for the 2nd time ever! Woo! Head on over to the forum to check out all of the cool presentations everyone did! Really! Go do it! I'll be right here waiting when you get back; after all, I'm just some text Anton wrote a couple days ago.
Did you finish? Good! Are you lying? Santa's watching.
Thank you, voters, for making Half-Baked Reviews Critic Corner's Section of the Month again, this time with 100% of the vote!!! While this is a bit surprising and much appreciated, I do encourage you to share your love with other sections (when they're there), whether it's by talking to the writer in chat or in their forum threads dedicated to their sections, or using your weekly vote in the polls to spread the joy. Vote vote vote!!
Speaking of voting, I got some results from the poll I held last month of what people want to watch for our Critic Corner Movie Night next month! Some Disney, some comedy classics, some mid-century Italian horror period piece art films, something I'm sure everyone can get into! With rabb.it in a death spiral, I'm looking into alternatives if it's unusable by the time. Discord has recently began a groupwatch feature, so that's an option. As the time gets closer I will set up a thread on the forum or announce in the next issue for what times work best for everyone, who's all interested, and where we should watch. If you have any comments, questions, or tips on how to go about this, feel free to send a message my way either here, the forum, or in chat.
This month we say farewell to Doomhiker (talk) who has retired his section, but don't fret, he's told me he plans on writing more for us in the future. If you would like to help Critic Corner, we always have openings for more writers! You are free to write for sections such as Character Review and Movie Review, or really anything you'd like to do! There's no pressure to have a huge section; they can be shorter and concise! The application process is very simple, starting with reading the Sign Up page, and sending your application to LudwigVon, our Stats Manager on the forum. Any idea you have is welcome, and if you have any questions or need help signing up, please feel free to reach out to myself or other 'Shroom peeps!
Section of the Month
---
Reviews
---
Everything the light touches is yours, for a monthly subscription fee.
[read more]

Visiting New York City: Part 3
Shopping
Alongside historical landmarks, unparalleled theater performances, staggering wealth disparity, and skyhigh rent, New York City is known as a place to shop. From haute couture fashion boutiques, to traditional immigrant-owned marketplaces, come read, one and all, about how I don't go to any of these unique locations and instead just go to a bunch of entry-level malls.
Malls
Where I lived in Western New York was relatively small, and trained me to assume that a mall was one particular kind of place, being a large building with anchor stores, connected by pathways lined by smaller shops. NYC and living in Orlando now showed me that while those are the dominating vision, it is not exclusive, and the definition of mall is pretty fluid to whatever the developer wants to refer to it as. Merriam-Webster defines it as: a: an urban shopping area featuring a variety of shops surrounding a usually open-air concourse reserved for pedestrian traffic; b: a usually large suburban building or group of buildings containing various shops with associated passageways. This loose definition of a general "shopping area" with "shops" makes it so there exists a mall everywhere you look in NYC. They exist basically everywhere and within other things, and while there are traditional models dotted around, the nature of the city as a giant sea of tall buildings results in the first floor of every other structure being filled with a "shopping area featuring a variety of shops". Last month I rambled on about Grand Central Station, which effectively became a mall, but this month I'll babble on about a few specific ones I went to.
Newport Centre
The first mall on our docket was the Newport Centre, which was on my list almost entirely because there's an Auntie Anne's inside. Additionally, it was close, and had a slate of stores that I usually look for in a mall trip, like H&M and Forever 21 even though they rarely have anything I would actually buy in them. Yeah, I know that a trip to a basic mall is a real lackluster item on a trip to New York City list, but I had money to blow and newfound personal freedom, leave me be. Now, there's not much too special about this mall aside from it still having a functioning Sears. On the scale of other shopping places I've been to where I live, it's one of the larger ones, but in context of Manhattan it was rather ordinary and muted. It isn't actually in New York City, though, or even in New York; it's due west out of the Holland Tunnel, smack between Jersey City and Hoboken, New Jersey. The whole situation feels and looks like it's just Manhattan flooding over into neighboring states. Either way it was a standard mall that had everything I normally go to, and I got a nice pair of shoes there; pastel yellow Vans to top (bottom?) off a full blue and pink springtime lewk. Nothing special one way or another. Nice that there's a connection to reality not far beyond the borders of the City.
Manhattan Mall
You would think that a structure called Manhattan Mall, located just paces away from the Empire State Building, Fashion Institute, Penn Station, Bryant Park, with the absolute height of New York City iconography and tourism all being nearby, that it would be a breathtaking example of luxury shopping. Couldn't be further from the truth. The Manhattan Mall is apparently now almost half empty, with the 2nd floor storefronts being mostly closed, some appearing to be abandoned. I think we even went there because Blocky wanted to go to the JC Penney that wasn't even there anymore. Look at their website, even! Look at that gallery! This is just sad. It seems that a majority of the retail shops are just in the surrounding area. Like really, just look at the map, the entire area around it has the same stuff you'd see in any major shopping center, and the only real purpose of this mall being there at all is to just remind people that they can go inside and find more shops. My big regret of this visit was that we went there, were disappointed and left for somewhere else across town, instead of doing some laps around the nearby blocks to see what else was around. I can get this same kind of depressing existence back at home.
Also, I saw a lady go out of her way to be bumped into and then get mad.
Westfield World Trade Center
Battlestar Galactica
's Cylon Resurrection Ships, totally, really, totally. Kinda surprising that a mall is here, but upon thinking of it briefly, it makes total sense. This is a transportation hub for one of the most visited attractions in the country, located in the busiest part of the largest city in the country home to seemingly limitless historic and famous sites, and also the largest metropolitan area on the planet. There's gonna be some shops.
Westfield World Trade Center
is a pretty new mall, openly only August 16th, 2016--as its new version post-9/11, that is--and it looks like it, too. Sleek, modern, spacious, almost too spacious, but maybe I just wasn't there during peak transit hours. Aside from the main room in The Oculus, the mall spreads out like an amoeba across several other WTC buildings, and crossing the street via a pedestrian bridge into Fulton Center. This setup renders it labyrinthian if you have any intention on actually perusing its full selection of stores, as the palatial interior leads into cramped corridors that New Yorkers seem to love. You can check out their incredibly annoying map
here
.
They had a Forever 21 with a respectable men's section that had exclusive shirts, including a Hajime Sorayama collection of shirts featuring naked robot women, which won me over. Beyond that, this place pretty much seemed to serve only the eyes of window shopping rich people on their ways to and from work, and housing a large amount of open space to hold events and temporary sculptures.
Brookfield Place
One of the most noticeable collection of buildings given its location front-and-center of the lower Manhattan skyline standing right in front of both the former and current World Trade Center buildings, of course there's an entire shopping center located within. Formerly known as the World Financial Center, Brookfield Place
Of course, basically none of the retail shops here are accessible to anyone making realistic amounts of money, or at least with no intentions in going into catastrophic debt in order to have an in-season handbag, as this is on the most visible perimeter of the Financial District, housing dozens of banking companies, including the headquarters of American Express and Merrill Lynch, as well as the headquarters of Associated Press, and even NYMEX. As a result, the focus drifted to its food court. Most notable was Le District, a sprawling marketplace meant to mimic various authentic French food staples, so fascinating that I neglected the like two dozen other food places there. To my credit, most of them look way out of my league, as well as my wallet. Daily reminder that any menu that neglects to include the price of an item is not by mistake, but by design. This one shop alone is in a format similar to entire food halls and markets that I've been to that serve as the hub and cultural focal point of the entire city and don't have nearly as much of variety, intrigue, and actual non-junk non-pseudoscience purchasable items. Le District is split into three separate districts: The Café District, which is further split into a patisserie, creperie, and coffee bar offers, well, pastries, crepes, and coffee, as well as ice cream, chocolate, and other sweets; The Garden District, which provides fresh produce and salads, daily groceries, a florist, and "epicurean delicacies" which is just a fancy way to say gourmet overpriced boutique food things; and The Market District, featuring the whole shebang of a poissonnerie, rotisserie, boulangerie, fromagerie, charcuterie, and boucherie, as well as a selection of wine and a caterer and probably more. All this for essentially one place in a mall food court. I wish I would've been more cognizant of me turning this section almost fully into an intense food review bit, because I would've been much more attentive to this particular shop and likely shelled out a lot more of my money than I did just for the crepe and giant cookie I bought, both of which I remember as being pretty alright. They even apparently have like four restaurants within it, but I can't even imagine where. In reality, upon looking at their online page, their groceries are probably not anymore expansive than your basic Whole Foods, or even a well-stocked Wegman's or Publix in a nice part of town, with that delicate touch of your friendly local overpriced upscale Italian deli shopping aisles, but instead French. Most notably, their selection of cheeses is remarkably disappointing. Yet, their store layout is mesmerizing, spiriting you away into what feels like a quaint, yet bustling, Lyonnais marketplace.
There was also some Ben & Jerry's event hosted there at one point and I got to try some kind of ice cream that was good but don't remember the flavor of at all. Definitely trying to make this the Happening part of town.
Fun fact, Brookfield Place has its own zip code, 10281.
The Shops at Columbus Circle
high end clothes shops
and a couple fancy gadget places, as well as a couple restaurants that were either WILDLY expensive, or just flat exclusive. Good place to show off how much money you have, I guess. The most important thing for me here was that the architecture was gorgeous and there was an H&M I bought one shirt at. Located right at the corner of Central Park and Billionaire's Row, I guess I expected something else. Nearby is the Trump International Hotel building, which is unfortunate as the building is absolutely beautiful. I really like dark mirrored glass.
STORY
I think I found this place on a "what is there to even do in an unplanned 3 day trip to lower Manhattan that's not just getting mugged by Elmo at Times Square", which seemed appropriate to my goals. Their story (hyuck hyuck) is that they're a pop-up boutique whatever local shopping experience that changes its entire theme every month or so, from like Color, to Wellness, to Home for the Holidays, or the one that I was present for: Love. What it basically is is they take that overarching theme and curate a bunch of stuff that fits the theme from various local artisans, shops, vendors, whatever. What had me hooked on the idea was its mission to be a unique experience you can't get with online shopping, a thing I enjoy in particular because I'm a very tactile and visual person, and just simply don't feel comfortable ordering anything online as I cannot see it and examine it for myself first. Inside the shop looked really nice, very picturesque and cute. After wandering around it for a little bit I found myself not really, uh, finding much of anything I really wanted. Maybe it was the theme, but it was VERY heavily tailored for a typically hip femme shopper and experience, as well as just being filled with kitschy overpriced small boutique garbage. I guess the most tangible outside experience I could compare this to is the back end of an Urban Outfitters where they have all of those coffee mugs and quirky books and nonsense. Not wanting to just cut and run, I decided to get the one thing I saw there that was up my alley: expensive milkshakes. Spent like $9 for a small mint chocolate smoothie from Daily Harvest. It was the perfect example of some pseudoscience "superfood" hype that slammed together a bunch of different health crazes while stripping out all of the enjoyment and flavor, all for one outrageous price delivered right to your door. It wasn't really worth it, but I got The Experience™, which is all I really set out to do.
Soon after I visited, STORY was apparently absorbed into Macy's, closing down their local shop and now being embedded within a bunch of Macy's stores in pretty much the same way you can find a Sephora in the middle of a JC Penney. I'm unsure how this changes the experience, so I guess I'll have to see for myself some time in the future.
Chelsea Market
The Chelsea Market is situated in, well, Chelsea, a residential neighborhood in lower Manhattan that is known for its thriving art scene, large LGBTQ population, and its rapidly increasing income inequality. Gentrification, thy name is Chelsea. Visible mostly in its residential aspect, with tenements and public housing existing side-by-side with elite renovated townhouses with exorbitant rent. If anything represents a wealth divide in a neighborhood, it's trendy markets, and Chelsea has one of the largest and most well-known. The Market itself is actually smack in the middle of one of the lowest income areas in Manhattan, providing unique knick-knacks and the freshest organic produce that none of them can afford or take advantage of the profits of. Gentrification is a tricky subject that can all too often be taken at face value and...not 'dismissed', but expelled as an evil thing that must be destroyed. My politics aside on how there always is a way to contribute to the existing community and still renovate and modernize, and that poor people don't just disappear if you push them out of an area, all I can do is offer some links to articles I think are good representations of this issue focused entirely on Chelsea to gain a better understanding of how it is a cultural problem, before I get too off-topic and preachy. I do provide these links in my sections because I feel they are relevant to my commentary and are good supplemental material to continue on with, so I do hope you check these out, as well as the rest I provide in this month's section and others. I can't solve a societal-level problem entirely on my own, but I can at least check it out.
this convenient link I'm providing of the 60+ shops
, there are also art and fashion shops, particularly
Artists & Fleas
. While I am glad that there's ample and well-respected space for artist representation, it's all incredibly expensive. Artist & Fleas in particular is basically a market within this market, being a host of dozens of small vendors selling artisan products and doodads and designs. The one that sticks out in my memory is one stand selling some pretty simple men's shirts, which caught me as this kind of venue generally appeals to the feminine eye, but I noticed no price tags. Too late for me to notice the signal to flee, I was caught by the owner of the stand trying their absolute best to salesman me. They had some unique prints, gorgeous colors, eye-popping yet tasteful and comfortable fashion, but slammed me with a "the artist made only 10 of this design, so they run at just under $200." Trying my best to hide my "oof", I smiled, nodded, and meandered around the station until another customer caught their eye to make my escape. I also visited the
Pearl River Mart
, a department store providing Eastern Asian items, including snacks, clothing, home goods, décor, body and health products, toys, art, and a bunch of cultural goods. Their Tribeca Flagship store is located a bit south at 395 Broadway and has more of that Ross and TJ Maxx, but clean, feel that we all know and love, with their Chelsea Market location being a healthy sampling of everything that provide, specially curated for this particular audience and locale. I guess it's pretty comparable to the
Mitsukoshi Department Store
you can visit at Epcot, both in terms of its layout as well as its catalogue of items sold, but with more refinement and a higher brow intent. I did buy a tea cup from there that had a cute octopus on it, so I left happy.
Maybe in a future visit I will take care to check out and support some pre-High Line shops in the area. Who knows, maybe I could actually afford something from them.
Comic Stores, kinda
One thing I wanted to go to was just some comic shop or some kind of geek store because I wanted to get gifts for my nieces and nephews, and figured that maybe NYC would offer some neato stuff that may not be as readily available where they or I live. I checked out Midtown Comics somewhere near the Wall Street area, and it was sure a comic nerdy geek store! Had all of the standard stuff you'd expect, with the bonus of actually being well-stocked. Nothing special to say about the place except for it was one of the only experiences with Real New York City, in that in order to get to the store, you had to squeeze through some rickety doorway, up some narrow stairs, and hope you're not barging into someone's apartment. It felt kinda cool, I don't know, sometimes spacious and sanitized can get dull. Even Marie Kondo doesn't want you to just throw everything out, just keep what brings you happiness. Sometimes happiness can be found in stacked clutter and intimacy.
Another one that we went to was Kinokuniya, near the public library. It seems just like a regular bookstore, like a smaller Barnes & Noble, but instead of a diet Starbucks café, it has a little Japanese café, where there's plenty of green tea, red beans, and Calpico. Tasteful and cute. There is also an expanded anime section; pretty much the entire upstairs, really, as the first floor seemed like a typical wasp nest filled with bestsellers and cat calendars, and I really couldn't tell if it was all the same store together with both floors. Segregated upstairs is a bunch of anime toys and cards and doodads, which all seemed pretty neat without leaning in too hard into the obvious otaku audience base, who were all lurching around the Adult section. Sunrise Mart and Cafe Zaiya, a Japanese market and bakery, respectively, are apparently right around the corner on the same block and I had no idea until I went to look at the map to see where the American Radiator Building was. I would've absolutely wanted to go to them and perhaps made it a big special trip as I was specifically looking for something like that, but somehow it escaped me and Blocky just either wasn't aware it was there or neglected to tell me that exactly what I wanted to go to was within maybe 25 steps. This is a testament to just how much stuff is packed into tight spaces, leaving a limitless amount of things to be discovered. I can see why locals stick to the couple blocks they live in and that's it, because there's already more than enough compacted into that space vertically that they don't need to venture out horizontally. NYC needs to be conquered one block, one neighborhood at a time, because otherwise you're going to be stretched thin instantly and miss out on a lot. For specifically the Japanese market, I'm well aware I could've ventured into the Chinatown district for all kinds of pan-Asian foods, but honestly I was scared to do it as horror and crime stories have brainwashed me.
Nintendo Store
Last on my list is our Mecca, Nintendo New York, Nintendo's flagship store, previously known as Nintendo World and The Pokémon Center. Inside is a history museum-y section that was kinda neat, featuring some displays of various systems and like a historical timeline, alongside some game stations where you can try out new games and favorites. There are also some unique plushies and setups, like the statues of Mario, Luigi, DK, and whoever. The entire layout seemed pretty sterile, and minimal, much like the aesthetics of the Wii, Wii U, and Switch, which I guess is what they should be doing, but it felt too open and empty. Ultimately the store wasn't really uhhhhh much of anything. Don't get me wrong, it's super neat having a dedicated Nintendo store around, but I just didn't really find anything I couldn't have gotten somewhere else. I guess it's just really underwhelming as stores like GameStop and ThinkGeek have been bulking up their collectibles, toys, plushies, and clothes sections, and Nintendo New York no longer has a monopoly. Maybe the draw of it are the unique events and tournaments they host from time to time that you can see mostly on their Twitter, as well as perhaps an expanded variety of plushies that may not hit mainstream tastes? You'll probably have better luck sifting through the photos on Google Maps to get an accurate feel of what I mean. Go with the intention to say you've visited and check it off of a nerdy bucket list, not with the hopes of an awe-inspiring experience with plenty of loot. I don't know, it just kinda feels like that gift shop theme parks make you walk through on your way out of a ride, but without the ride. If I ever visit again I'd most definitely have to sync it with some kind of event to make it worth it, because I've mostly ran out of $20+ plushies of characters I like. When's life-size Kamek and Bowser?
this article
from some dude who happened to publish this at the same time I'm writing this section right now, with the same experience I had, but was exponentially more impressed than I was. I don't know, man, am I in the wrong to not be satisfied with the bare minimum, nonetheless drooling all over myself with nostalgic fervor? I've got basically that same handheld gaming timeline loosely arranged in my closet at home, and a "Hey! Listen!" shirt doesn't exactly get my juices flowing. I also wouldn't really liken this to an arcade, and dang, man, it's NYC, lower Manhattan, in the center of the tourist world, there's plenty of arcades and barcades, modern and retro; there's no need to talk big of what's basically just a couple demo setups like you could find at Target or GameStop. Nerd enthusiasm needs to demand more.
Final Word: Nearly the same thing as Sightseeing but even more specifically me. Shopping in NYC is bittersweet in several aspects. Anything you could imagine is there, especially in Lower and Midtown Manhattan, literally anything. The issue is that everything being so specialized means that a full shopping experience is hyper-individualized and can't be gleefully done to the full expectations of all individuals in a group; someone will end up going to something they don't want to, or miss out because they're on a trek to someone else's objective. Pick a couple ideals you share with someone, meet up for that, and then go on your separate ways. New York City being a place with so much variety makes it so it's the perfect place to explore on your own because you don't know what to expect. Vacation to Florida? You know you're getting Disney and the beach.
This is not something you can half-bake. Three days is just simply not enough, and there's no amount of planning you can do to feel fully satisfied. You basically have to live there, and even then the pace is so rapid that it would almost feel isolating by getting yourself in a comfortable routine once you've figured out how to survive. I don't feel empty with this experience, though, I feel like I got a sample of some really good meatballs at the grocery store and took the lady up on her offer for that recipe postcard and went home with hopes to make it myself and see what it's like again.
---
Tune in next month where I conclude the NYC reviews before it gets too tiring! Also, tell me what to review next! It can be games, movies, shows, physical actions, trying new foods, music, literally anything and I'll cover it eventually if it's not too ridiculous. Just send me a message here on my talk page or PM it to me on the forum. Don't like what I have to say? That's fine, and probably bound to happen because I've been told about how much people like Super Mario 64 and how they feel about any criticism of it! We at Critic Corner will welcome your alternate review of it as a new section for the next issue!
G. TV
Written by: MsRetroGeek (talk)
Hi Guys! Happy August to you. I hope you all have been having a fantastic time this month. I just want to ask you guys, but do you ever feel like your life is just suddenly rushing? That you're getting piled on with a lot of duties that you need to take care of in life. That now you aren't the youthful child that you once we're now you're this adult person having to make decisions just to make it through life. I have been feeling that. That sometimes I have the urge to release everything in one huge scream!
Yes, that is right everyone! I'm about to discuss this cartoon that has really allowed me to get through life. That one cartoon that has made me connect with this adorable red panda that sometimes screams about her frustrations. I'm going to be talking about Aggretsuko. Now a few of you might be asking yourselves, what is Aggretsuko? Well, I'm glad you asked! Aggretsuko is an adorable anime that is produced by Sanrio Company, which is famously known for being the creators of Hello Kitty. This company came together to create one of the best adult cartoons that really knows how to portray the regular life of working at a company. It starts with the main character named Retsuko who does her best to get through aggravating coworkers, a misogynistic pig-headed boss, and a huge stack of paperwork daily. She does her best to try and survive life by attempting to do the best she can with it. Although she may need some help getting through life due to how much of a soft-spoken and kindhearted girl she is. However, late at night, she releases the inner demon that she must hold back. This cartoon really describes how tough the work industry can be. It carries the message strong of how sometimes in life you can't always get what you want.
With the long-awaited Season 2. For those that have watched it, I can say it was worth the wait! I really liked what they had done with connecting Retsuko's search for love in Season 1 to the newest Season. We're introduced to one of Retsuko's important family members wanting to pin her down and match her up with men that may be a good fit for her. While the company she works for is introduced to one of probably the biggest pains in the neck in the show. A college graduate that goes by the name of Anai had just recently joined the Accounting Section of the company. The first time I noticed that this character was a pain was when he attempted to try and answer an office's phone with Retsuko watching over him. He seems to mess up a few times and Retsuko does her best to cheer him up. Telling him it's not too much of a big deal if he can't answer telephones correctly. That strikes an automatic nerve in Anai as throughout the upcoming episodes he basically threatens, blackmails, and even goes as far as reporting anyone who seems to disagree with him or stands in his way. He comes off as rather pompous but…. Beneath the outer layer seems to be a kid that's just frightened of messing up. We've all been there, however, the way he seems to go about it feels a bit wrong. Instead of trying to threaten people why doesn't he just open and ask whether this is right or wrong. I don't want to spoil too much of Season 2 for you guys.
However, if you haven't seen Aggretsuko yet please take the time to do so! This cartoon is well done in character development. It's such an adorable animation and cartoon style that you would probably want to buy any item that has some type of Aggretsuko semblance on it. It has a relatable character that goes through a relatable everyday life that she must tread through. Now people sometimes talk about how cartoons are just for children. It's been stated multiple times that this could be a good adult cartoon for anyone who just wants to have someone that understands the pressures that an adulthood life can bring. I would recommend watching it in English because the screamo parts where Retsuko just needs to release her pent-up frustrations and anger are well done. There are portions in it that are basically cut from the Japanese version that make it funnier in my opinion. If you have the time open up Netflix or open up Kissanime and just binge this anime. I can guarantee each second of watching this anime is totally worth it.
I would also like to say that this is my last G.TV Section. It was a joy getting to write within this team and towards those who would come read my section. It was a pleasure getting to be a part of something big. However, as I stated before in my opening paragraph. My life is starting to rush by me. I'll be leaving to go continue my life and hope to reach out for that door that will hopefully lead towards a greater opportunity. Please remember guys if anyone goes ahead and belittles you in any way. Fight back and say you aren't going to take this. I wish you all the best of luck with life and what may come with life. As for now, this is Geeky turning off my little pink TV and signing off.
Movie Reviews
The Lion King
The Lion King
Genres
Computer-animated, musical
Release date
July 2019
Starring
JD McCrary, Donald Glover, Shahadi Wright Joseph, Chiwetel Ejiofor, James Earl Jones
Runtime
118 minutes
Ratings
U (UK)
As a kid, Disney animation was the best. I loved watching films like Aladdin or The Sword in the Stone, and yes of course, The Lion King. Disney has recently been remaking all of its animated classics into live-action films with some reasonable successes. But sometimes it is just best to leave certain things alone, like in this case. By the way, if you haven't seen the original animated version, there is a big spoiler in this review, so maybe give this a miss.
I will admit that I might look at the 1994 animated version with rose-tinted glasses, but I really do think that version was better cast. Rowan Atkinson is Zazu, Whoopi Goldberg is Shenzi, Jeremy Irons is Scar. That's not to say that John Oliver, Florence Kasumba or Chiwetel Ejiofor did a bad job by any stretch of the imagination, it just feels like the original voice actors really did capture those characters, while these new ones are just offering pale imitations. To give the casting some good points, Seth Rogen was born to play Pumbaa, and is the major triumph of the entire film. Meanwhile, the two new hyenas, Kamari and Azizi, played by Keegan-Michael Key and Eric Andre respectively, work better than the original hyena henchmen, Banzai and Ed.
There is also no escaping the fact that this film is beautiful. The scenery is breath-taking, and there was a lot of work put into animating all the animals so they look realistic. There is just one major problem with the animals, and that is there are no facial expressions. I respect to make the film look as realistic as possible you can't show them making every emotion under the sun, but *and here is the spoiler*Simba should not have the same facial expression to when Mufasa dies as he does when he reunites with Nala.*end spoiler And if you can't make up with it with facial expressions, could you at least have some emotion in the voice. Again, the voices remain pretty resolute.
When I watched the live-action remake of The Jungle Book, they had changed quite a few things. They had cut several songs, completely reimagined the character of King Louie etc., in The Lion King barely anything has changed. I was initially awe-struck that The Circle of Life section was identical to the original animated, but as the film went on, quite a lot of scene mirrored the animated version and it comes off feeling a little lazy. On top of that, they cut some of the best moments from the original. Zazu no longer purposefully sings It's A Small World to annoy Scar, and similarly Scar's villain song, Be Prepared, which is the best song from The Lion King and I will accept no other response, has been cut on half; and it takes you a little bit to realise Scar is even singing it. I respect that it might be difficult to arrange the hyenas to goosestep in this film trying to stay close to real life, but could we not have kept that musical masterpiece?
And despite cutting the best parts, the film still found time for a three-minute scene of fur drifting about. During one part, Simba scratches himself and dislodges some fur. This floats in the air, gets caught by a bird and basically makes it way across Africa until found by Rafiki. My boyfriend left to go to the toilet at the start of that scene, it had barely ended by the time he came back. And while I'm glad that he didn't miss anything, my point is that he didn't miss anything, which is a little bit ridiculous considering all that happened was fur floating.
I may have torn into this film, but on the whole The Lion King is a good film. The issue is, it will never measure up to the original animated classic, which was perfectly cast, perfectly animated and had amazing scenes. If you want to watch The Lion King, watch the 1994 animated version, this one isn't worth your money.