User:Gumball of the Stars
From the Super Mario Wiki, the Mario encyclopedia
Jump to navigation
Jump to search
``I AM THE KOOPAMAN!!!!!!``-KoopaMan, SM Wiki
I CAN SEE WHO'S ONLINE!!!
Who's online: Iluvpenguins8, PanchamBro, RHG1951, Penguins4ever, Stooben Rooben, Vìtrio, BBQ Turtle, ZelenPixel, Porplemontage, Keyblade Master, Pasteloku, BMfan08, Pallukun, Superchao, Namirthemariodude, 2257, Dr. Kirb, Alex95, 0blivion

That's me, all right!!

Oh, and just an FYI.......Boss-Unit claims that he and I are friends. however, this is untrue. He only did that 'cuz I am friends with Mecha-Boss Unit. Boss Unit=LIAR!!!
Status:
After a LONG break, I am finally back!
Gumball of the Stars's Userbox Tower
| | |
| --- | --- |
| | THIS user loves everything mario. |
| | |
| --- | --- |
| 50px | Oh, Mario is CHASING Kirby! That`s why Kirby`s running--Wait, what!?! |
| | |
| --- | --- |
| 32px | This user is 1 of the FEW people that befriendded KoopaMan. |
| | |
| --- | --- |
| | Is Wario EVER gonna stomp the goomba? |
| | |
| --- | --- |
| | This user is friends with Phoenix!!! |
| | |
| --- | --- |
| | This User has a colorful personality. |
| | |
| --- | --- |
| | This user beleives in Santa Claus. HE'S REAL I TELL YOU, REAL! AHAHAHAHAHAHA! |
THE EYES
0 0
-

They are watching you.......
NOTICE
If anyone wants to be friends with me, just ask me and put this link in your userbox tower:
|-
|
Go to edit, and copy-paste the link.
...Oh, Hello!
Hey guys! I`m KoopaMan. I`m a Super-Fighting Robot based off of a ParaKoopa. BTW, I`m Archenemy of Mario and Mega Man. Here`s some things I like to do:
I own a DS
I`m addicted to Kirby
I have Epic Mickey
I`m a joker..................NOT!!!!......Yeah, I am.
I am a fan of the Mario series!!!!
The comment above was false...........................Really.
HA! I`m joking!!! I`m joking!!! I AM a Mario fan.(Like I said, I am a joker.)
What will happen in the Koop-Bot takeover:
Pyroguys will die.
The Purple Yoshis will become slaves.
Sonic will be the only non-robot survivor.
Bowser will become a KoopaWorx(which is what we KoopaMen call Koopa villagers once their roboticised).
I will be Supreme Leader!!!!!!
The Mushroom Kingdom will become......The Koopa Factory!!!!!!!! GluehuehuhahahahahHAHAAAHHHHAAAHAHAHAHAH!!!!!!!!!!!!!!!!

...O.K., Maybe a little too far with the laugh..... (Very long interlude)...Hahaha-*CLANK!!!*...I just laughed my head off.
CRASH!* That lightning must have came from my laugh...
My Stuff

My Chain Chomp, Chop-Chomp, from Mario Bros!.
Secret
I`m a L.O.S.E.-er!!!!!(Crowd laughs) NO!!!! Not THAT kind of loser!!!! A guy who sides with the...
    League
    Of
    Super
    Evil!!!!!!

My doppleganger, K. Troopa IV, secretly works for...
            The
         Leagend
            Of
         Superior
             Evil!!!!

BTW, I'm also active on the forums. I'm also known there as KoopaMan.
Friend
I`m a turtle as you`ve seen, a little slow, a little green,
           but I am a robot as well!!!!!

But I have no friends! So pleeaaassseeeee be friends with me??? AND I`M TALKIN` TO YOU, MISTER 8-BITSY!!!!!

KoopaMan, sighning out in 20 MILLION YEARS!!!!!

Wait, got a new friend! It`s....Mario....Mario...............SIXTY-FOUR!!!!
Edits
Edit:I play Mario.
Edit:If you are Mariomario 64, please ignore the edit below.
Please, Mariomario64, be my friend. Include me(a blue-shelled Koopa with sunglasses and a tan jetpack) in your comic if you do.......OR SUFFER THE WRATH OF KOOPAMAN!!!!!!!!!!!!!!

There`s an ad for Forget-Me Spray on my talk page.
Quiz
1.Mario`s first apperance:Donkey Kong True False
Arcade
Welcome to my arcade! Play now! But first, the coin!
(Pretend there`s a coin here.)
Special Chance
C`mon, guys!!! With over 3 billion articles, you never know what you`re gonna get when you click here!!!!
Another Special Chance
Click here!!!

My Sig

Gumball of the Stars (talk) 18:39, 25 November 2011 (EST)
Sprites
Yoshi's Island version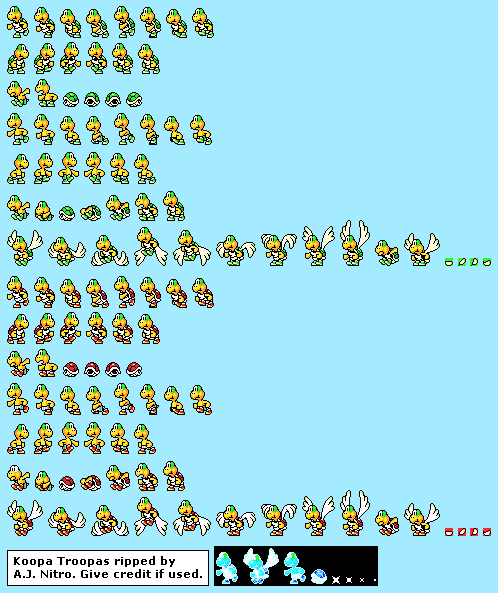 Mario and Luigi version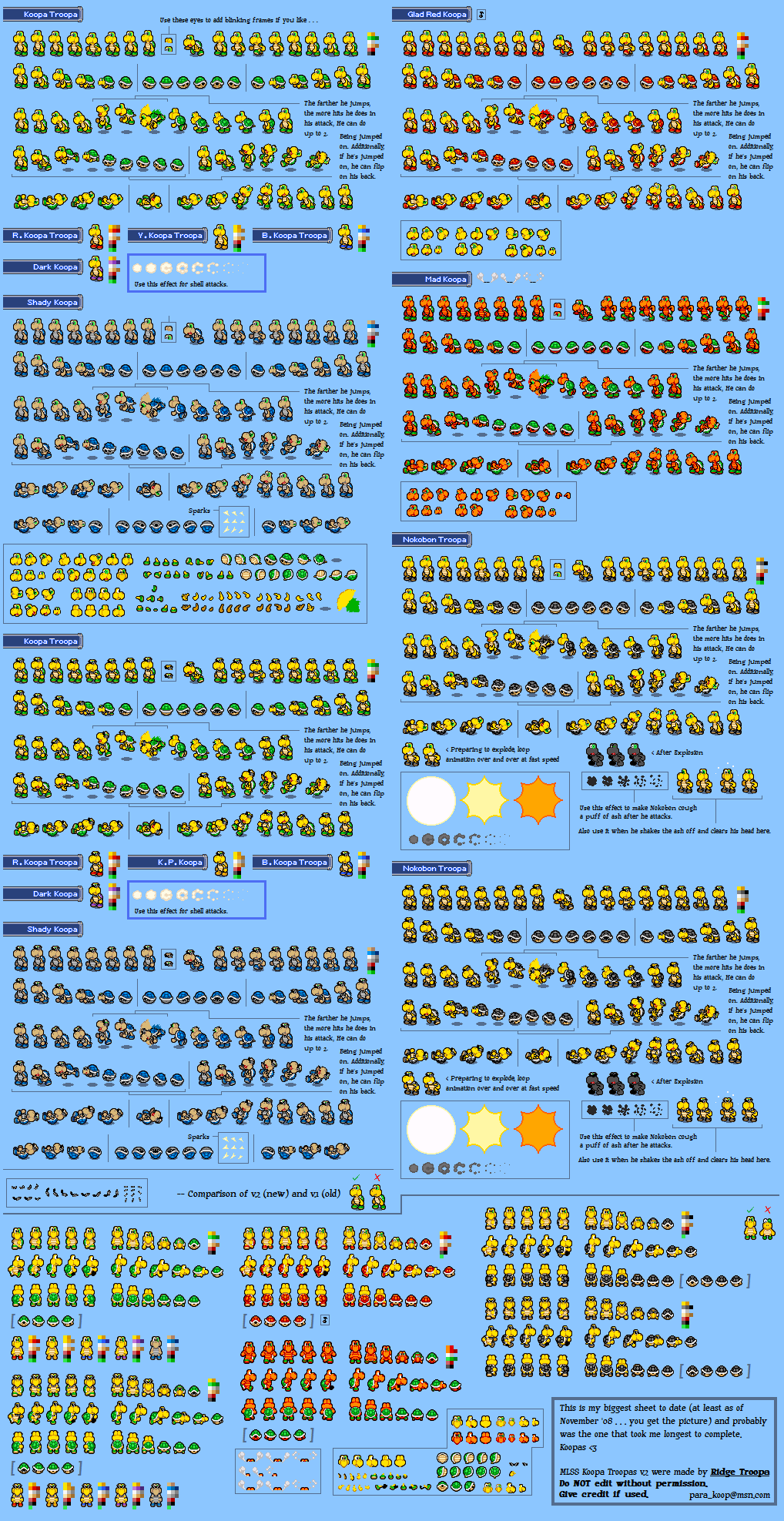 Credit:
UM3000
MarioWiki Staff
Me
The Spriters Resource
Koop-Bot Shop
Here is something, fellow users: The Koop-Bot Shop!!!

If you want a special something from me, leave a coin and say what you want on my tallk page.

These yellow coins are worth 1 coin.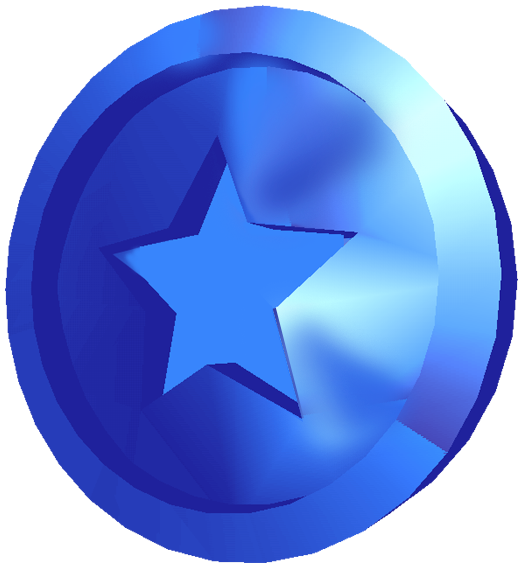 These blue ones are worth 20.
A coin: Wait, WHAT!!! Who would want a coin for a coin?
Price:1 coin

A Chain Chomp: These dogs will always keep intruders away.

Price:5 coins
A Yoshi Cookie: Mmmmm. These are good. Y'know what would go good with thes cookies? User milk! Just kidding. (Not.(Actually I am.))

Price:60 coins
Mashed Bolts n' NUTS: My recipie for Scrappy Dish. Peanut flavored! Our special ingredient:ROAST USER. Uh.. i just revealed the secret ingredient didn't I?
Price:FREE
MY SOUL!!!!!
Kooooooooooooooooooooooooooooooo!!!!!! OOOOOOOOOOOOOOOOOOOOOOOOOO-PAAAAHAhAAA!!!! MAAaAANNNNN!!!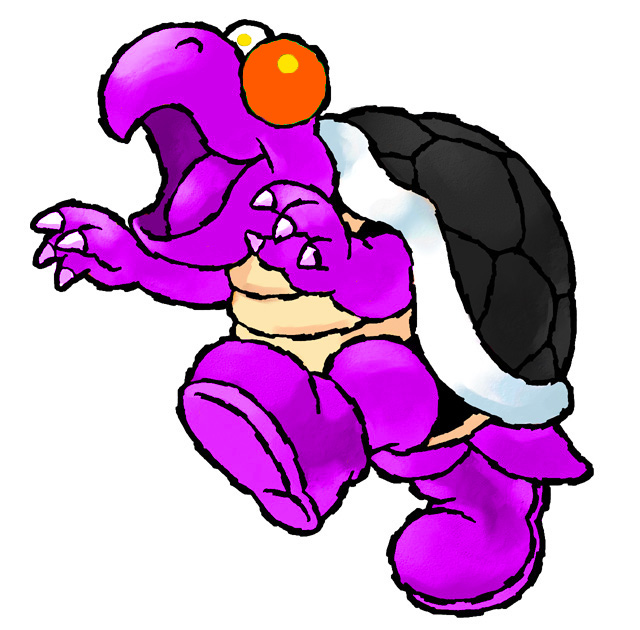 NOTE
WarioWare: D.I.Y. Showcase----------Don't buy this!!!! Unlike the DS version, you can't make microgames in this one!!!!!
STATS
Paper Mario

Enemy

Enemy Name

Location(s)
KoopaMan Land, KoopaMan's Hidden Fortress, KoopaMan's Hidden Castle (Door 3), KoopaMan's Hidden Castle
Max HP
999
Attack
30
Defense
26 (against fire:4)
Moves
Koop-Bot Klock, Robot Rumble
Type
Items
Koop-Bot Revive, Koop-Bot Revive Plus
Coins

Misc. stats
Level
Run
Strong
Weak
Sleep?
Dizzy?
Shock?
Shrink?
Stop?
Fright?
Air Lift?
Hurricane?

Tattle

That's KoopaMan, Lord of the Koop-Bots. Max HP is 999. Attack is 30. Defense is 26. Defense against fire is 4. Don't worry, as long as you use at least 2 or 3 Fire Bursts, it won't take that long.
Major Contributions (Inside the Wiki)
Koop-Bot Arena
Figt here!!! Say your moves to me when figting remember!!!!
Sponsored by EggMan STINX
Competitors:
First Battle
Mario & Luigi,Fawful117
Second Battle
Third Battle
Sites I am on
Lego.com as LEGOMarioWorld3
Roblox as LEGOMarioWorld3
My Gallery