The 'Shroom
:
Issue 170/Fake News
From the Super Mario Wiki, the Mario encyclopedia
Jump to navigation
Jump to search

Director Notes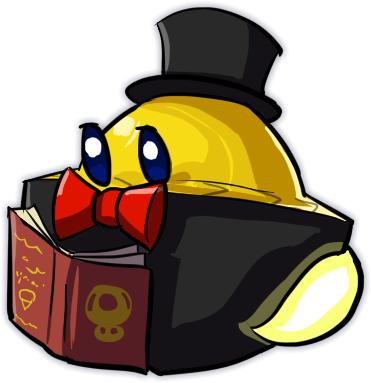 May I come up with something original to say for these director notes on regular months. There's not much special in terms of new writers or specials this time outside of the Ultimate Location Battle.
However, next month will be our summer special. Well be celebrating one-hundred issues of our lovely Palette Swap director's tenure! Suitably, this issue will be specifically themed around arts and music, so be sure to check it out next month. Hell, if you want to contribute to the special issue, make sure to visit our sign up page.
Finally, we'll be hosting a community gallery for next issue. Submissions are due June 12th, and anyone can participate regardless of prior experience or skill.
Section of the Month
Maximumriley (talk) is a recurring victor with 27 votes attributed to his Dear Cappy section! In second place, Quizmelon (talk) got 24 votes for his TV Tomorrow section. Finally, I received third place with 22 votes for last month's edition of Dear Bowser. Congratulations to all our writers, and thanks to our voters for both reading and voting!
FAKE NEWS SECTION OF THE MONTH
Place
Section
Votes
%
Writer
1st
Dear Cappy
27
25.23%
Maximumriley
2nd
TV Tomorrow
24
22.43%
Quizmelon
3rd
Dear Bowser
22
20.56%
Doomhiker
---

Written by: Coffee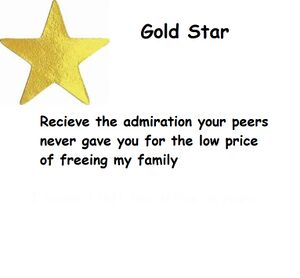 Baker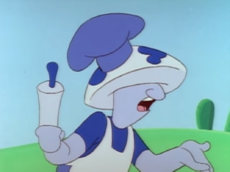 The Toads are having a really tough time as of late, not only did they lose Hint Toad only last month, nut now their baked goods are all in danger after Baker died. As his name was Baker, he was the only Toad to be trusted with baking, and now all eyes on Chef to try and pull something out.
Baker died as a result of skin asphyxiation when he was covered in blue paint following a plot by Cheatsy and Kooky. Their current whereabouts are unknown, but both Larry and Ludwig von Koopa have denied being the pair. Some have argued there is a cover-up given that skin asphyxiation is not an actual real cause of death, but who I am to argue with Koopaling Koroners?
In the wake of Baker's death, it was decided to postpone the race at Sweet Sweet Canyon, a track that the late baker was known to like, and even played a part in creating the deliciousness. It is thought now that he has passed on, hordes of fans may consume the racetrack, and its yummy spectators, now that he's not around to protest.
Baker's cousin Painter, who is known to be one of the few artists in the Mushroom Kingdom, has also been commissioned to design a memorial to the late baker. It is thought that Baker's Apprentice has been giving some ideas on how to make the memorial, but she shot down plans that she would replace Baker, noting that her name was Baker's Apprentice, and would therefore be unsuitable to take over.
Toads across the Mushroom Kingdom are being encouraged to procreate in order that someone can name their offspring Baker and in several years time would be able to take over. Until then, there will be no cakes or other baked goods. This also applies to the funeral, though some stake bread found behind the counter will be available.

Written by: Horace Shoely
Critics Deride Dark Money Spent on Worst Enemy Campaign:
The nominees for this years Mario Awards haven't even been finalized yet, and already we have a controversy. Noted cereal-proprietor-turned-wrestling-promoter has began a campaign to get the spiny-finned
Porcupuffer
added to the ballot for Worst Enemy.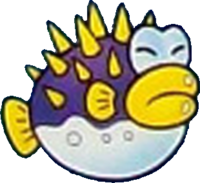 Forming the committee
"Vote P for F7,"
Waluigi Time claims he's just adding fresh blood into a stale list that he claims is disproportionately biased against Hammer Bros. As he spends time boasting his willingness to spend 50,000 coins on this campaign, critics worry that this unprecedented influx of cash could lead to Waluigi Time having a disproportionate effect on the process, and, further still, some have alleged that Waluigi Time has an ulterior motive behind this campaign.
Waluigi Time's campaign, which has so far included rallies, TV advertisements, and even pictures on the back of Waluigi Time Cereal boxes, has definitely moved the needle. Three weeks ago, Porcupuffer wasn't even polling at 1% in worst enemy polls, but now, after three weeks of intense campaigning, Porcupuffer is now polling at 15%, a substantial improvement for sure. The fear is, of course, that this intense campaign will cause uninformed voters to rush to support Porcupuffer simply because it's a name they've seen a lot. We reached out to Lakituthequick, official Awards Record Keeper of the Awards Committee, who told us "It's definitely worrying. We've never really seen a campaign like this before. Before this, most Awards advertising has been linking to our dossiers or word of mouth, you know, things like that. When it comes to something new like this, it's hard to tell what level of the support is genuine and what percentage is just campaign hype, but it's definitely something the Awards Committee will have to look at." But some worry that Waluigi Time's true motive is more sinister. It's a known matter of the public record that Waluigi Time attempted to purchase a large portion of the Vanilla Dome 3, but he was blocked because of its small but stable population of the protected Porcupuffers. Many believe that Waluigi Time is simply trying to turn public opinion against the fish so they can get it stripped of their protective status, all so that he can purchase that land. For his part, Waluigi Time denies those notions, pointing out his years of support for the Hammer Bros. Industrial Association and the Porcupuffers' aggressive behavior and devouring of the more popular Dolphins. Whatever the case, it is clear that the Mario Awards is beginning to tread new ground, and must tread that ground carefully, lest each award be swept up in large amount of money and popular campaigns.

Written by: Hooded Pitohui (talk)
Meat Shortage After Wolves Slaughter Farmer Revin's Flock
What should have been a routine trip to the grocery store turned into a moment of civil unrest that New Wikisburg resident Frugalah T. never dreamed of seeing in the city. The local Toad, like many of the city's residents, was shocked to find crowds of residents brawling in Shroom Grocery as panic buying turned to trading blows.
The run on the city's grocery stores began after rumors, spread widely on social media, began to circulate of an impending food shortage. Investigations into these rumors revealed, as often is true with these rumors on the Internet, that many who shared and spread the comments embellished and exaggerated the initial claims, but there was a kernel of truth in the rumors.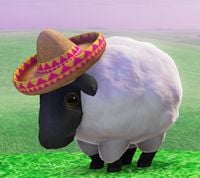 While there is no risk of a widespread food shortage, grocers and butchers throughout the city are struggling to secure supplies of meat after the city's largest source of fresh lamb, Reverse Input Farms, was struck by catastrophe, with Farmer Revin seeing his entire flock of sheep slaughtered by wolves in the course of a month. With the city's most-consumed meat being in such short supply, prices are skyrocketing, and families are finding themselves having to make do without meat in their meals or are finding alternatives.
The cause of this extraordinary tragedy at Reverse Input Farms has not yet been determined, though the mysterious failure of the GBA and Power Flotzo "Powered Advance Deterrence Systems" installed on the farm after the initial death of three sheep on the property caused some to raise the possibility of intentional sabotage. Koops, of the New Wikisburg Agricultural Commission, has been called in to lead investigations into the deterrence system's failure.
Not all have suffered losses as a result of this unexpected turn of events. At neighboring Shoey Farms, Farmer Shoey has seen profits soar as demand for chicken and turkey rises. Farmer Shoey had, at the end of 2020, purchased a large flock of the birds from the so-called "bird broker," Hooded Pitohui. The much-reviled trader has seen his fortunes rise, as well, not only because of his investment in Shoey Farms, but also because of unconventional purchases on the futures market in the opening months of 2021. In a year where Farmer Revin's flock was larger than ever and most market observers expected the price of lamb to plunge, Hooded Pitohui bought futures contracts with major alternative lamb suppliers throughout the countryside surrounding the city. With those contracts now reaching their delivery date, Hooded Pitohui is receiving lamb at last year's low prices and reselling it as prices continue to soar in the face of shortages.
The lamb market is expected to stabilize in the fourth quarter of the year, as supply-side shortages ease, but, one thing that is certain is that the agricultural scene around this city will not emerge from this moment unchanged.
The Wrecking Ball with Whomper Thwompite
May XX, XXXX Nightly Report
Hello, this is the Wrecking Ball, and I am your host Whomper Thwompite. We are bringing you this show live from Buenos Aires to report recent developments in developments near and far.
Tonight is our twice-yearly fundraising drive. Instead of our regular programming, we have sold off air time to several companies near and far, so please hear what our fundraisers have to say. We here at The Wrecking Ball would like to thank our contributors for their generous donations. We also hope you dear listeners will consider donating to us on our website. We have a secure credit line set up to ensure the maximum safety of your generous contributions. You can send a one-time gift of anywhere from $25 and a monthly donation starting at $10 a month. Without any further adieu, our sponsors.
Sponsor 1 - Mario Bros Plumbing The Mario Brothers are expanding their business. The Mario Bros. Plumbing Shop can be found on the corner of 2nd and Main in Toad Town. This week only all services are 25% off, and services on green pipes are 50% off. The Mario Bros. are also offering expanded services, including but not limited to custom orders on pipes, installation of in-ground sewage systems, and remote consultations. These special services listed on the website are 35% off this week only. Mario Bros. Plumbing. The number one pipe cleaner and installer in the Mushroom Kingdom since 1985.
Sponsor 2 - The Real Estate Academy
You down on your luck? Can't pay the bills? Stuck in a dead-end job? Well, there is a solution. The (Totally) Real Estate Academy offers premier courses in property management, contract law, real estate law, and sales procedures. The founder, Realah T, personally guarantees the quality of all courses. Real Estate Academy Alums teach each class, so the educational quality is top-notch. Classes start June XX, and scholarships are available to those who qualify. There are no refunds or returns. The (Totally) Real Estate Academy is a for-profit business and is not accredited. Transfer of credentials is not guaranteed.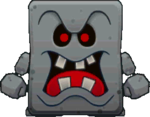 Sponsor 3 - Wascally Wabbit Tech This year's hottest start-up Wascally Wabbit Tech has launched its official broadband and cell coverage. Data speeds start at 1GB/s, and Wascally Wabbit's network covers the Mushroom Kingdom and is expanding overseas. You do not want to miss out on this deal. All prices are 50% off for the first three months. Special bonuses are available for residents of Neo Bowser City. For other businesses looking to expand, Wascally Wabbit Tech has procured broadband space specifically to help new businesses. Those interested should call Dezhonis T. at (XXX) XXX-XXXX. Time is limited. Wascally Wabbit Tech is a proud sponsor of The Wrecking Ball and other real estate endeavors that are making big changes across the Mushroom Kingdom.
Whomper Thwompite: That's our show for tonight, folks. Next month we have some truly out-of-this-world content for you to explore. As always, this has been The Wrecking Ball with Whomper Thwompite, bringing you the latest developments in developments. Goodnight, Buenos Aires!
Mushroom Tribune
Written by: Chester Alan Arthur (talk) and Hooded Pitohui (talk)
This article sourced from the Mushroom Tribune, a sister publication serving the Toad Town metropolitan area with local news which goes uncovered by the national networks.
Sports World Shocked as Glitz Pit Champion Signs with Mushroom Kingdom Smackdown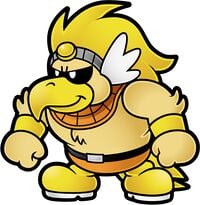 Mushroom Kingdom Smackdown fans had thought they'd seen it all. Starting with the introduction of the hideous creation Goomerang Brother, fans thought they wouldn't see anything more surprising at last night's match. But then, stunning everyone, both in the live audience and at home, the words "ARE YOU READY TO RAWK?" blared out of the PA system and former Glitz Pit champion Rawk Hawk confidently strutted to the ring. Long rumored to be unhappy with the booking of Glitz Pit after the arrest of former booker "Macho" Grubba, Rawk Hawk showed no sign of ring rust, defeating the horrifying Goomberang Brother in less than ninety seconds with his patented Double Flip Sidekick. We reached out to Rawk Hawk, who told us:
That's right, Rawk Hawk, the world's greatest fighter, brings his strength to the Mushroom Kingdom Smackdown. For all you sitting at home and for all you in that ring, I've got but one question. Are you ready to RAAAAAWK?"
We also attempted to reach out to both Glitz Pitz booker Jolene and Mushroom Kingdom Smackdown booker Waluigi Time. Jolene had no comment, but Waluigi Time simply winked and advised the reporters of the Mushroom Tribune and fans at home alike to "watch what else happens."
Rawk Hawk's jump represents the first strike in the long rumored war between Glitz Pit and Mushroom Kingdom Smackdown. To get some further insight on what this means for the future of combat sports, we reached out for commentary from two wrestling legends; The Flying Hood and the Shoetastic Assassin both provided their insight to the Mushroom Tribune.
| | |
| --- | --- |
| | Listen, Shoey can second me on this point. These matches, the organizations that run them, they've always thrived and survived on spectacle. No matter the time, no matter the fighters, the motto in the fighting world has been "spectacle, spectacle, spectacle." There's no more important goal for a booker or an organization. But, and I know this is where Shoey will disagree with me, it's important to remember that the sights the crowds want to see change. Sure, it was about showmanship once upon a time, when Shoey and I were in the ring. People wanted a story. They wanted a performance. Those were the days when a good heel like the Shoetastic Assassin could get in the ring, break up a longstanding friendship by bribing one member of an iconic wrestling duo to fight the other, and then crush someone's leg and deliver that iconic line, saying "Now the SHOE… IS ON THE OTHER FOOT" all while the crowd booed and hissed and waited for a face to come and take him down. Those days of storytelling are long gone. The Glitz Pitz took over the industry, with its focus on blood and bruises. Matches up in Glitzville were never about telling a story. Their brand of spectacle was pure, unrestrained violence. A more cynical culture didn't want stories with clear-cut heroes and villains. They wanted every fighter to have a little edge, to be unlikeable enough that you could cheer no matter who was taking hard blows. You say a proliferation of dirty tactics like Bandits stealing from their foes in the ring and Rawk Hawk shaking the rafters, but that's what the audiences wanted. Now? Now times and tastes are changing again. The days of blood and bruises are over. Now the audiences want shock value. In an age where the Internet is delivering novelty to everyone every second, where you can see creatures you've never seen before, the new definition of spectacle is "shock." Waluigi Time knows this, and Rawk Hawk or not, he's going to displace the Glitz Pitz. They're not changing with the times. As for Rawk Hawk himself, this is a last desperate bid for headlines from a fighter who is on his way out. He'll last maybe a few months with Mushroom Kingdom Smackdown, but he won't be able to adapt his ways. Waluigi Time's model depends on shock value, which means he needs to keep bringing in new fighters. He has to keep delivering surprises. Even with this move, Rawk Hawk, just like the Glitz Pitz, is a fading star as the fighting world moves into its next big new era, with the old guard or without them. |
| | With all due respect to my old rival, the Flying Hood, the only thing I can find myself agreeing with is that our sport depends on spectacle, and who is better at spectacle than the one, the only, RAWK HAWK? I think this is a tremendous signing for Mushroom Kingdom Smackdown. They've brought themselves a proven draw who packed, what was it, 30,000 into the Glitzville arena? Who slammed the one ton Mega Thwomp in the Bash at Noki Reef? Who defeated both of the Tyrannosaurus Twins at once at the Chocolate Mountain Rock Rumble? That's right. Rawk Hawk! Rawk Hawk has charisma, strength, and technical ability. I have no doubts that he'll be able to put butts in those seats and stories in the paper! Heck, the fact that we're talking about it right now proves that theory. As for the rest of the Flying Hood's diatribe, he's just proving what everyone already thought. He's an old hat still pining for the Glitz Pit's glory days. If he'd step back and take an objective look, he'd see this is exactly what the Glitz Pit needed; competition is good and hopefully this competition will get Glitz Pit out of its complacency with the same fighters in the same positions doing the same things. As for me, the Shoetastic Assassin, I'm just excited to see what happens! |
Sprite credits: Sonik (tSR), Lakituthequick

Written by: Maximumriley (talk)
Games A-Plenty
Dear Cappy,
I just heard of this new programming software called Game Builder Garage. It looks like a true Maker experience. I was just wondering, what games will you make on that piece of tech?


I'd love to see it,
Yamamura Pigeon
Dear Yamamura,
Well, I was thinking of making a totally cool game for the software, which is called Cap-Man. This is where I stomp some Koopas and try to collect all the coins on the maps of kingdoms Mario has gone to in the past. I won't spoil much about the maps themselves, but the first map is about Mario on the Coinship. I'm also going to make a game called Cappy Toss, where two people try to catch and then throw me around. There is a point scored on your team if you catch me, and first to nine wins!
Hope you're excited,
Cappy
Ball-Rolling
Dear Cappy,
I've a-been turned into a ball! E. Gadd needed me to take this form to save Peach and defeat Pinball Bowser. A-now that I've saved the princess, can you find a way to turn back into my NORMAL self?

Sincerely,
Mario Mario
Dear Mario,
What you need to turn back into your normal Italian self is EXERCISE! Let's start with some push-ups! No, wait, your arms wouldn't reach the ground. Let's start with a round of bowling, with you as the ball. Do five strikes with that setup, and then move on to squats. About 20 of those should do it, and finally, try a full hour of rolling down the Rock-Candy Mountain.
One week should do it,
Cappy
King Of Swing
Dear Cappy,
I need some help. The 3rd Jungle Jam is next week, and I need to prepare! I bet Cranky all of my bananas that I would beat him and Diddy, but I've lost to him twice at this! Do you have any strategies that might help?
Yours truly,
DK
Dear DK,
One thing I may suggest is endurance training! Get that arm staying on one of those holes until you can stay on there, regardless of weather or natural disasters. If your hand cramps up, then grab a Crystal Coconut and wish for yourself to be that strong! Before the big day, grab all your bananas and fashion them into a ladder. This will be your backup plan in case your hand starts to burn.

Send me some bananas,
Cappy
Dear Bowser
MAN! My section is thriving! It seems like the puny residents of this puny kingdom are loving my propaganda disguised as advice! You asked, and now you shall receive!
Dear Bowser: When and how do you plan to take over the Mushroom Kingdom? Any interesting facts we can learn about you? And finally, whats the deal with Bowsette? From, Kirby.
Dear Kirby: Soon, I tell you, soon. I just need to finalize some plans, and repair some damages done by Mario, and stage another kidnapping, and put Bowser Jr. to sleep...
As for interesting facts? I got plenty! Do you know about my fancy car! And how much its insurance costs?
Now then, "Bowsette" is a disgusting creation of this new-fangled "internet". Now, I don't wholly understand what this "online" thing is, but I do know that this is one thing both I and Peach can agree on: "Bowsette" is a horror!
Dear Bowser,
It's me, DK. There's a certain kids show on tv that's been bugging me and the other Kongs lately. Can you help me find a way to fix my set so that it no longer plays that show?
Sincerely, Donkey Kong.
Dear Donkey Kong,
Monkeys can actually type? I thought that was a myth! However, though monkeys have understood how to type, it seems as if they have yet to grasp the magical object known as the TV remote.
Dear Bowser,
I am a great and powerful king in a dark, lava-filled kingdom. For many years, my loyal adviser, who even cared for me when I was a child, has seen to it that my every need was fulfilled without once complaining or requesting a day off. An unparalleled mage who puts up with me even when I come up with half-finished plans and am trounced by my rival, my adviser has recently been asked to watch my high-energy son for most of the day while I go off and leave the castle to be covered in graffiti. My plans would never work were it not for his experience and magical skill, so I've been wondering if I should give him a reward for his lifetime of loyal service. What would you recommend? A paid week at a beach resort with a deep-shell cleaning and foot massage? Maybe a feast and parade in honor of his loyalty and dedication? A statue erected in his honor in the main hall of the castle? Surely, you, great King Bowser Koopa, regularly provide your most valuable minion with gifts like these.
Sincerely, the Game Mage.
Dear the "Game Mage",
Surely, I don't! What a waste of money! Why, I can use my income on yet another Clown Car, not worker benifits! Do you really think the Koopa Troop is unionized?
Dear Bowser,
For years, many (mostly myself) have been wondering about the existence of your blue-colored brother. Who is he? Where is he now? Is he even real? I'm desperate to know.
- Your loyal minion
Dear One Who Knows Too Much,
Ignore any rumors you may have heard about this "blue brother". I assure you that he is merely fictitious. He is of no tangible existence. My dear readers, know that this myth, this insult, is nothing but a lie.
That's all for now! If you want to ask me a question, please ask here or send me a message! Just pretend to not be too scared, okay!
The Odyssey of a Squid
Written by: Ninja Squid (talk)
A VISIT TO ROGUEPORT
Day 5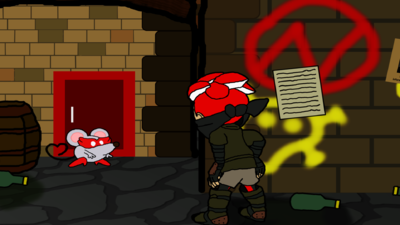 Dear journal, this journey to Rogueport is way longer than what I was first considering.
First, I must apologize for letting you without some updates since my time where I was trying to find that annoying bandit who stole my wallet in Rogueport. I actually have good reason, because I got an unexpected turn of event. To make things short, I am not even in Rogueport as I am writing these lines. I am in a floating city above it called Glitzville! That is kinda surprising isn't it? In order to be clearer, and for you to understand how I ended up in Glitzville, I must start by explaining to you my hunt for the bandit. As strange as it might sound to you, it is all connected together.
Do you remember that I went to the Trouble Center? I went there to post my trouble regarding an artefact stolen from filthy bandits. Well, right after that, I went into a hideout and I stayed there for a little while. I think it was the right call, because it allowed me to find a lead towards the possible thief (actually this is what I thought at that moment, but never mind). When the evening has arrived, I find out a bandit while hiding in the same corner in my squid form. Once the bandit has started to move, I decided to follow them quietly, and trust me journal I am actually good at that. It took a little while, but by following the bandit, it brought me to a nasty hideout located behind the main plaza of Rogueport, where all the shops were. First, this was a strange place to have a hideout, considering the activity in the plaza every days. Seriously, hasn't nobody noticed that before? Second, this place smelled incredibly bad. It was a mixture between a smell of Goomba urine, and someone doing some crazy cereal experiment with rotten milk. Gross!
Anyway, back to the point. While I was trying not to worry too much about that horrible smell, I began to hear horrible cries of pain coming from the hideout where the bandit went. I was seriously wondering what the heck was going on in that house, and to be fair, even if they were mere bandits, these cries were quite unsettling. I did not knew what was going on in there, but someone was beating the heck of those bandits. It was then that I decided to prepare my katana in case I would have to defend myself. Who knows what you would have to face in a wretched place like Rogueport. Thinking on it, what is the Rogueport Restoration Committee even doing? Are they so worthless, and who are even the members of this committee to begin with? So many questions for little answers… Maybe this is something that Roserade's newly formed empire can investigate. I will have to discuss this matter with him when I will head back to the HQ. Ugh… I am still rambling. Sorry about that.
After putting a hand on my katana, that was when suddenly the door of the hideout opened. As I prepared myself to deliver the finishing blow on whoever it was, but to my astonishment, a little mouser came out of there. It was to my amazement that this little mouser was the sole responsible for attacking these bandits. There was five of them, and they all got knockout! Damn! I did not know a little mouser was actually able to do something like that! I think my astonishment must have been easy to notice, for she quickly answered me by saying "Sweetie! Looks like you never see someone beating bandits like that!". She was right, but I did not know how to answer that, yet alone how to react at being called "Sweetie". I mean, I am a ruthless and dark ninja, not some kind of cute little teddy bear, but still, being called "Sweetie" was lovely. I actually like the sound of that!
That is when I took the opportunity to have a nice little chat with her. Yes, her. Her name is actually Ms. Mowz, and apparently she is the world's renown badge hunter. She was actually looking at a rare artefact that was actually sought by someone else. She has learned this story while looking at the troubles at the Trouble Center. Do you know what? It was actually my trouble! Therefore, someone was actually helping me, and honestly, I could not ask for a better helper than her. Apparently, my request (well at that moment she was not actually aware that it was my request) eventually spread rumors in town that the artefact was actually an extremely rare badge, and that some bandits was doing trading with it in the black market. With this is mind, it eventually lead her to this hideout that ended up having her surrounded by five nasty bandits. Although, thanks to her stylish moves, it was child's play for her.
Now, I had to admit that I was in a dilemma. Should I told her the whole truth about what the artefact was and risk losing her help, because frankly, why would the renown badge hunter would bother looking for a stupid wallet, or playing the safer route and keeping up the lie about this whole artefact story that seems to blow out of proportion? Of course, I went with the safer approach here! I mean, Ms. Mowz seems very competent to whatever she is doing, and losing her would probably mean doing this quest rather difficult. In the end, I told her the trouble she was doing was actually mine, and her reaction was too sweet! No, I am not writing this down here, this will be my little secret! She told me that finding this quest was actually fun and she love a bit of mystery. She went on to say that she has an unmatched flair when it comes to stuff like that, so it would not be a problem at all, and helping someone has sweet as myself is all the more rewarding for her. She is too kind!
Ms. Mowz told me that before settling the bandits for good, she overheard a good chunk of their conversation. Apparently, they are some rich folks who travels more and more often to Glitzville doing some bets over the fighters of the Glitz Pit. Not only that, but also some of them are actually doing something known as under-the-table deals with shady people of the black market. While the Glitz Pit are trying to hide stories like that could harm the business, it is actually something well known among fellow bandits who have too much connection on fishy stuff like that. Could my wallet really have ended up in the hands of people like that? I mean, ID cards of a staff member from a well-known newspaper can be quite valuable for people like them who might try to throw out blackmails at us. If that is the case, this is something that could be more than dangerous.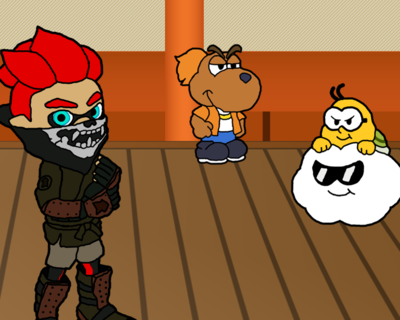 When she told me that one of them had to go there to strike a deal with a businessperson from the black market, I immediately knew I had to go and investigate there myself. Ms. Mowz told me that I should probably get invest in the Glitz Pit as a fighter. I might have better luck at finding these folks, and that I would probably enjoy my time there. In the meantime, she said she would stay in Rogueport to find more clues about my stolen "artefact".
All that remains from there was to go to Glitzville, but I had absolutely no clue as to how to go there, yet alone where it was. After discussing with folks in Rogueport to gather information about Glitzville, I had learned that it was a floating town above Rogueport. A floating town! I seriously wonder what kind of technologies they are using for doing such a prowess! To get there, all I had to do was take a ride into the Cheep Blimp located at the north of Rogueport. The difficult thing though was that I had to go through certain channels in order to get a Blimp Ticket, which was the only way to take the ride in the Cheep Blimp. Usually, it would be the rightful way of doing it, but there was actually a waaaaay easier alternative from this bothersome path. Yes, it was my special and unique ability known as Super Jump. So, it not more than twenty seconds I arrived at my destination. Without wanting to brag about that, but I have to say that this is quite fast for an ordinary Inkling.
I took a little time to enjoy the scenery. This is extremely different from the nasty Rogueport, and the atmosphere is phenomenal. It makes a very nice tourist attraction, and I think that Rogueport should probably takes a few cues from them. I noticed that there was a Souvenir Shop located near the Glitz Pit, and I thought that I should pay them a visit and buy some stuff for my fellow mates at the HQ. That is, if I had my wallet with me. Ugh! I guess that this is for another day, unfortunately.
After the awful reality hit me, I went to a local bar called "Fresh Juice", and well, I wrote down those lines just for you, dear journal. I should now venture in whatever is the Glitz Pit, and I seriously do not know what will await me in there. I hope Ms. Mowz is right and that I will enjoy myself, but I have so many questions right now. In what kind of ridiculous story did I got myself into? Where is my freaking wallet? What is even those under-the-tables deals? Honestly, journal, I did not know that my little trip to Rogueport was going to turn into a twisted wallet hunt!
I think I have said more than enough for now, journal. In the meantime, stay fresh!
Mushroom Kingdom Smackdown
Written by: Waluigi Time (talk)
Welcome once again to Mushroom Kingdom Smackdown, the only fighting tournament where the announcer gets a concussion in the middle of the match! I'm feeling much better now, and I'd like to thank Chuck for saying words in the microphone while I was unconscious. As a result of these events I have updated the rules so that knocking the announcer unconscious is now an instant loss. But you didn't come here for that, you came here to see some people beat the mushrooms out of each other.
Without further ado, here's our first contestant... SLURP GUY!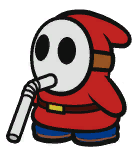 At first glance, the Slurp Guy appears to be your standard Shy Guy, with all the usual tricks that they possess. But don't be fooled, because this Shy Guy has a straw. Yeah, that's right. A straw. Are you cowering in terror yet? You should be. These straws are supplied by Bowser himself, and only the best Shy Guys are given one after an intense training regimen. They'll slurp the life force right out of you with it! Yep, this contestant really sucks. Wait, I didn't mean it like that-
Er, moving right along then! Here's quite an interesting contestant, give it up for... ANGRY WATERMELON!

These little-known malicious melons are native to the Awazon river basin, where they can be found guarding its ancient structures. Their tough rind makes them impervious to nearly all forms of physical attack. We were able to obtain a copy of Wario's notes from his exploration of the Awazon basin years ago, which says that the sole weakness of the Angry Watermelon is... Solving nearby watermelon-based puzzles? That's oddly specific and I'm not sure how that works biologically, but okay then. Anyway, this particular specimen was brought to us by Commodore Filipe Del Shoe, who also claims that it is filled with "probably poison or something".
I'm going to predict that Angry Watermelon will win this one on the sole basis that we didn't set up any watermelon-based puzzles. Sure, it doesn't have any known offensive capabilities, but it can probably, I don't know, roll over on Slurp Guy or something. It's pretty big. Anyway, into the ring we go!
---
Angry Watermelon's first move is to not make a move at all, apparently, because it's just sitting there. Ah, here's some action! Slurp Guy is running towards it! Slurp Guy is now placing the end of their straw against Angry Watermelon's rind and slurping on it! Will it have any effect?
...
I don't think it's having any effect. It might be time for a change of tactics for Slurp Guy. Meanwhile, Angry Watermelon doesn't seem to even care that it's here. Looks like it's on Slurp Guy to carry the match.
Slurp Guy is taking their straw and... Unbelievable! Slurp Guy managed to pierce Angry Watermelon's rind with the straw! And they're, uh, slurping the contents... This would be a lot more disturbing if the victim wasn't a watermelon. It would appear that the Angry Watermelon is in fact not filled with poison, but with watermelon. Who could've guessed?
But wait! The Angry Watermelon is flashing all of a sudden! Is it finally going to attack? Oh. Nevermind, it just exploded. Slurp Guy wins!
Thanks for tuning in once again, I hope you all enjoyed the match. As always, if there's someone you'd like to see participate in Mushroom Kingdom Smackdown next month, please let us know!
Now if you'll excuse me, I have more anti-Porcupuffer propaganda to produce. See you next time!

Immanuel Kant once said, 'Happiness, though an indefinite concept, is the goal of all rational beings.' I'm not really sure how relevant that is to my fictional television recommendation column, but being able to quote famous philosophers and as a result appearing remarkably well-read and intelligent brings me happiness, and therefore I am a rational being. And you don't want an irrational being recommending you television, that would be awful. So, with the pleasant thought of my rationality in mind, let's get on with the recommendations!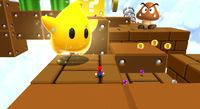 New: Big Trouble
MKBC2, 11pm
Genre: Comedy-drama
From the creators of Stuck in the Workhouse (see January 2018), Big Trouble is another hilarious but still compelling series. Mario - playing himself, as always - inadvertently causes an entire galaxy to be enlarged via a supergrowth ray, and must atone for his error by journeying into the galaxy and remaining there until he can figure out how to fix the problem. The first episode is tomorrow night, an excellent blend of clever humour, wacky character comedy, and heartwrenching exploration of guilt - though be warned, it is a darker series than it first appears.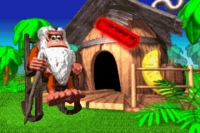 Cranky or Corrupt?
MKBC1, 9pm
Genre: Investigative documentary
Now in his later years, Cranky Kong has a public reputation as a local do-gooder, a basically benevolent soul whose grumpy demeanour is merely a charming quirk, a minor flaw. This controversial one-hour documentary aims to change that, examining Cranky Kong's mysterious early years, conisdering oft-sidelined accusations of villainy and corruption, and seeking to uncover the true nature of his crankiness. The show features interviews from Cranky himself, which turn grippingly confrontational when the interviewer brings up claims about his past.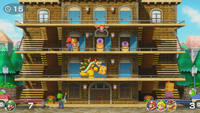 Luigi's Revenge
Party Channel, 7.30pm
Genre: Prank show
Luigi is ever the butt of the joke in the Mushroom Kingdom. A comic punchline, a humorous contrast to his brother Mario. For years, he put up with this, but now Luigi has finally snapped, in the form of... creating a high-budget prank show to pelt his taunters with intricately planned practical jokes. Luigi's Revenge shows a dark side of Luigi never previously seen before, that wants nothing more than to see his enemies suffer. Rumour has it, though, that they had to cut the footage after the jokes, which was mostly the prank victims asking Luigi, 'Oh, you poor thing, where did it all go wrong?' This show is both hilarious and utterly tragic.
So that's some of the best television on tomorrow, and without much else in the way of conclusion, I'll leave you with a quote from Henry David Thoreau: 'The price of anything is the amount of life you exchange for it.' Again, totally irrelevant to this column, but as long as I appear clever, it matters little. See in you in June!