The 'Shroom
:
Issue 150/Fun Stuff
From the Super Mario Wiki, the Mario encyclopedia
Jump to navigation
Jump to search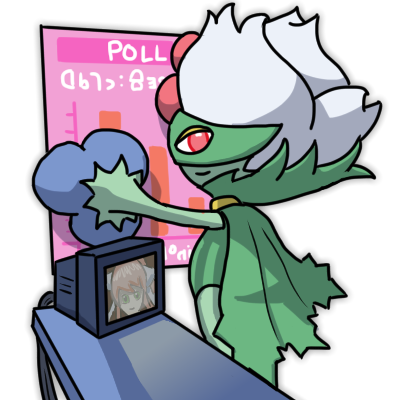 Staff Notes
Greetings, beautiful 'Shroom readers! This is Roserade, totally not typing while being held at gunpoint by Perch. This was absolutely put together in a timely manner, I promise.
But hey, welcome to Issue 150! This is a massive landmark for The 'Shroom, and the community as a whole. We've been a publication for the MarioWiki community for over twelve years now, if you do that quick math, which is crazy! I'm happy to report that The 'Shroom is still going strong after all this time, and we can still report to you all every month. Thank you for making this newspaper what it is today, it absolutely means the world to me.
Alright, enough sentiment on my part. We've got a strong Fun Stuff subteam for you this month! While LudwigVon (talk) couldn't make it in with Guess Who!, he did put together a special User Word Search, starring the usernames of several users in this community. Make sure to check that out, as well as every other section we have to offer! Our writers put plenty of dedication into making this 'Shroom the best it can be, and we hope that it really resonates with all of you.
That's all the time I've got for this September edition, so thank you for reading, and enjoy the wonderful Issue 150!
Section of the Month
Congratulations to FunkyK38 (talk) for pulling into first place! Congratulations go to Lakituthequick (talk) for second place, and LudwigVon (talk) for third; and of course, thank you to all of our lovely readers and voters! We wouldn't have The 'Shroom without you.
FUN STUFF SECTION OF THE MONTH
Place
Section
Votes
%
Writer
1st
Where in the Marioverse is Carmen Sandiego?
16
60%
FunkyK38
2nd
It's aMAZEing!
7
28%
Lakituthequick
3rd
Hiding Koopa
2
8%
LudwigVon
---
Word Activities
---
Will completing these anagrams net you a Power Star?
[read more]
---
Go find your favorite MarioWiki users in this special guest section!
[read more]
Graphic Activities
---
Can you be the person to Link these Koopa's back to where they belong?
[read more]
Anagrams
Written by: BBQ Turtle (talk)
Hello everyone, and welcome to this month's edition of anagrams... and the 150th edition of the 'Shroom, of course! It's quite an achievement that we've managed to reach quite so many issues over time, so I think congratulations are in order for everyone who's ever written for, helped out with or even read the 'Shroom and helped keep it going! I've only been writing since Issue 128, though I've been reading it for a bit longer than that, but I do enjoy being part of something that is so central to the Mario Wiki community, and look forward to seeing it continue to grow and evolve as time goes on. Anyway, this month, I've decided to put together a set of Super Mario 64 DS anagrams for you, as the game has 150 Power Stars, so it certainly seems appropriate for the 150th edition of the 'Shroom! And of course, as I say every month, if you have any ideas for themes for future sections or happen to have stumbled across any amusing anagrams that I could work into a future section, please let me know on my talk page or by sending me a PM on the forums. Anyway, with no further ado, I'll let you enjoy these anagrams and the rest of the issue!
How it works... Basically, this puzzle consists of solving the anagrams. Each month has a specific theme, which will give you a clue about what sort of words or phrases the anagrams will be. I've also included the boxes that the anagrams will fit into, so you'll be able to tell how many words it will solve to be and how many letters will be in each word, which should give you a hand too. You'll also notice that within each set of boxes, one of the squares are yellow. As you solve each anagram, note down the letter which appears in the yellow squares, and if you can solve all of the anagrams, you'll also get a bonus anagram to solve from completing all of the others. I've included the letter configuration for this one at the bottom too, just to give you an extra helping hand. Best of luck!
1. PAR MOSAIC
2. GORY JELLY BOAR
3. IN THE LEAGUE
4. DRY RISKED CORD
5. FILL HEY CHIC
6. AMINO PAD
7. SMOG BOOS
8. AN OWL BLOOPER
9. PRO WEREWOLF
10. ROM CORE
11. TRY WELD WORD
12. HAVE HOE
Bonus Anagram:
Answers
Mario's Cap
Jolly Roger Bay
Unagi the Eel
Dire, Dire Docks
Chief Chilly
Mad Piano
Goomboss
Balloon Power
Power Flower
Rec Room
Wet-Dry World
Heave-Ho
Bonus Anagram: Big Boo's Haunt
Word Search
Welcome to the special User Word Search!
150 is a big number, isn't it? For a small community like this one, maintaining a newspaper for so long is an incredible achievement. Can you imagine, that those who set up The 'Shroom back in 2006 thought it would go that far? Maybe not, but who should we thank for this success and the opportunity of doing a 150th issue? The community of course.
That's why I'll be doing something similar to what was did by our dear Packy back in 2015 for Issue 100 (4 years ago!). A special Word Search, where you have to find the usernames of many members of this community. Before continuing, I would also like to thank everyone who participated and allowed me to use their usernames for this unique section.
Now, it's up to you readers. Find the words, or rather, find us!

Answer:
It's aMAZEing
Written by: Lakituthequick (talk)
Hello again, thanks for returning to It's aMAZEing!
To celebrate Issue 150, some cake cannot be missing! As such, I invite everyone to the castle and maze'd a cake! Cheers to many more!
Do you have an idea for a maze you'd like to see? Leave a message on my talkpage or find me on the forums and send me a personal message, and your idea and name may be featured in a future episode!
How to play:
Copy the image into your favourite art program (like Paint, Photoshop, GIMP, etc.)
Click the line, pencil or brush tool and adjust the size as needed
Draw your line through the maze from start to finish
Zoom in and out as needed
Alternatively, print it out and use a pencil!
To view the answer, click here!
Hiding Koopas

Hello, everyone! Why am I even here? Well, for a new Hiding Koopa, of course!
This month, it's the release month of The Legend of Zelda: Link's Awakening, so now, it's up to you to to find five little Koopas that are hidden in this beautiful artwork of that game. Have fun!

Answer:
Did you manage to find them all? Whatever your result, thank you for playing, and come back next month for something... spooky!
Where in the Marioverse is Carmen Sandiego?
HOW TO PLAY
Each issue, you will be given a case to solve and clues to use to help you find the solution! Use your Mario knowledge to crack the case!
You will begin each case at the scene of the crime, and you will be given three clues from passerby as to where the next hot spot is and what game it's from. Using your knowledge of Mario games and the Super Mario Wiki, figure out where the crook is and go track them down! There are four locations each round: the crime scene (1) at the start, two locations (2 and 3) with clues, and the hideout for the crook of the month (4). Answers for locations will be given with the corresponding round, for example, the clues from the crime scene will lead you to location 2, and once you open the spoiler bubbles for location 2, you will be given the correct answer. You can open the clues for each location in any order you'd like, but be careful! You may encounter an incorrect clue that could throw you off the case!
Clues offered will give you a hint either about the next location or the game it's in. Unlike a regular Carmen Sandiego game, you do not have to collect information about the crook you are tracking down.
Challenge round (optional):
-Find all locations and games correctly in two minutes or less
-Find all locations and games correctly without using the rest of the Wiki for help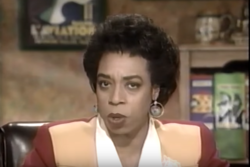 "Something sinister is afoot in Sarasaland, gumshoe. Last night, Princess Daisy watered her massive gardens, including her prize-winning piranha plants. This morning when she went out to garden, every single piranha had been pilfered! We've tracked down a suspect- one Montgomery P. Mole, a known plant rights activist, who is working with Carmen to offer these plants their freedom from the princess. Problem is, Daisy takes such good care of them that if they're away from her for too long, they'll start to shrivel and die! You need to hurry and track this crook down, gumshoe, before Daisy has to shell out big money for new seeds!"
Crime Scene

The Crime

Take back Daisy's prized piranha plants from the activist.

CLUE 1

"Hold on to your hat, kiddo! It's windy here!"

CLUE 2

"The wind makes this spooky forest even spookier!"

CLUE 3

"Are you ready for your conquest?"
Location 2

CORRECT ANSWER

Gusty Glade from Donkey Kong Country 2: Diddy's Kong Quest

CLUE 1

"This game had several new towers added to it to keep things interesting."

CLUE 2

"He's easy to spot- he stepped in a deep puddle and now his leg is orange."

CLUE 3

"You better know how to navigate the puddles around here if you want to keep your clothes clean!"
Location 3

CORRECT ANSWER

Moray Towers from Super Smash Bros. Ultimate

CLUE 1

"One orange leg? Yeah, I saw him, he was headed towards the edge of the pasture."

CLUE 2

"I thought he was here for the milk but I guess not."

CLUE 3

"I liked this game, although I found the wheel too hard to use."
CASE CLOSED
HIDEOUT ANSWER: Moo Moo Meadows from Mario Kart Wii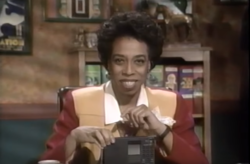 "Good work, gumshoe! It looks as though Mole was trying to get the plants to their freedom just outside the fences- a case of literally taking them out to pasture. Interestingly enough, in the barn nearby, we found that Princess Daisy's prized orange variants had been set aside- possibly for Carmen to pick up? I suppose we'll never know, but if Carmen has a green thumb for piranha plants, there could be a lot more of them in trouble. We'll keep you updated, gumshoe. For now, Princess Daisy has her precious plants back safe and sound, albeit hungry and cranky. Another case to send to the records room."