The 'Shroom
:
Issue 150/Palette Swap
From the Super Mario Wiki, the Mario encyclopedia
Jump to navigation
Jump to search

Director's Notes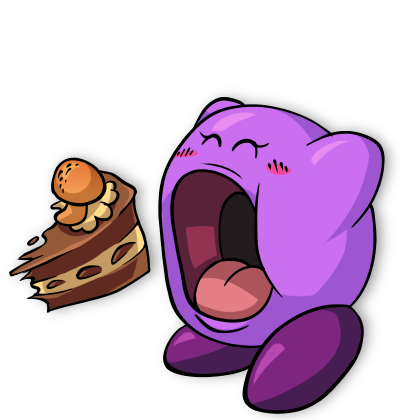 Hi, guys! Welcome to issue 150! I can't believe we made it!
There have been so many new games since I last wrote here, and that's honestly a bit ridiculous. I've been to my local Gamestop more times in the past three weeks than I have this entire year, and needless to say, I'm gonna be busy for a while. Astral Chain is very good, Platinum at their best, but what I really want to talk about it Sayonara Wild Hearts. This game is SO PRETTY. The music is fabulous and the gameplay is super smooth and the visuals are absolutely stunning. It's a cheap buy for 13 bucks in the eShop, and you'll get lots of replay value for it. Other than that, I've just started Ni No Kuni and have hit the required Level 5 tutorial. FUN.
We have a guest section this month! Henry Tucayo Clay (talk) has come back to bring you another edition of Take Cover! so you should definitely go check that out! And as always, our regular sections are top-notch as well.
Hope you enjoy reading, and that you stick with us for another 150 issues! ~FunkyK38
Section of the Month
This month, Hooded Pitohui (talk) takes first place with his Mario's Boombox section on the track "Super Mario Hyadain." Thank you to everyone who voted, we really appreciate it! Please keep it up!
---
Music Sections
---
Be careful not to meltdown from these nuclear hot remixes!
[read more]
What's on the Box?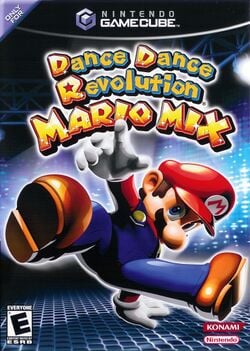 Hello readers, and welcome back to What's on the Box.
There was a big hullabaloo from me last time about featuring a mainline Mario game, but this time I have returned us to the realm of spin-offs. The Nintendo GameCube featured a lot of Mario spin-offs, with sports like kart racing, golf, baseball, football and tennis, but there was also one that didn't really take-off, and that one is dancing. Yes, with Dance Dance Revolution: Mario Mix we have a great piece of dancing masterclass.
Sadly, the boxart is pretty barebones, featuring just Mario doing one breakdance pose. I have no real knowledge of the game, so I can't even name the area that he is performing in, but given how lacklustre this boxart is, I'm presuming it's the first level, or they just did some really dark location exclusive for the boxart.
Admittedly, I am a pretty big Waluigi fan, and given that this game probably has one of his biggest roles, as the main antagonist, it would have been nice for him to feature somewhere on the boxart. And seeing as the game is playable with two, it also would have been nice to have seen Luigi joining his brother in busting a move. Also, given how the Music Keys play a big role in the game, it would've been good to see them make an appearance somewhere as well.
Take Cover!
Written by: Henry Tucayo Clay (talk)
HI, everyone! I'm your adventurous ex-writer, Tucayo, here with a very special guest edition of Take Cover! I told you back in March we would meet again, so here I am with a trip down memory lane to the distant year of 2006, thirteen trips around the sun ago. Why 2006, you may ask? Well, because that's when HK-47 decided to launch a little project called The 'Shroom. So many things have happened since, and as much as I would have loved to reminisce about the history of the newsletter to give our newer generations a brief glimpse into how we got here, several factors played against that, so instead I will be taking you for a listen at some sweet 2006 music. I'll get us started by showing you a cover released in 2006 and then we'll have two covers of songs that were originally released in 2006. So find your iPod Nano and scroll that wheel! Or, alternatively, your Zune 30.
2006 in music.
The Rolling Stones
offered a
free concert
for 1.5 million people (the largest concert of this century so far),
Kelly Clarkson
cemented
American Idol
into the world of music by
winning the first Grammy
of an
Idol
alum,
David Gilmour
opened his first tour
after
Pink Floyd
's break-up,
OK Go
released their
iconic video
for
Here It Goes Again
,
Patti Smith
played the
last ever
gig at the legendary
CBGB
, the
High School Musical soundtrack
was the top selling album (for real!), and 19 different songs charted at #1 in the
Billboard Hot 100
. Our first song of this 2006 throwback was first released in 1989 but the cover in question came out on October 2006. The song is called
It's All Coming Back to Me Now
and here you have it on the voices of
Meat Loaf
and
Marion Raven
. The song has a history of disputes, as it had supposedly been originally given to Meat Loaf by his trusted composer,
Jim Steinman
; however, Jim wanted it to be recorded by a woman. Meat Loaf's insistence was such that this had to be settled in court, with Steinman prevailing and subsequently giving the tune to
Pandora's Box
(who?), and as such they released
the original song
. I wouldn't blame you for thinking the original version was
Celine Dion
's, who released
her cover
seven years later to a massive critical acclaim. But it was in '06 when Mr. Meat Loaf finally got what he wanted and was able to record what he calls the "definitive version" of the song, which in pure 2000's fashion was made public on his
MySpace page
. In all honesty, I don't think this version matches vocally that of Celine's, but it is true that the emotion embedded into the song by turning it into a duet makes for something special. And you should also listen to their
live version
, it's definitely something else.
Black Holes and Revelations
was released by
Muse
in 2006; that same year,
The Killers
released
Sam's Town
. Both bands rank high within my list of favorite artists, and prior to 2017, the two of them had never interacted musically. That all changed two years ago, during
Lollapalooza
in Chicago. Muse was slated to be the headliner of the first night of the festival, their fifth appearance in a Lolla festival; however, just four songs into their set, right after playing
Hysteria
, the location had to be
evacuated
by the City of Chicago due to a thunderstorm, much to the displease of those in attendance. Fortunately, the three remaining nights carried out as normal; the headliner for the second day of the event was The Killers, in what then was their sixth Lollapalooza appearance. During their set, the band from Vegas paid homage to the one led by
Matt Bellamy
by covering their 2006 hit,
Starlight
. Now,
Brandon
's voice and style is noticeably different from Matt' - you'll see Brandon struggle with the highest notes in the song - but to me it's a fairly solid cover, although, admittedly, the meaning behind it is what matters the most, since this was probably something they came up with hours before their set as a small nod to Muse. I do think
Uprising
could have been a better match for Brandon, so hopefully that's something that we could get at some point in the future, since The Killers quite like covering songs. In fact, their aforementioned set included
two
other
covers.
"
If I lay here, if I just lay here, would lie with me and just forget the world?
" Probably one of the most recognizable lyrics from 2006, this line is taken from
Snow Patrol
's biggest hit to date,
Chasing Cars
. Without fear of exaggerating, I can say this has become one of the quintessential songs of the 2000's; it currently holds the record for the
most played song of the century
in the United Kingdom, where it charted in the Top 100 every year from 2006 to 2014, that's eight full years after its release. It was also
the last song to be played live
in the legendary
Top of the Pops
. Three years later, in 2009, the group led by
Gary Lightbody
performed a
reworked version
live from the
Royal Albert Hall
, accompanied by a string section, which in my opinion makes
any
song
better
. Fast forward to 2012, at the now-defunct
iTunes Festival
, which used to be a month-long series of concerts broadcast live on
iTunes
. Think of a popular artist, go to YouTube and search their name + "iTunes festival" and you will more likely than not find they were one of the hundreds of acts to have played at the festival. Our cover above is precisely from 2012, and occurred at
Ed Sheeran
's second go at the festival (he also appeared in 2011 and 2014). During his encore, he brought Snow Patrol's lead singer, Gary Lightbody, to duet on his band's arguably most famous song. The end result is definitely a very different take on the original song, but quite an enjoyable one.
And that's it from me! I hope you enjoyed this small tribute to 2006. I will take a quick moment to congratulate everyone on this huge milestone for our newsletter; here's to 150 issues more! See you in 2032?
Touhou (Remix) Project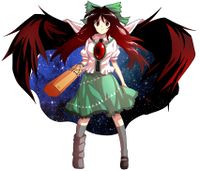 Hello, 'Shroom readers! Welcome to this month's edition of Touhou (Remix) Project! Honestly, considering the difficulties in balancing this section with the others, as well as the fact that I plan to take on a couple other sections in the future, I'm probably going to discontinue it after this year. But we've still got a couple more months of Touhou remixes, so stick with me for that long, will ya? For this month, we're listening to Nuclear Fusion, theme of nuclear hell raven Utsuho Reiuji!!
Let's start with the energetic stuff, because that fits both my tastes and the character. For once, we won't be splitting up instrumentals and vocals, but going through it all in a mixed blitz. Why, you ask? Because I can, I answer. We'll begin this special feature with Finsincsound's remix of Nuclear Fusion - fittingly enough, the closest one of them all to the original track. It's not really anything more than the original track with some added oomph to it, but sometimes? That's all you really want in your atomic reactor music. Accelerator by ALiCE'S EMOTiON is quite a bit different, though, going into the trance style. The new beat takes its cues from Nuclear Fusion, but a lot of the surrounding is quite a bit different here! Similarly, the eurobeat vocal remix WARNING! is an intense and powerful version of Nuclear Fusion. Keeps up the high energy theme we have going, with some wild vocals - and so does artillery fire, a Nuclear Fusion remix that reminds me of being out on a field during battle. It's hard to explain, but it really does feel like it fits the name of the song!
If you thought we were done with Nuclear Fusion remixes, though, you thought wrong - we're nowhere near done yet. Desolator by rider is one of my favorite takes on the theme, a hardcore electric version that blasts your ears in the best way. And it's not even vocal, and you guys know how much I favor vocals! Not quite as intense as Desolator but still up there is Error!! by Doppelman. Plenty of brass in this one - the trumpet is truly the dominant instrument in the Touhou ecosystem. Going back to intense vocals for a bit, there's RIA by Liz Triangle. Liz Triangle songs tend to take a lot of liberties with the originals, but the results tend to be worth it. Unfortunately, the circle disbanded a while back, so there's nothing new from them... alas, such is the fate of many good groups. One group that's still around is C-CLAYS, and one of their good old remixes is 狂奔Matter. Ignore the windows ping in there, it messed with my head the first time, and just enjoy the music and vocals going all in!
Contradiction by Irus has probably the most memorable intro of any Nuclear Fusion remix I've heard yet, especially if you're wearing headphones. The rest is good too, regular rockin' bop as you listen along. On the subject of the instrumental side, we've got Flame of Nuclear, which has actually been seen in a well-known touhou 3D animation, fight between Reimu and Utsuho. It might start off calm, but once it launches into the main song? You can tell. That finishes up the initial burst of what I like to group together as the high-energy remixes, so let's listen along to some more! 荒れ果てた地上の唄 by senya honestly does have quite a lot of energy, but it has a different feeling to it. One of those things I'm not good at explaining, which is why I chose a section that required me to talk about music. Genius!! little flare by A-ONE gives you some solid eurobeat, probably one of the catchiest songs in this entire list! A-ONE's got some good music in general, I'm honestly surprised they haven't come up more. Maybe they're just not doing the right songs... anyhow.
If you want rock that's got a different flavor to it, RD-Sounds has the track for you! Nuclear Sign "Energy of the Future" feels a lot different from the songs we've listened to before, especially since it departs a lot from the original Nuclear Fusion track. It's pretty similar to other RD-Sounds songs, though; they've got a solid style. We've also got 世界のウジウツ, which I... don't know the artist of! It's really catchy, though, and that's what matters, right? Probably. A lot more... loud, for lack of a better word, compared to most of the remixes. Frantic, as well, which is why I put it down here. In another case of "nuclear fusion vocals that feel different" is Nuclear Fusion by Alstroemeria Records, a calm song until the beat drops for about a minute in the middle. It's a really good song, though, easily one of my top three on this list. I highly recommend listening to it! Similarly, nuclear fusion by CYTOKINE is a chill vocal remix that gives off a calming vibe. Sure, it's got a solid tune to it, but that doesn't mean it fits in with all the crazy remixes I linked earlier.
Continuing our saga of "remixes that feel different from the regular nuclear fusion", we've got アリサ~始まりの歌 by Secret Messenger. If anything, this sounds like a song from classical music or the like, the kind of thing you wouldn't even assume was actually video game related to begin with. In a similar way, Solar Deity by Ghoulio is... well, I mentioned chill songs before, but this song is pure low-energy in a good way. It gives you the feeling of walking through a desert at a calm pace, feeling the sun and in no hurry. Maybe that's just me? Still, it's definitely the type of music you don't hear often. 灼熱鴉の暴走癖 by CarrotWine goes the other way, a huge, bombabastic orchestral arrange of Nuclear Fusion. It still doesn't fit with the earlier high-energy remixes, but it's definitely going for dramatic emphasis and impact. Use it for a final boss fight, maybe? Oh wait... To finish it all off, we've got Djedefre by C-CLAYS. Yep, they're back! With a completely different song from the other Nuclear Fusion remix they did. This one has a bit of an Egyptian vibe to it, which honestly fits well in a weird way. Maybe just because the bird of the sun would be pals with Ra? Either way, that covers Remix Project for this month. See you in two months for the final edition!