The 'Shroom:Issue 150/Fake News
From the Super Mario Wiki, the Mario encyclopedia
Jump to navigation
Jump to search

Editorial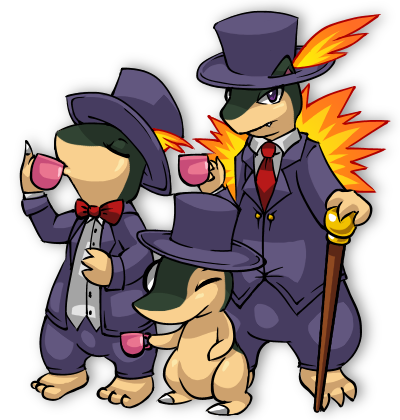 Fake News is back! (not that it's been anywhere) and welcome to another EXCITING and, er... and PRESENT edition of the Fake News! It's also a special issue! It's The 'Shroom's 150th birthday! That's right, 150 years ago in 2006 The 'Shroom was given life, and ever since it's been entertaining generation after generation, survived cataclysmic event after cataclysmic event, and we're finally here. Issue 150. I'm old enough to remember Issue L and how massive it seemed at the time. Then Issue 100 came out and blew that away. I wonder what'll happen for Issue 200...? Maybe we'll go back to the good old Roman numerals? That'd be nice.
I'm glad this issue is being released on the 21st of September because it gives me all the proof I need that Earth, Wind and Fire wrote September about this issue of The 'Shroom. Incredible. Truly visionary. Thanks a bunch lads. As with every September 21st you've gotta check out Demi Adejuyigbe's video because by this point he is pretty much the authority on this. He decides when it's September 21st. You got a problem, you take it up with him.
In addition to what we have here, be sure to look out for a special edition of Travel Guide written by the staff elsewhere in the issue. And our TV Tomorrow writer Quizmelon (talk) has branched out and written a special section, so please do check that out as well!
Section of the Month
FAKE NEWS SECTION OF THE MONTH
Place
Section
Votes
%
Writer
1st
TV Tomorrow
34
64.15%
Quizmelon
2nd
Obituaries
15
28.3%
Yoshi876
3rd
Weather Forecast
4
7.55%
FunkyK38
---
Entertainment Features
---
Quizmelon tells us what to watch on the telly.
[read more]

Mario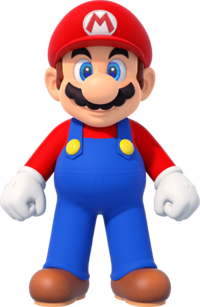 Hello 'Shroom readers! It's happened, what was once thought to be impossible has actually happened. The hero of the Mushroom Kingdom, scourge of the Koopa Troop, and whatever he was required to be in Dome City has died.
Having survived dips in lava, bottomless pits, having a sentient hat, and even the slow encroaching danger of a Goomba, the moustached hero has moved to the great beyond. Unfortunately, despite there being a wide range of Ghost Houses populating the Mushroom Kingdom and the areas surrounding it, I was unable to source Mario for an exclusive interview. And the Boos that lived there just covered their face when I approached. I didn't think I was that ugly…
Tributes for Mario poured in from various kingdoms. From BeanBean Kingdom, Prince Peasley expressed his sadness at Mario's death, although he admitted he still wasn't over Luigi's deaths several obituaries ago. The Bonnetors said they would keep a "stiff upper brim" for the fallen hero – can someone check if we can print that??? Meanwhile, the Koopa Kingdom threw a massive party following the news. Despite me breaking it to Bowser two weeks ago, at the time of writing he was still guffawing.
Since Mario's death, many heroes have attempted to prove themselves worthy of rescuing Princess Peach. These include Toad who planned to throw spores at Bowser, Waluigi who wanted to use his sensational dancing moves, and Captain Falcon who said he wanted to take life at a slower pace, but still do some good.
Those expecting to see Mario in this month's Mario Kart Competition will find that he has been replaced by Baby Mario, and that Fire Piranha Plant is taking over his role in the tennis competition, and some random robotic team is covering football.
The funeral will be held… Oh, actually it turns out Mario had some 1-Up Mushrooms, so he's actually completely fine. Well, I guess I'll see you next month!

TV Tomorrow is back for the 'Shroom's 150th issue! And this issue is a particularly special one for me, as well, as it's the first time I've written more than one article for a single issue. If you want to read about how a community of Mario fans unexpectedly formed on a forgotten trivia app, please do go and read it. But if it's the usual news about television you want, you're in the right place, so settle down and examine my top three picks for tomorrow!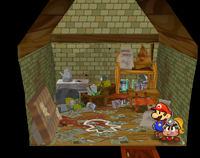 The Shroomlock Files: The Rogueport Killer
MKBC2, 10pm
Genre: Murder mystery
Critics praised the previous two Shroomlock Files specials, notable for their clever writing and faithfulness to the style of the old series. And as such, it looks like a Shroomlock Files special in September will become an annual tradition. This year's focuses on a vicious spate of crimes in the harbour town of Rogueport, where Shroomlock is supposed to be taking a holiday - but are the crimes the work of a mad serial killer, or someone more calculated?
Mario's Hottest Places in Space
MKBC1, 8.30pm
Genre: Travel show Mario's journey to visit the fiercest, fieriest galaxies in the known universe continues today as he visits the more lava-filled parts of Shiverburn Galaxy. He examines the mysterious drift of the galaxy's magma rocks and the curious contrast between temperatures within the galaxy, as well as playing an amusing game of Melon Spinning, the national sport. His compelling presentation style makes this a show worth watching.

The 'Shroom Story
MKBC1, 9.30pm
Genre: Documentary
This researched, informative documentary tells the story, from concept to the 150th issue, of famous Mushroom Kingdom newspaper the 'Shroom - that's right, this publication! A definitive history of journalism in the Mario world, the show is a suitable honour for a deserving news source, even though they didn't bother to get me in for an interview.
That's just a sample of the exciting television there is to watch tomorrow, so there's reason to spend September solely on the sofa, just like all the other months. Don't forget to pick up a copy of the 'Shroom next week, which will celebrate the 151st issue, and will also happen to include seven more special articles by me (as well as your regular TV Tomorrow). Thanks for reading!