Welcome to my lair...
From the Super Mario Wiki, the Mario encyclopedia
Jump to navigation
Jump to search

Hey guys, welcome to my talk page!...if there's a page full of errors for me to fix, fetch me one! I want to fix errors =P ...enjoy your day.
Welcome, Blackfire Onyx!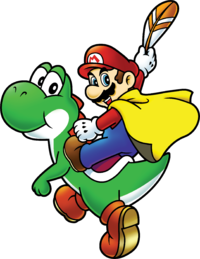 Hello and welcome to the Super Mario Wiki, a collaborative knowledge base dedicated to the Mario franchise. We're glad to have you as a member! If you have any questions, just post them on the FAQ talk page or ask an experienced member, patroller, or administrator.
The following pages contain guidance and information about reading, authoring, and participating in the Super Mario Wiki community. If this is your first time visiting, please read our introduction.
How do I do that?
Specific help
Categories
You are welcome to browse through the following categories:
External resources
Things you can do
Feel free to delete this message when you're done reading it. We hope that this information is helpful and that you have a great experience contributing to our encyclopedia and community. Remember to enjoy your time here and to also have fun!
Ahoy there. Thanks :D (sorry for the useless edit :P) --Fandro (talk) 10:59, 17 February 2014 (EST)
Please be my friend. I'm 15 just like you and want people to be nicer to me because my dark past still haunts me to this day. Epic Rosalina (talk)

THANK YOU SO MUCH!!!!!!!!!!!!!!!! I think my life on this wiki will finally turn around for once!!!!!!!!!!!!!!! Epic Rosalina (talk)
Forum comments
[
edit
]
Hi. Please read the big green template that's there for a reason on the top of some talk pages and don't leave forum comments when it's clearly forbidden. Talk pages in this wiki are meant for discussing about improving the article, not discussion about the subject of the article itself, speculation, or some opinions you have on the subject.

Ray Trace(T|C) 15:01, 23 February 2014 (EST)
A friend proposal
[
edit
]
Hello, my name is Skye. I recently got an account (which i pretend is a klub). You're friends with my first friend and i was wondering if you'd like to be my friend? Koopakoolklub (talk)User talk:Koopakoolklub
How are you doing?
[
edit
]
Is everything ok on your end of the web?

Triple K, Skye 21:35, 5 March 2014 (EST)
Signature
[
edit
]

Dear Blackfire Onyx,
Your current signature is in violation of one or more of the rules listed on MarioWiki:Signatures. Please change your signature and keep the regulations and requirements in mind when creating future designs. If you have not made the appropriate changes within one week of receiving this notice, your signature will be changed for you.
All you need to do is reduce the image size to 35px and your good. I had that same issue, but I fixed it.

Epic Rosalina
09:06, 7 March 2014 (EST)
The wiki must know
[
edit
]
Can you make a userbox to define our friendship? If you don't want to I will do it and you tell me what it should be like.

Triple K, Skye 21:56, 8 March 2014 (EST)
R.E.ing the R.E.
[
edit
]
No I don't. I can't think of one to join. Do you have a recommendation?

Triple K, Skye 16:58, 12 March 2014 (EDT)
Yus i am. ~~ Boo4761
State Tests
[
edit
]
I must study for state tests. So I will not be on often. Just letting you know.

Triple K, Skye 17:01, 24 March 2014 (EDT) (Like my new signature?)
Support reasons
[
edit
]
Hi. When you're supporting a article to be featured, only the original proposer can leave a support vote. If you are supporting then just put your username, unless it's an unfeature nomination. Thanks. Yoshi876 (talk)
Hi Fandro! I didn't know you were here too!
01:05, 12 April 2014 (EDT) I've been here since December actually :P
19:37, 12 April 2014 (EDT)
Your fanfics?
[
edit
]
May I please read one? About him?

Triple K, Skye 09:49, 26 April 2014 (EDT)
Need 1 more friend?
[
edit
]
Can I be your friend!?

11:39, 27 April 2014 (EDT) Daisy 187
Your votes
[
edit
]
Please do not vote or otherwise edit in inactive nominations. By opposing, say Blooper's nomination, you do not want the article to be featured. There is a rule, however, that allows nominations to fail if the nomination is not edited for one entire month. By opposing the nomination, you are actually extending the nomination a month further. If you hadn't edited, the Blooper nomination should've failed by May 9, 2014, so there really isn't a good reason to edit, oppose it, and tack on a "per all". It's just an FYI, and while it's not against the rule (votes are encouraged otherwise), again, there's no need to beat a dying horse further.

Bazooka Mario BadaBoom! 15:56, 3 May 2014 (EDT)
Just check the history (the history tab) of the nomination page to ensure the last vote wasn't more than a week ago. Then, make your own judgement if the nomination needs to be edited or not. You can figure this out, right? ;P

Bazooka Mario

Bada

Boom

! 16:03, 3 May 2014 (EDT)

Haha you probably just overlooked it. It's good I let you know, though. ;D

Bazooka Mario

Bada

Boom

! 16:13, 3 May 2014 (EDT)
Errors I found on your page
[
edit
]
Your name should be 'Mr. Bully all who try to have fun'. Your a little kid who trolls and fails. And I'm MGGU.
These Superstar Boxes of THE KOOPALINGS
[
edit
]
|-
|
|-
|
|-
|
|-
|
|-
|
|-
|
|-
|
Post at least ONE of them or I'll stuff you inside a Userbox, like when Lugwid von Koopa bit Lemmy, I shoved him in a userbox...
Read my userpage, I was once a good user, but got framed for vandalism. I've lost interest in this wiki, so I've admitted what I've done. See ya.

Epic Rosalina
18:24, 26 June 2014 (EDT)