The 'Shroom
:
Issue VII/Upcoming Games
From the Super Mario Wiki, the Mario encyclopedia
Jump to navigation
Jump to search
This is my first time doing the Upcoming Games section, but, I tried my best here.

Mario Kart Wii game looks quite interesting, actually.
As a Mario fan, I have played my share of Mario Kart games. Compared with Mario Kart: Double Dash!!, this game looks like it will do better in the market. The new interactive functions on the Wii, as well as the Wii Wheel being released with it, will definitely make this game a big success amongst us Mario fans. The release for this game will be in early 2008 for America, with a Japanese, European, and Australian release later in the year.
Some of the characters confirmed are Mario, Luigi, Yoshi, Peach, Wario, Waluigi, Toad, Bowser, and even Baby Mario.
Another interesting factor would be the removal of Karts, and the entrance of actual cars, that suit the character, ranging from a Hot Rod for Waluigi, to a Baby Pram for Baby Mario.

Many have loved the Mario Party series for quite a while, since its original release in 1998. After the failed attempt at a Mario Party for the GameBoy Advance, Nintendo has finally taken a try at Mario Party DS.
Hopefully this game does better than its prequel, Mario Party DS features similar gameplay to previous Mario Party installments. The story to the game, is that Bowser shrinks everyone to a very tiny size, and they now have to get back to their normal sizes, by beating Bowser. Mario, Luigi, Peach, Daisy, Wario, Waluigi, Yoshi, and Toad have been confirmed as playable characters. [[It is planned for a release November 19, 2007 for America, November 23, 2007 for Europe, but a Japanese or Australian release hasn't been revealed yet.
The Nintendo DS's dual-screen and touch screen features will definitely show a unique brand of Mini-Games, and new style of play.
One of the most anticipated games, Super Smash Bros. Brawl continues on the typical fighting style of the very popular, Super Smash Bros. series.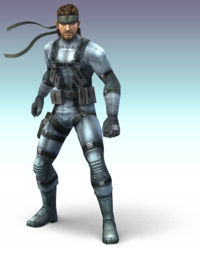 The game brings back the gameplay from the last few games, returning with old and new characters. The new characters that have been confirmed, are Pit, Wario, Zero Suit Samus, Ike, Pokémon Trainer, Diddy Kong, Meta Knight and Solid Snake. This game is notable for introducing the first Third-Party character into Super Smash Bros., with more to come. The game will support control of the Wii Remote+Wii Nunchuk, Wii Remote by itself, the Wii Classic Controller, and the Nintendo GameCube Controller. The release for this game will be December 3, 2007 for America, with a Japanese release shortly after. Europe and Australia will be getting this game next year.

Probably one of the most interesting aspects of this game, is the new story mode, The Subspace Emissary. Unlike previous games, which had the player fight numerous other characters in a typical fighting style, the Subspace Emissary introduces unique Bosses, an actual Story Plot, and new gameplay into Super Smash Bros.
To see more information, go to the Smash Bros. Dojo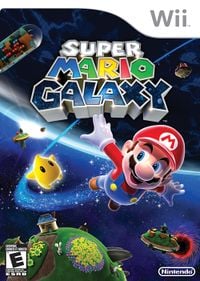 Super Mario Galaxy, the sequel to Super Mario Sunshine has been a source of controversy amongst many fans. "Will it do good, will it do bad", considering the unpopularity of Super Mario Sunshine. However, this game seems to be on everyone's wishlist.
Super Mario Galaxy stars Mario, who now has to journey into space, to find Princess Peach, who has been kidnapped by an unknown villain. He travels through several different obstacles, unique to the new Mushroom Universe. Mario will now have new abilities as well, including the Bee Suit, and Boo Suit, which allow him to fly and move through walls, respectively. Bowser has been confirmed to appear, most likely as a Boss character, and a new female character, Princess Rosetta, will be appearing. As to what her role is, exactly, is currently unknown.
The Wii's functions will be used greatly in this game, as well as a new multiplayer function, which was absent in the original two games. The game will be released in America on November 12, 2007, and released just 4 days later for Europe, and most likely Australia. A Japan release has yet to be confirmed.
Mario and Sonic have always been rivals in the marketing business, with Nintendo and Sega constantly mocking each other. They finally teamed up to work on a crossover between the two games. Mario & Sonic at the Olympic Games will be the first time Mario and Sonic have ever appeared in the same game together.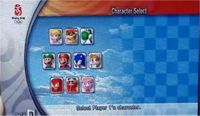 The game will be featured on both the Wii and Nintendo DS. Shigeru Miyamoto stated that he did this, because both consoles have unique functions, that can provide enhanced controls, and gameplay. There will be over 20 characters featured in the game, and will have a wide range of Olympic Events. At this current moment, 10 characters have been confirmed; Mario, Sonic, Luigi, Tails, Yoshi, Knuckles, Peach, Amy Rose, Bowser, and Dr. Eggman. Daisy, Waluigi, Wario, and Shadow have been hinted for the game as well. Referees will also be watching over the game; Cream, Toad, Lakitu, Charmy Bee, and Shy Guy have been confirmed as referees.
The game will be released on November 20, 2007 in America, with the Wii release of the game on November 23, 2007 for Australia. Europe and Japan will get the game during the Christmas Holidays.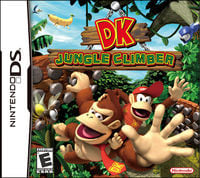 Now, I haven't really played many Donkey Kong games, but I do know as a fact, that they are really good. DK Jungle Climber is the sequel to DK: King of Swing. With the new Donkey Kong Country graphics, and new DS gameplay, this game appears to be a rather worthwhile game. It also has Multiplayer options, allowing up to 4 people to play the game. The story circles around these Banana aliens, called the Xananab's, who send Donkey Kong and Diddy Kong on a quest to find the magic crystal banana. Donkey Kong, Diddy Kong, Dixie Kong and Funky Kong are all playable characters, with Cranky Kong, Wrinkly Kong, Candy Kong, and King K. Rool acting as NPC's. The game has already been released in Japan, with a September 10, 2007 release for America shortly after. Europe will get the game on October 12, 2007, and an Australian release has yet to be decided.
Originally known as Donkey Kong Bongo Blast', then known as Donkey Jet, Donkey Kong Barrel Blast is the official name for this game. It is one of the few Donkey Kong racing games, after Diddy Kong Racing, and the remake, Diddy Kong Racing DS.
This racing game is definitely, as every character rides on a barrel car, which hovers in the air using jets. This also allows them to ride through the stages at alarming speeds. The game will have full support of the Wii Remote and Wii Nunchuk. The game features 17 playable characters, and 16 definitely race courses. It also has a very large amount of unlockable characters, and also debuts several Kritter characters. Barrel Blast was released in Japan on June 28, 2007, and will be released in America on October 8, 2007. No European or Australian release has been decided yet, however.
Not much is known about Donkey Kong Wii, so I'm afraid I can't say much about it. All I have to say, is that it being an adventure Donkey Kong game, like Donkey Kong 64, it will most likely do well amongst Donkey Kong fans.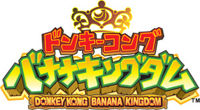 Not to sure if I can actually play this or not. I don't go to Arcades, and Donkey Kong: Banana Kingdom will likely be Japan-Only. Regardless, I don't exactly think this game will do well, as Arcades don't seem as popular as they used to be. However, I could be wrong, cos' the Video Game business is full of surprises. We have no release date, nor do we have any real information on the game.