The 'Shroom
:
Issue 171/Palette Swap
From the Super Mario Wiki, the Mario encyclopedia
Jump to navigation
Jump to search

Director's Notes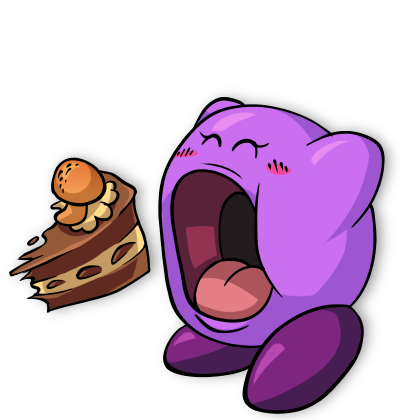 Welcome to the super summer Special Issue of the 'Shroom!
It's my 100th issue! Mostly. I've been here for over 8 years, and it feels like I've been here forever. Unlike MCD, I'm not going anywhere, I've still got a lot of issues in me, so nothing is going to change. Thank you, everyone, for your amazing support of Palette Swap. This place has really grown over the years and I'm super happy with how this place has gone from just featuring official Mario art (hey, I used to write Sprite of the Month), to featuring a wide variety of media and fan-created content. If you want to join this crew (these guys are great and I adore them), feel free to reach out and apply for a section! You can choose something that has been written before, or you can write something new. It's all up to you!
This month is packed full of amazing content for you to read, both from guest writers, current writers, and a returning writer! Our marvelous Director, Hooded Pitohui (talk), has written a special section of Mario's Boombox for our special issue, and Kirbyo (talk) is dropping in with a personal top 5 in Kirby Music Madness. Our resident author, Magolor04726 (talk), will be starting a new section of short comic strips as well for future issues as well, so please check those out and give him some feedback! Additionally, we have a special submission from Magolor this month: he has provided an update on his Mario Wiki Family Portrait! Coupled with that, I'd just like to plug our "Community Advertisements" tab here: if you have art, or music, or a website that you would like to advertise, you can do it here in Palette Swap! Want to show your art? Send it in! Got a Soundcloud page? You can PM me a sample on the forum. Once you send in your work, we will review it to make sure it's appropriate for our readers, then we will publish it. If you have any questions about our process, please PM me on the forums (@Neon J). I'm very excited to announce as well the return of veteran composer Stooben Rooben (talk) and his 8-Bit Amphitheater section, where he will bring us 8-bit remixes every other month. Stooben, welcome back and we are so happy to have you writing with us again! Chester Alan Arthur (talk) has chimed in with an exclusive look at a twisted villain: The Devious Workings of Phineas J. Shoe, which he will be writing monthly to detail how the villain will join a lot of us: paying off debts and fixing his credit getting back to evil plans after losing in Mushroom Kingdom Smackdown.
How about that E3, huh? BotW 2 looks great, but my personal highlight had to be the new trailer for SMT5. I'm ready to jump in and get my butt kicked by the difficulty. Looks great, Atlus, I'm excited for November! I have started Nocturne, with the help of my best friend, who is an SMT veteran. It's slow going at first and pretty depressing, but I'm going to get through it because unfortunately my favorite demon in the series is endgame material. I'll get there, I swear. But in the meantime, I've finally managed to finish the DLC Pokedexes from Sword and Shield with a friend's help! Spoiler alert, the reward for finishing the Tundra Dex isn't very great. Lower your expectations. Now that I've cleared the cheery, cute Pokemon game, back to the devastation of SMT. Yaaaay!
Everyone has done amazing work this month, and we have a full roster for you to read, so I'll let you get to it. Happy reading!
~FunkyK38
Section of the Month
Taking a big lead in the Section of the Month results for last month's issue is Goombuigi (talk), who featured several very blue levels in Super Mario Maker Showcase. Next up is winstein (talk) who talked about the history of Monty in Drawn and Pressed. Coming in third is Magolor04726 (talk), who updated World of Plight with a chapter featuring an entry from Steve's diary. Finally, we have Yoshi876 (talk), who looked at the boxart of Mario Artist: Paint Studio in What's on the Box? Thank you to everyone who voted, and please keep it up for this month's issue as well, for the large competition we have this month!
---
Music Sections
---
The glorious chiptunes return to Palette Swap!
[read more]
What's on the Box?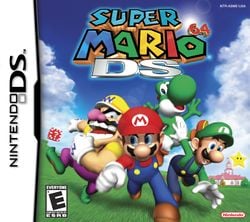 Hello readers, and welcome back to What's on the Box.
I've probably been playing video games for close to 16 years, and I still remember the thill of getting a Nintendo DS, even if it wasn't my first console. And while I had many DS games, I remember plugging hours in Super Mario 64 DS, even if a lot of it was just on that matching face card mini-game.
The original boxart for Super Mario 64 isn't the most interesting one out there, but this one actually has a lot of merits. It instantly shows people who might be more familiar with the original game how this version is different, with the introduction of three new playable characters: Yoshi, Luigi and Wario. That said, it does look like they're all incredibly eager to go rescue the princess, or get some cake, as they're practically fighting, especially Mario and Wario.
Although given that Princess Peach's castle is actually in the background, perhaps they're all trying to get away first, I mean, there's only so many times that you can face Bowser. After that, the boxart does get a bit plain, only featuring a Warp Pipe, a Star and a ? Block.
This is also maybe another little hint towards some new features, as each of the characters gain something different from hitting the block, allowing Luigi to walk through certain walls or Wario to become Metal Wario.
I must also take this opportunity to say that the clouds featured on the boxart are incredibly pleasing, and I like how fluffy they look. They'd be good for Mario to fly through with his Wing Cap.
It is hard to say what this boxart is missing, although I did say it was a bit plain, it makes sense for it to take place on the grounds of the castle, as that's where the game begins, and it features the game's main selling point, all the new characters to play at. Given the fact that Lakitu is filming the adventure, perhaps it would've been nice to have him and his camera behind the brawling heroes, but it's not a bad thing that he's not there.
I think we've looked at some poor boxarts over the past few months, and perhaps this is some nostalgia talking as I really do love this game, but I think this is a good boxart. As said in the previous paragraph, it gets across everything someone needs to know about this game, whether you're a veteran to the series or picking up a Mario game for the first time. I also like how it uses the old logo of the series with the sparkly new DS logo.
Super Mario Maker Showcase
Hello, 'Shroom readers! Welcome back to Super Mario Maker Showcase, the section where I showcase levels from Super Mario Maker 2 and analyse their structure and mechanics to show what makes them stand out among the bunch. This issue is themed around art and music, to celebrate FunkyK38 being the Director of Palette Swap, the very team that this section is in, for 100 issues! Therefore, I will be taking a look at some art- and music-themed levels. Let's see what kind of creative levels I was able to find.
Note: All information here is accurate as of June 2021.

● Level Making Simulator ●
Name:
● Level Making Simulator ●
ID:
K7D-NB5-42H
Creator:
TDM
Description:
Build your own level by choosing items and play it ! [Inspired by ]
Tags:
Art, Single player
Difficulty:
What a way to start! If you've ever felt the need to make a level while playing a level, this level will fulfill that somewhat obscure need. The idea behind it is quite simple - the player picks between several items to feature (such as a Buzzy Helmet and a Spiny Helmet, and a Fire Flower and a Superball Flower), and after all of the items have been chosen by the player, they will play a short level with those objects. While the objects only make minor changes in gameplay to the final level, it's interesting on a technical level to see this implemented, and I can picture a mechanic like this in various scenarios. Since the aim of this level is merely to demonstrate the mechanic of choosing your own items, there isn't much of a challenge to the level, which isn't necessarily a bad thing. If you're curious to see how a mechanic like this is implemented, I'd recommend to check out this level, but players who would prefer a more traditional or challenging experience might not enjoy it as much.
Mario goes to the Cinema
Name:
Mario goes to the Cinema
ID:
F15-Q8Y-XRF
Creator:
Ralphus
Description:
Get a ticket and choose one of two movies. Play twice to see both! Enjoy!
Tags:
Themed, Art
Difficulty:
Thinking about going to the cinema to watch a movie? Well, what if I told you that you can experience the cinema from the comfort of your own home, in Super Mario Maker 2 in fact? That's right, for the creator "Ralphus" has opened up a virtual cinema. It became so successful that he ended up making many more! The virtual cinema experience is very authentic to a traditional one. Firstly, you will need to stop at the Monty Mole in front of the building to buy a movie ticket - er, that is, a key. Afterwards, you can enter one of the buildings and pick one of the two movies available - "Goomba in Love", or "Night Mare". Since you only have one ticket, however, you can only pick one film. Maybe this is too authentic to a traditional cinema... The movie "Goomba in Love" tells the tragic tale of two Goomba lovers, one with a shoe, and the other with a stiletto. Unfortunately, the female Goomba is destroyed by a huge Bob-omb (I cried at this part) and so her boyfriend wants to bring her back to life somehow. After an intense quest, dodging giant saws, avoiding flames of fire, and conquering Boom Boom, he finally finds a 1-Up that brings his beloved friend back to life. The second movie, "Night Mare", is a traditional horror movie. Its story revolves around a Koopa Troopa wandering around a Boo-infested area, and being killed and burnt in flames, with a creepy face watching from the shadows. This level is one of my personal favorites not only because of the concept, but also because of the creativity behind the two movies. If you try out this level, make sure to get some popcorn!
Assemble Your Own Robot 3.0
Name:
Assemble Your Own Robot 3.0
ID:
X9M-YT7-MPG
Creator:
Luca
Description:
3.0 has 18 different possibilities. Sorry for mistakes. I hope you enjoy.
Tags:
Technical, Single player
Difficulty:
While this level doesn't have the "Art" tag, it involves creating a whole robot, so I'd say it's artsy and creative enough to fit in with the other levels that I'm covering. I was quite impressed by the possibilities in this level, and I think mix-and-matching the various parts of the to-be robot is a lot of fun to do. While like the level-making simulation level, it involves making and so there isn't much challenge, I find the novelty of assembling a robot out of various parts in the game fascinating enough to be worthwhile. Each robot consists of four parts - the base, the body, the arms, and the head, and for each part, the player has two options to choose from - black or red (with the exception of the base, which has three options). While the process of assembling the robot is quite lengthy, it's interesting to see it come together. While I think an all-black or all-red robot probably looks the best, mixing and matching the parts can also lead to some interesting results, like the robot that I made in the thumbnail.
Rainbow Rush Galaxy
Name:
Rainbow Rush Galaxy
ID:
S7P-DR9-1HG
Creator:
GokouD
Description:
Blast through six colour themed zones!
Tags:
Standard, Themed
Difficulty:
This level revolves around the theme of color, and so it's quite appealing to look at! Despite what the description says, there are actually seven colored zones (albeit one of them is shorter) - red, yellow, green, blue, purple, black, and white. Each zones contains almost only elements of a single color. This limitation makes each zone harder to make, but at the same time it's interesting to see which elements were used to make them and how they were put together. The first zone is red, with conveyors, mushroom platforms, pipes, and key coins. Once the player collects all five key coins, they can progress to the yellow zone, which is a desert area. It has coins, moving platforms, donut blocks, brick blocks, and swinging cranes. The third zone, which is green-themed, returns to the underground, and it contains vines, pipes, bouncing donuts, and Koopa Troopas, along with a few 1-Ups here and there. The blue zone contains blue skull coasters, blue Spike Tops, and icicles, and an area with a P-Switch where the player has to reach the P-Switch door before the timer runs out. The purple zone is the shortest, with only purple pipes to slide on. The next zone, the black zone, is the most difficult, with Skewers, Banzai Bills, Cannonballs, Bob-ombs and Buzzy Beetles to avoid, and the final area, the white area, is full of clouds to ride on to the goal. A nice touch in the level is that it gets gradually more difficult as the zones progress - there is no danger in the red and yellow zones, the green and blue zones are mildly difficult, and purple zone is the build-up before the climax, the black zone is the climax and the white zone is the conclusion.
♪ ♪I'm Blue - Eiffel 65♪ ♪ ™
Name:
♪ ♪I'm Blue - Eiffel 65♪ ♪ ™
ID:
R0R-8JB-6FG
Creator:
SMMPiano
Description:
Yo listen up, here's a level about a little toad who lives in a blue world.
Tags:
Music, Single player
Difficulty:
And we'll conclude with none other than a music level, based on the famous song "I'm Blue" by Eiffel 65. However, this isn't just any music level - it also is an intense platforming level. You'll find yourself jumping over Spike Tops and dodging Icicles, all with the music bopping in the background. And a bop it is indeed! The first section is the chorus of the song, and already it begins with a rapid-paced autoscrolling section. After this, there's an intermission in the music along with more precise platforming, and then the chorus begins, with more precise platforming. Afterwards there's a brief showdown against Ludwig which involves avoiding the magic ovals that he shoots, as well as kicking Buzzy Beetle shells to defeat him. If you've managed to get through all of that tricky platforming, congrats! You've made it to the end of the level. It isn't just the music that stands out among the level, the visuals are great as well. Since the song is about the color blue, nearly all of the environment is blue, hence the Icicles, blue platforms, and Spiky Tops, among other things. If you want to try this level, I recommend it, but keep in mind you'll have to deal with very tricky platforming (especially if you have Joy-Con drift like myself).
---
I hope you enjoyed this art-themed showcase! Next issue will return to a more usual set of levels. If you'd like to submit a level that you'd like to see featured in this section, whether it is your own or one that you've played, you can submit the name and ID in this thread. I'll see you next issue with more Super Mario Maker 2 levels!
World of Plight
Written by: Magolor04726 (talk)
(Special thanks to FunkyK, for helping with my story, edits, publishing, and generally being an amazing editor!)
Rosalina & Luma
Polari and several of the other Lumas are growing restless ⭐ Not only do they think they will be inadequate defense should someone kidnap me, ⭐ they are worried that they may have to merge with one of those Rabbids for next year's performance of Mario + Rabbids Sparks of Hope, but I assured them that none of them will be needed for the occasion. The "Sparks" ⭐ would be entirely new and would not require any of the Lumas under my care. The "Rabbid Rosalina" addition disturbs me. I do not know why such a fusion would be necessary for the performance, but I will simply have to trust that she and the Sparks will be a great help to Mario and the others.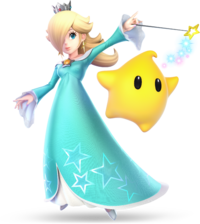 ⭐ While I may not know much about the Sparks, I cannot deny that they will be powerful. I think they would do wonders for the Smash Brothers facility. Everyone is on edge and it seems like most of the Fighters would welcome a new defense or ally such as these, or even if it were only for comfort ⭐ Some of the others have been up late at night, unable to sleep for fear of being kidnapped. I have heard that Bowser and Bowser Junior even went as far as to barricade themselves in their room for the past few nights. ⭐

Trust is dwindling rapidly amongst the Fighters. They are only willing to trust those with whom they are truly close to and even then, they do not entirely trust anyone ⭐ Marth and Roy used to be the best of friends, ever since the Melee campus, but now they are not even willing to eat lunch together. Some of the scheduled fights have become extremely brutal as well. It seems to be the only way for most to vent their anger and taking it out on their opponents will only harm their relationship in a disastrous way. Cloud went full force against Wario, almost to the point of hospitalizing him. This is not something you would have heard about before people started disappearing. We need to trust one another if we are ever going to solve this mystery. ⭐

This is not the Smash Brothers group I agreed to join. ⭐
Lucas
I'm very grateful to Kumatora. If she hadn't taught me PK Freeze, PK Fire, PK Thunder, and the PSI Magnet, I don't know if I would have been invited to Smash or even stood a chance. I mean, psychic powers are great, but if I didn't have them, I'd just be some kid with a stick and a pet snake. The snake isn't even mine to begin with; Duster loaned it to me for Smash. And apparently I'm not allowed to use PK Flash because it would get quote-unquote, "too confusing for the viewers to distinguish between Lucas and Ness." Please. Like there's not already a huge difference between our fighting styles.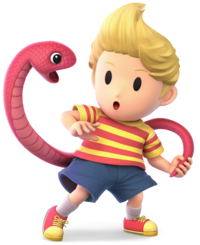 Joining Smash has done wonders for my popularity, but I'm beginning to regret joining. People are vanishing left and right, and before you know it, I'll be gone and forgotten like… I don't know, something easily forgotten. The stress is absolutely grating on my nerves. I wish Boney was here to comfort me.

Well, then again, maybe I don't need him. It's actually been a while since anyone's gone missing. Ever since Alex disappeared, they've really clamped down on security. Not that that helps trust around here. I swear, it's like the most terrifying game of Mafia you could ever play.

Hey guys, thanks for reading this month's issue of World of Plight! I hope you enjoyed it!
Congratulations to FunkyK for her 100th issue as editor of Palette Swap! I've enjoyed working for her and hope she'll stick around for 100 more issues to come!
If you have any leads for me or suggestions for who I should interview, contact me on the Mario Boards.
From the Palette Swap studio,
Magolor04726,
Artist Extraordinaire
The Devious Workings of Phineas J. Shoe
By: Chester Alan Arthur (talk)
MEANWHILE, SOMEWHERE DEEP WITHIN THE EARTH'S CORE, THAT DIABOLICAL FIEND DR. PHINEAS J. SHOE AND HIS PUT-UPON ASSISTANT ROSE HATCH A NEW SCHEME.

We cut into a subterranean lair located deep within the center of the Earth, where Dr. Phineas J. Shoe sits in his den, drinking a cup of tea staring at a map of a desert.

"YES, OF COURSE! WHY DIDN'T I THINK OF THIS SOONER!?" he exclaims, staring at a picture of a pyramid.

"ROSE GET IN HERE NOW! I HAVE FINALLY FOUND THE CREATURE THAT WILL WIN US THE MUSHROOM KINGDOM SMACKDOWN. A CREATURE SO POWERFUL NO MAN OR CREATURE WILL BE ABLE TO DEFEAT HIM! BWAHAHAHAHAHAHAHA!"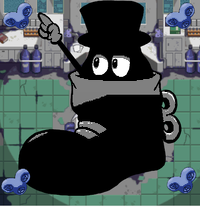 Entering from a hallway comes Rose with a troubled look on his mind. "That's great boss. There's just one thing..." Rose says before Phineas J. Shoe cuts him off.

"QUICKLY ROSE! WE MUST CHARTER A PLANE AT ONCE! AND WE'LL NEED TO PICK UP SOME OF THOSE OLD FASHIONED DESERT ADVENTURE CLOTHES TO KEEP WITH THE THEME!" Phineas exclaims excitedly.

"Well boss, I'd love to, but there's just one problem..." Rose says before getting cut off again.

"PROBLEM!? HOW CAN THERE BE A PROBLEM!? THIS PLAN IS PERFECT!" screams the so-called doctor.

"Well, I was going over your financials, and it, uh, seems that you're broke" explains Rose.

"WHAT!? BROKE!? HOW CAN THIS BE!?" the bewildered doctor yells.

"Well, in the last four months we've used experimental technology to create life, purchased a map of a lost temple and then chartered a plane to find said temple, purchased a dozen jars of magic paint, oh andofcoursetheresalsomyfifteenpercentpayincrease" Rose says, making sure to say the last part under his breath.

"YES ALL WORTHY VENTURES," replies the oblivious doctor.

"Anyways, we did all of that to win Mushroom Kingdom Smackdown and the prize money and we haven't won any matches," explains Rose.

"SO WHAT SHOULD WE DO!?" cries out the panicky doctor.

Upon hearing this, Rose pulls out some charts and graphs that say budget on them and begins to explain the concept of proper budgeting to Phineas J. Shoe.

Unfortunately Phineas J. Shoe immediately tunes him out and thinks to himself, "HMMMMM... FIRING ROSE WOULD SURELY FREE UP SOME CASH... BUT THEN WHO WOULD MAKE THE TEA? HMMMMMM... BETTER KEEP HIM AROUND."

Rose mentions something about selling the mad doctor's inventions, snapping Phineas J. Shoe back into attention. "OF COURSE, YOUNG ROSE! CAPITALISM! MAN'S BEST FRIEND! WE'LL SELL OFF MY BRILLIANT WORKS AND BE BACK IN THE BLACK ANY DAY NOW," he says, with a smile beaming on his face.

"I'm glad you agree, because I was looking around and there's a lot here that could do some real good," Rose begins to say before being cut off.

"GOOD, ROSE? GOOD? YOU'D DARE INSULT ME? MY CREATIONS ARE MADE FOR MISCHIEF AND MAYHEM, NOT PEACE AND LOVE! NO ROSE, WRITE THIS DOWN AND SEND IT TO ALL THE BAD GUYS THROUGHOUT THE LAND. LET THEM KNOW THAT THE WORKING OF THE GREAT PHINEAS J. SHOE ARE NOW FOR SALE!"

With that, Phineas J. Shoe beings to laugh maniacally as we fade to black.
Drawn and Pressed

The comic strip scene is dominated by the lighter-skinned cartoonists, but there are indeed cartoonists that are not described as such. In fact, there are quite a few African American cartoonists, which includes Ray Billingsley (Curtis), Robb Armstrong (JumpStart) and the much older Morrie Turner (Wee Pals). For this article, I have chosen Keith Knight's cartoon The Knight Life, which is a relatively new creation, debuting in 2008, but unlike the other cartoons I mentioned, it has also ended its run, with the last cartoon being published in 2019. Besides drawing the comic strip The Knight Life, Keith Knight also drew the irregular th(ink) and The K Chronicles where the former is a political cartoon with a slant on African American issues, while the latter is more or less autobiographical with a humorous slant. In a way, The Knight Life combines both traits in both comic strips, with an added zaniness that makes for better reading.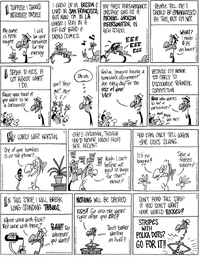 The main character of this comic strip is heavily based on the cartoonist, also named Keith Knight, where he is also a cartoonist, and sometimes he would be conversing with the interesting and eccentric characters within the comic. This is not the worst thing since he is able to portray himself as a target for jokes. His family is also portrayed in the comic strip, including his German-born wife Kerstin, his two sons and occasionally his father. Some of Kerstin's mannerism are gently made fun of within the comic, such as the mangling of English idioms like "take a freeze tablet!" (it's a corruption of "chill pill"). As far as I know, the other characters that are not family to the main characters are fictional, including Keith's rapper neighbour Dexter and his upright and well-read son Dexter Jr., as well as some of the friends like Clovis and Gunther.
There are various subjects that this comic strip tackle, and it's even mentioned in one of the early cartoons that the cartoonist isn't afraid to "break long-standing taboos" and that "nothing will be sacred". One of the things the comic covers is a comedic portrayal of Keith's family life that includes his wife and his children. His wife is even portrayed as having a secret identity vigilante called "Masked Maggot" that somehow convinced the character Keith that she is not him despite his suspicions. Another occasional thing that is touched upon are "Life's Little Victories", where there are tiny things in life that felt like worthwhile accomplishments, which would only be shown on Sundays. Besides the comedic portrayal of the life of Keith's family, the comic occasionally touches on the societal issues in a comedically succinct way, such as racial injustice (though not as obvious as his single-panel cartoons). A lot of the time from what I see, this cartoon has a lot of weirdness that I enjoyed, not to mention the occasional pun here and there.

This comic strip ended in 2019 as previously mentioned, and the way it ended is also rather comical. In the final weekdays of this comic strip, the main character was invited to visit a dying child in a hospital to grant a final request, and as it turns out, the final wish is to abruptly end the comic because she hated it. Perhaps the fact that Keith Knight was currently working on a show, titled Woke, have something to do with why he decided to reduce the commitment in working with this comic strip, and so it ended as abruptly (and comedically) as it did. After all, working on a show requires a good deal of commitment.

An interesting tidbit regarding the cartoonist is that his reasoning for going into cartooning is that "It really is a way for me to express myself and to keep me from going crazy", and what drives him crazy is that "[The United States is] built on ignorance of the past and if we don't acknowledge what happened in the past and don't rectify and make amends, then we're destined to continue to go this way"[1]. This thinking applies more to his single-panel cartoons more than this comic strip, but even then, some of those topics are touched on in it as well. His motivation in the expression of injustice isn't limited to cartooning, for it is also present in his show and public speaking.
Overall, I enjoyed the unique perspective within the cartoons provided by an artist who is a minority in his country, and in a sense, it is enlightening. What's interesting is that I only discovered this comic strip after its run is completed, but after I decided to check it out I found a really great cartoon.
The Knight Life's reruns can be read at GoComics. Note that the first available comic strip isn't the first ever, but the rerun publishes every comic strip, so every weekday comic strip is available but the Sunday ones aren't fully available yet.
Thank you for reading.
---
References
Mario's Boombox
Written by: Hooded Pitohui (talk)
Hello, all of you readers of The 'Shroom! With Palette Swap being the focus of this issue, I couldn't miss this chance to write up another edition of Mario's Boombox. What's better for celebrating one hundred issues of Palette Swap with FunkyK38 at the helm than taking a look at a fan-made music video? Combining visual art and music, and with a cross-cultural story behind it, SirHamnet's version of "Deathly Loneliness Attacks" is the perfect music video to put under the spotlight this month.
This video has a bit of an interesting history, considering that it started off completely unrelated to videogames. Well, perhaps it's more accurate to say that the music which inspired it originally had nothing to do with videogames, instead being a Hatsune Miku song posted on the Internet back in July of 2017. A few months later, a fan going by the name of InvaderT made their cover of the song. Even at this point, though, the music, while certainly a fine tune on its own, lacked the connection to videogames of any kind.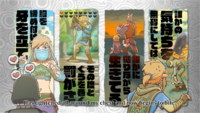 At some point, an apparent fan of both the original song and The Legend of Zelda: Breath of the Wild secured InvaderT's permission to take his cover of the song and create an animated music video to go along with it. After months of work, Melay posted the original version of the "Deathly Loneliness Attacks" music video on November 14th in 2018. While I can't speak to what inspired Melay, I can say for sure, watching the video, that they did an admirable job connecting the song to the depiction of Link in Breath of the Wild. Watching the video puts into perspective Link's experience in the game, waking up utterly alone, most of his allies from the past dead and gone and a sense of failure to bear going forward. It highlights both the transient encounters and allies he finds throughout the rebuilding land of Hyrule in the game and nods at both at Link's lonely, brooding side and the side of him best represented by an eager young man surfing down snowy slopes and cooking strange dishes. Of course, the attention to detail and sheer number of references to little details from the game help to make the video a treat for fans, too.
In March of 2019, SirHamnet, with Melay's permission, posted an English cover of the song (the very one linked in the opening paragraph here), with Melay's accompanying animation and with the instrumentation from InvaderT's cover of the song, making the song even more accessible to an audience of English-speakers.
To tell the truth, there's not too much to be said about this little video. It's a treat for Breath of the Wild fans, and is well-made enough that it ought to capture the attention of even folks with almost no knowledge of the game. It's worth a watch! Even more than that, though? I think it's a great example of the far reach art has. You take a look at this video, and what do you see? Three distinct forms of art - music, animation, and videogames - come together in an unexpected way. The song and the game originally had nothing to do with each other, and, yet, they inspired someone to connect them, all the while changing hands and changing forms at each step of the way, even crossing barriers of culture and language. It's amazing to think about what we can create, drawing inspirations from our interests and each other and building off or even blending the work of others, especially in an age as interconnected as the one we live in. Let this little video inspire you! Never be afraid to let your creativity shine and put your work out there! After all, you never know what you might inspire in someone else.
8-Bit Amphitheater
Written by: Stooben Rooben (talk)
Hey, y'all! Welcome to the grand reopening of 8-Bit Amphitheater! It has been 5 years (60 issues) since this project's last release, and with this being FunkyK38 (talk)'s 100th issue as Palette Swap Director, now seemed like the most appropriate time to return. Her dedication here is incredible, and I wanted to commemorate her milestone by offering up some music.
For those of you unfamiliar with what 8-Bit Amphitheater is, allow me to provide a synopsis. In this section, I will showcase a handful of chiptune I have created. These chiptunes are always rearrangements of songs written, composed, and released by other artists. Some tracks will be mainstream songs (like you'd hear on the radio), while others will be tracks that have been featured in video games. With this in mind, I also try to avoid rearranging songs that already have an abundance of chiptune renditions available online.
It's somewhat important that proper expectations are established: these are not proper 8-bit chiptunes. While one of the programs I use to create the sounds you hear emulates a sound chip that was used in 8-Bit consoles, the number of audio channels I use within a single song can be anywhere up to 32 – four-to-eight times as many as standard 8-bit and 16-bit tracks used back in the day. As a result, you'll probably notice that there are times when these chiptunes sound very lush and dense – this is intentional because my goal is to recreate the original composition with all of its parts accounted for, rather than create a rendition that could feasibly be played on one of those old consoles.
For those of you who remember the old 8-Bit Amphitheater section as it was written years ago, please note that I have reformatted the section with hopes of removing bloat and in general making it more enjoyable to read. One change is that I have eliminated links to SoundCloud streams of my chiptunes – we now just have YouTube links and direct links to high-quality (320kbps) mp3 files that can be streamed and/or downloaded. Another change is that the original version of the song is now linked through YouTube and Spotify (when available). You'll probably want to open the Spotify links in a new tab. I opted out of embedding the Spotify tracks directly in this section to avoid negatively impacting loading times for everyone.
That's probably enough chatter for the introduction lol, so here are some chiptunes for you! This month, I present you with four of them.
Queen — "Death on Two Legs (Dedicated to...)"

Original
Chiptune
(YouTube)
(Spotify)
(YouTube)
(Download)
3:43
3:42
A Night at the Opera
November 21, 1975
Hard rock, Progressive rock
What better way to signal a comeback than with the queentessential rock band? While everyone knows Queen for their universally-revered Bohemian Rhapsody, the album that very song originates from is chock full of other incredible tunes. Among my favorites – on the album, and in the band's whole discography – is the lavish, yet somewhat chaotic, opener for the album. Filled with vehement, biting lyrics that detail Freddie Mercury's feelings towards Queen's former manager, the song is essentially a diss track that bluntly states he was an egotistical swindler that jeopardized Queen's professional livelihood.

The song's structure is constantly changing. Beginning with a brooding, classically-tinged piano solo, the overture builds up into a sonic mess of squealing guitars and double bass before abruptly switching to the main hook. This little piano riff serves as the backdrop for the verses throughout the song, segueing into its two different guitar solos, both of which abruptly (yet again) transition into Mercury's brutal vocal delivery. Much of the song following here still has unusual structural choices and rhythmic changes that manage to hover just under "overkill" thanks to Queen's then-focal shtick of operatic performances. It was definitely a doozy to make.
The Shins — "The Rifle's Spiral"

Original
Chiptune
(YouTube)
(Spotify)
(YouTube)
(Download)
3:30
3:30
Port of Morrow
March 19, 2012
Alternative rock, Indie rock
In the years since I was first introduced to this song, I have grown an incredible fondness toward it for a myriad of reasons. I find it to be a very artistic piece that is musically interesting, undeniably catchy, lyrically imaginative, and a very rewarding listen that never overstays its welcome. James Mercer, frontman for The Shins, has always had a knack for conveying messages and stories in his songs in a uniquely poetic way, but his skills in that fold are elevated above anything else I've heard from the band in their fourth album's magnificent opener. Grim in tone, yet mystical in its presentation, "The Rifle's Spiral" narrates a mournfully realistic tale of suicide bombers executing their heinous acts with the funding and support of someone in a greater position of power – all in the name of religion.

Of course, you'd never really know this by just listening to the song itself. Lyrically, it is shrouded in metaphorical imagery that may not seem sensical without understanding the context of the words. The music itself also does little to reveal the true nature of what the singer is telling us. It's a rather jumpy tune that, while not exactly happy, could easily set the tone for an urgent departure. Which, I guess, it does, but it's not the kind of departure any good person would wish for.

Taking into consideration the song's grave subject matter, it is peculiar that its accompanying music video would make its exclusive debut on a family-friendly platform we all know and love – the Nintendo 3DS.
Masahiro Andoh — "Moon Over the Castle"

Original
Chiptune
(YouTube)
N/A
(YouTube)
(Download)
6:13
6:04
Gran Turismo 2 Original Game Soundtrack
December 11, 1999
Jazz fusion
Alright, now we're changing gears to video game music with this banger from the massively popular racing series, Gran Turismo. A composition that has featured in nearly every entry in the series, "Moon Over the Castle" basically serves as Gran Turismo's theme song. For the first three games, the track was exclusive to the Japanese soundtrack – however, the release of Gran Turismo 4 saw the song finally available to all regions. With each new game's release, the track has been rearranged in various ways; the fourth game even saw the track incorporating a classically styled introduction with operatic vocals! It was awesome. For this chiptune, though, I have chosen to go with the version used in the Japanese version of Gran Turismo 2, as its arrangement was fairly straightforward, yet still varied enough to make for an interesting 8-bit translation.

The song was written and composed by Masahiro Andoh, who has led the soundtrack work on most Gran Turismo games, as well as the Arc the Lad series. Andoh, who has been an active musician since the 1970s, is perhaps best-known as one of the founders and the bandleader of Japanese jazz fusion band, T-Square. The band has been around for 45 years, released over 70 albums, and has gone through numerous personnel changes that have left Andoh as the only consistent member since the band's inception in 1976. After such a monumental tenure, Andoh announced in February of this year that he is planning his departure from the band after the release of their next album and corresponding tour. Goodness knows he's earned a little R&R after all that time and hard work!

This particular track, I've always found to be nice to listen to. It begins and ends with a gentle piano section accompanied by soft strings, while sandwiched between is a funky rock song that showcases some incredible musicianship on the guitar, bass, drums, and organ.
Jun Ishikawa and Dan Miyakawa — "Vs. Marx"

Original
Chiptune
(YouTube)
N/A
(YouTube)
(Download)
2:14
4:08
Kirby Super Star soundtrack
March 21, 1996
Math rock, Circus music
Well, folks, the console war pastiche carousel stops here. As Palette Swap's devoted leader represents as a purple Kirby, I thought it appropriate to close out this month's edition with perhaps one of the most well-known tracks from the Kirby series – "Vs. Marx", also called "Marx's Theme" or "Meddlesome Marx". As its name implies, it is the theme song that plays when battling Marx. Although it has had several different iterations over the years, I have decided to create my own rendition of the original Kirby Super Star version of the song. The track is somewhat notorious among music theory enthusiasts, as it frequently alternates between unusual time signatures over its roughly 60-second duration. Its unsettling musical structure proved to be a very educational experience for me, as it combines a sequence of rhythms and notes unlike anything else I've ever seen or heard.

The song was composed by two individuals: Jun Ishikawa, Senior Sound Composer at HAL Laboratory, and Dan Miyakawa, who later became a producer and arranger for many anime theme songs. While Ishikawa has had heavy involvement in nearly every Kirby game released (as well as the Super Smash Bros. and BoxBoy! series), Miyakawa's contributions to the soundtrack of Kirby Super Star are highly ambiguous. In fact, Miyakawa seems to have only ever contributed to one other video game in his life. Although it is difficult to say exactly what Miyakawa did to help shape "Vs. Marx" or the rest of the Kirby Super Star soundtrack, one thing can be said with certainty: Jun Ishikawa has played the most significant role in crafting the music of Kirby into the captivating soundscape so highly-regarded by gamers and music aficionados alike.

That being said, I still can't help but wonder what led Miyakawa away from working on video games when having his name is attached to incredible tunes like "Vs. Marx" seems to imply he – like his colleague, Ishikawa – has a great talent for creating immersive musical backdrops for the medium.
I believe that wraps up this edition of 8-Bit Amphitheater. I thank you for your time listening and reading this month, and look forward to sharing more music with you next time. Stay safe and take care!
Kirby Music Madness
Hello! Now, you might know me as the person who does Trivia Time!, so you might be asking, "Hey Kirbyo, what are you doing in Palette Swap?" Well, if you don't know, this issue marks FunkyK38's 100th issue as Palette Swap's director, so I'm making a one-of section dedicated to reviewing some of my favorite songs from the Kirby series and telling you, the reader, why they are so special. So, without further ado, let's go!

Moonlight Capital

Though I may have never played it, Kirby and the Rainbow Curse has a track that I quite like, with that track being Moonlight Capital. Now, I don't know where it plays in the game, but it definitely sounds like a late-game level. With epic guitar and amazing saxophone, this song sounds like a romp through an endgame boss level, preparing to face a threat to the universe. Cheery and hopeful yet epic and grandiose on every scale, this song is a prime pick from the Kirby song patch. Link: Kirby and the Rainbow Curse Music - Moonlight Capital

Meta Knight's Revenge

As they say, oldies are goodies, and a perfect example is Meta Knight's Revenge from Kirby Super Star. This song captures the essence of an airship raid, with floaty tones one moment and mechanical ones the next. The retro sounds and the (probably) old-school guitar and drums make this sound a masterpiece from times long past. For a song that's 25 years old and from a game with tons of sub-games each with their own music tracks, this song stands up to the test of time as one of the best songs from the SNES era. Link: Meta Knight's Revenge - Kirby Super Star An amazing remix by Qumu: Kirby Super Star - Meta Knight's Revenge [Remix]

Access Arc

Kirby: Triple Deluxe and Kirby: Planet Robobot are the potato chips of the Kirby series: they're quick, they're cheap, and they taste, or, in this case, play, amazing, but one aspect that is sometimes overlooked is the music, and even in these games' most unexpected places amazing music can be found, with a great example being Access Arc from Kirby: Planet Robobot. The song sounds retro and techno, like if a rock concert took place in a Gameboy, and it sure does feel like an end to a grand adventure where you must defeat the evil robots' leader once and for all. With waviness here and there and a scratchy tune that comes in now and then, it's the perfect end game area tune except it isn't too hardcore for the expected fan base. And before I move on to the next song, quick tip: if you're planning on getting Kirby: Triple Deluxe or Kirby: Planet Robobot, get them both together, they're much better as a combined experience, as they both feel the same while having their own unique charm. Link: Access Ark (Map 6) - Kirby: Planet Robobot OST [063]

Here Come the Squeaks!

Kirby: Squeak Squad is definitely on the harder side of Kirby games, but that doesn't mean the music is any worse than any other Kirby game! Probably the tune the game is most famous for is the Squeaks' main theme, Here Come the Squeaks!. Now, I must admit, out of all the Kirby songs to exist, this one is probably the closest one to an earworm, but that doesn't make it bad, and, if anything, reminds you of the game, making you want to play it more. Now onto the song itself, this song has quick and sporadic notes that make it sound retro yet somewhat modern and classy, and out of all the songs on this list so far, this one has the instrument I can most clearly hear: a xylophone. There's even a few mouse squeaks here and there, fitting of the Squeaks, who are mice. The song is simple, with every note being heard clearly, yet they managed to turn that simplicity into creativity, and do it really well to boot. This song is addictive, creative, retro, modern, clear, simple, and just flat out good! Out of all the songs on this list, my favorite is either this one or the last one, which is… link: Kirby: Squeak Squad: Here Come the Squeaks! An 8-bit remix by Tater-Tot Tunes which I quite enjoy: Here Come the Squeaks! (8-BIT) - Kirby Squeak Squad

Vs. Magolor

Out of all final boss themes in the Kirby series, no, out of all final boss themes I've ever heard in general, this song takes the cake. Vs. Magolor goes from desolate and depressing, like all hope is lost, to epic and powerful, like there's still hope for the world and the universe as a whole to be saved, and the drop is the best part of any video game OST I've heard ever. Basically, this is the perfect final boss theme. The song sounds like something you'd find in an epic showdown to end it all (which it is), and the fact the final boss music is so good adds to the fact that Kirby's Return to Dreamland was the beginning of a Kirby revolution and the start of the modern Kirby games. Also, I can clearly hear an instrument in this one too, actually two, the piano/organ and the guitar. It even has a hint of retro! Of course, I wouldn't recommend getting the game just for the final boss music, and if you want it to be your first Kirby game, go for Kirby Star Allies instead. And one last word before I begin to wrap up: yes, most of you hardcore Kirby fans will say that C-R-O-W-N-E-D is better, and I respect your opinion, I just like hardcore songs better, and Vs. Magolor is just that, though if the later didn't exist, I would probably do the earlier. Link: Vs. Magolor - Kirby's Return to Dream Land

Well, that was fun. There you go, five of my favorite Kirby songs, from the retro to the modern and the simple to the complex, from old tunes from 25 years ago to new tracks from 4 years ago. I told you their characteristics, some of their interesting points, and gave you a few tips along the way. Also, sorry if I sound a bit too biased for that last one, I just get really excited when I talk about that one. And with that, I close. I hope you enjoyed my reviews and check out some of the songs if you haven't already, but before I leave you, one last song: