The 'Shroom:Issue 166/Fun Stuff
From the Super Mario Wiki, the Mario encyclopedia
Jump to navigation
Jump to search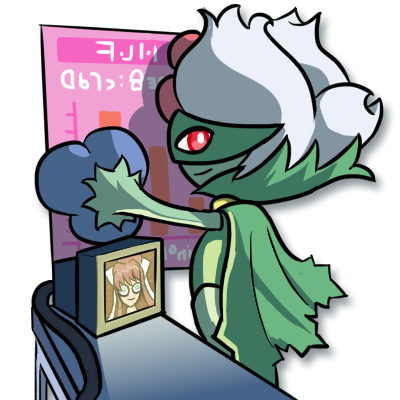 Staff Notes
Greetings, beautiful 'Shroom readers! Welcome to this January edition of Fun Stuff. I can finally say that 2020, year of despair, is finally behind us. Not that everything has been magically fixed, of course, but that reminder that we can continue to move forward is so very, very refreshing. I hope your coming year can be filled with much more joy, fun, and that stuff that truly makes life worth living. At the time I'm writing this, I've finished up submitting a few more college applications, so I'm definitely looking towards the future with bright eyes.
With the arrival of 2021 comes a lot of exciting news! For one, I'd like to extend my deepest thank you's to everyone who showed The 'Shroom's Director Election support during this last election cycle. It was an absolutely stellar time for all of the candidates, and I give much congratulations to Ninja Squid (talk) and Goombuigi (talk) for their good sportsmanship and fantastic campaign. Pitohui and I are very excited for our next year as your Director and Sub-Director, but you can read more about that in our directorial address. For the shorthand version here, we hope to continue to embolden The 'Shroom and serve you all to the best of our abilities.
In other news, I'm going to conquer the moon! Or something like that. That's what the 'Shroomfest results mean, right? I don't know, I'm no expert on alien invasions or anything. But while I'm here and totally not still an evil alien, make sure to check out the results to see how the story of the Shroobs ultimately pans out!
Alright, onto Fun Stuff specifics. I'd like everyone to give their warmest welcome to Kirbyo (talk), who is debuting this month with the return of Trivia! We're very glad to have you here, and the Fun Stuff team welcomes you with open arms. Hopefully you saw the welcome basket I left at your office door? It even has a hand-knitted sweater in there, made just for you! Everybody make sure to check Trivia out (as well as every other section we have in store, of course)!
My brain is dissolving into mush the more I stare at my computer screen, so that's the end of my staff notes for this month. Lay back, relax, and enjoy Issue 166's selection of Fun Stuff sections!
Section of the Month
Congratulations to FunkyK38 (talk) for securing first place for the last time in 2020! Further congratulations go to Ninja Squid (talk) for placing second and third, and Goombuigi (talk) for his third place tie. Thank you to all of our readers, writers, and contributors, and please make sure to vote!
FUN STUFF SECTION OF THE MONTH
Place
Section
Votes
%
Writer
1st
Where in the Marioverse is Carmen Sandiego?
13
46.43%
FunkyK38
2nd
Hiding Koopa
6
21.43%
Ninja Squid
3rd
Mystery Images
4
14.29%
Ninja Squid
3rd
Picross
4
14.29%
Goombuigi
---
Word Activities
---
For those of you raring to go, here's the anagrams for you!
[read more]
Graphic Activities
---
A throwback to the first edition of Hiding Koopa? I mean, hey, nostalgia sells!
[read more]
---
I know so little about Picross this month, I can't make a pun out of it! How odd...
[read more]
Mind Games
---
I can give you 64 reasons you should check out this brand new section!
[read more]
---
The newest Carmen Sandiego, now with fun fruity scents!
[read more]
Anagrams
Written by: BBQ Turtle (talk)
Hello everyone, I hope you're all enjoying the first 'Shroom issue of 2021, and welcome to the first anagrams section of the year as well. I'll admit that it doesn't feel much different from 2020 yet though. Anyway, this month's anagrams are based on various items from the Mario Kart series, so I hope you enjoy them (Don't worry, none of them are that-one-from-one-of-the-arcade-games-with-that-oddly-specific-name-and-slightly-weird-formatting-that-you-can't-remember). If you happen to have an ideas for a future theme for an issue, or perhaps found a funny anagram related to the Mario franchise, let me know either on my talk page or by sending me a PM on the forums. Anyway, I'll let you get onto those anagrams now!
How it works...
Basically, this puzzle consists of solving the anagrams. Each month has a specific theme, which will give you a clue about what sort of words or phrases the anagrams will be. I've also included the boxes that the anagrams will fit into, so you'll be able to tell how many words it will solve to be and how many letters will be in each word, which should give you a hand too. You'll also notice that within each set of boxes, one of the squares are yellow. As you solve each anagram, note down the letter which appears in the yellow squares, and if you can solve all of the anagrams, you'll also get a bonus anagram to solve from completing all of the others. I've included the letter configuration for this one at the bottom too, just to give you an extra helping hand. Best of luck!
1. NO HURDLE DUCT
2. NIGH GLINT
3. TAME FOX BIKE
4. SELL SHY PIN
5. LET ILL BULB
6. HIT GAZE CRY
7. REFUSE PAL
8. ALPHA INN TRAP
9. MACHO PINCH
10. SUCK EVENLY
11. REFORMABLE WON GO
12. BELLS SHOWERS
Bonus anagram:
Answers
Thunder Cloud
Lightning
Fake Item Box
Spiny Shell
Bullet Bill
Crazy Eight
Super Leaf
Piranha Plant
Chain Chomp
Lucky Seven
Boomerang Flower
Bowser's Shell
Bonus anagram: Mega Mushroom
Hiding Koopa
Written by: Ninja Squid (talk)

Hey there, folks! Welcome to the first Hiding Koopa of 2021!
2020 is now a thing of the past, and a brand new year is right in front of us. This is my opportunity to wish you all a very happy new year. I sincerely hope that 2021 will bring you a lot of positivities, happiness, health and that you will have the opportunity to create very beautiful memories. Oh, and that you will continue to support The Shroom for its 15 years!
You know what? This month also marks the second anniversary that I am writing this section! Yep, two years. Even though it's been two years already, I don't even feel it's been that much. It's surprising how time flies isn't it? Anyway, for this edition of Hiding Koopa, I will keep up the tradition of having something related to my first ever edition of Hiding Koopa. My first time at the helm of the section was me hiding five Koopas in an artwork of New Super Mario Bros. U Deluxe, well this time, it's me hiding Koopas in an artwork of New Super Mario Bros. U. You can't have something more related than that.
They are five of them as usual, so good luck in finding them all!

Answer:
Did you find them all? Regardless, thank you very much for your support, and let's all enjoy another year of Hiding Koopa!
Picross
A new year has begun, but Picross continues on. Welcome, 'Shroom readers, to the first Picross of 2021! Since we have a smaller selection of picrosses this time, I'm going to spice things up by not telling you the theme of them. You're going to have to solve the picrosses yourself to find out! Enjoy.

For new readers:
For new readers to this section, here's a short explanation about it: Every issue, you'll find two to four picross puzzles based on a certain theme, based on a Mario game, series, character, or item. If you have any ideas for themes, feel free to suggest them here. If you're new to picross, or need a refresher on the rules, here is a step-by-step walkthrough. You can also find many tutorials online. To play, download the picture and print it, or open it in a drawing program of your choice. Happy solving!
Level 1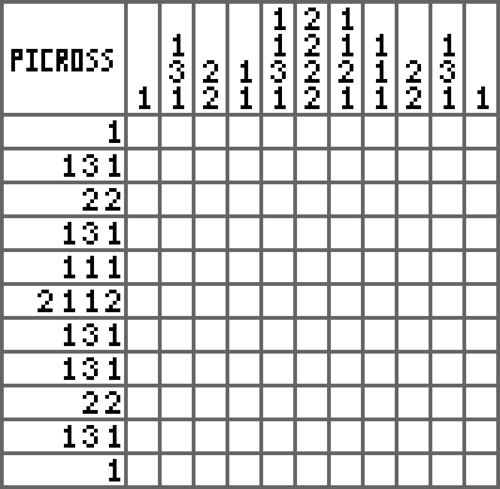 Level 2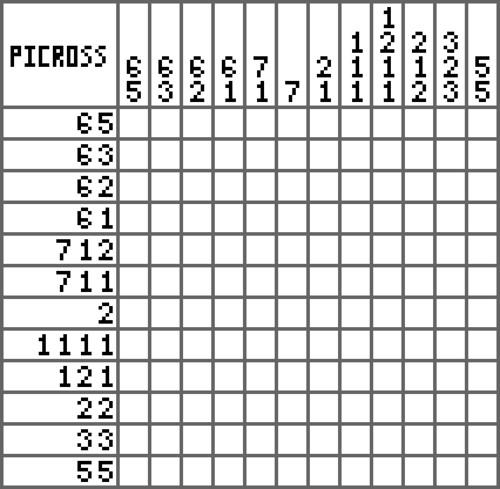 Solutions:

Level 1

Level 2
Did you get them both right? Regardless, I hope you enjoyed this issue, and I'll see you again next month.
Trivia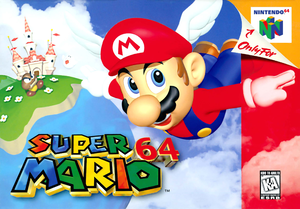 Trivia Time!
Hello, it's me Kirbyo, and this is the first edition of Trivia Time! I ask the questions, and you answer with the help of the wiki and your Mario knowledge! Each Trivia Time has a different theme, and since it's January, let's do a classic game, but with a twist. This time the theme is the differences between Super Mario 64 and its remake, Super Mario 64 DS! (Bonus: get all five right without the help of the wiki.)

Question 1: In Super Mario 64, there is a star in Snowman's Land called In the Deep Freeze. In Super Mario 64 DS, this star is replaced by what star?
Hint:
This star is the only one in the game that uses Yoshi's Power Flower ability.
Answer:
Yoshi's Ice Sculpture

Question 2: in Super Mario 64, there are 120 stars. In Super Mario 64 DS, there's 30 new stars. How many new secret stars are there? Secrets stars are stars that are not in a main course.
Hint:
There's one new star in each main course, and 15 main courses, so… do the math!
Answer:
There's 15 new secret stars.

Question 3: Every character in Super Mario 64 DS has a different Power Flower ability. When Mario grabs a Power Flower, he blows up like a balloon and can float. Mario first got this ability in which game?
Hint:
Mario originally got this power from P-Balloons!
Answer:
Super Mario World

Question 4: In Super Mario 64, the final star of Shifting Sand Land is called Pyramid Puzzle, where the five secrets are in coins. In Super Mario 64 DS, the coins are replaced with what objects?
Hint:
You get five of these in the Sunshine Isles!

Question 5: In Super Mario 64, Yoshi is waiting on the roof of Peach's Castle. In Super Mario 64 DS, who replaces Yoshi?
Hint:
It's a different green critter!

Well, that's it for the first ever edition of Trivia Time! Thank you so much for playing, and I'll see you... NEXT TIME!
Where in the Marioverse is Carmen Sandiego?
HOW TO PLAY
Each issue, you will be given a case to solve and clues to use to help you find the solution! Use your Mario knowledge to crack the case!
You will begin each case at the scene of the crime, and you will be given three clues from passerby as to where the next hot spot is and what game it's from. Using your knowledge of Mario games and the Super Mario Wiki, figure out where the crook is and go track them down! There are four locations each round: the crime scene (1) at the start, two locations (2 and 3) with clues, and the hideout for the crook of the month (4). Answers for locations will be given with the corresponding round, for example, the clues from the crime scene will lead you to location 2, and once you open the spoiler bubbles for location 2, you will be given the correct answer. You can open the clues for each location in any order you'd like, but be careful! You may encounter an incorrect clue that could throw you off the case!
Clues offered will give you a hint either about the next location or the game it's in. Unlike a regular Carmen Sandiego game, you do not have to collect information about the crook you are tracking down.
Challenge round (optional):
-Find all locations and games correctly in two minutes or less
-Find all locations and games correctly without using the rest of the Wiki for help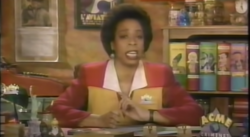 "Gumshoe, we've got an interesting case for you this time. Yoshi has contacted us to report that someone has stolen all of the Yoshi fruits from Isle Delfino! In
Super Mario Sunshine
, Yoshis eat fruits not only to survive, but they help Mario in his mission to save the island from Bowser and Bowser Jr. If the Yoshis don't get their fruit back, they'll starve before more fruit can be grown! We've deduced that the fruit bandit is one of Carmen's several sleeper agents, Meandering Monty Mole. Based on files we had in archive, it seems like he enjoys goofing around, so you should hurry before he decides to do his job and deliver the fruit to Carmen!"
Crime Scene

The Crime

Get back the fruit that feeds the Yoshis on Isle Delfino!

CLUE 1

"We saw a crowd of little purple guys running across the beach! They seemed to be fascinated by all the bubbles in the water, though."|

CLUE 2

"It's a course made of portraits! "

CLUE 3

"It's 18 holes all in 3D!"
Location 2

CORRECT ANSWER

Mario's Star from Mario Golf: World Tour

CLUE 1

"Did this game start and end with a wedding?"

CLUE 2

"What an advanced city! You'd never know it from the primitive looks of the place."

CLUE 3

"He had a whole bag of fruit, but he still dipped in to the grocery store to buy some more food."
Location 3

CORRECT ANSWER

Downtown of Crag from Super Paper Mario

CLUE 1

"Ready to go back to the stars?"

CLUE 2

"He said he wanted both frozen fruit and cooked fruit, but he didn't want to go to two places."

CLUE 3

"He moves pretty quickly to be able to get across the lake without getting hurt."
CASE CLOSED
HIDEOUT ANSWER: Lava Lake Planet from Super Mario Galaxy 2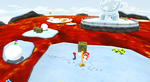 "Good job, gumshoe, you did it! Thanks to your quick work, we found Monty cooking his food over the lava lake. Seem like Carmen was supposed to met him there, but we may have scared her away this time when we moved in to take down our current target. Either way, we managed to get the fruit back to the Yoshis of Isle Delfino, and they're very thankful! They sent you a pineapple for your trouble, although it is covered in sticky juice… we've put it on your desk for you. Once again, excellent work, gumshoe. We'll keep you updated for your next case!"