The 'Shroom
:
Issue 164/Staff Notes
From the Super Mario Wiki, the Mario encyclopedia
Jump to navigation
Jump to search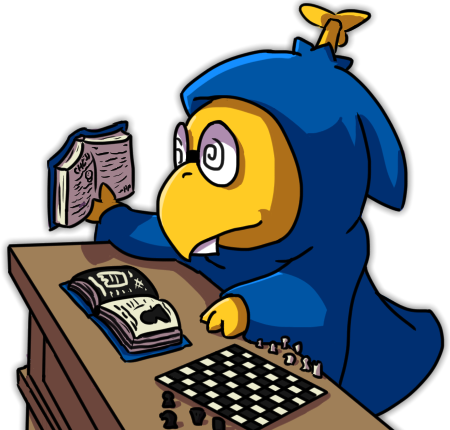 November arrives, blowing in like the cold winds foretelling winter's arrival, and we prepare to mark the end of this year next month. It's almost unbelievable. We've been through a whole year together already, welcoming new writers, seeing our staff grow, and, of course, arguing (with levity) in 'Shroomfests. Through it all, we've had you readers of The 'Shroom joining us, reading along, voting for your favorite sections, talking to us in Discord and on the forums, and even participating in our silly little debates. We still have one more issue this year after this one, and it's for you readers that we're going to ensure that it's a special issue indeed. There will be all the usual fare like the Director Election and the End-of-the-Year Awards, but we'll have plenty more for you when we get there.
It would be even more special, though, if some of you were to contribute! Whether you want to start a new ongoing section or you are looking to write a one-off submission, December is the time to do it! As a reminder, we're celebrating the fifteenth anniversary of Mario & Luigi: Partners in Time, so we're having a Shroob-themed makeover! That said, if the Shroobs are out of your field of expertise, you can still celebrate the game with themes like time travel, aliens, space, babies, and so on. On top of that, if you have a special submission that doesn't fit the theme, we'll still take it! Send it in, let us look it over, and you can help contribute to special issue 165.
Oh, but I talk so much of the future. Perhaps I should take a moment to return to the present. You do, after all, have a great issue to read right here and now in November. We have everything you've come to expect. Six teams and a Spotlight edition with an assortment of high-quality sections await. As you peruse this month's issue, take note of the new staff portrait in Spotlight made by The Pyro Guy (talk). Our thanks go out to him for his continued work for the paper! Be on the lookout for some special guest sections this month (and the return of Poll Committee Discussion in Pipe Plaza), as well.
That's enough from me. My superb Sub-Director Roserade has a few words worth reading, but, once you finish up here, you should go give the rest of the paper a read! In the meanwhile, I need to track down Ninja Squid. He's been acting strange lately... It would be so nice if we could return to the past, to a point before he began behaving this way, but such a thought is patently absurd, isn't it?
—Hooded Pitohui, Director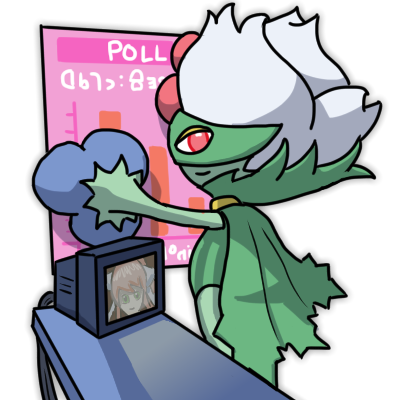 Greetings, beautiful 'Shroom readers! This is Rose, reporting to you LIVE from the Director's Office! ... or something. Thinks are pretty quiet this month, so I've been trying to rev up excitement in the only way I know how: being boisterous.
Pitohui has already handled a majority of the important announcements pertaining to this issue and beyond, so I don't have much to say. However, I would like to remind our readers that as part of our special December issue, we will be hosting our last 'Shroomfest for 2020! Get excited, because it'll be good fun for everyone. And maybe then, Ninja Squid will finally pick up his cellphone. I've been trying to call him for weeks, and no dice! Wonder what's up with that...
Alright, I've got an evil throne to polish. Thank you for reading, and enjoy everything our November issue has to offer!


Oh hark, could it be? Yes, it is the Magical Retcon Fairy, here to retcon one odd singularity about this issue's release! What do you have to say, oh honorable one? What's that? Why, it seems as though the Awards Director Election has been willed into existence! Are you interested in leading the Awards Committee for the coming year and carrying the responsibility of the Mario Awards? Check it out if you have any questions or interest. Thank you, Magical Retcon Fairy! You may return to your people now.
—Roserade, Sub-Director
Staff Section of the Month for October 2020
STAFF-VOTED SECTION OF THE MONTH
Section
Writer
Reasoning
Anton's Half-Baked Reviews
Hypnotoad (talk)
The fiftieth edition of this section does not disappoint. Anton establishes immediately the theme he's aiming for, taking the opportunity to highlight some general information about Trader Joe's instead of inserting it as he goes along. With all the background needed to understand the theme out of the way, the rest of the section consists of the direct and plainly-spoken food reviews that make up the backbone of the section. Gamefreak75's contribution fits nicely in, too, not straying from the overall style and being kept in its own space.
Drawn and Pressed
winstein (talk)
A wonderful display of an offbeat comic that fits the month's theme for sure. Wonderful commitment to selling the comic to the reader.
Parallax
Ray Trace (talk) and Bazooka Mario (talk)
This section has built on its first edition in a logical manner, and is easy to follow along with so far. From the sound of it, it'll be continuing to progress at a reasonable pace; now that readers have had a chance to get to know the basics of these programs, next month promises work with basic shapes in a 3D space. If you're looking for a model to guide you in breaking up a complicated topic into a series of smaller tutorials through the medium of a 'Shroom section, this section is doing it well.
Site Seeing
Lakituthequick (talk)
For a section that aims to provide an overview of website design by examining real examples instead of discussing the theories of good design, Lakituthequick has found a solid, reasonable structure. Laying out what's on the website itself gives even folks who won't or can't (wouldn't it be great if this section covered sites that don't end up preserved and gave them some form of preservation?) visit the site, and establishes what it is that the website is even trying to do. That seems like a sensible question to answer before delving into the design. The rest of the section takes a nice approach of "peeling back layers," first looking at the visual design and how it comes together before moving into the more technical aspects.
Congratulations to all of our writers for their amazing work!