The 'Shroom
:
Issue 164/Fun Stuff
From the Super Mario Wiki, the Mario encyclopedia
Jump to navigation
Jump to search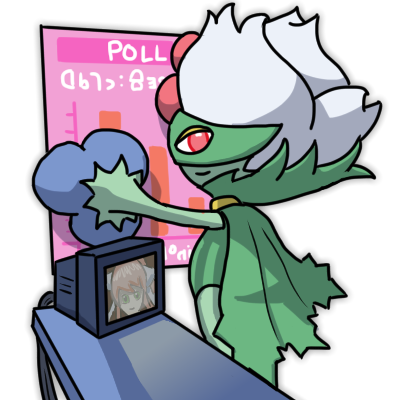 Staff Notes
Greetings, beautiful 'Shroom readers! Welcome to the November edition of Fun Stuff, where things are starting to get cozy! While I'm typing this up I've got lofi playing in my headphones and two blankets wrapped around my shoulders. I appreciate weather like what I've been seeing lately - although perhaps there's a little too much rain. If only somebody had taught me Sunny Day...
While we're here in November, I'd like to offer a Happy Thanksgiving to any Americans reading. Quite bluntly, it's been harder for me to feel appreciative of things recently, especially as more and more of my senior year gets eaten up by the pandemic, but I'm trying to pull my perspective back and get that thankfulness flowing again. After all, I'm still in a warm home with a loving family, and that's pretty damn good, all things considered.
As we continue forward towards next year, I'd like to remind everybody that despite the time that has passed, and even though it seems like the time to be visiting family, there is still a pandemic happening. Please stay home as much as you can, wash those hands, wear those masks, limit those social circles. Your actions can help save lives.
For some quick Fun Stuff news, this month Ninja Squid (talk) has cooked up a special edition Crossword inspired by the just-released Hyrule Warriors: Age of Calamity. Make sure to give it a shot, alongside all of our usual typical Fun Stuff sections, of course!
That's all from me up in the Director's Booth. Happy reading, and enjoy the rest of your November!
Section of the Month
Congratulations to FunkyK38 (talk) for taking first place yet again. Honorable mentions go to Ninja Squid (talk) for second, as well as Lakituthequick (talk) for tying it at second! I already miss It's aMAZEing so much... Thank you to all of our readers, writers, and voters, and make sure to vote this month!
FUN STUFF SECTION OF THE MONTH
Place
Section
Votes
%
Writer
1st
Where in the Marioverse is Carmen Sandiego?
14
35.00%
FunkyK38
2nd
Hiding Koopa
9
22.50%
Ninja Squid
2nd
It's aMAZEing
9
22.50%
Lakituthequick
---
Word Activities
---
If you're looking for a fun time, you've located the right section!
[read more]
---
Another Ninja Squid section? I'd hardly call that a calamity.
[read more]
Graphic Activities
---
I've been trying to find Koopas, but all I've gotten is lasers pointed at my head!
[read more]
---
Need to learn how to play Picross? Watch and learn!
[read more]
Mind Games
---
I'm not sure how to make a tattle-tale joke so pretend I said something clever
[read more]
Anagrams
Written by: BBQ Turtle (talk)
Hello all, I hope you're having a nice enough November- I imagine most of you are starting to look forward to Christmas by now, and possibly the end of 2020 too (I think we've all had just about enough of this year by now). Well, to help you pass the time, I've put together some anagrams for you based on some commonly recurring locations in the series, I hope you enjoy them. And while I believe that there is already some theming in mind for next month, I don't think anything's going on in January, so if there's theme for a section that you have in mind and would like to see, or perhaps have found a funny Mario-related anagram that I could make use of, please let me know on my talk page or in a PM to me on the forums, I'd enjoy hearing from you. And with that, I'll let you take a look at this month's anagrams.
How it works...
Basically, this puzzle consists of solving the anagrams. Each month has a specific theme, which will give you a clue about what sort of words or phrases the anagrams will be. I've also included the boxes that the anagrams will fit into, so you'll be able to tell how many words it will solve to be and how many letters will be in each word, which should give you a hand too. You'll also notice that within each set of boxes, one of the squares are yellow. As you solve each anagram, note down the letter which appears in the yellow squares, and if you can solve all of the anagrams, you'll also get a bonus anagram to solve from completing all of the others. I've included the letter configuration for this one at the bottom too, just to give you an extra helping hand. Best of luck!
1. DAD LINKS
2. FELINE IDOLS
3. OVERCOAT ROM BYTES
4. ALL WING UP ALIBI
5. PALACE CHESTS
6. AMUSING OIL SIN
7. AIM OUT CRITIC
8. AID ON BARROW
9. BOO PAPA TOO HACKER
10. HOLIDAYS SINS
11. ODD INTIMACY
12. SAUCY RIDE SIR
13. MUG RIM HONKS DOOM
Bonus anagram:
Answers
DK Island
Isle Delfino
Comet Observatory
Waluigi Pinball
Peach's Castle
Luigi's Mansion
Mario Circuit
Rainbow Road
Koopa Troopa Beach
Yoshi's Island
Diamond City
Daisy Cruiser
Mushroom Kingdom
Bonus anagram: Bowser's Castle
Crossword
Written by: Ninja Squid (talk)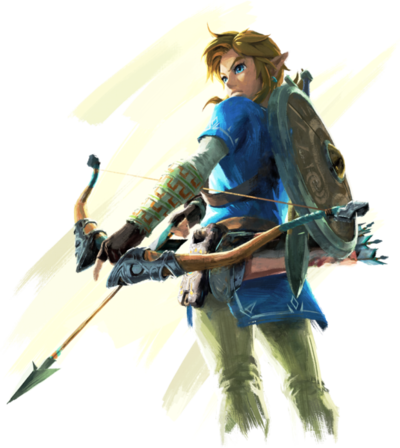 Hey there, 'Shroom readers! Welcome to a Crossword, specially crafted just for you by your dear Stats guy. With the release of Hyrule Warriors: Age of Calamity, I thought of celebrating the event here in Fun Stuff and with you my dear readers, by creating a crossword related to the world of Hyrule we can see in both The Legend of Zelda: Breath of the Wild, and Hyrule Warriors: Age of Calamity. Think you know Hyrule like the back of your hand? Well, try to guess the words by using the clues below. Have fun!
CLUES
ACROSS
DOWN
-
1.
She was appointed to pilot the Divine Beast Vah Naboris.
He run a shop called "Fang and Bone" that only use Mon as currency.
2.
-
The god who watches over the horses of the world.
3.
-
-
4.
A mountain that takes its name from the Goddess of Wisdom. A specific decree says that no one is allowed, under the age of seventeen, for only the wise are permitted a place upon the mountain.
-
5.
They originated from a town that don't allowed voe to enter. Well, guess I won't be able to take a visit there... unless...
He will kill you all to death!
6.
-
-
7.
One of the areas in Hyrule with an Ancient Tech Lab.
-
8.
A carpenter who works for Bolson Construction, responsible of the construction of Tarrey Town.
"M-Master Link! Th-that immodest outfit is quite unbecoming of a hero like you. P-please cover yourself up this instant!"
9.
-
The Lord of the Mountain is resting on this mountaintop when it glows of a bright cyan.
10.
-
Answers:
How you did? I hope it went well! Regardless, thank you so much for playing, and see you next month, since I will still be here in Fun Stuff, but with some other sections. ;)
Hiding Koopa
Written by: Ninja Squid (talk)

Hello, my dear 'Shroom readers! Welcome to Hiding Koopa.
Fall is almost over, 2020 is coming to an end and I think we can't wait to put this chaotic year behind us, buuuuut, it's one of my favorite time of the year that's coming! I love the holiday season. Christmas songs, delicious pastries, decorations all over the places... There's always something to bring happiness in this season, and I think with how things went pretty badly with this pandemic, we all have the right to a good break. Of course, make sure to follow the safety guidelines and wear your masks.
Alright, regarding my section, my cute little Koopas went back in time during the time of the calamity in Hyrule. Apparently, they are interested in seeing the moment of Ganon's inevitable reawakening. What am I talking about? I am talking about the freshly released Hyrule Warriors: Age of Calamity. I am very much excited to learn more about what happened to Hyrule during the Age of Calamity. :P
Now, I will leave the rest to you, my dear readers. So, find those five little Koopas, and have fun!

Answer:
Did you find them? No matter the outcome, thank you for playing, and see you next month!
Picross
Welcome, everyone, it's time for another round of Picross! As the end of the year is nearing, more picrosses are coming. This month, due to the launch of Game & Watch: Super Mario Bros., this issue's theme will focus on the Game & Watch. Solve the puzzles, and you'll find a retro prize!

For new readers to this section, here's a short explanation about it: Every issue, you'll find two to four picross puzzles based on a certain theme, based on a Mario game, series, character, or item. If you have any ideas for themes, feel free to suggest them here. If you're new to picross, or need a refresher on the rules, here is a step-by-step walkthrough. You can also find many tutorials online. Enjoy!

Level 1: Easy
Level 2: Hard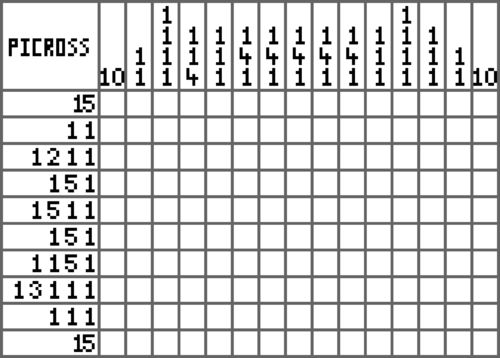 Solutions:


Level 1

Level 2
Did you get them right? I'll see you next time!
Where in the Marioverse is Carmen Sandiego?
HOW TO PLAY
Each issue, you will be given a case to solve and clues to use to help you find the solution! Use your Mario knowledge to crack the case!
You will begin each case at the scene of the crime, and you will be given three clues from passerby as to where the next hot spot is and what game it's from. Using your knowledge of Mario games and the Super Mario Wiki, figure out where the crook is and go track them down! There are four locations each round: the crime scene (1) at the start, two locations (2 and 3) with clues, and the hideout for the crook of the month (4). Answers for locations will be given with the corresponding round, for example, the clues from the crime scene will lead you to location 2, and once you open the spoiler bubbles for location 2, you will be given the correct answer. You can open the clues for each location in any order you'd like, but be careful! You may encounter an incorrect clue that could throw you off the case!
Clues offered will give you a hint either about the next location or the game it's in. Unlike a regular Carmen Sandiego game, you do not have to collect information about the crook you are tracking down.
Challenge round (optional):
-Find all locations and games correctly in two minutes or less
-Find all locations and games correctly without using the rest of the Wiki for help
"Gumshoe, your skills are needed once again! We have received a request from Goombella that someone has stolen her Tattle Log! In Thousand Year Door, Goombella joins your team and provides insight on your enemies as you come across them with the help of her Tattle Log. Needless to say, it's a very important item to her, and she needs your help to get it back! Our sources have traced the theft to one Shy Sneak, a sleeper paper agent of Carmen's that she called on to get the job done. Find the sneak and get that log back!"
Crime Scene

The Crime

Get back Goombella's Tattle Log!

CLUE 1

"We were able to clean up all the banana peels and barrels left over from the invasion."

CLUE 2

"We need to fix the bridge. At least the cannons are still functional."

CLUE 3

"This game was pretty much raving insanity from start to finish."
Location 2

CORRECT ANSWER

Sunset Bridge from Mario + Rabbids Kingdom Battle

CLUE 1

"Let's roll the dice and get ready to dance!"

CLUE 2

"There's practically a school band in here!"

CLUE 3

"This game is all about perspective, looking at a situation from a different angle."
Location 3

CORRECT ANSWER

Toadette's Music Room from Mario Party DS

CLUE 1
CLUE 2

"Stop trembling, hero, we need your help again!"

CLUE 3

"This hotel has everything!"
CASE CLOSED
HIDEOUT ANSWER: Paranormal Productions from Luigi's Mansion 3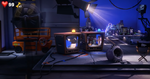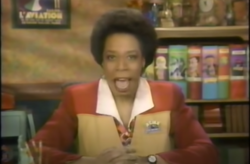 "You did it, gumshoe! It looks like this sneaky shy guy got caught up in the hustle and bustle of the movie set, as he was just watching the filming when we found him. He was apprehended with no issues, and he had the Tattle Log with him. We returned it back to Goombella, and she was overjoyed to have it back. Good work this time, detective! Have a rest, and we'll contact you when your next case is ready!"