The 'Shroom
:
Issue 163/Fun Stuff
From the Super Mario Wiki, the Mario encyclopedia
Jump to navigation
Jump to search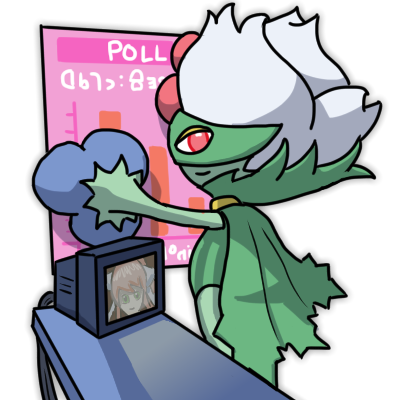 Staff Notes
Greetings, beautiful 'Shroom readers! Welcome to this October edition of Fun Stuff! Do mind the cobwebs, I spent a day trying to get those hung up. Did you know that canonically speaking, Roserade are only 2'11" (0.889 meters) tall? Makes putting up decorations pretty hard, I can tell you that much.
Happy spooky month, everyone! I've always loved the Halloween spirit, and this year is no different, even if I can't go very many places with it. I've been composing poetry every day to some fun Halloween prompts, and I just finished rewatching Over the Garden Wall the day I'm writing this, which has become an October tradition for myself. Everybody being in the same scary mood always brings a smile to my face. No matter how your celebration may look this year, I hope you have the opportunity to have some fun on this Hallow's Eve (safely, of course!).
Onto our Fun Stuff-related news. I'm saddened to report that this month will be Lakituthequick (talk)'s final month of creating It's aMAZEing for Fun Stuff. I'd like to extend my fullest thank you's to him and his work for the past thirty five issues. Seeing his design work has been an absolute joy, and It's aMAZEing has always been a favorite section of mine. Please be sure to give him some love for his extensive efforts, and keep an eye out for an entirely new section he's cooked up this month over in Palette Swap!
Oh, and make sure to check out this month's 'Shroomfest highlights to see how the feud of chickens versus pigs turned out! Let's just say, the finale is worth its read.
That's all from me this month. Light your jack-o-lanterns, recline back with that apple cider, and enjoy Issue 163's Fun Stuff!
Section of the Month
Congratulations to FunkyK38 (talk) for another first place win with her section! I extend kudos to Goombuigi (talk) and Ninja Squid (talk) for tying for second place, and I say thank you to all of our writers, readers, and voters! Make sure to check out at the poll at the bottom and vote!
FUN STUFF SECTION OF THE MONTH
Place
Section
Votes
%
Writer
1st
Where in the Marioverse is Carmen Sandiego?
20
52.63%
FunkyK38
2nd
Picross
6
15.79%
Goombuigi
2nd
Hiding Koopa
6
15.79%
Ninja Squid
---
Graphic Activities
---
One final sendoff to a fan favorite section.
[read more]
---
If you water a Koopa, will a sprout blossom on its head?
[read more]
Mind Games
---
Can you solve it, gumshoe? Is it worth the pane?
[read more]
Anagrams
Written by: BBQ Turtle (talk)
Hello everyone, I hope you're all having a nice start to October! In keeping with all of the spook-tacular stuff that happens around this time of year, I've got a ghoul-lection of anagrams based on Luigi's Mansion 3 for you guys to take a stab at, I hope you enjoy them. As I don't have a theme in mind for next month, I'd love to hear any suggestions you might have for it, or of course any Mario-related anagrams that you've found that I could perhaps work into a theme, to please pass them on to me on my talk page or via a PM to me on the forums. I hope you have a fang-tastic time sinking you teeth into these! (Last pun, I promise)
How it works...
Basically, this puzzle consists of solving the anagrams. Each month has a specific theme, which will give you a clue about what sort of words or phrases the anagrams will be. I've also included the boxes that the anagrams will fit into, so you'll be able to tell how many words it will solve to be and how many letters will be in each word, which should give you a hand too. You'll also notice that within each set of boxes, one of the squares are yellow. As you solve each anagram, note down the letter which appears in the yellow squares, and if you can solve all of the anagrams, you'll also get a bonus anagram to solve from completing all of the others. I've included the letter configuration for this one at the bottom too, just to give you an extra helping hand. Best of luck!
1. MARKER CAPS
2. GREEN HALL LEVY
3. THICK GANG FIRMS
4. PICK OAT FASHION
5. JENNY ENDED HOP
6. HEARTLESS TROT
7. SHOOT TUNICS
8. PIT ISSUER
9. IRK LENS
10. OWL IS BROKER
11. CHAT CREPT LATCHES
Bonus anagram:
Answers
ScreamPark
Hellen Gravely
King MacFrights
Captain Fishook
Johnny Deepend
The Last Resort
Suction Shot
RIP Suites
Slinker
Boilerworks
The Spectral Catch
Bonus anagram: Polterkitty
It's aMAZEing
Welcome to It's aMAZEing!
Yup, this is it. My final maze.

And also my 35th maze. Which also coincides with the 35th anniversary of Super Mario Bros., so I suppose the number 35 is suitable to be a maze.
I had an absolute blast making these for just over three years. It feels like I made Cappy a maze only recently, but that has been a while, huh.
All things come to an end though, and while I had much fun creating these mazes, it is now time to move on. I'm not leaving The 'Shroom though, you can find me with another section elsewhere.
Thank you.
How to play:
Copy the image into your favourite art program (like Paint, Photoshop, GIMP, etc.)
Click the line, pencil or brush tool and adjust the size as needed
Draw your line through the maze from start to finish
Zoom in and out as needed
Alternatively, print it out and use a pencil!
To view the answer, click here!
Hiding Koopa
Written by: Ninja Squid (talk)

Hey there, 'Shroom readers! Welcome to a new edition of Hiding Koopa.
I'd like to give a little news about the office. Our Fun Stuff office is going under renovations at the moment. With Roserade winning the war against Pitohui once again, the guy wants to make his office even more fancy and imposing than that of Strategy Wing. The imperial color is fitting well in this place, I must say. That's fine and all, but are we really obligated to worship Petunia, the new pig mascot and doing a huge ceremony for her before coming in? Seems like a bit inconvenient to say the least. But who am I to oppose the emperor's orders? Seems like I should just shut up instead.
Anyway, talking about this month's section, my Koopas continue their explorations and now they've gone looking for Pikmin. I suppose they are aware of a certain game called Pikmin 3 Deluxe coming soon on Nintendo Switch.
Now, I am sorry, but I must go. I must attend to a directorial meeting. So, without further ado, have fun finding those five little Koopas!

Answer:
Did you find them? No matter the outcome, thank you for playing, and see you next month!
Picross
Welcome back to another round of Picross! Although Halloween is coming up soon, I have something else in mind for today's issue, and that is to continue the 35th anniversary picrosses. Last time, the focus was around the 3D Mario games, but this time, you'll see picrosses based on 2D Mario games. Can you figure out which ones they are?

If you're new to this section, here's a short explanation: Every issue, you'll find two to four picross puzzles based on a certain theme, based on a Mario game (or games), character, or item. If you have any ideas for themes, feel free to suggest them here. If you're new to picross, or need a refresher on the rules, here is an in-depth, step-by-step tutorial, or you can find rules online. Enjoy!

Level 1: Easy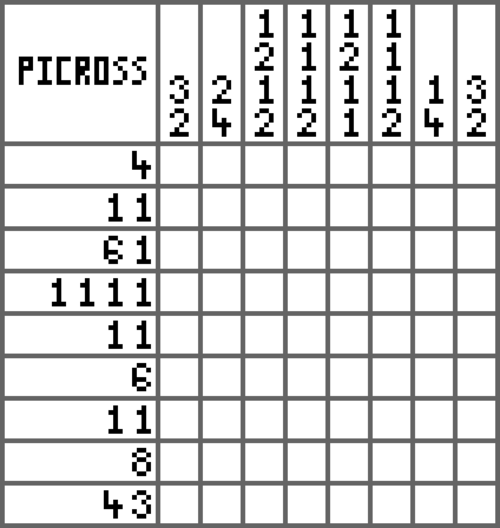 Level 2: Hard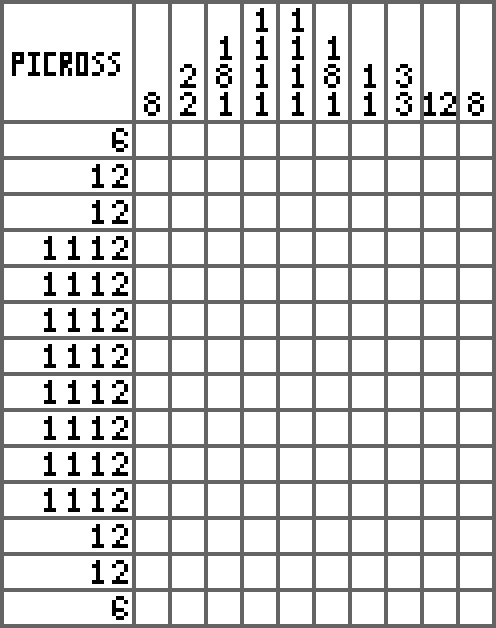 Solutions:
Level 1
Level 2
That's all for this time. See you next time for more picrosses!
Where in the Marioverse is Carmen Sandiego?
HOW TO PLAY
Each issue, you will be given a case to solve and clues to use to help you find the solution! Use your Mario knowledge to crack the case!
You will begin each case at the scene of the crime, and you will be given three clues from passerby as to where the next hot spot is and what game it's from. Using your knowledge of Mario games and the Super Mario Wiki, figure out where the crook is and go track them down! There are four locations each round: the crime scene (1) at the start, two locations (2 and 3) with clues, and the hideout for the crook of the month (4). Answers for locations will be given with the corresponding round, for example, the clues from the crime scene will lead you to location 2, and once you open the spoiler bubbles for location 2, you will be given the correct answer. You can open the clues for each location in any order you'd like, but be careful! You may encounter an incorrect clue that could throw you off the case!
Clues offered will give you a hint either about the next location or the game it's in. Unlike a regular Carmen Sandiego game, you do not have to collect information about the crook you are tracking down.
Challenge round (optional):
-Find all locations and games correctly in two minutes or less
-Find all locations and games correctly without using the rest of the Wiki for help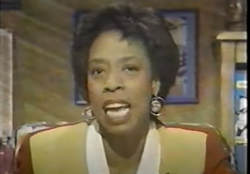 "Gumshoe, there's trouble afoot. We've received a case request from Princess Peach this time. It seems that her castle was undergoing some roofing maintenance, and in all of the bustle of the construction, someone managed to steal her iconic stained glass window! This window has been a feature of Peach's Castle for years- it's stood the test of time through Super Mario 64, Super Mario Galaxy, and into Super Mario Odyssey. Without that window, not only will she have a severe draft in the throne room, but the castle will be missing one of its most recognizable features! Right now, we're not sure if Carmen is connected, but since we have no leads right now on Carmen, we're sending you on the hunt for the window."
Crime Scene

The Crime

Find the missing stained glass window from Princess Peach's castle!

CLUE 1

"I'm not sure why he came out here with that big window- the monster doesn't have a house."

CLUE 2

"Yeah, this path will take you to the mountain."

CLUE 3

"In this game, everyone turns green."
Location 2

CORRECT ANSWER

Guffawha Ruins from Mario & Luigi: Superstar Saga

CLUE 1

"This is a deserted island! Why is this guy trying to sell a stained glass window here?"

CLUE 2

"There's not a lot here. You might find some lost pirates, though."

CLUE 3

"This game continued a flat tradition."
Location 3

CORRECT ANSWER

Keelhaul Key from Paper Mario: The Thousand Year Door

CLUE 1

"Hey, that window might go nice with our Showtime! billboard…"

CLUE 2

"The wavy hallway is a fun place for tricks and speed boosts!"

CLUE 3

"I miss the team racing, but the addition of bikes was a fun choice!"
CASE CLOSED
"Good work, gumshoe, you got the window back! Surprisingly enough, Bowser seemed to feel a little guilty about buying it, so he gave it back to us without much trouble. Sounds like he didn't want to have to take out a wall section to have it installed. Anyway, we also got some information about our crook… He was a blue Toad who didn't care much for Princess Peach. Bowser couldn't say whether or not he was working with Carmen, but that it seemed like this wasn't his first job. We'll have to send another agent to track him to see if he goes after anything else. As for you, gumshoe, you can hang up your hat and get to work on some paperwork at your desk while we wait for a new case to come in!"