The 'Shroom
:
Issue 151/Staff Notes
From the Super Mario Wiki, the Mario encyclopedia
Jump to navigation
Jump to search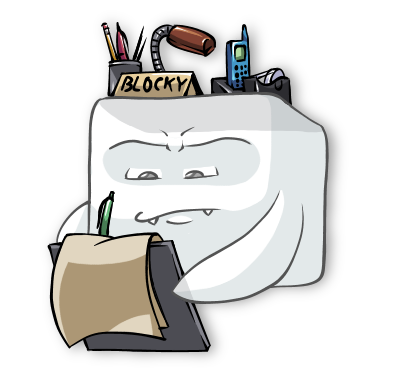 Hello, 'Shroom readers! Welcome to a thankfully less pressure-cooker month! Boy am I glad we aren't stressing ourselves over trying to get this all done. Ah heh heh heh. Anyhow, first and most importantly, all of you should give a warm welcome to Zange, our new Pipe Plaza director! She's taken over now that TPG is done with Pipe Plaza, so if you got any Pipe Plaza stuff, send it her way! Secondly, Issue 153 in December will have a Donkey Kong theme, to celebrate the 25th anniversary of the release of Donkey Kong Country. And because DK never got an issue of his own, so let's give it to him! We don't need a lot of special sections for it (but it would be nice!), but if our regular writers could make their sections DK themed, I'd appreciate it!
Now go off and read, will ya?
—Superchao, Director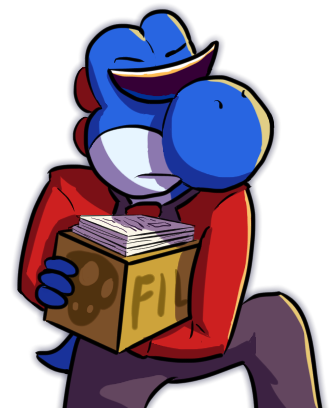 Hi everyone, I'm happy to report that I'm much more alive this month! Just in time for Halloween! Although there isn't too much more to add, we'd like to bring back up the travel guide from last month. Were you able to figure out who wrote each section? Let's find out, here are the answers!
That's really all I have this time, hope you enjoy the issue! 👻
—Smasher, Sub-Director
Staff Section of the Month for September 2019
STAFF-VOTED SECTION OF THE MONTH
Place
Section
Writer
Reasoning
1st
Challenger Approaching!
Roserade (talk)
This is a thorough examination of how Phoenix Wright might work in Smash Bros., with particular attention given to linking the ideas Rose proposes to their inspirations from Ace Attorney. We have to appreciate the extensive documentation of inspirations and the background research Rose put into this - it makes this feel like it truly could be a fighter idea. That Rose organizes his ideas around a central idea of Phoenix being a character focused on rapidly countering a wide variety of situations helps give some insight into how a fighter design can take more work than simply thinking up moves.
2nd
Fans in Unusual Places
Quizmeleon (talk)
This was a really interesting read start to finish. Who would've guessed there were Mario fans in places that weren't solely Mario-related? Quizmelon does a very nice job of telling some of the history involved with the Mario Universe QuizUp community, and it's nice to see a lesser known community acknowledged in this as well.
3rd
Rising Sun Reviews
Mariofan169 (talk)
Even though he ended up not being a fan of the work he reviewed, we're glad Mariofan tried to give Kyoto a tribute given the recent disaster there. We thought he did a great job explaining and defending his thoughts as well, which we feel is necessary if you have a more negative review on something that's seemingly pretty well received. Solid final entry to a solid section.
4th
Meta Knight's Dream Land Journal
Meta Knight (talk)
A solid finale to a good section. We're gonna miss the adventures of Meta Knight in Dream Land, but it's been an interesting ride from start to finish, and we want to recognize the quality here.
5th
Switch It Up!
Epic Nitwit
With a nice conversational style that lays out not just the Switch games but why one would be interested in them, he's gotten at least one staffer to look into trying them. That's the sign of good reviews!
6th
A Touch with the Music
Smg2daisy (talk)
An enjoyable short introduction to an interesting musical duo written with a little personal touch.
Congratulations to all of our writers for their amazing work!