The 'Shroom
:
Issue 151/Fun Stuff
From the Super Mario Wiki, the Mario encyclopedia
Jump to navigation
Jump to search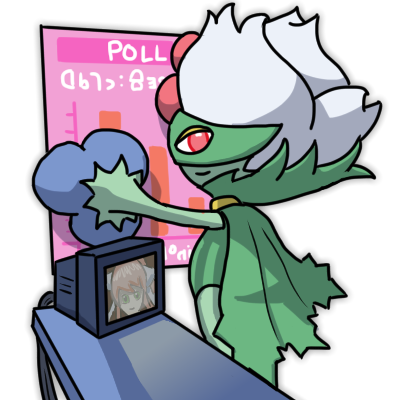 Staff Notes
Greetings, bootiful 'Shroom readers! Welcome to the October edition of Fun Stuff! Fall is in full force, and I've always been a fan of the leadup to Halloween. While usually my Halloween night is occupied by play rehearsal, the feeling of getting festively frightened is always a treat. There's something so pleasant about the Halloween Spirit, which I like to carry with me every year; there's nothing quite like some good ol' scary fun. So put up those spiderweb decorations, play some "Monster Mash" in the background, and enjoy this spooky 'Shroom installment!
Unfortunately, LudwigVon (talk) couldn't get his sections in this month, which means we are a smaller team than usual, buuttt there's always room for more writers! You can check out the 'Shroom signup page for everything you need to know about applying. If you've got an idea that you don't know how to translate into an article, or if you'd like to write for Fun Stuff but don't have a current idea, no worries! Let me know, and I'm more than happy to work with you to make your section a reality. Seeing your application would be a real... Treat for me.
That's all from me, so go ahead and get to reading! OoOoOoOo...
Section of the Month
Congratulations to FunkyK38 (talk) for maintaining first place! Congratulations to LudwigVon (talk) for second place, and Lakituthequick (talk) for third. Of course, thank you to all of our Fun Stuff writers, contributors, and readers, because without you, there wouldn't be a Fun Stuff!
FUN STUFF SECTION OF THE MONTH
Place
Section
Votes
%
Writer
1st
Where in the Marioverse is Carmen Sandiego?
19
63.33%
FunkyK38
2nd
Hiding Koopa
7
23.33%
LudwigVon
3rd
It's aMAZEing
4
13.33%
Lakituthequick
---
Graphic Activities
---
Avast ye! Follow the map to get the treasure!
[read more]
Mind Games
---
Aw man, I was looking forward to Luigi's Mansion 3 too...
[read more]
Anagrams
Written by: BBQ Turtle (talk)
Hello again all, welcome to October's edition of anagrams! As it's getting towards that spooky time of year again, I thought that this month I'd put together some ghost-related anagrams for you- think ghost characters and species, and not just the most obvious ones. Of course, if you ever have any suggestions for themes that I could use in future issues or happen to have come across some funny anagrams that I could use as part of a theme, don't be afraid to drop by my talk page or send me a PM on the forums, it's always welcome. Anyway, I'll let you get on with trying to solve these anagrams now, and I hope to see you all again next month!
How it works... Basically, this puzzle consists of solving the anagrams. Each month has a specific theme, which will give you a clue about what sort of words or phrases the anagrams will be. I've also included the boxes that the anagrams will fit into, so you'll be able to tell how many words it will solve to be and how many letters will be in each word, which should give you a hand too. You'll also notice that within each set of boxes, one of the squares are yellow. As you solve each anagram, note down the letter which appears in the yellow squares, and if you can solve all of the anagrams, you'll also get a bonus anagram to solve from completing all of the others. I've included the letter configuration for this one at the bottom too, just to give you an extra helping hand. Best of luck!
1. HOME BOOTH
2. HIS BOG INFO
3. OFFSET TEXT GRAPHS
4. ARMS ELM
5. BONE RENT
6. SPLIT DOUGH
7. ROB ZERO
8. WRONGLY KINK
9. PROP TUPLE
10. SOB US SOLO
11. CHORTLE OR FETCH TREE
Bonus Anagram:
Answers
Boohemoth
Fishing Boo
Expert Staff Ghost
Slammer
Bonneter
Duplighost
Broozer
Wrinkly Kong
Polterpup
Boolossus
Hector the Reflector
Bonus Anagram: Boo Mushroom
It's aMAZEing
Written by: Lakituthequick (talk)
Arr matey! Ye be welcome to a spooky new It's aMAZEin'!
I 'ave a map to lead me to me treasured skull gem, but ye line 'as washed away! can ye 'elp a fellow gentleman o' fortune to find the way?
Do ye 'ave an idea fer a maze ye'd fancy t' see? Throw a note in a bottle in me briny deep or find me in harbour and send me a parrot, 'n yer idea 'n name may be featured in a future moon!
How t' sail:
Copy th' image into yer favourite art program (like Paint, Photoshop, GIMP, etc.)
Click th' line, pencil or brush tool and adjust th' size as needed
Draw yer line through th' maze from start t' finish
Zoom in 'n out as needed
Alternatively, print it out and use yer feather 'n ink!
To view th' answer, click here!
Where in the Marioverse is Carmen Sandiego?
HOW TO PLAY
Each issue, you will be given a case to solve and clues to use to help you find the solution! Use your Mario knowledge to crack the case!
You will begin each case at the scene of the crime, and you will be given three clues from passerby as to where the next hot spot is and what game it's from. Using your knowledge of Mario games and the Super Mario Wiki, figure out where the crook is and go track them down! There are four locations each round: the crime scene (1) at the start, two locations (2 and 3) with clues, and the hideout for the crook of the month (4). Answers for locations will be given with the corresponding round, for example, the clues from the crime scene will lead you to location 2, and once you open the spoiler bubbles for location 2, you will be given the correct answer. You can open the clues for each location in any order you'd like, but be careful! You may encounter an incorrect clue that could throw you off the case!
Clues offered will give you a hint either about the next location or the game it's in. Unlike a regular Carmen Sandiego game, you do not have to collect information about the crook you are tracking down.
Challenge round (optional):
-Find all locations and games correctly in two minutes or less
-Find all locations and games correctly without using the rest of the Wiki for help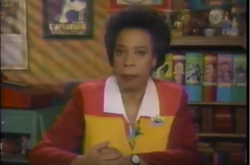 "Gumshoe, we've got bad news on a spooky scale! Professor E. Gadd has alerted us that Carmen's cronies have kidnapped Gooigi! The Luigi-shaped blob was all set to make his return in Luigi's Mansion 3, but a band of ghosts working for Carmen have made off with him! You have to get him back in time for the release of the game, gumshoe! E. Gadd and Luigi have pledged their support for our cause: once you track down the perps, they'll move in to capture the ghosts and rescue Gooigi. Time's a-wasting, gumshoe, and the clock is ticking! Get a move on!"
Crime Scene

The Crime

Rescue Gooigi from the Boo Band.

CLUE 1

"Whatever you do, DO NOT step on the porch. Trust me."

CLUE 2

"This game was a solid sequel. Great to see this series getting plenty of love."

CLUE 3

"We're still picking the splinters out of everywhere from the last time someone was out on the stairs."
Location 2

CORRECT ANSWER

Harsh Possessor boss battle from Luigi's Mansion 2: Dark Moon

CLUE 1

"The creepy moaning in the music helps to really set the mood here."

CLUE 2

"Exploring this massive game with the crew was a blast!"

CLUE 3

"This is such a massive castle, I wonder if they got lost?"
Location 3

CORRECT ANSWER

Creepy Castle from Donkey Kong 64

CLUE 1

"A band of ghosts? Yeah, they're here! They didn't bring dice and can't go further!"

CLUE 2

"This party is so square!"

CLUE 3

"You might be able to catch them, they fit in really well, though."
CASE CLOSED
HIDEOUT ANSWER: Boo's Horror Castle from Mario Party 9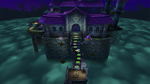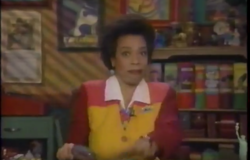 "Excellent work, gumshoe! You've got a knack for this! Right as you said, the ghosts were stuck at the gate to the exit without any dice to roll to get past the boss. Luigi moved in and vacuumed them right up, and Gooigi was stuck tight in a jar. He has been freed, and E. Gadd has sent a Dual Scream for you as a reward."