The 'Shroom:Issue 148/Staff Notes
From the Super Mario Wiki, the Mario encyclopedia
Jump to navigation
Jump to search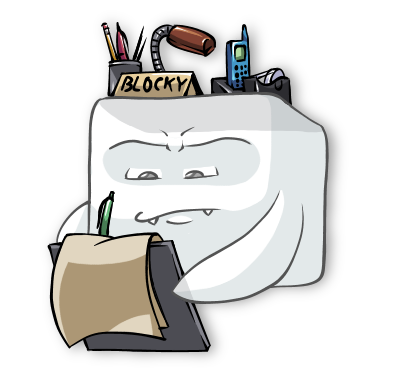 Hello, 'Shroom readers! Welcome to the July issue of the 'Shroom! I hope you're having fantastic weather like I am - it may feel like a hundred degrees out there but that's just the way I like it! God I love summer. Anyhow, there's not that much special to talk about, beyond a friendly reminder that A: you should sign up for presentations if you haven't so we don't have to make our one backup do ten presentations, and B: Issue 150 is in two months! Get on with thinking about what cool things you can do for it!
That about takes care of my stuff, so I'll see you all next month for the August issue!
—Superchao, Director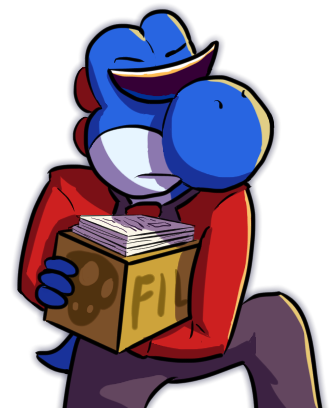 Hi everyone! I'm not as big on the heat as our director up there, but I hope you're all enjoying your summer regardless! I don't have too much to say this month, but I would like to extend a quick congratulations to LudwigVon (talk) on becoming the newest Poll Chairperson! I'm sure he'll do a fantastic job. Otherwise, read Superchao's notes above, and enjoy the issue!
—Smasher, Sub-Director
Staff Section of the Month for June 2019
STAFF-VOTED SECTION OF THE MONTH
Place
Section
Writer
Reasoning
1st
Mach Speed Mayhem
Superchao (talk)
It's another informative, engaging article that goes into great detail about the history of Deathborn and reflects the quality and quantity of research Superchao puts into making this section one of the most comprehensive F-Zero resources there is. We do want to add a nod towards Perch's behind-the-scenes work. He went so far as to have those knowledgeable in the Japanese language to check a strange line from the F-Zero anime regarding the plot twist he talks about at length, because it was pointed out that there was some ambiguity on whether or not the subs had it translated right and that could impact the meaning of the scene and the twist. That kind of dedication to the section cements its vote and its quality as an F-Zero resource.
2nd
Mario's Boombox
Hooded Pitohui (talk)
Another section well crafted by Hooded Pitohui. Even if you show little interest in musical features, it's written in a way that makes the reading very enjoyable. He did a great job showcasing Adriana Figueroa's talent here, and picked some excellent examples to prove his points.
2nd
Obituaries
Yoshi876 (talk)
We like the addition of an editor's note in this month's section. It gives a different taste to what we usually have from this section. Despite how long Yoshi876 wrote this section, it shows that it is never too late to make a few changes to a section and it can be a way to increase reader's interest in the section.
3rd
Anton's Half-Baked Reviews
Hypnotoad (talk)
This is a departure from Anton's usual fare, but he brings his same relatable style of writing and his thorough and reasonably-defended criticisms. He describes his experiences and observations without going into excessive detail of his personal experiences, instead refining his experiences into criticisms and praise for New York City as both a destination and an experience (see: his notes and links on the Subway, or his description of the disconnect between his views on crossing the street safely and the local tendencies). All of it's aided by good organization, and we'd be remiss not to make note of those stunning photos of the city at night.
4th
Meta Knight's Dream Land Journal
Meta Knight (talk)
What we appreciate about this section is the way Meta Knight write it (first person narrative as his own character). It is not something that is quite usual from a walkthrough, but still, it's a solid one with personality and has a well-rounded quality in layout, use of images, accessibility, and all the components that make it more than a simple instructional guide.
Congratulations to all of our writers for their amazing work!