The 'Shroom
:
Issue 141/Staff Notes
From the Super Mario Wiki, the Mario encyclopedia
Jump to navigation
Jump to search
Hey everyone and happy holidays! Super Smash Bros. Ultimate came out, and I hope many of you will or have been having fun with that. We've got plenty of sections themed around the franchise, including a very nice retrospective from Alex95 (talk) about his memories of the franchise that you should definitely check out. Additionally, the Director Election is up! If you think you have what it takes to run the 'Shroom, feel free to post a campaign! Finally for me to announce, there's the annual End-of-the-Year Awards! We'd like to hand out the traditional awards for various contributions to The 'Shroom, so thank you all for your support! You can check that out here. Happy holidays once again, and I'll see you all next month!
—Meta Knight, Director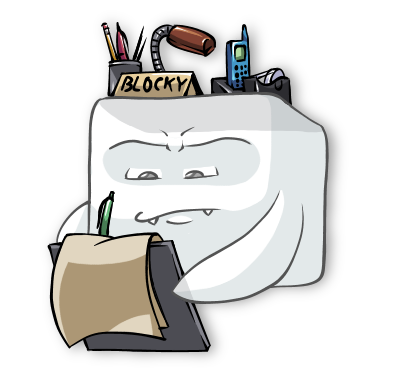 Hello, 'Shroom readers! It's December, and you know what that means - it's time for the Director Election! And I've got a big and important announcement to make... Neither myself nor Meta Knight are running this year! That's right, we've decided to leave the field open, and I have it on good authority that some people will be taking full advantage of that open field. I look forward to seeing who else keeps this ship afloat - though naturally, you can expect to see all three of my sections next year. You won't be rid of me that easily, no matter how much you want me gone! We've also got a very nice sidequest, in Lakituthequick's 'Shroomfinity Scavenger Hunt. Do you have what it takes to rescue the twelve fighters from the original Super Smash Bros? If you think you do, go check out the page and give it a whirl!
—Superchao, Sub-Director
Staff Section of the Month for November 2018
STAFF-VOTED SECTION OF THE MONTH
Place
Section
Writer
Reasoning
1st
Shop Scout
Hooded Pitohui (talk)
Hooded Pitohui continues to deliver an exceptionally well-written section, with charming humour and an entertaining style. This section is always a pleasure to read in Fake News.
1st
'Shroom Recap
Hooded Pitohui (talk) and Raregold (talk)
An absolutely fascinating look back over someone's entire 'Shroom career, with the level of quality and detail we've grown to expect from Pitohui and Raregold. We are hoping to see more of it in the future!
2nd
Mach Speed Mayhem
Superchao (talk)
Superchao goes into a lot of detail explaining information about Samurai Goroh. Even someone without knowledge of the series would be able to easily follow along, and potentially spark an interest in the franchise due to the section's pull.
3rd
Obituaries
Yoshi876 (talk)
A section that goes to show that not all humour need be lengthy or complicated. Rapid-fire but well-written jokes make the section a genuinely entertaining read and evidence the thought 876 put into getting the most comedic mileage he could out of the death of the Boards.
4th
Graphic Novel Review
FunkyK38 (talk)
An accessible review which provides enough details that readers finish with a decent idea of whether Batman: White Knight will interest them or not. FunkyK takes the time to explain concepts like the "Black Label" series of titles, which, along with the description of the theme and art style, helps to orient and capture the interest of those unfamiliar with the franchise. At the same time, she compares the work to other titles and offers criticism of different portrayals of characters throughout the franchise, providing material to interest long-time fans, as well.
Congratulations to all of our writers for their amazing work! See you next year!