The 'Shroom
:
Issue LXXVI/Fun Stuff
From the Super Mario Wiki, the Mario encyclopedia
Jump to navigation
Jump to search
Director's Notes
Hello, readers! Besides being your interviewer, I'm now also running this. Shoey gave it up after a tragic hat accident. Anyhow, the Special Issue's Section of the Month is Pyro's Find the Differences, with Hiding Mr. Saturn in second and Non-Mario Crossword in third.
Additionally, this month is Gamefreak's last section! Well, last month was, but this is when he gives last month's answers. That's all, pretty much.
Find The Difference
Original Image: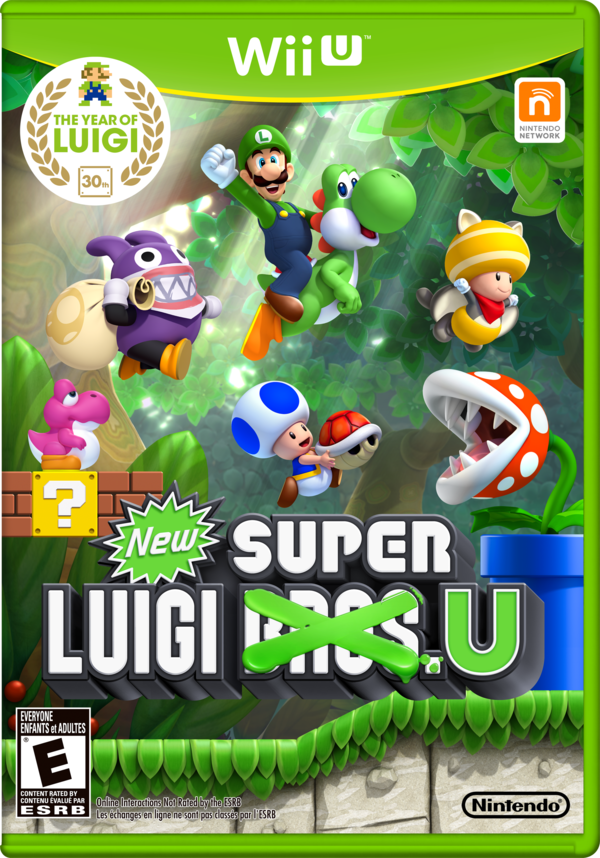 Edited Image: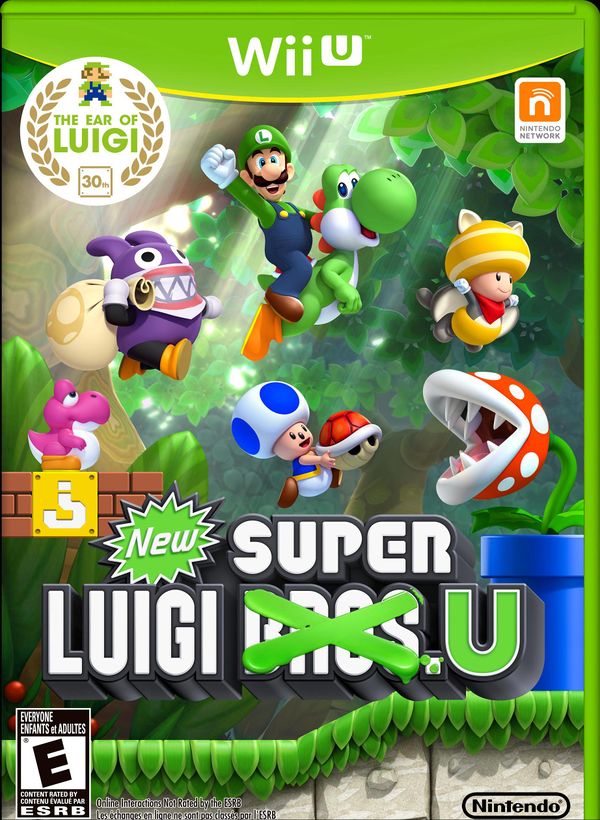 Guess Who
by Freakworld (talk)
Rules: You'll get 5 hints on a Character, which should be used to guess the answer. This character can be from any part of the Mario, Wario and Donkey Kong Universe. If you scroll down you'll see a little spoiler box, hiding the answer.
This character first appeared in 1994.
This character was playable in Super Smash Bros. Brawl.
This character started out as a sidekick to a more famous character.
This character is wearing a red cap.
This character has got his own racing game (series).
Guess that Game
By Freakworld (talk)
Rules: Same as in "Guess Who".
This game is an arcade game.
This game was released in the first half of the 80s.
Since the release of this game there have been all kinds of remakes (mostly included in other games of the Mario franchise).
In this game, Donkey Kong DOES NOT appear.
Instead, this game holds the first appearance of a character we are celebrating this year.
Mystery Images

Quiz
By Megadardery (talk)
Let's have a paperized quiz
In the first three Paper Mario games: what is the max amount of money which can be carried?
Who is the only party member in Paper Mario to receive only one letter?
What is the only Paper Mario game without a level up system?
What are the two Special Moves in PMTTYD very smiller to each other?
Which is the only boss in Paper Mario that can flee from the battle?
Pretty hidden answers!
999
Parakarry
Paper Mario: Sticker Star
Sweet Treat, and Sweet Feast
Tubba Blubba's Heart
Mind Bogglers
By Megadardery (talk)
Mario cannot believe that luigi will have his own game without been with him, so he sneaked into Luigi's room, and vandalized the New Super Luigi U boxart. Let's help luigi by finding the 5 stickers that Mario put on the boxart!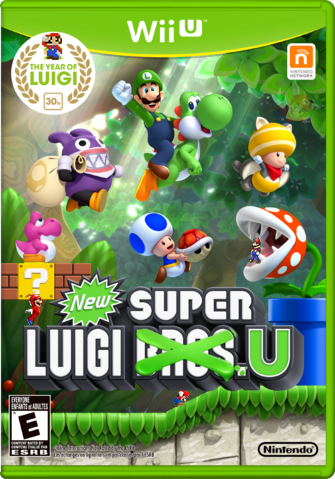 Hiding Koopa
By General bob-omb (talk)
It's the year of Luigi! Now it's Luigi's turn in the spotlight! and what better way to start, than by hijacking New Super Mario Bros. U? It looks like Mario won't be in this adventure... at all. Uh oh... Well, while I'm out frantically searching for Mario, you guys can search for that sneaky koopa.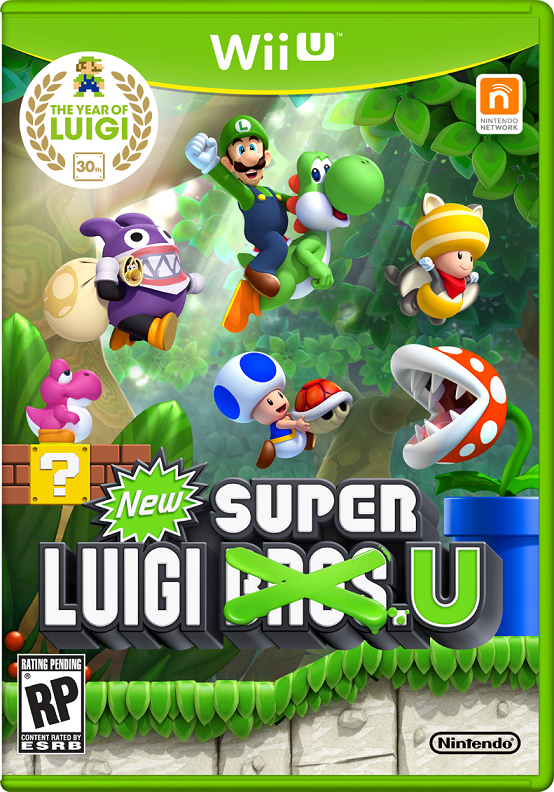 Crossword
By Paper Yoshi (talk)
Hello, and welcome to another issue of Crossword!!
As we go back to the Mario series after last month's Special Issue, so does this section. I was originally going to theme this month's puzzle after Super Smash Bros. Brawl, but then I remembered that the May Crossword's theme was the Super Smash Bros. series, so I had to think of something else.
The crossword for this month is themed after... the Mario Kart series! I hope you enjoy solving it!
| No. | Across | No. | Down |
| --- | --- | --- | --- |
| 3 | Longest track in Mario Kart 64 and in the Mario Kart series (_______ Road) | 1 | First Mario Kart game released for a handheld system (Mario Kart _____________) |
| 5 | Number of tracks in Mario Kart 64 and in Mario Kart Double Dash!! | 2 | First region in which Mario Kart DS was released |
| 7 | Shortest track in the series | 4 | Number of laps per race in Super Mario Kart |
| 8 | Number of characters competing in a race in Mario Kart Wii | 6 | Vehicle type exclusive to Mario Kart Wii |
| 10 | First Mario Kart track to take place in the rain | 9 | Game mode exclusive to Mario Kart DS (_______ Mode) |
| 11 | Number of games in the Mario Kart series | 10 | Recurring NPC in the Mario Kart series |
| 12 | Character introduced to the Mario Kart series in Mario Kart DS | | |
Word Search
By Gamefreak75 (talk)

Sadly, as some of you may have already heard or noticed, this is my last issue of being the Word Search creator. Shoey has offered me a management position at his licorice factory, so I have decided to retrire my position. Of course, I am not a heartless cad, so I will give you the answers to last month's word search. May whoever my successor be make even better word searches than I did...which isn't much of an accomplishment...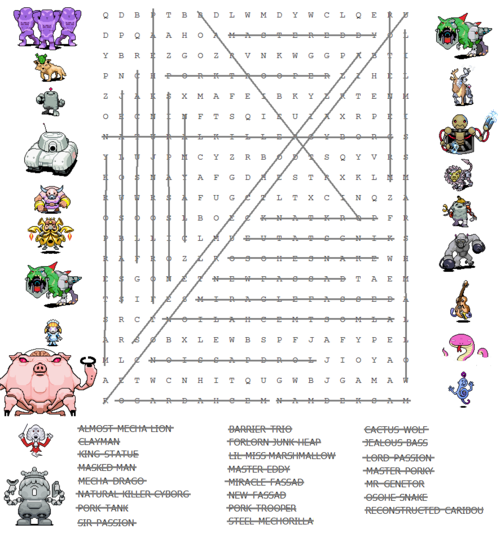 Non-Mario Crossword
By Gamefreak75 (talk)

Here is the answer to last month's crossword: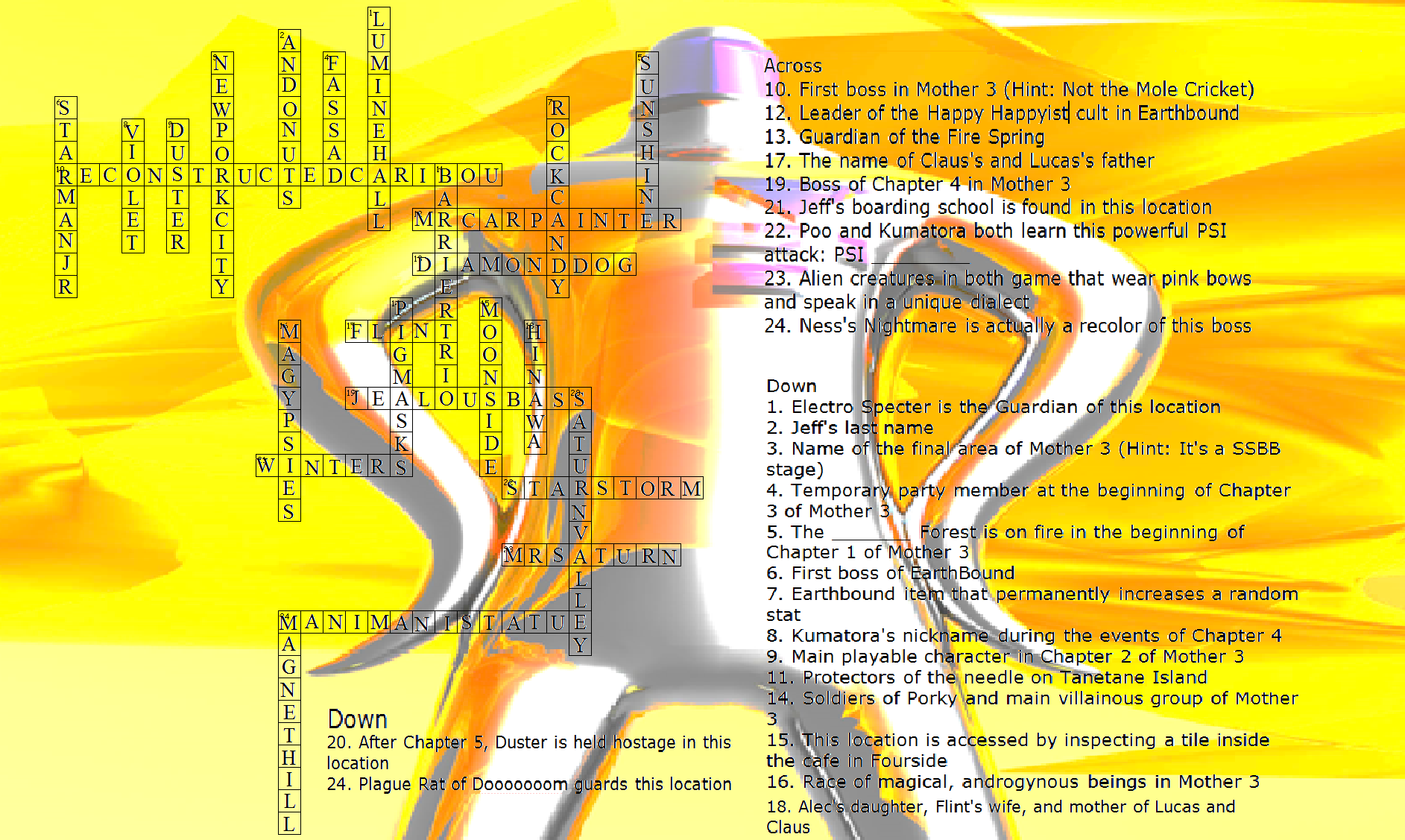 ---