The 'Shroom
:
Issue 189/Staff Notes
From the Super Mario Wiki, the Mario encyclopedia
Jump to navigation
Jump to search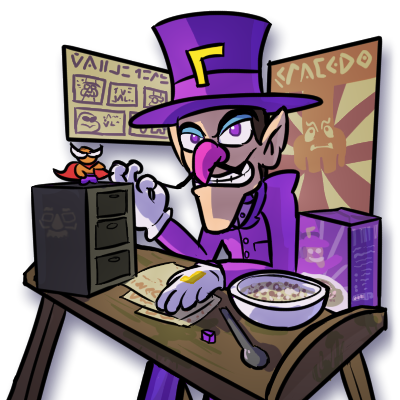 Hello there, 'Shroom readers! Merry Christmas, Happy Holidays, whatever you prefer. I hope you're all doing very well this holiday season. It's a day at the races here at The 'Shroom, and for once, there's no sneaky ninjas around hiding my Super Arrow memorabilia! Wait a minute, where did my bobblehead go... Uh, I'll deal with that later. We've got a lot of announcements today, so get your seatbelts on!
First of all, I'd like to direct your attention to our Holiday Scavenger event! Once you visit the page and opt in, there will be 22 items to find scattered across the issue, contributed by our fantastic team of writers and staff! Do you have what it takes to find them all? Some of them are fairly easy, and others will take more effort to uncover. We hope you enjoy the event! Our Programming Manager Lakituthequick (talk) and Graphic Design Manager GBA (talk) worked overtime to make this happen, so please, appreciate them! A lot!!
In addition to our usual assortment of teams and all the great sections you'll find in there, we also have a couple of special features this month! I've collaborated with several community members for this first one, Thank You, Ninja Squid! It's taken a bit of time to get together, but I think our former Director and Statistics Manager deserves a tribute for all his time here, don't you? Poll Committee Chairperson Fun With Despair (talk) has also written PC Election Proposal, detailing a set of proposed changes for the Poll Committee going forward. Be sure to check them out, and if you feel so inclined, head over to MarioWiki:Proposals and leave your vote and/or comments.
We've also assembled our annual End-of-the-Year Awards, thanks to our Statistics Manager, Meta Knight (talk)! It's once again time to celebrate everyone who has had a hand in contributing to the paper this year! Whether you wrote a section, participated in one of our events, or even just spent some time reading The 'Shroom, thank you very much! We wouldn't be here if it wasn't for you.
Would you believe me if I told you there are even more things to talk about? Well, there are, but I've been here long enough, so I'll let Rose cover the rest!
Enjoy the issue!
—Waluigi Time, Director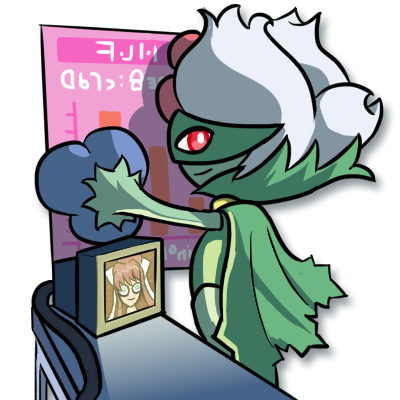 Greetings, beautiful 'Shroom readers! Don't mind the banana peels and item boxes, I'm just preparing the Director's Office for its appearance in the 'Shroom HQ track of the 'Shroom cup! Turning our offices into an entire racetrack... Isn't that just so cool?!
... Waluigi Time just informed me that we will not be turning our offices into an entire racetrack. How unfortunate.
Thankfully, that's the only misfortune to be had here, because wow, what a stellar issue we've got on our hands! Seriously, this edition is a spectacle, and I'm so proud of the remarkable talents that came together to make it happen. So many thank you's to our outstanding artists who contributed this month: Graphic Design Manager GBA (talk) for his work on backgrounds, main page assets, and Scavenger Hunt artwork; winstein (talk) for his wonderful main page banner; and BBQ Turtle (talk) for her individualized team banners. Additionally, I extend the same hand to Lakituthequick (talk), whose coding and design know-how made every project a reality. All of you have our immense praise and appreciation.
Though there's no time like the present, we're racing into the future, which is why you should give an eye to our 'Shroom Director Election! We need some directors to run The 'Shroom this upcoming year, and that's where you come in! If you're interested in appearing in these goofy little blurbs, read through the page and post a campaign! We hope to see your ticket soon!

Go forth, dear reader, and enjoy every heart-pounding moment of this electric issue!
—Roserade, Sub-Director