The 'Shroom:Issue 177/Staff Notes
From the Super Mario Wiki, the Mario encyclopedia
Jump to navigation
Jump to search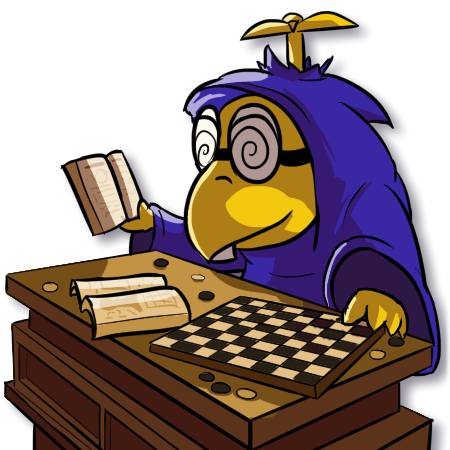 Hello, all of you readers of The 'Shroom, and welcome to 2021's special holiday issue! As you can see, this month, we're celebrating that green dinosaur that has been with Mario from the beginning, the hero of the plumber's first story, Yoshi! Throughout the issue, you'll see references to Yoshi and the sub-series built up around him, including one in the form of a special collaborative section from The 'Shroom staff! In celebration of the hungry, hungry dinosaur's appetite and his associations with delectable desserts and fresh fruits, the staff has prepared a recipe book with a variety of Yoshi-themed dishes. Be sure to give it a read!
In addition to this special section, we also have our annual End-of-the-Year Awards, thanks in no small part to the diligent tabulations of our dedicated Statistics Manager, Ninja Squid. Now is the time to celebrate all of you who have contributed to this paper and its successes this year, so, please, take a look and see what awards you've earned or give a shout-out to someone else who earned an award this year.
In other news, with the release of this issue, our Awards Director Election has come to an end. Thank you all for putting your trust in Superchao and me! We'll work diligently to ensure that the 2022 Awards celebrations are everything we've all come to expect over the past few years and that we build on the strong framework that Anton, Turboo, and those who have worked closely with them have built.
On one final note from me, in the spirit of the holidays, I wanted this issue to have a few surprises. We have the staff collaboration as a surprise for readers and writers, but I wanted there to be a small little surprise for the staff, too. It's a bit dry, admittedly, but I hope readers, especially readers who happen to be staff members, will check out the Special Thanks section included in this issue. I have a great deal of gratitude to extend to the staff for their hard work these past two years, and I've tried to offer some thanks to them there.
There's a few more things that you should take note of, but I'll allow Roserade to elaborate on that. All of you readers of The 'Shroom, please enjoy the issue, and may you all have a happy holiday season and end of the year!
—Hooded Pitohui, Director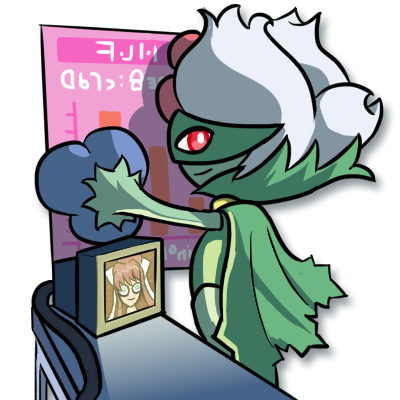 Greetings, beautiful 'Shroom readers! Welcome into the Director's Office. You might notice that the decor in here is very festive, and also very green. With the holiday season coming up, I couldn't resist spicing the place up! My favorite piece in the room has to be the Super Happy Tree Garland I've wrapped around the doorway. Creating an environment like this always puts me in a joyous mood...
You know what doesn't put me in a joyous mood, though? Constantly bickering with the bozo in the Director's seat. I thought we could finally set aside our differences for one holiday issue, but wouldn't you know it, another 'Shroomfest has sprung up instead! Despite my grievances, I do have to admit returning to the courtroom against Pitohui will be fun. Whose side wins the 'Shroomfest is entirely in your hands! Check out the 'Shroomfest section to learn more, and we hope to see you participate! ...only if you join my team, of course! The empire shall continue to grow!
While we look towards the upcoming year, we're happy to announce that the Director Election is open! Do you think you have what it takes to direct The 'Shroom? Read through the rules and expectations on the page, and if you're feeling up to the task, get a campaign posted! We're looking to have some fresh faces occupy these seats next year, and that fresh face could be you.
Finally, I'd like to offer a tremendous thank you to our artistic team who made this issue special. The Pyro Guy (talk) with his 'Shroomfest banner and Yoshi-themed backgrounds, BBQ Turtle (talk) with her wonderful 'Shroom banner for the front page, and Waluigi Time (talk) with his additional art for the Staff Recipe Book, all of you have contributed greatly to Issue 177 and helped to make it special. Thank you for all you do for this paper; your work does not go unappreciated.
Alright, I think that's everything off my handy-dandy cheat sheet. Now I've got to flip it over, because on the other side, there's the 'Shroom Staff Naughty or Nice list! I've made the list, and I'm checking it twice. Now, let's see... Ninja Squid (talk)... I ought to keep him on the Naughty side...
—Roserade, Sub-Director