The 'Shroom
:
Issue 169/Staff Notes
From the Super Mario Wiki, the Mario encyclopedia
Jump to navigation
Jump to search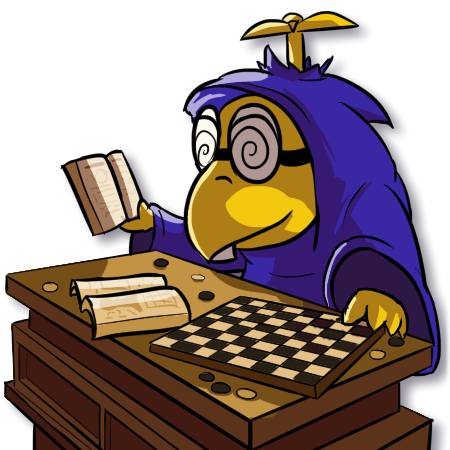 Hello, all of you readers of The 'Shroom out there! Whether this is your first time looking at the paper or whether you've been following along with us from the early days of 2006, there's plenty for you to enjoy in this issue. A slew of great sections across all of our teams, plus a few special features for you. I'll let Rose tell you about some of them, but there's one special activity we're having that I'm excited to share with you.
For the first time since December of 2016, we have another feature in our series of Ultimate Battles, with this one being an Ultimate Location Battle hosted by your Statistics Manager and 'Shroomfest judge Ninja Squid and highly active writer Goombuigi! Despite the name, there's not a lot of battling that will be going on. This isn't like a 'Shroomfest, where you argue in support of one side to boost your team to victory. No, in this contest, you help Ninja Squid and Goombuigi whittle down their lists of locations from the Super Mario franchise to their absolute favorites. Give it a read, and help them decide what locations in the franchise are the best!
Now, I'll leave Roserade to tell you about everything else you'll find in this issue, because I'd like to turn towards the future for a moment. We're now two months out from the June issue of The 'Shroom, so, in case you've missed it, it's a good time to find out what the theme of our summer special issue will be. As FunkyK, our Palette Swap Director, will hit the milestone of having been Palette Swap Director for 100 issues in our June issue, we're using issue 171 to celebrate her and Palette Swap as a whole. Start thinking about what you might want to contribute. Palette Swap has always embraced and encouraged art, music, and creativity as a whole, so tap into your artistic side as you consider your ideas for your sections in June.
Finally, in the more immediate future, I'd like to ask you to consider signing up to write for The 'Shroom. No matter what idea you might have, we'll find you a place. Don't be afraid that your ideas "won't fit". There is a place for you in this paper to share your passions and interests with others, so don't hesitate to send in an application or to ask us questions if you need help.
Oh, and, also, if you want to help out the Mario Wiki Awards, take some time to throw votes at this poll. Do it as many times as you'd like. We don't need anything specific, just all the votes you can give us so we can test a few things when the poll reaches thousands of votes.
—Hooded Pitohui, Director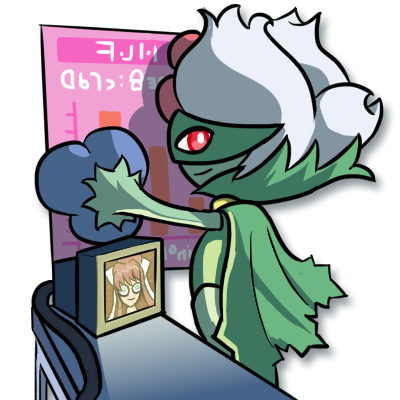 Greetings, beautiful 'Shroom readers! Welcome into the Office, where I've been working to clean up the mess I've caused. April 1st rolled around, and, as an April Fool's prank, I told everyone that today was Egg Day! When they'd doubt me, I'd pull out a carton of eggs and throw them everywhere. This joke went as well as you can expect. I really should've planned more in hindsight, because I'm still trying to get egg off of the ceiling. But hey, it's still less of a mess than Animal Crossing: New Horizons' first Egg Day event!
Snarky video game commentary aside, I've got some features to point your attention towards. First up is the 'Shroomfest Highlights for Round 4 of 'Shroomfest! This last round has been a blast, especially facing off against guest judge Lakituthequick (talk), so if you'd like to see whether Team Warm Beverages and Team Cold Beverages came out on top, make sure to check it out! I won't spoil anything here, as tempting as it is...
The other special section to look at this issue is the results section for last month's Photo Contest! We asked for our readers to vote for their favorite user-submitted pictures from Super Mario 3D World + Bowser's Fury, and now you can see who won! Congratulations to all of the winners, and thank you so much to everyone who submitted or voted. Your engagement allows these contests to happen, and we're more than happy to keep hosting them in the future of The 'Shroom.
Finally, while you've been scrolling through the 'Shroom pages, you might've noticed that our special mushroom cursor has been removed. After some outside suggestions and internal conversation, we've decided to remove the special cursor graphics to maintain a more professional image. Don't worry about the mushroom, though. They've been allowed to take a long, paid vacation, and they're expected to go into retirement after. I wish them the best with their adventures.
That's all I have to announce from the booth. Have a wonderful rest of your April, and make sure to check out everything this issue has to offer!
—Roserade, Sub-Director
Staff Section of the Month for March 2021
STAFF-VOTED SECTION OF THE MONTH
Section
Writer
Reasoning
Anton's Half-Baked Reviews
Hypnotoad (talk)
This edition of the section continues to showcase Anton's dedication to research and experimentation. He goes the extra mile to prepare the cocoa he reviews just as its recommended, and, when applicable, seeks external input so he can prepare the diverse selection of hot chocolate out there on a fair and relatively equal playing field. Combined with his writing style and his solid grasp on the visual layout of his section, it makes Anton's Half-Baked Reviews a model section.
Drawn and Pressed
winstein (talk)
A reader can really feel the passion winstein holds for newspaper comics while reading this section. You can tell, from the depth of his coverage and his willingness to look at even obscure comics, that winstein loves newspaper comics and he knows much about the comics he covers.
News Flush
Hooded Pitohui (talk)
This section was a really fun spoof on 1900s muckraker articles that presented events in the community in an entertaining, if exaggerated, way. We appreciate seeing sections that reflect ongoing events in the community, and we encourage any of you to put a fun twist on things you see happening around here to turn it into a News Flush.
Mushroom Kingdom Smackdown
Waluigi Time (talk)
This edition is proof that a section doesn't need to be long or complex to be fun. It's quick, it's light, but it has heart, with the introductions of the competitors written in that "wrestling promoter" style and the short little descriptions of the battles. The personality is what makes the section shine and inspires a laugh.
So You Want to Conquer Japan?
Chester Alan Arthur (talk)
Shoey doesn't let the obscurity of the game he covers in this section stop him from giving reasonable explanations of what's happening with a good sense of humor. The section provides useful strategies for Nobunaga's Ambition without sacrificing personality and its jokes.
TV Tomorrow
Quizmelon (talk)
A long-time section that hasn't lost its charm. Quizmelon's quick hitting, bite-sized jokes continue to make this section a worthy read every month.
Congratulations to all of our writers for their amazing work!