The 'Shroom
:
Issue 169/'Shroomfest Highlights
From the Super Mario Wiki, the Mario encyclopedia
Jump to navigation
Jump to search

Staff Notes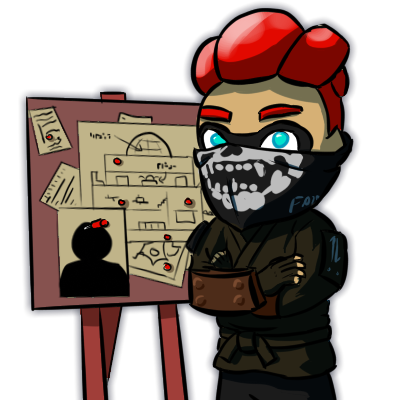 This little flamethrower was more useful than I thought. I should play more often with that toy...
Oh, huh, hello 'Shroom readers! Don't play too much attention to whatever I am saying, it is all nonsense, unless otherwise stated. In any case, the fourth round of 'Shroomfest is officially over, and we had an impressive turnout this time around, and I have to say thank you so much for your interest in this event! It is greatly appreciated, and continuously makes us work harder to improve this activity and create other opportunities for this community to have fun. I hope you will continue to participate, since we have other interesting topics to explore in the future.
In regards to whether Lakituthequick with his warm beverages or Roserade and his cold beverages came out as winner of this debate, I suggest you to take a look below to find out the results, and the hilarious ending story which was written this time by your loveable Director, Hooded Pitohui. Now that reminds me that I have to convince Cup O' Soup that they don't have to worry at all regarding this nonsense Soupgate... False scandals can be quite expensive, I'll have you know!
Well, that's pretty much all I had to say here, so see you next time!
—Ninja Squid, Judge
'Shroomfest results in, Ninja Squid out of ink
RESULTS
WARM BEVERAGES
COLD BEVERAGES
30.14%
VOTES
69.86%
33.33%
ENDORSEMENTS
66.67%
30.36%
EFFORTS
69.64%
---
WARM BEVERAGES VS COLD BEVERAGES ENDING STORY
SOUPGATE CHAOS
'Shroom Research Lab:: Hello, everyone! The 'Shroom Research Lab has been hard at work uncovering additional documents related to the debate over the Sub-Director Emperor Roserade I and Website Manager Lakituthequick over the beverages served in The 'Shroom HQ. Exactly what transpired has now been discovered, and it all begins with the meeting of the 'Shroom Congress...
After Roserade and Lakituthequick had been told by Ninja Squid to make their cases in front of the 'Shroom Congress, both of them spent the month searching for supporters. Loyal members of Roserade's empire went out on behalf of their emperor, depleting the imperial treasury buying cold teas, milk, sodas, and even alcohol to serve up for free and win over supporters. Lakituthequick moved to respond, but, having spent the entire technology budget on upgrades to The 'Shroom's servers, an extension to the HQ built to house new digital archives of all the notes that the staff had pasted on the walls of the building or chucked into a bin, and a new automated printer that published issues with minimal need for input of labor, the Website Manager had no money to use in his campaign. He didn't despair, though. Lakituthequick, taking a sip of his beloved coffee, had the idea to partner with Starbeans Café, promising them free advertising in The 'Shroom's issues for the next year if they would install monitors in every one of their buildings so he could campaign remotely using the power of technology.
Soon, the day of the meeting of the 'Shroom Congress arrived, and, as the members of the congress shuffled into the main chamber to prepare for their debates and deliberations, Lakituthequick and Roserade made their final preparations just outside the chamber, going over their arguments one last time. Both of them had recruited skilled lawyers as they campaigned, and Roserade stood with Waluigi Time, nodding along as the strange purple-clad fellow explained his plans to fill a swimming pool with milk to make the ultimate cereal. Meanwhile, Lakituthequick reviewed Luigi 64DD's slideshow presentation on the many different types of teas as 64DD tried in vain to get in contact with the shady salesman Coffee to see if he would agree to come to the trial and be a mascot for warm beverages.
The time for preparations ran out as the doors to the chamber opened to the public, and Ninja Squid, the presiding officer of the 'Shroom Congress, called upon Lakituthequick and Roserade to come and make their arguments in front of the congress. While Roserade and Lakituthequick watched nervously, Luigi 64DD and Waluigi Time rose in front of the congress and engaged in a fierce debate. Tea, hot chocolate, and testimonials from Shoey and Zelen were pitted against water, milk, sodas, and a flurry of endorsements of cold beverages of all kinds.
That's when something most unexpected happened. As he clicked through his slideshow, Luigi 64DD stopped on a certain picture... a picture of Cup 'o Soup. Immediately, there was an outcry from the members of the 'Shroom Congress. Cries of "Hold on!" and "HONK!" and "WAAAAAH!" and "Excuse me!" on the debate stage went ignored, drowned out by the sound of the crowd, distracted as they argued among themselves whether soup should be considered a beverage or not. Chaos reigned, and the 'Shroom Congress seemed to be on the verge of an all-out brawl.
As the presiding officer, Ninja Squid was forced to do something, so he banged his gavel as loudly as he could, quieting everyone down. From his podium, he made a ruling. "Members of the 'Shroom Congress, soup... is a beverage!" There were shocked gasps, but it appeared that the members of the congress were prepared to accept the ruling... until one of the members of the public audience in the balconies jumped to their feet, dramatically pointing at Ninja Squid. The 'Shroom's resident food expert, Anton, who had mostly stayed out of the debate despite being known for his detailed reports on the history and production of various food items, accused Ninja Squid of having a conflict of interest. According to Anton, Ninja Squid had, just a month and a half prior to the meeting of the 'Shroom Congress, struck a sponsorship deal with Cup o' Soup. Never one to act without evidence, Anton presented the documents proving his claims, and informed everyone in the congress that he had called the investigative journalists Anonymous Avian and Deep Shoe to further investigate Ninja Squid and the so-called "Soupgate Scandal."
Apparently, as all of the eyes in the chamber turned towards Ninja Squid to see his response, he froze behind his podium. In a flash, everyone in the chamber saw a splash of ink that obscured Ninja Squid and the podium. Living up to his name, Ninja Squid disappeared from the chambers like a ninja, leaving the 'Shroom Congress without its presiding officer.
Without their presiding officer, the members of The 'Shroom Congress were unsure what to do. They consulted the 'Shroom Constitution, a document inspired by the Mafia Hosts Guild's constitution. After reading the document, the members of the congress found out that they couldn't make any decisions without their presiding officer present, and that the budgets proposed by the Directing Staff would automatically be approved if the congress did not object. As Roserade was the Sub-Director, that meant his healthy proposal for cold beverages was adopted!
Well, as you can imagine, that didn't sit well with Lakituthequick, who quietly left the chambers. About a week later, Roserade called the staff together so he could give them a tour of their new and improved breakroom, showing everyone except Lakituthequick, who refused to come, and Ninja Squid, who was still hiding out somewhere in the building, and offer them all a refreshing cold beverage. While Roserade gave his guided tour, Lakituthequick decided to enter the Website Manager's chambers and check the cameras he had installed throughout the building. Taking note of suspicious activity in the basement, near the incinerator, he decided to go and try and find Ninja Squid himself.
Down in the basement, Lakituthequick flushed Ninja Squid out of his hiding spot by turning on the incinerator, making it too hot for Ninja Squid to keep hiding. As soon as Ninja Squid came out, Lakituthequick scolded him for having caused so much trouble to everyone, including himself. Now that warm beverages were banned in the HQ, Lakituthequick couldn't fulfill his promise to advertise Starbeans Café in the paper, and they were demanding that he give them hundreds of beans to fulfill his end of the bargain. Lakituthequick told Ninja Squid that, to make up for the trouble he caused, he was sending him to the Beanbean Kingdom to collect all of those beans for him.
To Lakituthequick's surprise, Ninja Squid began to laugh. "You think you will turn up the heat on me? Did you forget that, as Statistics Manager, I know everything that the staff stores in the HQ? The Pyro Guy had this nice tool sitting around in his closet, and I thought I would use it for myself…" With those words, Ninja Squid pulled out a flamethrower and blasted Lakituthequick with fire to drive him out of his hideout in the basement. On fire, Lakituthequick had no choice to run away! But he at least ran away knowing that he had won a small victory. With the imperial treasury drained, Roserade's empire would soon collapse.
That's what Lakituthequick believed, at least. Unbeknownst to the Website Manager, Roserade had decided to copy Ninja Squid and Lakituthequick by partnering with a company. He didn't stop with one company, however. Roserade contacted multiple companies which sold cold beverages, striking deals with them to receive payments for every beverage sold; in return, he banned warm beverages from his whole empire, expanding his influence and increasing his riches.
While Roserade expanded his influence, deep in the basement of The 'Shroom HQ, the Shadow Director and janitor, Superchao, was left to sweep up the ashes left behind from Ninja Squid's use of the flamethrower, growing more and more irritated at constantly being left to clean up the messes these annoying debates caused....
'Shroom Research Lab: Our investigation revealed the full story of Lakituthequick's debate with Roserade, but there are unanswered questions left. Lakituthequick's whereabouts after being burned by Ninja Squid are unconfirmed, though it is believed he ended up going to the Beanbean Kingdom. Additionally, it's not known where the Director of the paper, Hooded Pitohui, was during much of this time. To continue answering these questions, the 'Shroom Research Lab will continue investigating documents on this time period.
Leader's Notes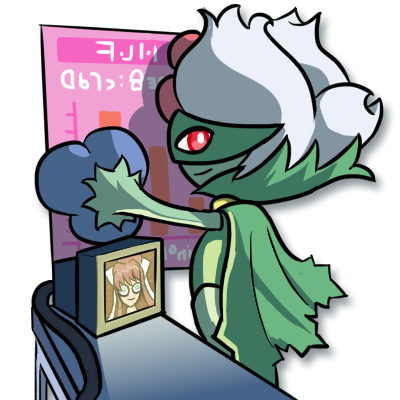 The empire is unbeatable!
That's right, not even a guest competitor could take me down. Four for four so far, and no end in sight for this victory streak! I've had to install a cupholder on the throne to celebrate the occasion, and now I've got a nice, chilled glass of strawberry milkshake to savor. What do you think, Petunia? Are you a big strawberry milkshake fan?
I'd like to thank everyone who came out and showed their support for cold beverages, be it through long posts, short sentences, clever memes, or amazing comic illustrations! This victory would not have happened without the wide degree of support we received, and it's so great to see such a wide group of people come together for a single cause. Now cold beverages can be enjoyed by the members of The 'Shroom staff for years to come. First is the vending machine, but how would everyone feel about an entire old-school soda fountain?
Past my silly theatrics, though, thank you to everyone who participated in 'Shroomfest, warm or cold. The fact that we've had four successful rounds so far is fantastic, and it really shows the dedication the members of our communities have to community events like these. No matter whether your team won or lost, I hope that you all had plenty of fun along the way. I know I sure did! If you ever have suggestions for what 'Shroomfest could improve on or look like in the future, please contact me, Hooded Pitohui (talk), or Ninja Squid (talk) in any community venue, and we'd be happy to take your ideas into consideration. And as always, keep your eyes out for more upcoming 'Shroomfest events on the horizon.
While you peruse the rest of The 'Shroom, might I interest you in a drink? We've got cola, or lemonade, or slushees, or sparkling water, or iced coffee, or-
—Roserade, Leader of Team Cold Beverages