The 'Shroom:Issue 167/Staff Notes
From the Super Mario Wiki, the Mario encyclopedia
Jump to navigation
Jump to search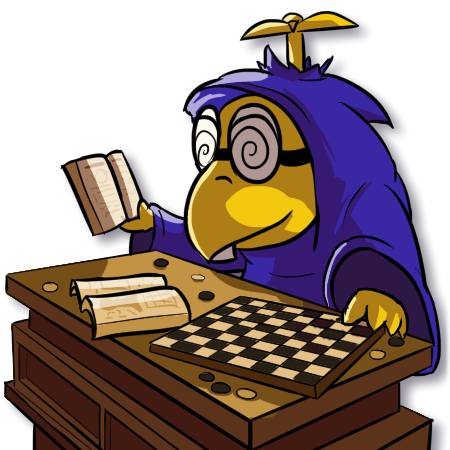 Hello, all of you readers of The 'Shroom! 2021 is moving along at a brisk pace, it seems, at least in this community. There's been a fair bit of activity around here, and talk of plenty more. Over on the forums, our resident Statistics Director, Ninja Squid (talk), just wrapped up his Rogues in Rogueport Mafia game (I played the game myself, and, even ending up on the losing side, I have to say it was a good, fun time), and I hear there's plans for a few more Mafia games in the works. Folks are talking about KGs and playing videogames together, too.
With all this talk of hosting games and events, I don't think this announcement could have come at a better time. The 'Shroom is no stranger to hosting events and planning activities for the community, and we plan on doing just those things throughout this year. If we're going to plan games and events, though, we need to know what our readers and members of this community want! To that end, we've prepared a short Feedback Survey for this issue that will help us get a better idea of the events you'd like to participate in. Please, as you read through this month's issue, take some time to answer the two questions included in the survey so we can better design events for all of you through 2021 and beyond.
Now, after all that talk about planning future events, maybe we should turn our eyes to the present. You know we have the 'Shroomfest coming up next month, but we have an event for all of you to participate in this month, too! I'll hand it over to Roserade and let him tell you about it. After all, I need to get my camera ready.
Before I go, however, I want to take a moment to wish our Pipe Plaza Director, Zange (talk) a speedy recovery and minimal discomfort! She's currently ill, but our best wishes go out to her.
—Hooded Pitohui, Director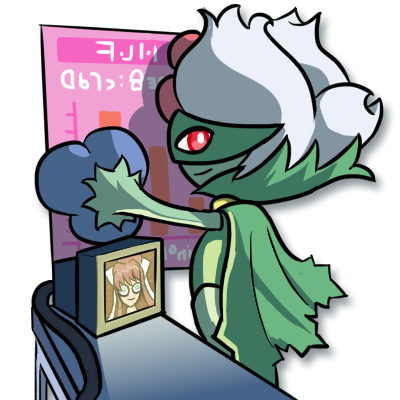 Greetings, beautiful 'Shroom readers! Welcome up to the Director's office, where I'm in the Valentine's Day spirit. Regardless of whether you had a Valentine's this year, I hope you've felt the love from your friends and family. After all, every form of love deserves to be celebrated.
I've got some exciting news to share for this issue! Our resident Photo Contest Holder, Lord Bowser (talk), is hosting another competition for this month! That's right, with the recent (re)release of Super Mario 3D World + Bowser's Fury comes a new photo-hunting opportunity! If you've got the game in hand, look to the Photo Contest page for more information. We hope to see your submissions soon!
Alright, that's all the time I've got for this month, because I've got to clean up the office. I may have gotten a little bit too much into the Valentine's Day spirit, and thrown candies all over the floor... I thought it would be a great idea! Everywhere you go, look down and see messages such as "UR SWEET", "UR A CUTIE", and "I LOVE YOU". Unfortunately, not everybody knew about the candies, and now they're just a bunch of dust. My bad.
Where's Luingenium and his Poltergust when you need him...
—Roserade, Sub-Director
Staff Section of the Month for January 2021
STAFF-VOTED SECTION OF THE MONTH
Section
Writer
Reasoning
Anton's Half-Baked Reviews
Hypnotoad (talk)
Anton's decision to break his reviews into smaller chunks, sorted by brand, makes the section much more digestible and is something larger review sections should emulate. Don't jump around. Make sure there's a consistent, logical ordering of some kind, and that major shifts are clearly demarcated. His headings and subheadings make it extremely easy to follow the section without any temptation to skip over text or room to lose focus.
Mach Speed Mayhem
Superchao (talk)
The section settled into a style that worked for it long ago, and it continues to work for it. It's a good reminder, too, that you don't need to overdo the subheadings. You know with the section that vehicle information will always come at the end of the main series section and the anime-continuity games always come at the end of the GP Legend series section. It's a good model of organization and consistency for other long-term sections to follow.
Rose's Quarantine Reviews
Roserade (talk)
The sheer randomness of the items reviewed, yet the reviews still be relevant and informing about the items, makes for a fun and enjoyable read.
'Shroom FM
MrConcreteDonkey (talk)
A nice cherry on top of an excellent year of reviews, tying up 2020 with a wonderfully concise, yet informative, view of MCD's top picks for music. We like the latter half especially, which goes into more detail of the best, worst, and could be better.
TV Tomorrow
Quizmelon (talk)
The section is very self-aware of its 'Shroom status and its tropes this month, and is doing so in a very humorous way. We appreciate the fourth-wall breaking humour of this section.
Congratulations to all of our writers for their amazing work!