The 'Shroom
:
Issue 162/Fun Stuff
From the Super Mario Wiki, the Mario encyclopedia
Jump to navigation
Jump to search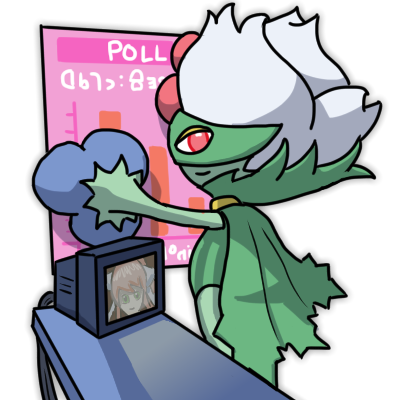 Staff Notes
Greetings, beautiful 'Shroom readers! Welcome to the September edition of Fun Stuff. All I can say is, thank goodness this issue isn't as large as last year's September issue. Yeesh...
I'm writing this on the trail end of the worst smoke event I've encountered in my life. Ten days of hazardous air quality in Washington State. Couldn't go outside anywhere, could hardly see some of the houses across the street in the smoke. We even had to seal the front door closed with duct tape to stop more smoke from seeping through. To those who are still in the path of wildfires or those who have lost their properties or homes to the flames, you have my deepest condolences and I hope you're safe now.
Oh, you must be wondering why I have this pig's head on a stick next to me. Well, you see, war has once again been announced, and I am prepared with my facepaint. That's right, friends, the second round of 'Shroomfest is here. Make sure to give the rules a read, participate in the thread, and lead my team to victory! Let's make my record so far a 2-0 win streak!
That's all from me for this month. If you're someone who's starting school this month, I'm wishing you luck with your studies. Thank you for reading, and enjoy our September selections!
Section of the Month
Congratulations to FunkyK38 (talk) for another first place standing! Congrats also extend to Goombuigi (talk) and Ninja Squid (talk) for second and third place respectively, and I give a warm thank-you to all of our writers, readers, and voters!
FUN STUFF SECTION OF THE MONTH
Place
Section
Votes
%
Writer
1st
Where in the Marioverse is Carmen Sandiego?
20
48.78%
FunkyK38
2nd
Picross
10
24.39%
Goombuigi
3rd
Hiding Koopa
8
19.51%
Ninja Squid
---
Word Activities
---
Anagrams celebrates the overlooked 3D All-Star.
[read more]
Graphic Activities
---
Makin' my way downtown, strollin' fast, faces pass, and I'm maze-bound...
[read more]
---
Looks like those Koopas are really soaking up the Sunshine!
[read more]
---
See if you can solve these superstar puzzles!
[read more]
Mind Games
---
If you're ready to hunt crooks, today's the day-ta!
[read more]
Anagrams
Written by: BBQ Turtle (talk)
Hello everyone, I hope you're having a nice start to your Autumns. As I'm sure you're all aware, it's the 35th anniversary of the original Super Mario Bros. this year, and funnily enough, this is also the 35th edition of Anagrams that I've written! So to celebrate, I've put together a set of Super Mario Galaxy 2 anagrams for you, as the game seems to be being a little overlooked at the moment. If you happen to have any ideas for themes for future issues, or perhaps have found a funny anagram of something Mario-related hat I could make use of, feel free to leave a message on my talk page or send a PM to me on the forums, it'd be really nice to hear from you. And now, I'll let you have a go at these anagrams!
How it works...
Basically, this puzzle consists of solving the anagrams. Each month has a specific theme, which will give you a clue about what sort of words or phrases the anagrams will be. I've also included the boxes that the anagrams will fit into, so you'll be able to tell how many words it will solve to be and how many letters will be in each word, which should give you a hand too. You'll also notice that within each set of boxes, one of the squares are yellow. As you solve each anagram, note down the letter which appears in the yellow squares, and if you can solve all of the anagrams, you'll also get a bonus anagram to solve from completing all of the others. I've included the letter configuration for this one at the bottom too, just to give you an extra helping hand. Best of luck!
1. SIP MICRO TIPS
2. AIL GUT KINK
3. RIND PILLS
4. UPLIFT BRIM
5. BEST RIOT
6. YAY ITS KLAXON STAG
7. BOGGLE TUB
8. MISHAPS OR I RAT
9. BRAG TO WAXY CHALK
10. PITCH HEM
11. AIM OR CORK
Bonus anagram:
Answers
Cosmic Spirit
King Lakitu
Spin Drill
Blimp Fruit
Sorbetti
Sky Station Galaxy
Gobblegut
Starship Mario
Throwback Galaxy
The Chimp
Rock Mario
Bonus anagram: Cloud Flower
It's aMAZEing
Written by: Lakituthequick (talk)
Good day and welcome back to It's aMAZEing!
Super Mario 3D All-Stars released last week! One fun enemy in one of the included games, Super Mario Sunshine, is of course the wingless Soarin' Stu... eh.. Strollin' Stu. So today's maze is exactly that!
Also, this has been my 34th maze so far, wow, I've been at it for a while. But all good things have to end, and I'll herewith share that next month, the 35th maze, will be my last. So, until next month, have a good one.
How to play:
Copy the image into your favourite art program (like Paint, Photoshop, GIMP, etc.)
Click the line, pencil or brush tool and adjust the size as needed
Draw your line through the maze from start to finish
Zoom in and out as needed
Alternatively, print it out and use a pencil!
To view the answer, click here!
Hiding Koopa
Written by: Ninja Squid (talk)

Hey there, 'Shroom readers! Welcome to September's Hiding Koopa.
This month is Super Mario Bros.'s 35th anniversary, and was also the release of Super Mario 3D All-Stars, which contains three 3D games from the Mario franchise. One of them is Nintendo Gamecube's Super Mario Sunshine, and it is precisely in an artwork of this game that my five little Koopas have chosen to hide in. Are they leaving me a subtle message that they want a vacation? Maybe, and that remains to be seen.
Now is the time for you to sharpen your observation skills and find them before they take a vacation for good and without my permission. Have fun!

Answer:
Did you find them? No matter the outcome, thank you for playing, and see you next month!
Picross
Hello, hello, hello, and welcome to picross! To celebrate Mario's 35th anniversary, and the release of Super Mario 3D All-Stars, this month's picross will revolve around the first three 3D Mario games, Super Mario 64, Super Mario Sunshine, and Super Mario Galaxy!

To readers that are new to this section: every month, I pick a game, character, or item from the Mario series to make a series of picrosses from, ranging from two to four picrosses per issue. If you have any ideas for themes (such as games or characters), feel free to suggest them here. If you're new to picross, or you are unfamiliar to the rules, here is an in-depth, step-by-step tutorial, or you can find rules online. Have fun!

Level 1: Easy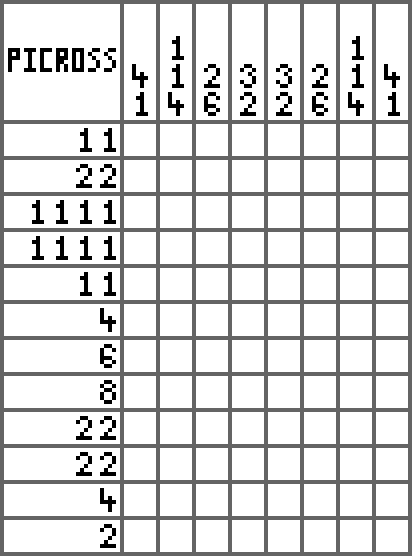 Level 2: Medium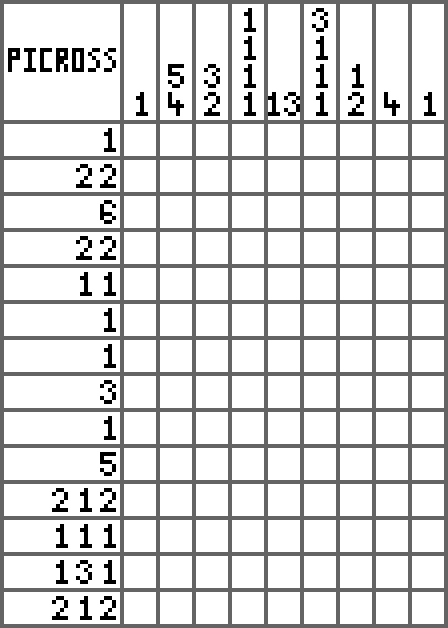 Level 3: Hard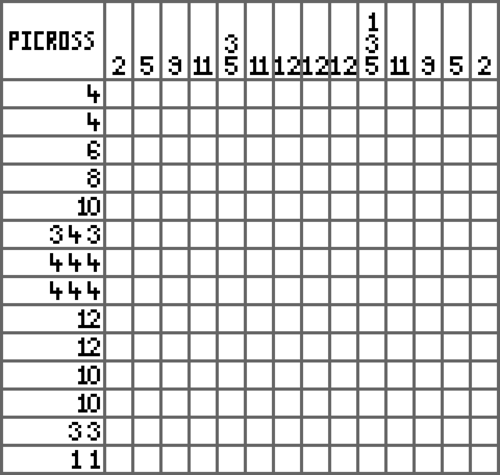 Solutions:


Level 1

Level 2

Level 3
And that's that for this month's picross! Did you complete them all? If you enjoyed, come back next month for more picrosses!
Where in the Marioverse is Carmen Sandiego?
HOW TO PLAY
Each issue, you will be given a case to solve and clues to use to help you find the solution! Use your Mario knowledge to crack the case!
You will begin each case at the scene of the crime, and you will be given three clues from passerby as to where the next hot spot is and what game it's from. Using your knowledge of Mario games and the Super Mario Wiki, figure out where the crook is and go track them down! There are four locations each round: the crime scene (1) at the start, two locations (2 and 3) with clues, and the hideout for the crook of the month (4). Answers for locations will be given with the corresponding round, for example, the clues from the crime scene will lead you to location 2, and once you open the spoiler bubbles for location 2, you will be given the correct answer. You can open the clues for each location in any order you'd like, but be careful! You may encounter an incorrect clue that could throw you off the case!
Clues offered will give you a hint either about the next location or the game it's in. Unlike a regular Carmen Sandiego game, you do not have to collect information about the crook you are tracking down.
Challenge round (optional):
-Find all locations and games correctly in two minutes or less
-Find all locations and games correctly without using the rest of the Wiki for help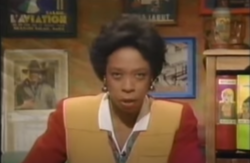 "Gumshoe, we have a major issue for you to investigate right now! As I'm sure you know, the Mushroom Kingdom is abuzz right now with the celebrations for the Super Mario Bros. series 35th anniversary. From fancy merch to re-released games to in-game celebrations, there is a lot of work to do to get everything ready! However, Carmen has chosen this moment to strike again! Her cronies have stolen all of the records from Mario's three famous 3D adventures! Without all of the data, the re-releases of
Super Mario 64
,
Super Mario Sunshine
, and
Super Mario Galaxy
can't happen! We need you to track her moles down and find that save data or else the anniversary celebration is going to have a very large, very 3D Mario-shaped hole in it!"
Crime Scene

The Crime

Get back the game data for Super Mario 3D All-Stars!

CLUE 1

"Ever since we reopened, we've been very busy with guests!"

CLUE 2

"A theme park with SWORDS! What could be cooler?"

CLUE 3

"This game kept my wheels turning with inventive boss fights!"
Location 2

CORRECT ANSWER

Shogun Studios from Paper Mario: The Origami King

CLUE 1

"They left a trail of breadcrumbs to mark their path through this massive forest."

CLUE 2

"Your adventure began here…"

CLUE 3

"You can dive deep into this game and its characters!"
Location 3

CORRECT ANSWER

Dimble Wood from Mario & Luigi: Bowser's Inside Story

CLUE 1

"Better be careful when you're getting around, you could get stuck."

CLUE 2

"What a beautiful area to flesh out a new power-up!"

CLUE 3

"This game is an all-star!"
CASE CLOSED
HIDEOUT ANSWER: Honeyhive Galaxy from Super Mario Galaxy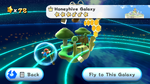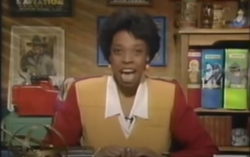 "Nice work, gumshoe! We found the crooks trapped in the honey from the hive. Seems like they had gotten into a pretty sticky situation. All of the game data was with them and safe from the gooey mess, and we were able to return it to Mario and co. for the celebrations! You did some great work, gumshoe, and Mario agrees- he sent you a set of invincible Stars! Just don't run around the office with them, gumshoe. Keep your ears open for your next case, gumshoe, I'm sure something will come up soon!"