The 'Shroom:Issue 154/Fun Stuff
From the Super Mario Wiki, the Mario encyclopedia
Jump to navigation
Jump to search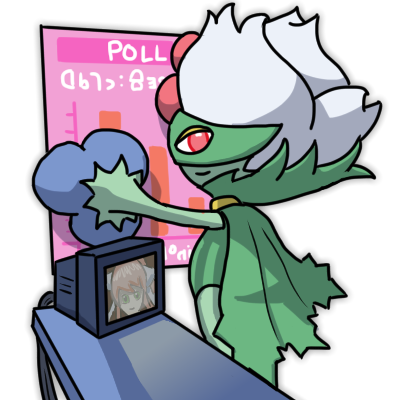 Staff Notes
Greetings, beautiful 'Shroom readers! Welcome to the first issue of The 'Shroom for 2020, and to our brand new Fun Stuff! ... Well, not really. It's still the Fun Stuff you know and love, but with that new decade sparkle! Isn't it wonderful?
I hope you've been enjoying your January so far. While I'm not necessarily a stickler for resolutions, I do appreciate the energy a new year brings forward. Everybody's abuzz with possibility, new ideas, and change. A lot can happen in a year, after all.
Of course, speaking of possibility, I'm so thankful for the one I've been given! I will be your Sub-Director for The 'Shroom for the next term, with Hooded Pitohui (talk) as your fantastic Director! To say I'm excited would certainly be an understatement; we've got some new ideas to share, and some momentum to carry The 'Shroom through the year, and we hope we serve you well. You can check out the Director's Address to read more from us.
While the thrill of new possibilities is flowing through the air, I find it just as liberating to reflect on the past. This month, we find ourselves parted by MrConcreteDonkey (talk), our Fake News director of one hundred issues, by the time of this release! To reach one hundred issues is an astounding feat in itself, and to become the community and Fake News face that MCD has takes real commitment, charisma, and charity. Thank you so much for all of your contributions to The 'Shroom, and your work for this newsletter will be remembered for years to come. I strongly hope I'll get to play alongside you in the next Killing Game, Ernest Cline.
As a final announcement, the user previously known as LudwigVon tossed off their Koopa mask and shell today, and revealed themselves to be a Ninja Squid (talk)! Who knew he was a cephalopod hiding inside a costume this entire time?!
I don't have much more to say for this month, other than philosophical quotes and ponderings, which I could keep you here with for hours. So I will leave the rest of Fun Stuff to you. Enjoy the rest of your 2020, dear reader, and may you have some real fun this coming year!
Section of the Month
Congratulations to FunkyK38 (talk) for nabbing the final Fun Stuff first place of the 2010's! Congrats to Lakituthequick (talk) for second place, and Ninja Squid (talk) for third, and of course, thank you to all of our readers and voters! It's hard to have a newsletter without the people to deliver news to, after all.
FUN STUFF SECTION OF THE MONTH
Place
Section
Votes
%
Writer
1st
Where in the Marioverse is Carmen Sandiego?
12
54.55%
FunkyK38
2nd
It's aMAZEing!
5
22.73%
Lakituthequick
3rd
Hiding Koopa
4
18.18%
Ninja Squid
---
Word Activities
---
Perhaps this game will be an item of interest for you?
[read more]
Graphic Activities
---
If we've got 20-20 vision this year, why do we need this...?
[read more]
Mind Games
---
Did Carmen steal yet again? How Broode of her!
[read more]
Anagrams
Written by: BBQ Turtle (talk)
Hello everyone, I hope you're all enjoying the new year and decade, and the first issue of the 'Shroom of both the time periods! Anyway, this month I've got a set of item-themed anagrams for you- and when I say items, I'm specifically referring to main series ones to make it a bit easier, so don't worry about trying to find that really obscure item from one of the Mario Kart Arcade games or that really random one you get from a NPC in one of the Paper Mario games. I don't believe we have any themed issues coming up for a while now, so if you'd like to send me a suggestion for a theme for a future section, or perhaps a funny anagram you've found of something Mario-related that I could work into one, please let me know, either on my talk page or by sending a PM my way on the forums. That's about all I've got to say this month, so I hope you enjoy these anagrams!
How it works... Basically, this puzzle consists of solving the anagrams. Each month has a specific theme, which will give you a clue about what sort of words or phrases the anagrams will be. I've also included the boxes that the anagrams will fit into, so you'll be able to tell how many words it will solve to be and how many letters will be in each word, which should give you a hand too. You'll also notice that within each set of boxes, one of the squares are yellow. As you solve each anagram, note down the letter which appears in the yellow squares, and if you can solve all of the anagrams, you'll also get a bonus anagram to solve from completing all of the others. I've included the letter configuration for this one at the bottom too, just to give you an extra helping hand. Best of luck!
1. HARE SUMMIT
2. OHM RUMMY OYSTERS
3. BULL HEELS
4. ROOM OR PLUM HELPERS
5. FOREGONE WORM LAB
6. REBEL PLUS
7. WORMS STARED
8. HEREBY DO CURL
9. NOR A SPRUCE
10. PLACE MAT
11. FIERCE OWL
Bonus Anagram:
Answers
Hammer Suit
Mystery Mushroom
Blue Shell
Propeller Mushroom
Boomerang Flower
Super Bell
Master Sword
Double Cherry
Super Acorn
Metal Cap
Ice Flower
Bonus Anagram: Bee Mushroom
It's aMAZEing
Written by: Lakituthequick (talk)
Welcome to the first It's aMAZEing of the decade!
I've been busy, so this month's maze is fairly simple, but that doesn't mean it's without a meaning! Let's celebrate the long term of MrConcreteDonkey (talk) at Fake News with a very British item, the monocle!
Do you have an idea for a maze you'd like to see? Leave a message on my talkpage or find me on the forums and send me a personal message, and your idea and name may be featured in a future episode!
How to play:
Copy the image into your favourite art program (like Paint, Photoshop, GIMP, etc.)
Click the line, pencil or brush tool and adjust the size as needed
Draw your line through the maze from start to finish
Zoom in and out as needed
Alternatively, print it out and use a pencil!
To view the answer, click here!
Hiding Koopa
Written by: Ninja Squid (talk)


A new month, a new year, a new decade!
Hello, everyone! Welcome to an all new Hiding Koopa; the first of 2020. The section where you have to find five Koopas in the given picture.
In order to start this new year and also to mark the one year that I am at the head of this section, we're going to have a nice little throwback to my first section where I went with a New Super Mario Bros. U Deluxe artwork. You know, this game is actually two games in one. There is New Super Mario Bros. U, and... (you guessed it?) New Super Luigi U. So, this month we will go with the one that star Luigi.
This month, there's more than just the usual five Koopas in the picture. Someone else is hidden in it. Unfortunately for you, it's identity is unknown, but worry not, I found a way to give you a clue to help you know who the sixth character is. However, if you are looking for a challenge instead, know that the clue is completely optional. So, show me that you are quite capable of finding it without knowing who it is. Good luck, you'll need it!
Clue:
She watches over the cosmos at the command of the Comet Observatory.

Answer:
Did you find them? No matter the outcome, thank you for playing this game. Be sure to come again next month!
Where in the Marioverse is Carmen Sandiego?
HOW TO PLAY
Each issue, you will be given a case to solve and clues to use to help you find the solution! Use your Mario knowledge to crack the case!
You will begin each case at the scene of the crime, and you will be given three clues from passerby as to where the next hot spot is and what game it's from. Using your knowledge of Mario games and the Super Mario Wiki, figure out where the crook is and go track them down! There are four locations each round: the crime scene (1) at the start, two locations (2 and 3) with clues, and the hideout for the crook of the month (4). Answers for locations will be given with the corresponding round, for example, the clues from the crime scene will lead you to location 2, and once you open the spoiler bubbles for location 2, you will be given the correct answer. You can open the clues for each location in any order you'd like, but be careful! You may encounter an incorrect clue that could throw you off the case!
Clues offered will give you a hint either about the next location or the game it's in. Unlike a regular Carmen Sandiego game, you do not have to collect information about the crook you are tracking down.
Challenge round (optional):
-Find all locations and games correctly in two minutes or less
-Find all locations and games correctly without using the rest of the Wiki for help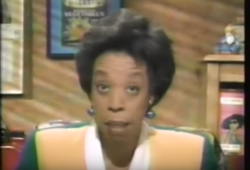 "Gumshoe, your next case is here. We have an interesting one this time. Carmen's activity has been suspiciously quiet lately, but this case is coming to you from a potential client. One Madame Broode has demanded the use of your services as her... "Chain Chompikins" has been missing for days. I was about to send her off to the Mushroom Kingdom authorities when she told me this Chain Chomp is solid gold. Any crook would love to get their hands on it, so we're putting you on the case to track the missing Chain Chomp down. Who knows, you might uncover some new leads on Carmen while you're out, so give it your best!"
Crime Scene

The Crime

Track down the missing Chain Chomp.

CLUE 1

"This is a good place to sell things. Lots of quiet shopkeepers willing to buy goods."

CLUE 2

"The noise from the race helps to drown out anything illicit."

CLUE 3

"The gliding in this game was such a rush the first time you used it."
Location 2

CORRECT ANSWER

Shy Guy Bazaar from Mario Kart 7

CLUE 1

"Hey, you might want to check in the caves. It's a great place to hide missing animals."

CLUE 2

"These caves are full of shiny stuff! Gold and crystals and birds!"

CLUE 3

"You're looking for a missing pet? This game involved missing family members! What's next, a missing house?"
Location 3

CORRECT ANSWER

Banana Bird Cave from Donkey Kong Country 3: Dixie Kong's Double Trouble

CLUE 1

"You might want to look on top of the tower- lots of shiny things end up there."

CLUE 2

"The birds around here tend to carry off any treasures you might bring in!"

CLUE 3

"This game is full of treasure!"
CASE CLOSED
HIDEOUT ANSWER: Wingo's Double Trouble from Captain Toad: Treasure Tracker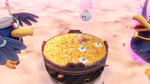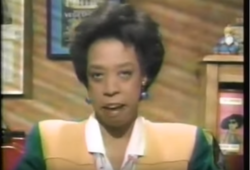 "Good work, Gumshoe! We found the missing Chain Chomp sitting in the pile of gold coins the birds had collected. Good work for finding him! Unfortunately, it looks like those birds stole him away from our thief, so we have no suspect in custody, and he now has the chance to strike again. We'll keep an eye out for any more missing pets, but for now, you're back on Carmen-catching duty. Until next time, gumshoe."