The 'Shroom
:
Issue 154/Staff Notes
From the Super Mario Wiki, the Mario encyclopedia
Jump to navigation
Jump to search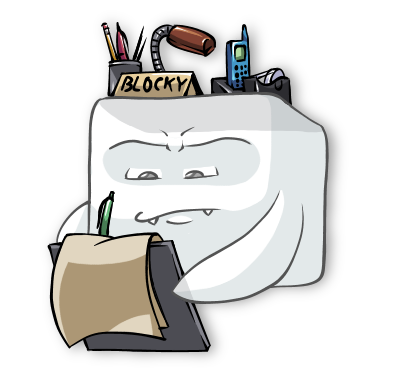 FREEDOM
...Ahem. Hello, 'Shroom readers! It's your nearly-perpetually-active-staff-member Superchao here, finally getting a break from this! One that should last longer than a few months! I'm very, veeeery happy to announce that Hooded Pitohui (talk) will be taking over for me, and I expect great things from him going forward! I really don't have much else to say because my bags are packed and I'm walking out the door as I write this very staff note, so... enjoy the new leadership!
Knowing my track record, don't worry. I'll be back here in a few years.
—Superchao, Director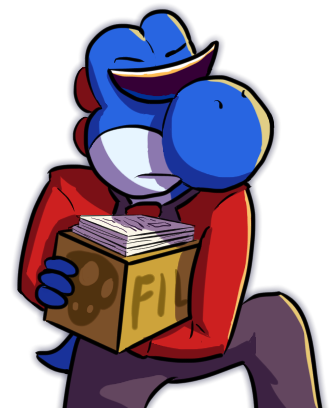 Hello, and welcome to my final issue as Sub-Director! I'm happy to officially pass the torch along to Roserade (talk), who I am confident will do very well in this position. As for me, you won't see me writing anything for now, but don't worry, I'll still be here watching you all in spirit! Forever. That's pretty much all I have, so I'm off to go chase after Perch. See ya!
—Smasher, Sub-Director
Staff Section of the Month for December 2019
STAFF-VOTED SECTION OF THE MONTH
Place
Section
Writer
Reasoning
1st
Anton's Half-Baked Reviews
Hypnotoad (talk)
The amount of extra effort Anton put into making this an informed, well-documented review is impressive. He's not just giving personal opinion. Look particularly at the amount of research he does to arrive at a reasonable evaluation for the "Health and Ethics" rating of each variety of alternative milk reviewed. There's everything from journalists' reports, to regulatory bodies' definitions, to personal experiences with Carrageenan and Publix's business practices. It makes it all very engaging.
2nd
Mach Speed Mayhem
Superchao (talk)
The sheer attention to detail and the little touches that are the kind of thing only someone intimately familiar with F-Zero can pick up on make this section feel like a definitive source for all the information you could want about this series. It's everything from picking up on Billy's infinite boost and connecting that to his characterization as a cheater, to noticing not only Billy's redesign in the anime, but the redesigning of the vehicles, to just the fun facts about Super Monkey Ball leftovers and Billy's difficult with one particular jump plate when encountered in game - those are the kinds of details, laid out and presented in an engaging read, that makes the section great.
3rd
Hot Records
MrConcreteDonkey (talk)
We would like to give some recognition to a section that's on the shorter side but manages to leverage its format well for its style of numerous rapid-fire jokes. It is also a perfect example that a section does not need to be long to be of good quality.
4th
Koops, Your Emblem is on Fire
ManKoops (talk)
The move to a video-based format was a major boon for this section, and the flexibility it's given Koops shines through with this first edition of the new format. Good production values, a nice balance between Koops' voice and the game's music, and a clear view of the game itself give the section a solid base, and Koops' commentary and explanations of Fire Emblem's gameplay basics help push it forward. It's got a nice tight focus, too, not feeling like it's dragged out longer than it needs to be or goes off meandering. It's off to a solid start, and stands to benefit from further tightening of its focus and style.
Congratulations to all of our writers for their amazing work!