The 'Shroom:Issue 128/Palette Swap
From the Super Mario Wiki, the Mario encyclopedia
Jump to navigation
Jump to search

Director's Notes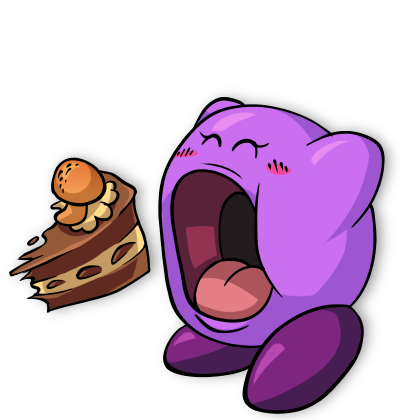 Greetings, readers, and welcome to the November issue of Palette Swap!
We're looking a little sparse this month, I know. Keep in mind that we are always open to new ideas! If you'd like to revive an old section, or if you have a new idea, tell us about it! Send completed section applications to Tucayo on the forums, or if you want to pitch a new idea, I can answer any questions you might have. Send a PM to let me know! If you have an art or music blog or website that you'd like to advertise, we also do community advertisments as well. You can send me your ad on the forums.
With that out of the way, let's get to the good stuff! ~FunkyK38
Section of the Month
Two straight wins for Yoshi876 (talk)! His What's on the Box? of Super Mario Odyssey was very appropriately timed last month. Thank you to everyone who voted, and please keep voting this month!
Art Sections
---
Pyro updates on artistic endeavors around the community!
[read more]
What's on the Box?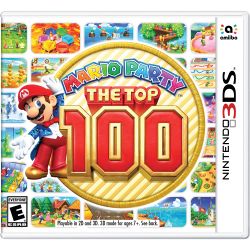 Hello readers, and welcome back to What's on the Box.
Even though this game won't be releasing in my country (or most countries for that matter) until late next month, it has been released for you American viewers, so a quick analysis of it isn't out of place.
I have never owned an entry in the Mario Party series, but this game could potentially change that. On the boxart is Mario in some party gear, proudly presenting the title of the game. Other than that there's nothing else except for a wide range of minigames, from a wide range of games from the Mario Party series.
And this wouldn't be What's on the Box if I didn't list some.
Featured on the boxart are: Dinger Derby, Hexagon Heat, Shy Guy Says, Honeycomb Havoc, Coney Island, Pokey Pummel, Trace Race and Pushy Penguins. I would mention more, but there are many that I can't make out. I am however thankful, that it Nintendo didn't decide to feature all 100 minigames on the boxart.
Take Cover!
Written by: Henry Tucayo Clay (talk)

HI, everyone! I'm your quick Statistics Manager, Tucayo, here with November's edition of Take Cover! I want to thank the Core Staff for their votes in last issue's Staff Section of the Month, it's truly a honor to be recognized in this award <3
To get started, I'll honor this issue's theme and my favorite 2D Mario game, Super Mario World! SMW was released in the very distant year of 1990, a few years before I was born, but it still has some of my favorite video game themes of all time, such as the Ending theme (here performed by the amazing ragtime pianist, Tom Brier). The music and sound effects of this game have had such a lasting legacy, that even in the latest main Mario game, Super Mario Odyssey, remixes of themes from SMW can be heard, such as the Bonus Level tune. There are so many terrific covers of songs from this SNES classic, ranging from acapella covers to outright sexy jazz versions of Koji Kondo's masterpieces. The particular cover to your right is an orchestral medley of some of the most classic tunes of the game, performed by the Orchestre de Jeux Vidéo (Video Games Orchestra), directly from Montreal. The pieces, in order of appearance, are: Title Theme, Overworld Theme, the little piece that plays when beating a castle, the eerie Ghost House (which was remixed for Haunty Halls Galaxy!), and my absolute favorite, the Ending theme. I always find it fascinating how Mr. Kondo creates such timeless pieces; never stop amazing us, Kondo-san.
In November in Mexico we celebrate Day of the Dead, in which people remember and honor those who have left us. I found it fitting to then show you this cover medley by 30 Seconds to Mars aptly named The Tribute Song. This song was performed a couple of months ago in BBC Radio 1's Live Lounge, a segment in which guests usually perform mostly-acoustic covers. In this specific cover, Jared Leto sings portions of Purple Rain, by Prince (who passed away on April, 2016); "Heroes", by David Bowie (who passed away on January, 2016); Freedom! '90, by George Michael (who passed away on December, 2016); Crawling by Linkin Park, of which Chester Bennington passed away this past July; and Black Hole Sun by Soundgarden, of which Chris Cornell passed away on May. May they all rest in peace, and may their legacy live on through the enduring influence of their music.
I don't have much else to say this month, just be sure to read next month's section as it will be extra special! Until then, I'll leave you with a wine-glass cover of Hedwig's Theme from Harry Potter. Enjoy.