The 'Shroom:Issue 118/Palette Swap
From the Super Mario Wiki, the Mario encyclopedia
Jump to navigation
Jump to search

Director's Notes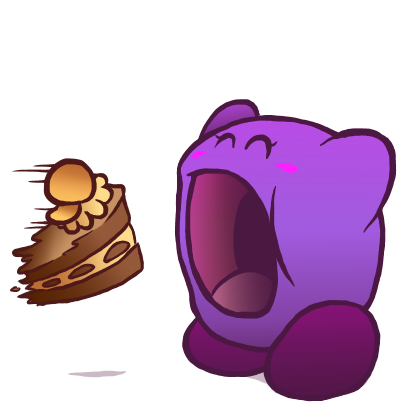 Greetings, readers! Welcome to a new year of The 'Shroom! I am pleased to be returning as your Palette Swap Director on our new Director's team! Let's make it a great year of art and music!
You may notice how sparse we're looking right now... trust me, I know. If you'd like to apply for a position on the team, absolutely do! Send a PM to Henry Tucayo Clay (talk) with the official application filled out and a demo of your section to get started! I hope to see a few new sections this year!
With that out of the way, let's get to our sections this month! ~FunkyK38
Section of the Month
Taking the Section of the Month award from last month's issue is The Pyro Guy (talk) with his last edition of What's on the Box? Congrats, Pyro! And thank you to everyone who voted!
Music Sections
---
Start your year out right with some great covers!
[read more]
Game Mods
Written by: Baby Luigi (talk)
Time to Switch to this section, eh?
Sorry for that joke, but the new Nintendo Switch presentation just came around, and it's confirmed to be released just around the corner, two months from now in March 3rd, 2017. We've received some interesting upcoming games for the Nintendo Switch, most notably, Mario Kart 8 Deluxe, The Legend of Zelda: Breath of the Wild, and Super Mario Odyssey. Unfortunately, because the Nintendo Switch is not out yet, it is obviously not moddable and therefore I don't have any mods to showcase for the Nintendo Switch. We don't know how easily moddable it will be, but I'm considering that it's very likely that Mario Kart 8 Deluxe will have a very similar filesystem to the original Wii U Mario Kart 8.
But we're not here to talk about what may or may not come. I'm here to reveal the Super real Mario Odyssey.
Unlike the obvious fake one you saw in the Nintendo Switch presentation, this one has a load more of features you won't expect out of an official Mario game, giving a fresh take on the direction of the overall Mario franchise:
Mario can get hit by cars.
The police can go after Mario when he has committed a crime.
Mario can hijack helicopters and crash them into buildings.
New Donk City has people occasionally fighting each other with knives.
The strip club event is something you simply can't miss.
Mario can also get hit by boats.
Mario can order burgers when he's feeling hungry.
There is parkour, platforming action that'll more than likely make you pass out.
Mario turns into a floppy, but realistic ragdoll when he gets wasted.
On a more serious note, Super real Mario Odyssey is a compilation of different mods of the highly popular Grand Theft Auto IV of the critically acclaimed Grand Theft Auto series. It needs no introduction to what those games are about; Grand Theft Auto IV is an open-world, action-adventure series that's been popularized and criticized by mainstream media due to its more, ahem, controversial elements, such as its violence and sexual content.
The Mario skin comes from a pack called Super Mario Skins V3 in the GTA 4 mods website. Not showcased in the video are the Luigi, Princess Peach, and Princess Daisy models included in the character pack. Upon further investigation, Rosalina, Wario, Waluigi, and Donkey Kong are available models to use as well. When I first saw these characters, the thing that came to mind if there is easy modding of animation files. The characters in these packs are obviously resized and distorted to fit over more realistic human proportions and hence why Mario appears to have a Weird Mario vibe about him. I'm thinking that it's possible, considering that my twin, LeftyGreenMario (talk) and I were the first people to take advantage of the proportion size mod for Mario-related content in Left 4 Dead 2. Mario being able to jump around comes from the Real Parkour Animations pack, which lets you be more acrobatic in a more Mario sense. And finally, there's the iCEnhancer mod, which I am not completely sure what it does, considering the link doesn't work at least in my end. The Super Mario Odyssey theme that plays during all of this is a fanmade transcription by the original one by Nick's Personal Symphony. You can listen it in this video.
Anyway, this is all I have to showcase for this month. It's not huge or particularly impressive, but considering that Super Mario Odyssey just got revealed and that video recently received viral status, I simply had to cover it because the video is a hilarious parody of the original. Tune in for next month's paper if you're interested in any other mod I'll showcase.
Take Cover!
Written by: Henry Tucayo Clay (talk)

HI, everyone! I'm your fearless Statistics Manager, Tucayo, here with this year's first Take Cover! Let's get right into the music, shall we?
2016 came to a close but not before we lost another music great; it was none other than George Michael, who passed away on Christmas Day at the age of 53. George Michael left us with such great hits such as Last Christmas, Wake Me Up Before You Go-Go, Careless Whisper, Faith and more. Michael also performed a decent amount of covers throughout his career, one of the most prominent being his cover of Queen's Somebody to Love along with the remaining members of Queen during The Freddie Mercury Tribute Concert, which in my humble opinion is one of the best concerts of all time, and Michael's performance was even signaled by some members of the media as the best performance of the concert. When you have Roger Daltrey, Robert Plant, David Bowie, Sir Elton John and many more in the same concert that says quite a lot. I can't pick a single favorite, but this performance is definitely in my top favorites. He also covered Queen's These Are the Days of Our Lives along with Lisa Stansfield, although to me Somebody to Love was by far the highlight of his set.
Now let's mix video games and music, with Florence and the Machine's cover of Ben E. King's timeless classic Stand by Me for what probably has been one of the most anticipated video games in recent times, Final Fantasy XV. The cover debuted in one of the game's trailers before Florence and the Machine released a three-song EP titled Songs from Final Fantasy XV which includes the aforementioned cover along with original songs Too Much Is Never Enough and I Will Be. All are beautiful songs with great accompanying instruments but the only cover in the album is the one to your left, which is among my favorite covers of the song, if not my favorite.
To close out this month's section we have a cover from one of my favorite movies of 2016, the animated musical Sing. And a big part of what made me like the movie so much was the soundtrack, which is filled with great and interesting covers, such as Tori Kelly's cover of Hallelujah, Taron Egerton's take on Elton John's I'm Still Standing, and even Seth MacFarlane's My Way. But the single song that stood out the most to me was Jennifer Hudson's brilliant cover of The Beatles' classic Golden Slumbers/Carry That Weight medley. Hudson shows off her incredible vocals throughout the track, and the timing of the song in the film is also perfect, so I recommend you watch it if you haven't done so. For me, the only thing missing from that cover was The End to cap off the legendary medley, but that's just me being picky.

I don't have much else to say this issue so I'll just leave you with another cover by George Michael, his take on The Beatles' The Long and Winding Road. Enjoy.