The 'Shroom
:
Issue XCIX/Fun Stuff
From the Super Mario Wiki, the Mario encyclopedia
Jump to navigation
Jump to search
Director's Notes
Happy Saturday everyone, and most importantly, happy summer! Welcome to the June issue of the 'Shroom, or to our lovely little home of fun and… me :'). Also, Pitch Perfect 2 was amazing. My favorite movie. Just wanted to follow up on last month <333.
I hope you guys enjoy this month's Fun Stuff, and Shroom issue! I also hope everyone had a wonderful E3 2015, and you are as hyped for games as I am! Also also alsoooo… next month is Issue C, which means it is our 100th issue of the Shroom! If you are interested in sending in a guest issue for Fun Stuff to celebrate this occasion, please do so and send me a guest application! :'D I, and the Fun Stuff team, and basically the Shroom as a whole, would appreciate any and all sorts of participation by our readers as possible!
Section of the Month
Congratulations to Andymii (talk) for winning Section of the Month, claiming 43 votes! :'D Also, congratulations to Y876 and Shoey, as always!
Guess Who!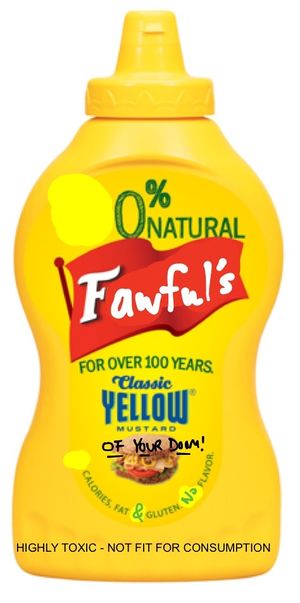 Submissions for Issue 100 ideas has ended.

Welcome to yet another issue of Guess Who! with your host, Andymii! Here, we challenge your knowledge of Mario characters by giving clues and hints and then asking you who the character is. There are three levels; can you solve them all?
This month's theme will be RPG. This means that all characters will be from either the Paper Mario series, Mario and Luigi series, or Super Mario RPG.
But before we start, I have an important notice. Next issue will be 'Shroom issue #100, and I am accepting submissions for theme ideas though the end of June. I encourage you to come up with a creative theme for the next Guess Who! article. If they're good, I will pick my favorite an give the winner a shout-out. All other ideas also have the potential to become future themes as well, so go give it a try!
Anyway, simply pick a level, and get ready to start thinking!

Level 1: Easy
He is more than awful- specifically, one letter more.
He is famously quoted, "I HAVE FURY!"
He resides in the BeanBean Kingdom.
Level 2: Normal
She is colored green.
She is the leader of a group of Boos living in Boo's Mansion, with her butler, named Bootler.
Her battle moves are Smack, Outta Sight, and once upgraded, Spook, and Fan Smack.
Level 3: Hard
This character wears sunglasses.
He was champion of the Mushroom Derby until he was beaten.
He is the only one of its species not to wear shoes.
Have you checked your answer? How did you score? Regardless, thank you for playing Guess Who!, and I hope you learned some new RPG trivia! And don't forget to check in July for an exciting special issue!
Word Search
Howdy guys! :'D Sorry for being so inconsistent with Word Search... but now it is summer time, and, to me, it is time to celebrate the up and coming Super Mario Maker! Starting today, I will be releasing Word Searches that focus on the four main games utilized in Mario Maker: Super Mario Bros., Super Mario Bros. 3, Super Mario World, and New Super Mario Bros.!
Soooo... without further ado, here is this month's word search, based on the enemies of Super Mario Bros.!

Non-Mario Crossword
Along with celebrating Super Mario Maker, I also decided to celebrate E3 with my first ever crossword puzzle! The contents of this crossword puzzle are focused on very popular games shown off at E3 2015 the last couple of days, ranging from Microsoft, to Sony, to Nintendo, and even a few others! I hope you all enjoy, and happy E3!