The 'Shroom:Issue 182/Staff Notes
From the Super Mario Wiki, the Mario encyclopedia
Jump to navigation
Jump to search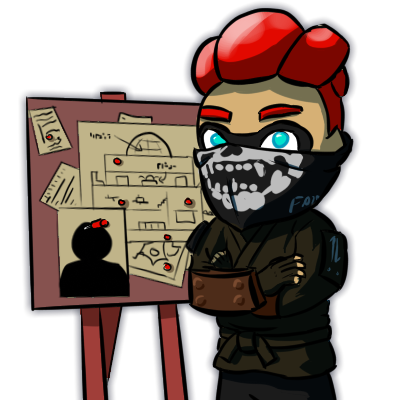 Hi there, lovely readers of The 'Shroom! May I introduce you to a new issue of our wonderful community newspaper? There you go, I did my May pun, and not the usual "It's gonna be May", which is actually nonsense at this time since we are already in May.
Anyway, before I let you go read the wonders our writers did this month, I have some announcements that deserves your attention.
Most importantly, a Core Staff position is now opening! Doomhiker (talk), our Fake News Director is leaving the position after the release of this issue, which means we are now looking for someone to be in charge of Fake News in the future. If you feel up to the job, please read the application process thread for the details, and send your application to Waluigi Time and I on or before June 4th. If you have questions regarding the position, feel free to send them our way too! Trust me, being part of the Core 'Shroom Staff is a fun experience, so take advantage of this opportunity!
Lastly, the Feedback Survey is officially over, and we are quite happy with the turnout and all the responses we had. Thank you very much to everyone who took the time to participate in it! This will undeniably going to help us improve the newspaper and to continue making it a enjoyable experience for everyone involved.
Summer is right around the corner (yeah!!!), which means our Summer Special Issue is closely incoming. Next month, we will celebrate the 20th anniversary of the release of Super Mario Sunshine. Speaking of which, we are holding an exciting event for you to join too! Make sure to read the details provided by Waluigi Time below regarding it.
Until then, enjoy the month!
—Ninja Squid, Director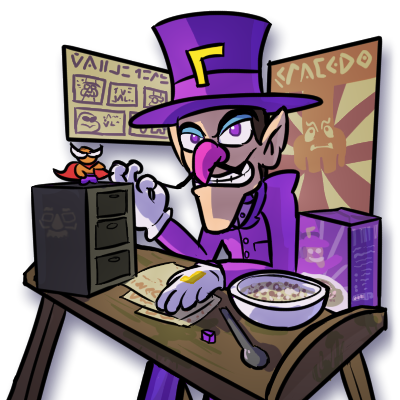 Hey 'Shroom readers! It's me once again, your favorite (and only) Sub-Director of the 2022 term. It's May, so uh... May The 'Shroom be with you!
If you haven't heard already, as Ninja Squid briefly mentioned, Issue 183 will be our annual summer special, and this year the theme is Super Mario Sunshine to celebrate 20 years of that simultaneously beloved yet infuriating 3D platformer. (I swear that game was developed by sadists...) So if you can, consider doing a Super Mario Sunshine-themed version of your section next month, or maybe even a one-off section based on the game! The sky's the limit, just don't fall off the Sand Bird while you're up there.
And we do have something special for the issue that all members of the community can participate in! We're hosting a Blooper Race of our own, and looking for your submissions for racers! All users are invited to design a Blooper of their own and submit them to participate in the races, which will be published in Issue 183. Be as creative as you want to be! If you're not confident enough to draw a Blooper from scratch, don't worry, because we've provided some templates that you're welcome to use as a starting point. We also have a few sample Bloopers submitted by the staff that you can look at for inspiration. Check out the announcement for more details, and hopefully we'll be hearing from you soon!
Before I go, we have several new sections in this issue that I'd like to turn your attention to. Our Fun Stuff Director Roserade (talk) has a brand new Fake News section titled The Mushroom Marquee, giving us a look at the world of theater in the Mushroom Kingdom. Long John Spaghetti (talk) has started writing a new fanfiction in Palette Swap called Luigi and Associates Detective Agency featuring Detective Luigi and Yuri, who you may have previously seen in Mafia games and other community projects. And if the Roleplay section of the Super Mario Boards piques your interest, check out Roleplay Update in Pipe Plaza written by MightyMario (talk), joining our team of writers for the first time. Last, but certainly not least, our own Generalissimo Shoe (talk) has been assigned to write A Report on the Effectiveness of Power-Ups in Critic Corner, rating the utility (or lack thereof) of some of Mario's many items over the years. And of course, we have most of our regular sections here as well, and even some one-off sections! So go check everything out, it's good stuff.
Now, I have to go write a very strongly worded letter to those folks at Game Freak... I hear they've been interfering with Professor Pitohui obtaining some of his lecture materials. Not on my watch!
—Waluigi Time, Sub-Director