The 'Shroom
:
Issue 159/Fun Stuff
From the Super Mario Wiki, the Mario encyclopedia
Jump to navigation
Jump to search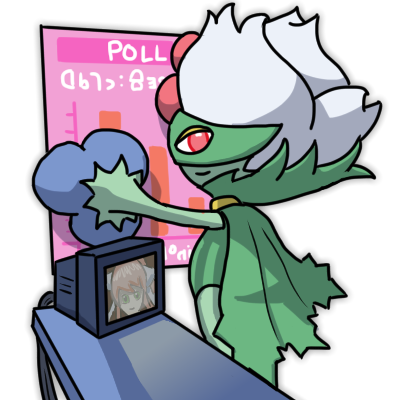 Staff Notes
Greetings, beautiful 'Shroom readers. Quick, duck down behind this desk. I suspect another attack in a moment... What kind of attack are you even talking about, I hear you ask? Go ahead and read the details in the 'Shroomfest portion of the paper, and put on some war paint in preparation. I don't believe that this conflict will end beautifully.
Oh, that's right, this is the Fun Stuff office, isn't it? Well, this is your regularly-scheduled Fun Stuff, so might as well speak a little bit in introduction. Welcome to this edition of the 'Shroom! Things are crazy in the physical world, but this newspaper will always remain the same. As for me? At the time I'm writing this forward, I'm officially a high school senior! After the fever dream that was this past school year, particularly with its online schooling, it's hard for this moment to feel significant. I mean, I'm going from being stuck at home during school to being stuck at home during summer, so there isn't much variance anywhere. I made it, though! My school is an arts magnet school that lasts from sixth to twelfth grade, and I've been at my school for six years, so I'm hitting the big number seven this coming year. Here's hoping that my school can safely reopen sometime early winter, and that I can be re-immersed in the part of education that makes it the most fun: engaging with my peers in-person.
On an even more personal note, I'd like to personally thank you if you've been standing up for what is right during this past number of weeks. I have gone to multiple protests and have been learning as much as I can about racial injustice in the U.S., and I'm in full encouragement of you if you're showing your support for the Black Lives Matter movement. Regardless of if your actions are going out and demonstrating, sharing information on social media, signing petitions, supporting Black artists and business owners, or contributing in any other form your activism can take, your voice and participation matters. If you don't feel educated on what's happening with the movement, I highly encourage you to seek out credible information and learn learn learn. If you're stuck on where exactly to start, you can always let me know with a forum or Discord message, and I'd be happy to share resources with you. We're the future, so let's make that future just for everyone.
That's all from me for this issue. Take care, stay humble, happy summer, and please enjoy the sections that Fun Stuff has to offer!
Section of the Month
Congratulations to, uh... Ninja Squid (talk)? I could've sworn that was Bowser who wrote Guess Who! last time... Well, whoever deserves the credit, congratulations for a first place placement! Further kudos extend to Ninja Squid for claiming third place, and congratulations to FunkyK38 (talk) for securing second place! Thank you to everyone who voted, and make sure to vote this month!
FUN STUFF SECTION OF THE MONTH
Place
Section
Votes
%
Writer
1st
Guess Who!
32
41.03%
Ninja Squid
2nd
Where in the Marioverse is Carmen Sandiego?
17
21.78%
FunkyK38
3rd
Mystery Images
11
14.1%
Ninja Squid
---
Word Activities
---
Let's get this Party started! Good vibes only
[read more]
Graphic Activities
---
A Killing Game logo? At this time of day, at this time of year, in this part of Fun Stuff, localized entirely within your maze?
[read more]
---
Are you levelheaded enough to catch the Koopas?
[read more]
Mind Games
---
Time-travelling shenanigans in a timeless classic.
[read more]
Anagrams
Written by: BBQ Turtle (talk)
Hello everyone, I hope you're all having a nice enough June. This month I've decided to put together a set of anagrams for you based on Mario Party 5, for no real reason other than the fact that I felt like making a set of anagrams based on a GameCube Mario Party. As always, if you have any suggestions of a theme for a future issue or have come across a Mario-related anagram that you thought was particularly funny and that I could ty to work into a future section, please let me know on my talk page or by sending me a PM on the forums. Good luck with the anagrams!
How it works... Basically, this puzzle consists of solving the anagrams. Each month has a specific theme, which will give you a clue about what sort of words or phrases the anagrams will be. I've also included the boxes that the anagrams will fit into, so you'll be able to tell how many words it will solve to be and how many letters will be in each word, which should give you a hand too. You'll also notice that within each set of boxes, one of the squares are yellow. As you solve each anagram, note down the letter which appears in the yellow squares, and if you can solve all of the anagrams, you'll also get a bonus anagram to solve from completing all of the others. I've included the letter configuration for this one at the bottom too, just to give you an extra helping hand. Best of luck!
1. PAID KOOK
2. DEMOTED RAP
3. MAKING DIME
4. DRY ART CAP
5. MAIN WARDROBE
6. RED SALT
7. WAG HER BRIMSTONE
8. VOCALLY BLAB HEEL
9. MARAUDERS NEED
10. SCALE UP
11. LURK AS MU
12. RUM RATE FEUD
13. TAPIRS STIRS
Bonus Anagram:
Answers
Koopa Kid
Dream Depot
DK Minigame
Card Party
Rainbow Dream
Eldstar
Bowser Nightmare
Beach Volleyball
Undersea Dream
Capsule
Muskular
Future Dream
Star Spirits
Bonus Anagram: Super Duel Mode
It's aMAZEing
Written by: Lakituthequick (talk)
Time for another deadly It's aMAZEing!
Mario Awards Killing Game 4 has started on the boards, and is set in the Neo Bowser Skyscraper, which has a big neon sign on it. Today's maze is that sign!
Do you have an idea for a maze you'd like to see? Leave a message on my talkpage or find me on the forums and send me a personal message, and your idea and name may be featured in a future episode!
How to play:
Copy the image into your favourite art program (like Paint, Photoshop, GIMP, etc.)
Click the line, pencil or brush tool and adjust the size as needed
Draw your line through the maze from start to finish
Zoom in and out as needed
Alternatively, print it out and use a pencil!
To view the answer, click here!
Hiding Koopa
Written by: Ninja Squid (talk)

My revolution didn't actually work the way I intended, so here I am, working on my usual Fun Stuff section, but I've been promised of not getting any hammer attacks... for some times.
Anyway, greetings, 'Shroom readers. Ninja Squid is in the place to present a new edition of Hiding Koopa. In this game, five Koopas have hidden themselves in a picture and it's up to you to find out where they are hiding. This means that you have to sharpen your sense of observation if you want to be able to find them all.
This month, my five little Koopas hid in an artwork of the game, Levelhead. So, be level-headed, and I am pretty sure you'll find them all in no time. See what I did there, huh? Haha... uh... ahem, nevermind.

Answer:
Did you find them? No matter the outcome, thank you so much for playing my game. See you next time!
Picross
Hello, 'Shroom readers, and welcome back to Picross! Forgive me for having a bit of a smaller section this time around, for I have been incredibly busy. I had final tests to prepare for, I had some planning to do for the next issue (spoiler alert, it's a big one), and I have a new section which I'm definitely not forcing you to check out! But most importantly, the school year is officially over, which means that I can celebrate by being happy and doing picrosses, which you should do too. Additionally, a new Paper Mario game is coming next month, which is basically in no time at all, so before the chance slips between the cracks (get it?), I'll be doing a Paper Mario: The Origami King themed picross, which is the one that you're reading right now! Good luck, and I'll leave you to it!

If you're new to picross, or new to this section, here's the drill: every month, I will provide a picross themed after a game, character, or item from the Mario series. If you have any ideas for themes (such as games or characters), feel free to suggest them here. If you don't know the rules, here is an in-depth, step-by-step tutorial, or you can find rules online. Have fun!

Level 1: Easy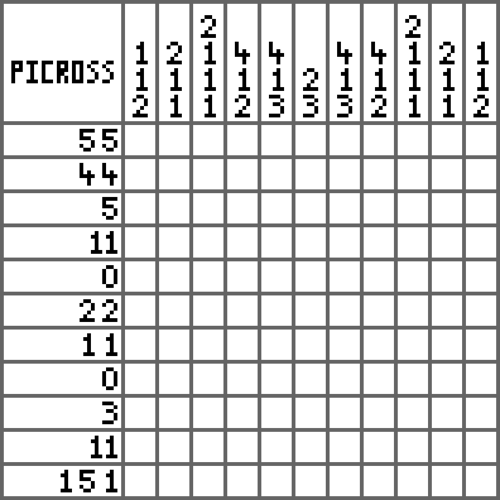 Level 2: Hard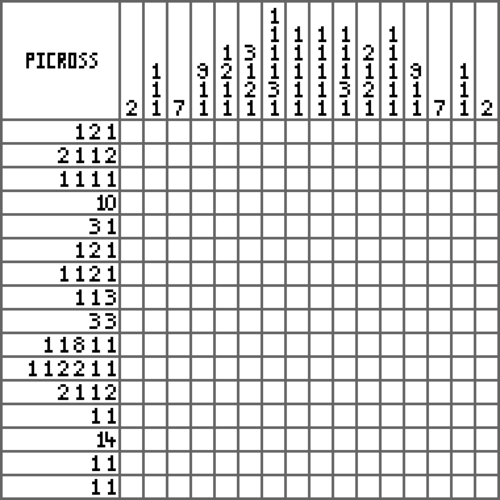 Solutions:


Level 1

Level 2
How did you do? Regardless, I hope you enjoyed this issue's Picross!
Where in the Marioverse is Carmen Sandiego?
HOW TO PLAY
Each issue, you will be given a case to solve and clues to use to help you find the solution! Use your Mario knowledge to crack the case!
You will begin each case at the scene of the crime, and you will be given three clues from passerby as to where the next hot spot is and what game it's from. Using your knowledge of Mario games and the Super Mario Wiki, figure out where the crook is and go track them down! There are four locations each round: the crime scene (1) at the start, two locations (2 and 3) with clues, and the hideout for the crook of the month (4). Answers for locations will be given with the corresponding round, for example, the clues from the crime scene will lead you to location 2, and once you open the spoiler bubbles for location 2, you will be given the correct answer. You can open the clues for each location in any order you'd like, but be careful! You may encounter an incorrect clue that could throw you off the case!
Clues offered will give you a hint either about the next location or the game it's in. Unlike a regular Carmen Sandiego game, you do not have to collect information about the crook you are tracking down.
Challenge round (optional):
-Find all locations and games correctly in two minutes or less
-Find all locations and games correctly without using the rest of the Wiki for help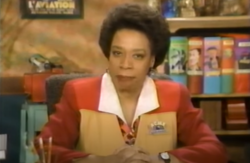 "Gumshoe, we have big trouble this time! Carmen herself has stolen Mario's time machine! The time machine was featured in
Mario's Time Machine
, fittingly enough, and Mario had to use it to restore real-world artifacts to their proper places in time when Bowser had stolen them to fill up a museum. If Carmen can get it to work, she'll have the power to travel back and forth in time and wreak havoc on the Mushroom Kingdom! Right now, we have reports that the machine needs a fuel source, and Carmen is connecting with her black market dealers to power it up. We need you to find out where she's keeping the time machine before she can secure the fuel for powering it up. Get to it, gumshoe!"
Crime Scene

The Crime

Find Mario's stolen time machine!

CLUE 1

"It appears to be a plane ticket with some sort of round, green logo on it."

CLUE 2

"You aren't allowed to ship plants here anymore after what happened the last time…"

CLUE 3

"This game featured sentient legumes!"
Location 2

CORRECT ANSWER

Beanbean International Airport from Mario & Luigi: Superstar Saga

CLUE 1

"Yes, we have a reservation under the name Carmen. She had one room and she also rented out the basement to store something important, she said."

CLUE 2

"Yuck, all the doors here are smelly!"

CLUE 3

"I think most of us have a lot of reservations about this game, and not in a good way."
Location 3

CORRECT ANSWER

Ludwig's Thump Castle Hotel from Hotel Mario

CLUE 1

"The hot summer makes it difficult to keep the field frozen, but the Freezies help."

CLUE 2

"I never understood how you can play on the field with so much ice."

CLUE 3

"The day and night stage changes help to freshen up a standard sports game."
CASE CLOSED
HIDEOUT ANSWER: Peach Ice Garden from Mario Super Sluggers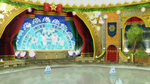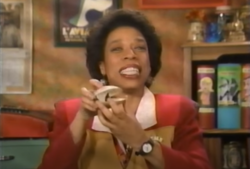 "Gumshoe, you did it! We found the time machine in the middle of the baseball field, along with a long list of things that Carmen wanted to steal. We've put the entire stadium on lockdown while we get the machine out, and Mario is already making plans to destroy it for good. He sends his thanks for all of your hard work in getting it back- in the form of a pack of invincibility stars. We'll add it to your rewards catalog. Good work this case, Gumshoe, and keep it up for the future!"