The 'Shroom:Issue 152/Fun Stuff
From the Super Mario Wiki, the Mario encyclopedia
Jump to navigation
Jump to search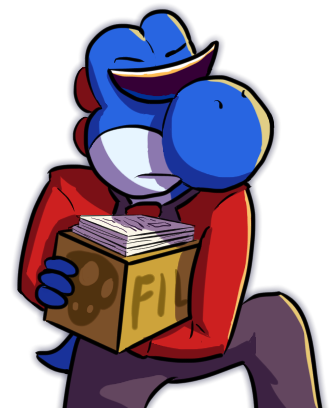 Staff Notes
Hello everyone, and thank you for reading! Welcome Fun Study's November edition! It's your favorite sub-director here...or at the very least, your current one! And I'm normally not here, but Roserade (talk) was busy this month, so I'm filling in for him once more. But we still have some great content for you this month! And that's something to be thankful for!
Alas, Roserade isn't the only one absent, as Lakituthequick (talk) was also unable to do his section this month. He'll be back next month, but in the meantime, we still have some great sections for you to check out! And as always, we're still interested in new sections! If you're interested in writing, feel free to check out the 'Shroom's signup page for some application info.
That's all I know to say so I'll see you next month! And by that, I mean that Roserade will see you next month!
Section of the Month
Congratulations to FunkyK38 (talk), who finished first place for October! Congrats as well to Lakituthequick (talk) and BBQ Turtle (talk) for finishing in second and third respectively! Thank you to everyone for reading, writing, and voting!
FUN STUFF SECTION OF THE MONTH
Place
Section
Votes
%
Writer
1st
Where in the Marioverse is Carmen Sandiego?
15
68.18%
FunkyK38
2nd
It's aMAZEing
6
27.27%
Lakituthequick
3rd
Anagrams
1
4.55%
BBQ Turtle
---
Mind Games
---
We have a king-sized problem this month, gumshoe!
[read more]
Anagrams
Written by: BBQ Turtle (talk)
Hello everyone, and welcome to November's and the 25th edition of anagrams, which means I have been writing this for too long! Anyway, I couldn't really come up with much of a theme for this month, so I've just decided to put together some Wario Land 4 anagrams together for you. As for next month, I believe that there's a Donkey Kong theme of some variety, but feel free to send me any more specific themes or anagrams that you've found that might just fit it, or even some other random ones I could potentially make use of at a later date either on my talk page or via a PM to me on the forums.
How it works...
Basically, this puzzle consists of solving the anagrams. Each month has a specific theme, which will give you a clue about what sort of words or phrases the anagrams will be. I've also included the boxes that the anagrams will fit into, so you'll be able to tell how many words it will solve to be and how many letters will be in each word, which should give you a hand too. You'll also notice that within each set of boxes, one of the squares are yellow. As you solve each anagram, note down the letter which appears in the yellow squares, and if you can solve all of the anagrams, you'll also get a bonus anagram to solve from completing all of the others. I've included the letter configuration for this one at the bottom too, just to give you an extra helping hand. Best of luck!
1. EVADING OLD
2. SNOOKER CAR SHIPS
3. I ROAM FLAWING
4. MASSAGER LEAPED
5. SAD TACK HAT
6. CEASE THRUSTER
7. SKIPPER HOME TEE
8. A WHITER HOOP
9. BULB WIRE BOA
10. A BUYER GASPS
11. EWES OR TUTORIAL
12. DO CONCUR COOK
13. GYRATES AS PEN
Bonus Anagram:
Answers
Golden Diva
Princess Shokora
Flaming Wario
Emerald Passage
Dash Attack
Treasure Chest
Item Shopkeeper
The Wario Hop
Bubble Wario
Ruby Passage
Wario's Roulette
Cuckoo Condor
Entry Passage
Bonus Anagram: Golden Pyramid
Hiding Koopa

Hello, everyone! I am finally back with a new Hiding Koopa just for you!
Since I am busy, I will be brief. This month's artwork is from Mario & Luigi: Superstar Saga + Bowser's Minions. Have fun finding the usual five Koopas!

Answer:
Did you manage to find them all? Whatever your result, thank you so much for playing!
Where in the Marioverse is Carmen Sandiego?
HOW TO PLAY
Each issue, you will be given a case to solve and clues to use to help you find the solution! Use your Mario knowledge to crack the case!
You will begin each case at the scene of the crime, and you will be given three clues from passerby as to where the next hot spot is and what game it's from. Using your knowledge of Mario games and the Super Mario Wiki, figure out where the crook is and go track them down! There are four locations each round: the crime scene (1) at the start, two locations (2 and 3) with clues, and the hideout for the crook of the month (4). Answers for locations will be given with the corresponding round, for example, the clues from the crime scene will lead you to location 2, and once you open the spoiler bubbles for location 2, you will be given the correct answer. You can open the clues for each location in any order you'd like, but be careful! You may encounter an incorrect clue that could throw you off the case!
Clues offered will give you a hint either about the next location or the game it's in. Unlike a regular Carmen Sandiego game, you do not have to collect information about the crook you are tracking down.
Challenge round (optional):
-Find all locations and games correctly in two minutes or less
-Find all locations and games correctly without using the rest of the Wiki for help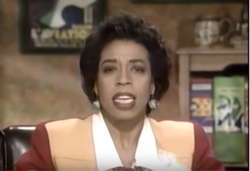 "Gumshoe, we have another issue on our hands! Carmen is back to her tricks again with a new influx on funds- maybe that's why she's chosen such a big target- and we mean big! She's kidnapped King K. Rool! K. Rool and his Kremlings have been Donkey Kong's adversary of choice for years, despite new villains invading DK Island in recent years. Now the king has come to Smash, but there will be no kingly smashing until you get that croc back! Now, Carmen's done this one herself, so if you play your cards right, we could be bagging her this time!"
Crime Scene

The Crime

Rescue King K. Rool from Carmen's clutches.

CLUE 1

"She had time to stop for a cup of tea. She didn't seem to be in a hurry."

CLUE 2

"The greedy star of this game came back again for a three-quell to this sequel."

CLUE 3

"Track down those molasses pirates!"
Location 2

CORRECT ANSWER

Get in the Tea Cup from Wario Land 2

CLUE 1

"This game felt like a sequel to Lost Levels, it was so hard."

CLUE 2

"You won't need a flashlight because this place provides its own light."

CLUE 3

"Will you be able to see your little green hat in this dark dungeon?"
Location 3

CORRECT ANSWER

Light-Up-Lift-Tower from New Super Luigi U

CLUE 1

"There's a lot of guys here that you'll need to get past."

CLUE 2
CLUE 3

"There's no cooking any eggs on this island."
CASE CLOSED
HIDEOUT ANSWER: Don't Fear the Spear from Yoshi's New Island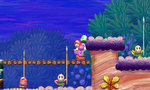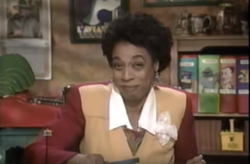 "We got a little help in this case, gumshoe- Carmen underestimated her target! King K. Rool managed to free himself, and he was waiting for us at the location you figured out. Good work! King K. Rool was furious about what happened, but was otherwise unharmed. He's headed back to Smash to continue participating, although he left you a gift- a bunch of stolen DK bananas. I'm not sure whether we can accept these or not..."