The 'Shroom
:
Issue 117/Staff Notes
From the Super Mario Wiki, the Mario encyclopedia
Jump to navigation
Jump to search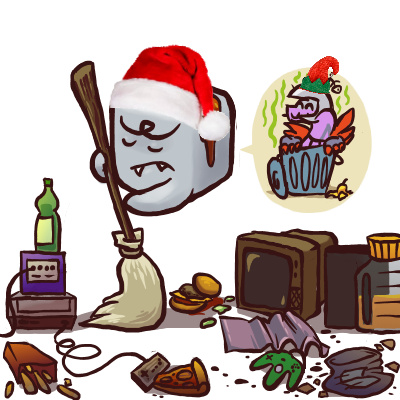 Hello, 'Shroom readers! Superchao here, to bring you the final issue of the year! This year's Holiday Special isn't quite as big as some of our past ones, but sometimes you just want a small, cozy get-together, right? So just think of it that way. Of course, the most important aspect of this is the Director Election! If you'd like to run the 'Shroom in 2017, feel free to sign up and put together your campaign to see if the community would like you in charge of it. Beyond that, we've got our usual array of teams with our talented team directors, and the End of Year Awards. Let's close out this year on a good note, and thank you all for reading the 'Shroom!
—Superchao, Sub-Director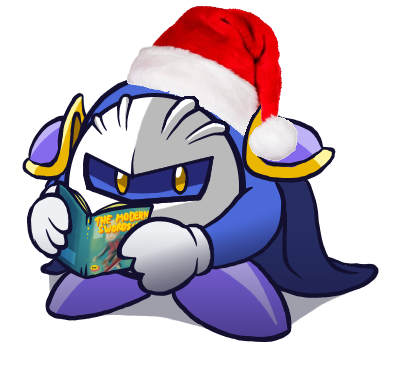 Hey there everyone and Happy Holidays! Welcome to the final issue of 2016! This jam-packed holiday special has many sections that have been provided by hard-working writers. Be sure to check them out and vote for your favorites because there has been a lot of effort poured into them. To celebrate all the hard work that writers have done throughout 2016, are the traditional End-of-the-Year Awards! There has been a lot of heart poured into the 'Shroom this year, we'd like to give recognition to the writers that have helped this community project flourish. Additionally, the winner of the Ultimate Music Battle that has been going on with Mario's Castle has been decided! Go take a look and see if the one you wanted came out on top.
—Meta Knight
Staff Section of the Month for November 2016
STAFF-VOTED SECTION OF THE MONTH
Place
Section
Writer
Reasoning
1st
Cooking Guide
The Pyro Guy (talk)
Cooking Guide is once again becoming a staple of Fake News and TPG is doing an amazing job month to month, there's no single section that has disappointed and last month's was no exception.
2nd
New Articles
Alex95 (talk)
Alex95 always puts his best foot forward, and takes all of his sections and wiki projects seriously. New Articles is not about the entertainment value, but it's a very important community section which requires a great deal of work, time, and effort, and it's always interesting to read. The formatting is clean and easy to follow.
3rd
Take Cover!
Henry Tucayo Clay (talk)
A very well-researched and interesting section, with plenty of background information and a great balance between fact and personal opinion. Anyone that wants to learn more about music can get a good grasp about the different covers easily, and Tucayo has made it well composed.
4th
Game Mods
Baby Luigi (talk)
This section develops very well, has balanced discussion, and is a pleasure to read whether you've played the game before or not. Game Mods overall represents what Palette Swap is about, and the idea of discussing and previewing someone else's work is very well-executed. Sections like this help make the internet community go round.
Congratulations to all our writers on their amazing sections! We really appreciate all your work!