The 'Shroom:Issue 113/The 'Shroom Spotlight
From the Super Mario Wiki, the Mario encyclopedia
Jump to navigation
Jump to search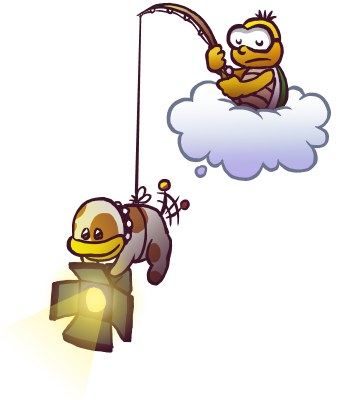 Hello readers! YoshiKong here, and welcome to a special new edition of The 'Shroom Spotlight. This is a monthly section where myself and my co-manager, Yoshi876, bring attention to a small selection of articles and images. Each of these come from various wiki improvement categories (such as rewriting an article, or improving an image's quality), so there is always a wide choice of focuses for everyone's interests and abilities.
Before we begin, I would like to give my sincere thanks to Yoshi876 (talk) and GBAToad (talk). You have managed the Spotlight project incredibly well together over the past two and a half years, and have kept it active and thriving. And thank you to all who have contributed to the project: we could not celebrate its continued successes without you!
---
Last month, we were successful in expanding our stub article focus, and the wanted article Volcano Shot was also created: Thank you Ninelevendo (talk) for your fantastic work on both of these! Unfortunately, we didn't manage to improve the other four article focuses. We may include these again in a future edition.
A new month means a brand new set of article focuses. Please check out the following, and help us out if you see a focus which may interest you.
Article
Problems
Description

Goal

Stub article

The "goal" for this article (which was previously a disambiguation page) is that it should now summarize all of the different kinds of points which mark the end of a level or mission. Such as an Axe from Super Mario Bros., a Giant Gate from Super Mario World, and a Power Star from Super Mario 64 and the Galaxy series.

Fall

Rewrite required

Our favorite irreversible Dinosaur Land recolor has unfortunately begun to "Fall" into disarray. Poorly worded and vague language litter this article like fallen Autumn leaves. More detail in describing the cutscenes which are mentioned, and more specific information on the changes to Dinosaur Land are requested. Now that we know the problems, does anybody have a spare rake?


Bonus: More screenshots showing each individual World's recolor, as well as comparison tables for changes in enemy appearances would also be great additions to the article!

Which-Way Labyrinth

Rewrite and expansion required

I'm fairly certain the original author of this article got lost in some form of labyrinth, either that or the layout information did. Don't get lost like all those other users: help us expand the description of this New Super Mario Bros. U course.

Yoshi Platform

Images required

Just a picture of an orange platform is required, no pink or purple today thanks.

File:3DryBones.jpg

Poor image quality

The quality of this New Super Mario Bros. U Challenge Mode image is admittedly... a bit dry. Help us moisturize it recapture the image in better quality and higher resolution.

Snifberg the Unfeeling

Wanted article

This boss from Yoshi's Woolly World might not seem like the feeling type, but he's feeling pretty left out without an article. *snif* Unfeelings have feelings too, you know.
---
Thank you all for tuning in to our latest edition of The 'Shroom Spotlight! Be sure to check back here next month: we'll be reviewing the progress on each of these articles. If you have any questions or suggestions about this month's set of article focuses, then please get in touch through the dedicated forum topic if you have an account on the forums. If not, then please contact Yoshi876 or YoshiKong on their wiki talk pages. You are also welcome to make suggestions on what you think we would focus on in our next edition!
Thank you for reading, and good luck!