User
:
CappyThrow
From the Super Mario Wiki, the Mario encyclopedia
Jump to navigation
Jump to search
My house caught fire, I may not be back. Bye!
Who's online: Blaziken257, Annalisa10, Sdman213, ZeldaStarfoxfan2164, GreenDryBones, Jdtendo, Mario jc, DesaMatt, TomZhao, Zootalo, Camwoodstock, Wild Blacksmith, Doc von Schmeltwick, Lin7650, DrippingYellow, Silasbrandtmoll, Wolf, PaperJacob, Moses Sin, Chris Helper, Skua, DingoHazel
Hello! I am back again!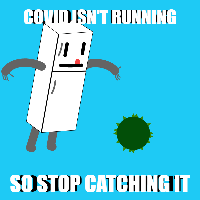 My favorite characters after Cappy?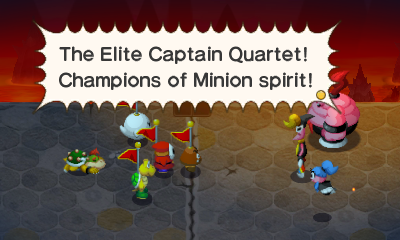 My trademark team you can use(koopalings only for comparison reasons):
---







They are called "The Goombalings" because they are a copy-off of the koopalings with normal characters, leveled up enough they have been known to take down their koopaling buddy in Goomba's Worth, enjoy!

It seems sometimes this is the only page I'm allowed to edit without a revision. Soo... When I get songs stuck in my head, I tend to remix them... Well my siblings have gotten one from a new Rescue Riders children's show on Netflix, here's what my head said... ( I replace my sibling's names with Tom, Dick and Harry)
Good Morning stupid house I'm tired of this view from anywhere...
It reminds me, of what I truly hate... The sun, is shining but we can't enjoy it.
And there goes Tom and Dick in their Morning fight. Dick, and Tom, are back at it again. Somehow I'll get blamed for this whole thing And there's Harry, and he's playing, a game of punch-my-bro. Looks like Dick will keep his winning streak...
The thing I hate most about COVID, is having zero friends around!
Quarantine's not exciting. Sleeping is current best. If we get together, we'll all get sick alone No matter where we fly or we roam There's nothing quite like COVID, Ooh there's nothing quite like COVID!
Tom is off to watch tv again today Whatever it is, we'll have watched it for the umpteenth.
Dick is up early, with my stuff. Probably planning something... Mmm... Not so nice
he thing I hate most about COVID, is having zero friends around!
Quarantine's not exciting. Sleeping is current best. If we get together, we'll all get sick alone No matter where we fly or we roam There's nothing quite like COVID, Ooh there's nothing quite like
COVID
Live Monterey Bay Aquarium Aviary Webcam (archives after-hours):